More than a week without a post. Are you wondering what happened to me? This is what I've  been up to: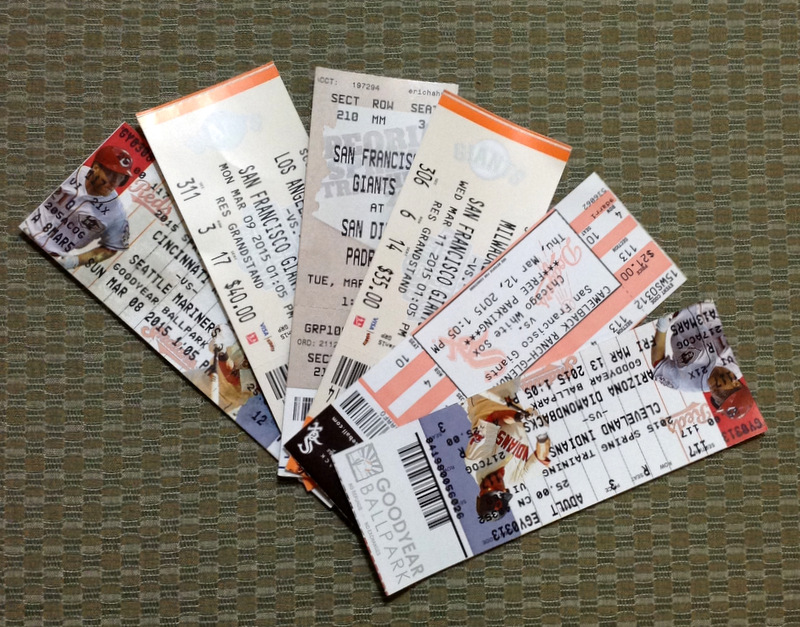 I've been in sunny Arizona following the Cactus League. For the uninitiated, the Cactus League is comprised of half of Major League Baseball's teams, here for a month of spring training before the season officially opens next month. (The other half of the MLB teams are in Florida playing in the Grapefruit League.)
The DH — that's Dear Husband, not Designated Hitter — and I came to Arizona for a five-day Road Scholar program on Spring Training that included tickets to four San Francisco Giants games. By tacking on games with other teams before and after the Road Scholar program, we've turned our eight-day trip into an eight-game marathon. Six down, two to go.
At the Giants-White Sox game Thursday evening at Camelback Ranch, comedian Will Ferrell dropped in — literally — to play for both sides. At the top of the ninth inning a helicopter descended into center field and deposited Ferrell, already decked out in a Chicago uniform. He went right into the lineup for the White Sox and hit a foul ball before striking out.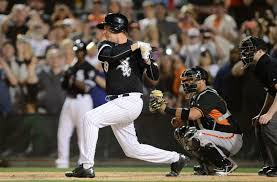 Before the bottom of the ninth began, Ferrell had been "traded" to the Giants. He emerged from the San Francisco dugout in catcher's gear and took a short-lived turn behind the plate. Ferrell made appearances at four other parks on Thursday, wearing the uniforms of 10 MLB teams and playing all nine positions — quite a feat! His appearances, all part of a program to raise funds for cancer research, will be featured in an HBO special later this year.
I had hoped to visit a few quilt shops during the week but our Road Scholar program was packed with lectures and other activities along with the games. The program is over now, so my plan is to hit a couple of shops today and tomorrow before we fly home to Portland.
You know it's a good weekend when it combines baseball and quilt shop hopping!