Yesterday was a play day. Instead of pulling a UFO from the sewing room closet — my original intention — or finishing the pieced back for my Olivia Twist bed runner, I made a star block using some of the leftover focus fabric from Olivia Twist. I have enough of the fabric (A Garden for Olivia by In the Beginning Fabrics) to make another quilt. Apparently that is what I am doing.
This is what I have so far: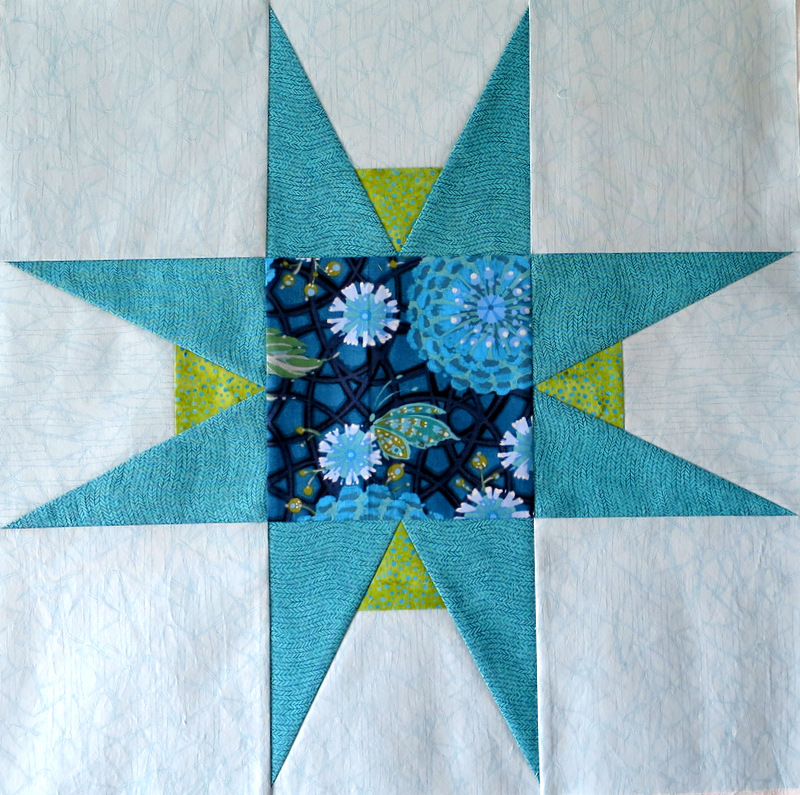 Obviously I have stars on the brain. You would think, after finishing my star sampler quilt, Catch a Falling Star, that I would be ready for something new. I'm actually playing around with a new quilt design. Right now my block measures 18½" but it will finish at 24″.
Linking up with Lee at  Freshly Pieced.