My quilt top based on the kaleidoscope block Grandma's Surprise is finished: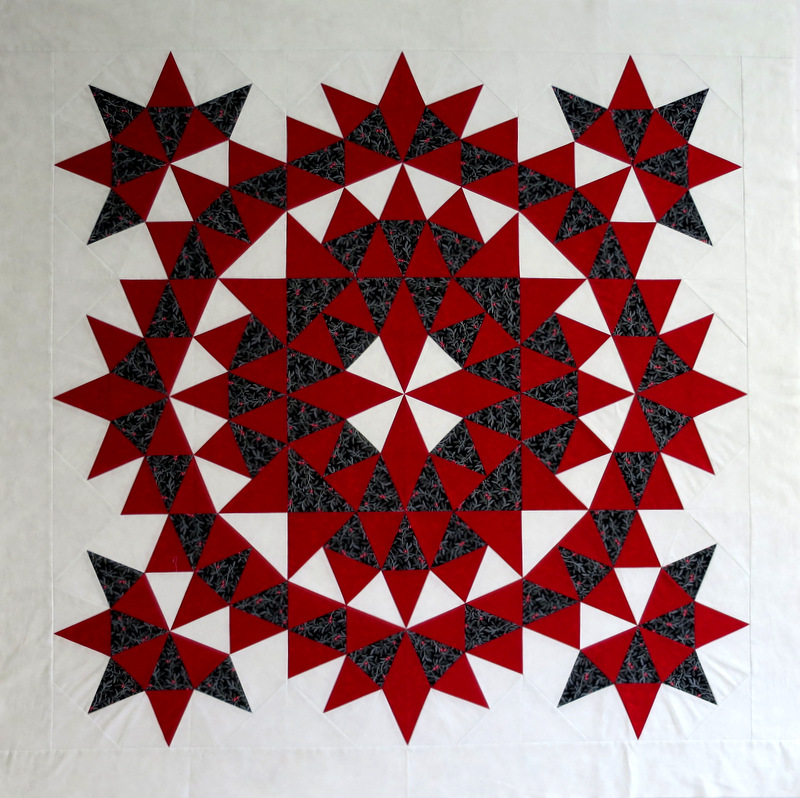 It's the result of a recent class I took from Joyce Gieszler, author of Then and Now Quilts (Kansas City Star Quilts, 2014). The Grandma's Surprise quilt in Joyce's book was made of Civil War reproduction fabrics: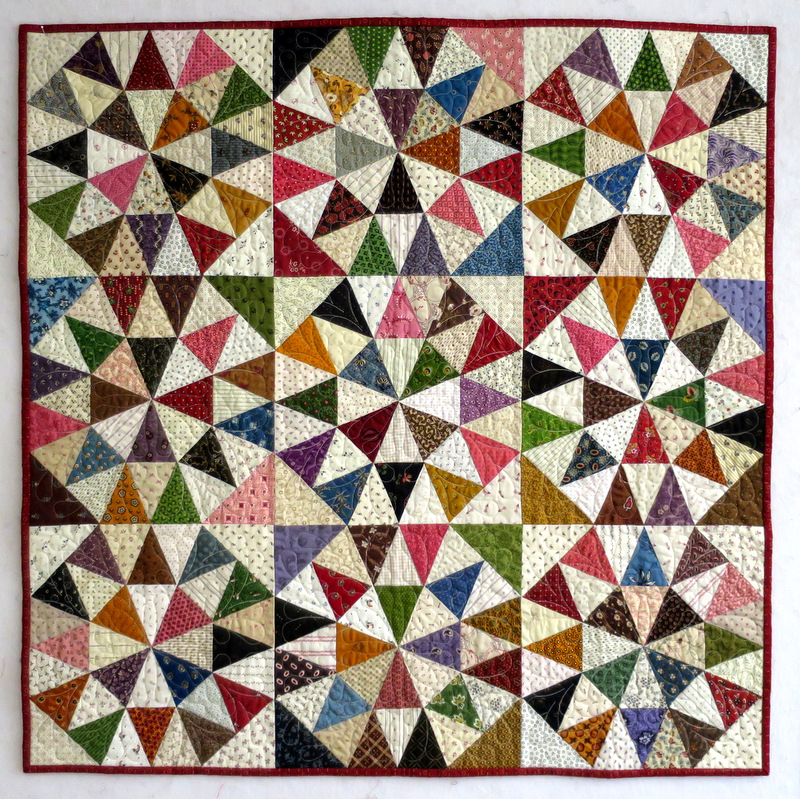 My version, with just three fabrics, looks quite different, doesn't it? It was inspired by this three-color version, also created by Joyce: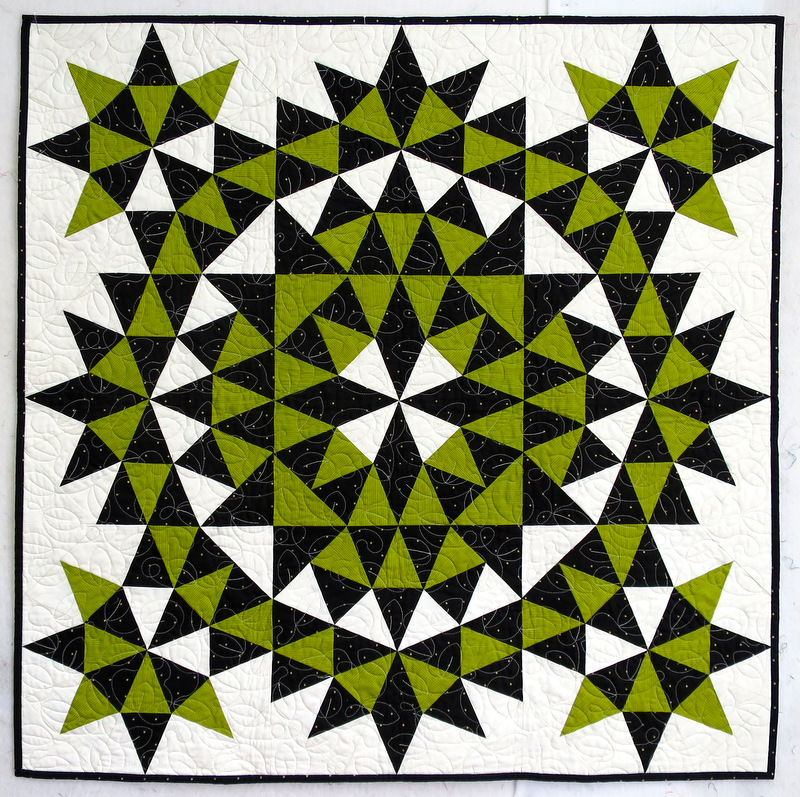 I put my red fabric where Joyce put her black because I wanted the red to dominate. And dominate it does!
My red fabric reads as a solid but it's actually a blender from Timeless Treasures. I wish the texture of the red showed up better in my photos, as well as the very pale mottled grey, which looks white in the photos. Perhaps this close-up will help: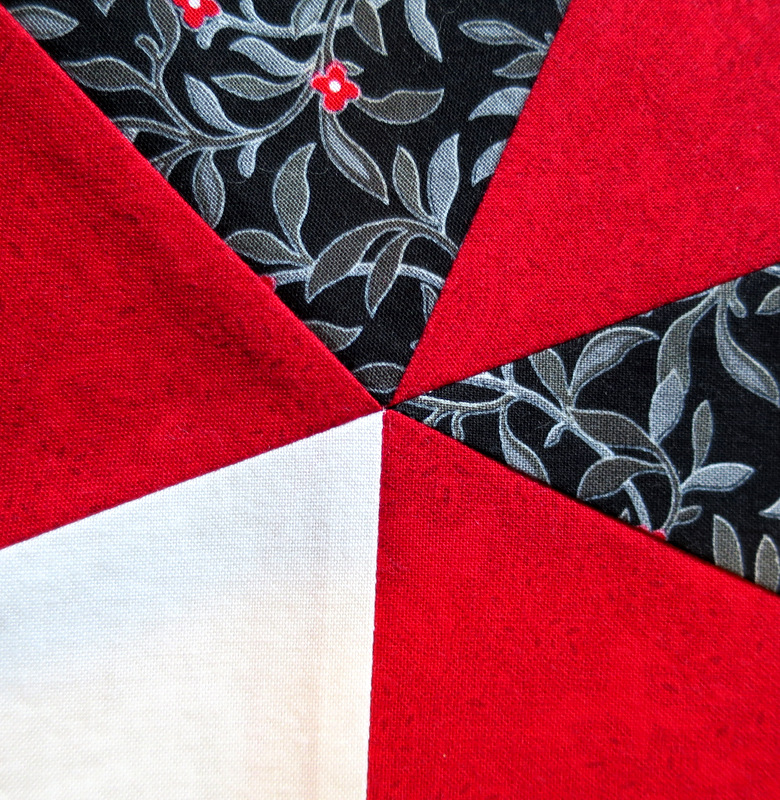 On my computer screen the red fabric has an orange cast but it's really a true red, like a currant. The print fabric with the red flowers is part of the Black, White and Currant 5 line from Henry Glass. My friend AnnMarie gave me some large scraps from that line, including this wonderful print, which I will incorporate into the back: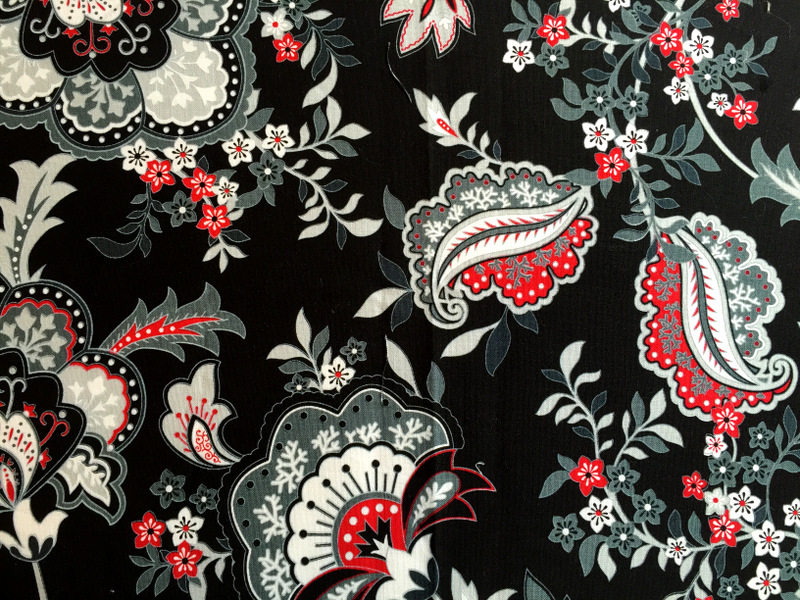 I'm going to call this quilt Currant Affairs.