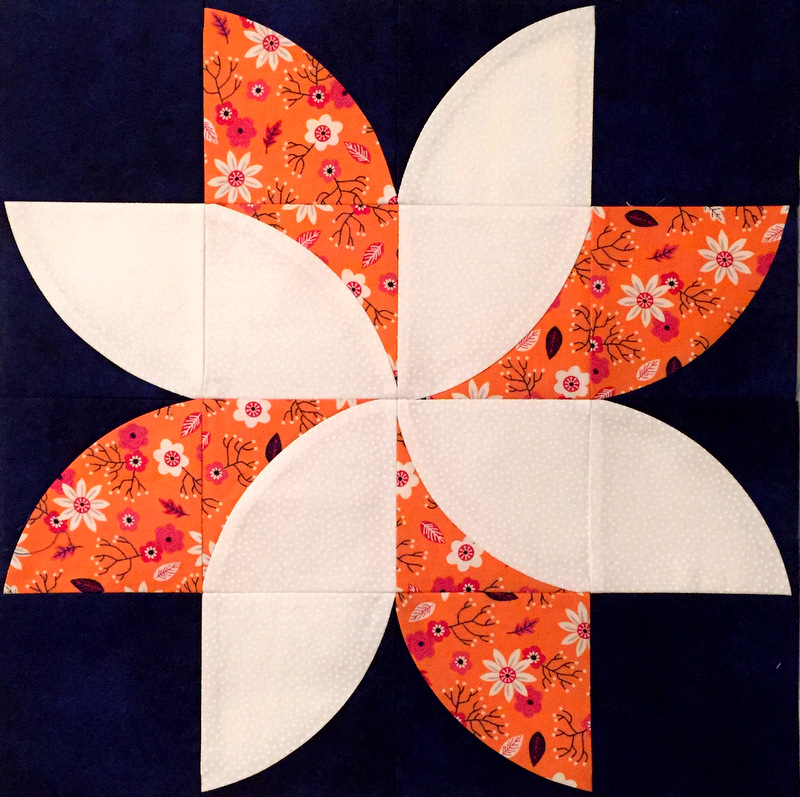 This is the test block I made using the new QCR Mini by Sew Kind of Wonderful.
QCR Mini? That's the new mini version of the Quick Curve Ruler that Jenny Pedigo introduced in 2011. I'm a huge fan of Jenny's and have made several of the patterns she designed to go with her ruler. You've seen the results in my blog posts over the last four years.
Now joined by her sisters Helen Robinson and Sherilyn Mortensen, Jenny introduced the QCR Mini and several new patterns late last year, along with a new book, One Wonderful Curve: 12 Contemporary Quilts (Landauer Publishing, 2015), featuring designs by all three sisters.
I ordered the book, the QCR Mini, and two new patterns from the Sew Kind of Wonderful website the first day they became available. I was so excited when my package arrived that I took a picture of the goodies: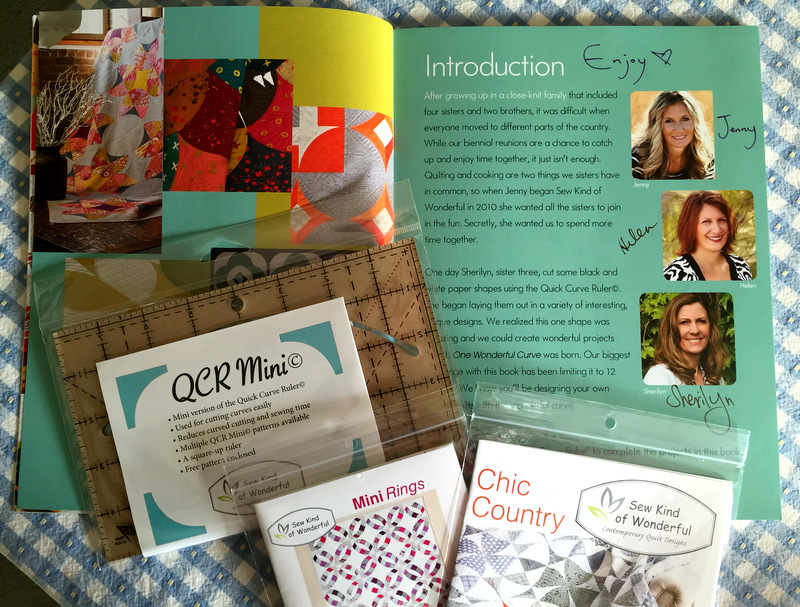 The first block I made using the QCR Mini is the one you see at the top of this post. It's the mini version of the Fun Poinsettia block introduced on Sew Kind of Wonderful's blog in 2013 with a free tutorial. The original Fun Poinsettia block measures 20″ square finished whereas the block made with the QCR Mini finishes at 14″ square. That's still a good-sized block. I'm planning to make an entire quilt with this design.
See the Mini Rings pattern in the photo above? That's the next test block I made: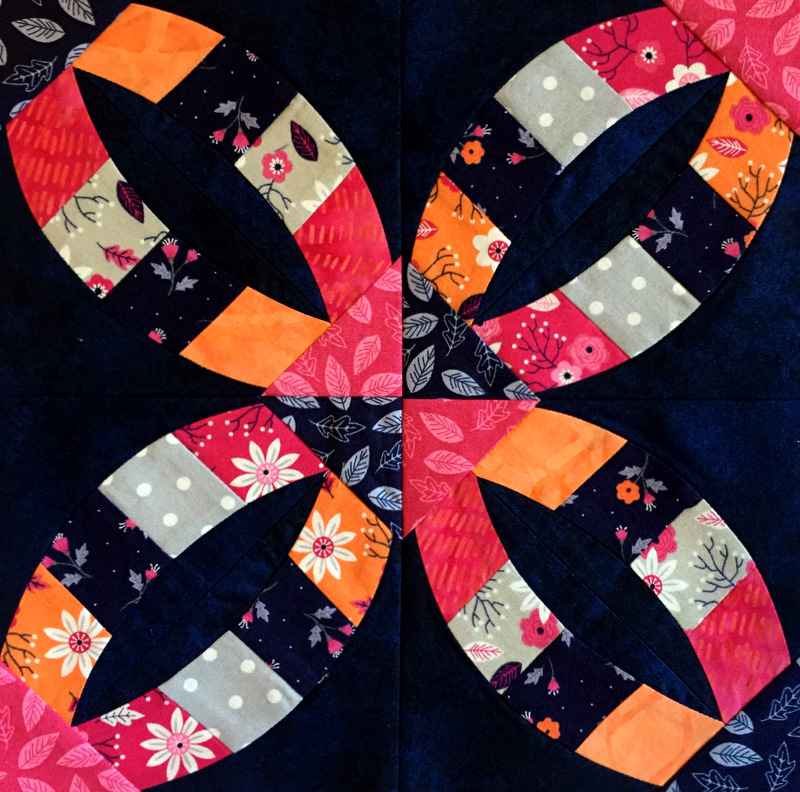 This block measures 11½" square, which means it will finish at 11″ square in a quilt.
Both test blocks were made with fabrics from the Paradise line designed by Alisse Courter for Camelot Cottons. The background in both blocks is Shadow Play in navy by Maywood.
These blocks will be on display Friday and Saturday (Jan. 15 and 16) at the Pine Needle, the quilt shop in Lake Oswego, Oregon where I teach, in conjunction with Winter Festival, the shop's annual January Open House. I'll be demonstrating the original Quick Curve Ruler and the new QCR Mini. If you're in the neighborhood, please stop by.