Dragonfly Kisses is officially a quilt. Longarmer Sherry Wadley delivered it to me last night, just a week after I finished piecing it. I'm always amazed at how much lovelier — and livelier — a quilt top is after it's been quilted. It goes from being flat to having instant dimension.
In the case of Dragonfly Kisses, I wanted an allover design scaled on the spacious side, as I wanted the focus to be on the quilt design (my variation on Sew Kind of Wonderful's new Chic Diamonds pattern) and on the gorgeous metallic-tinged fabrics from the aptly named Dance of the Dragonfly line by Kanvas Studios and Benartex.
The quilt has a lot of background space (negative space, in modern parlance), and I do think that some fairly dense custom quilting would have resulted in a beautiful quilt, but that wasn't the look I was going after on this one.
Sherry and I chose a quilting motif whose circles and swirls are reminiscent of gentle ripples in water. I also chose a pale green thread that would almost vanish into the background fabric, providing just a touch of texture. Mission accomplished. (Thank you, Sherry!)
Here's a look at the front of the quilt . . .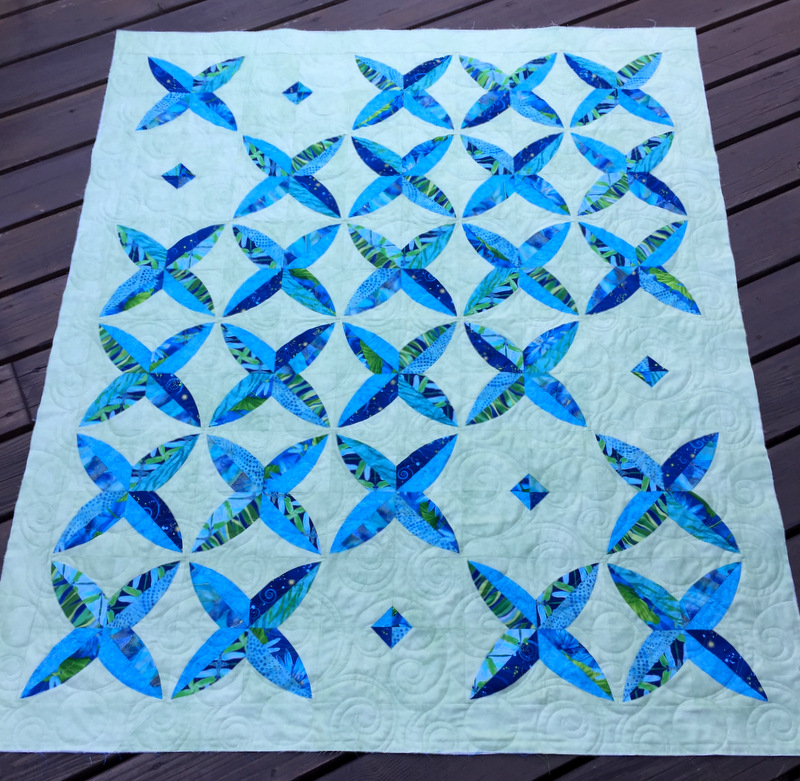 . . . and a close-up of the quilting: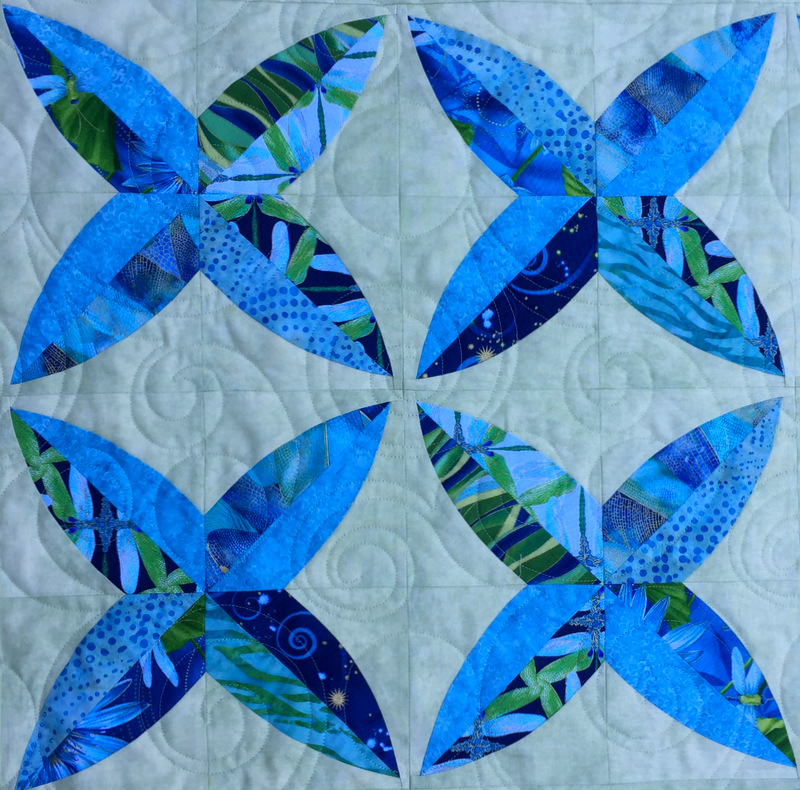 The basic block, made with the Quick Curve Ruler, finishes at 9″ square so the four blocks above measure 18″ square. That should give you a better idea of the scale of quilting. Before I sent Dragonfly Kisses off to be quilted, it measured 51″ x 60″. The quilting process drew it up an inch all around, so now it measures 50″ x 59″.
Here's the back of the quilt, with five of the six fabrics from the Dragonfly line spliced with the three batiks I used . . .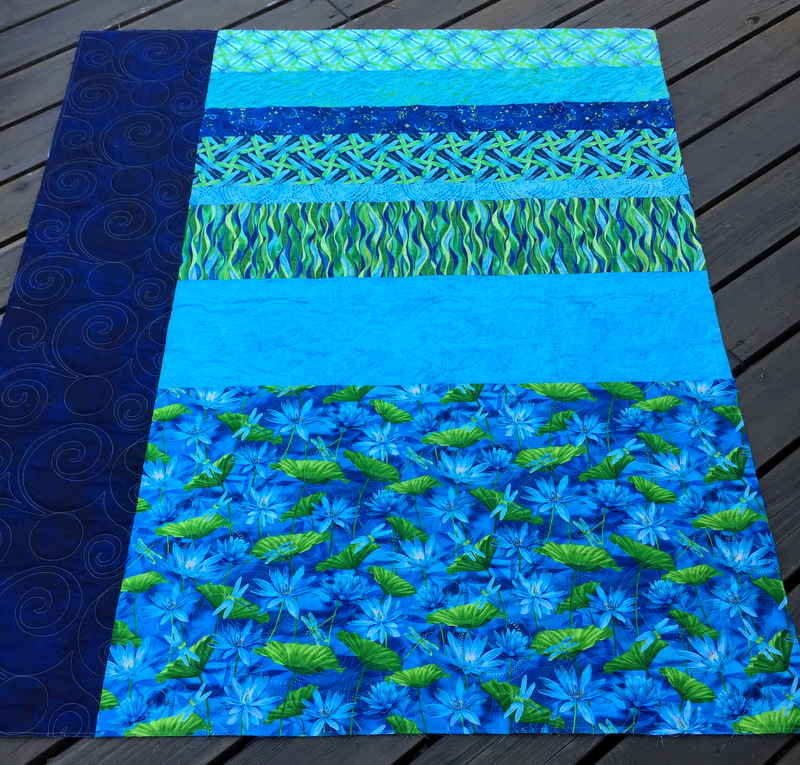 Here's a close-up of the beautiful lily pond fabric, where you can actually see those dancing dragonflies: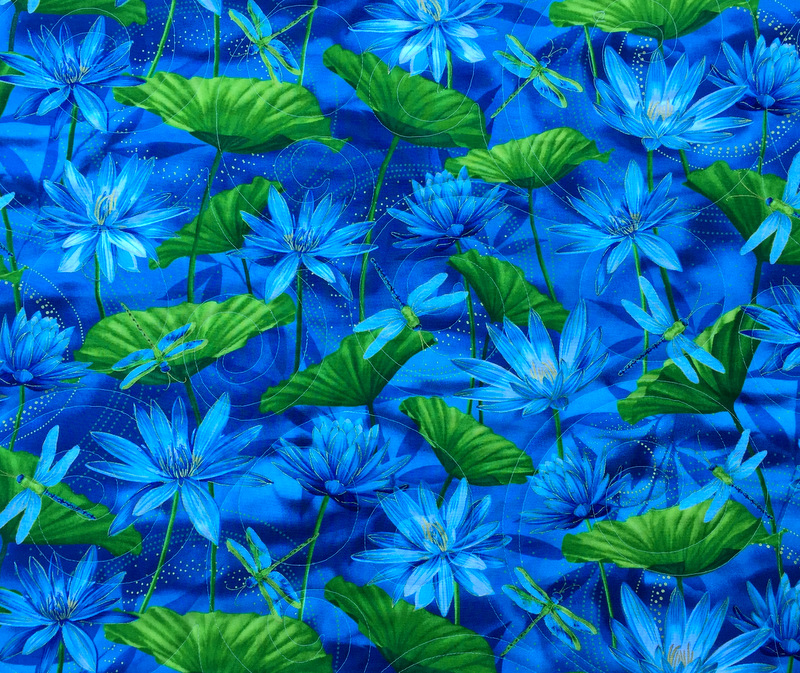 Now it's on to the finish work: attaching the binding, sewing it down, and adding a label. My goal is to have this done by the end of the week. This could well happen if I don't get too distracted by some of my other works-in-progress.