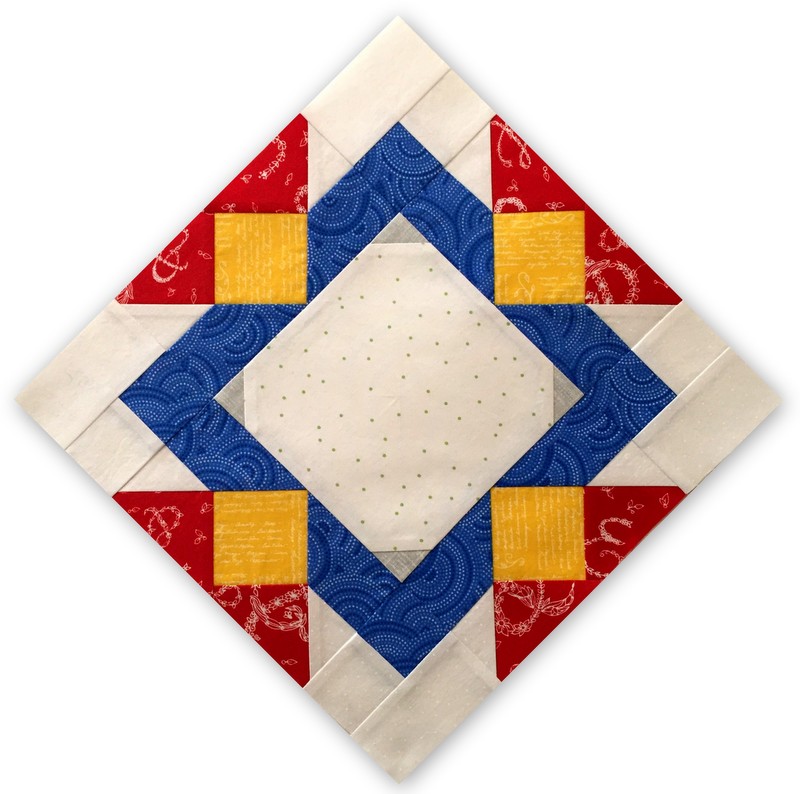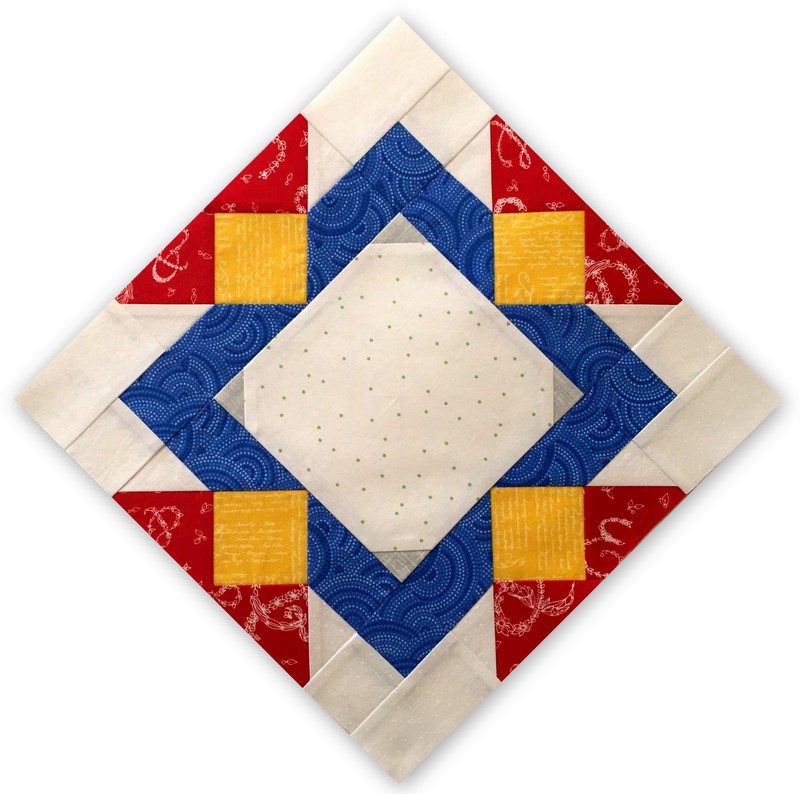 I'm in Month 3 of my own personal 2018 Block of the Month (BOM) program and right on schedule. What you see above is Block 4 of Hazel's Diary Quilt, a stunning sampler quilt celebrating the life of a young woman coming of age in the 1950s in the American Midwest. The quilt was designed by Shelly Pagliai of Prairie Moon Quilts.
I've made Blocks 1 and 3, skipping Block 2 for now as it's a heavily appliquéd border around a center medallion. That will come later, after I've finished making the rest of the individual star blocks and added their appliquéd centers. I'm using this project to hone my needleturn appliqué skills and I'm still very much in the rookie stage.
My Block 4 is looking a little bare right now without the appliquéd flower in the middle. The individual shapes are all cut and ready to be sewn, though, and I'm eager to get started. Producing just one block a month on Hazel's Diary Quilt is giving me the time and freedom to work on other projects. It's also keeping me from feeling overwhelmed by the sheer amount of appliqué called for in the quilt.
I hope you'll check back in a few days to see how different the block looks with a lovely flower in the center.