Happy Friday, friends! I have a Friday Finish to show you: Coal Miner's Granddaughter, Block 4 in the sampler quilt known as Hazel's Diary Quilt: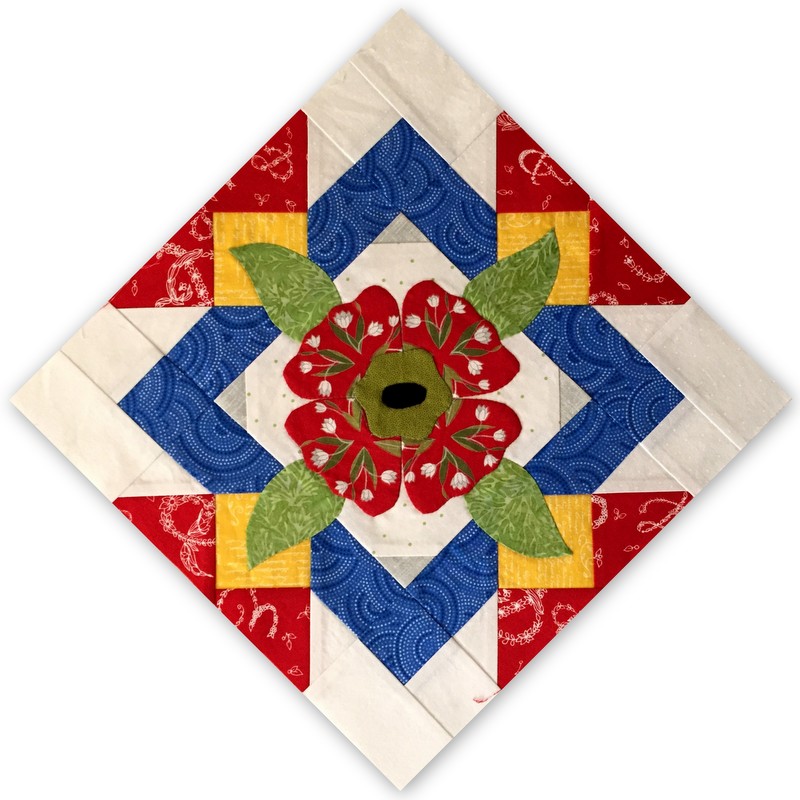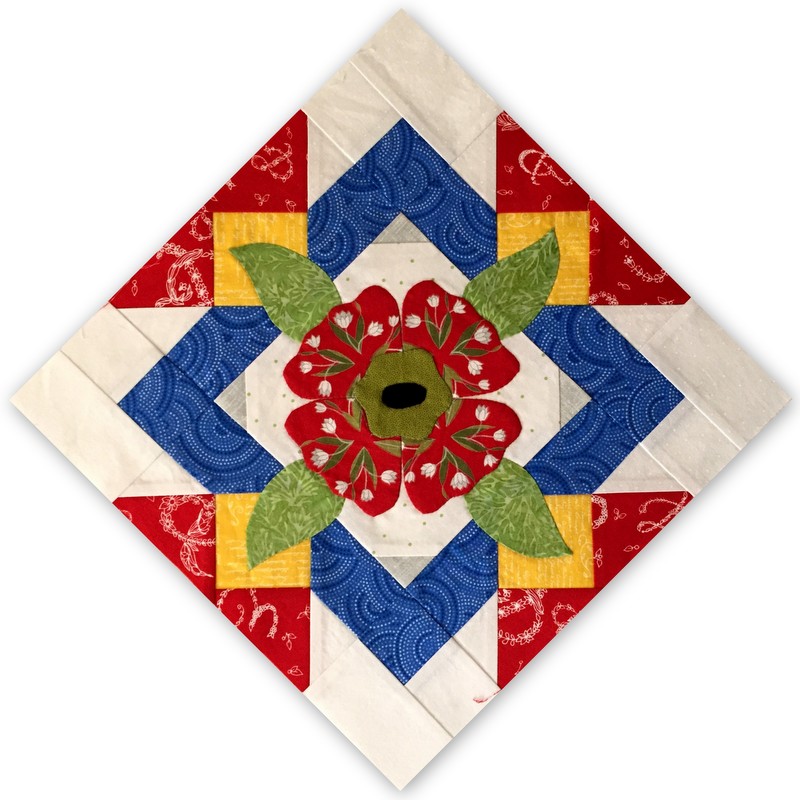 When I posted this block on my blog earlier in the week, the center of it was empty. Here's a before-and-after shot: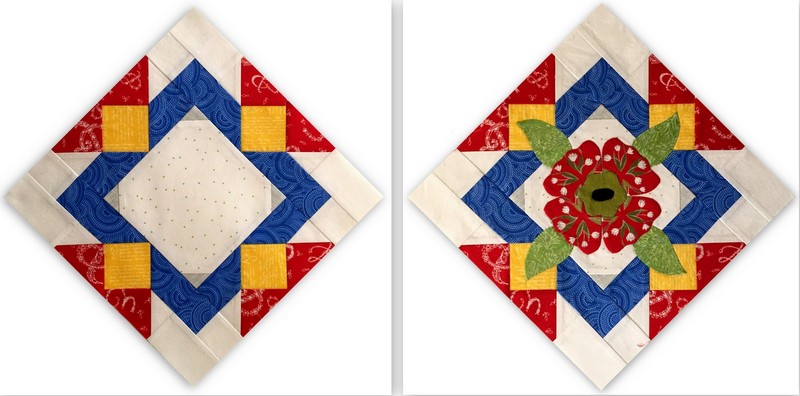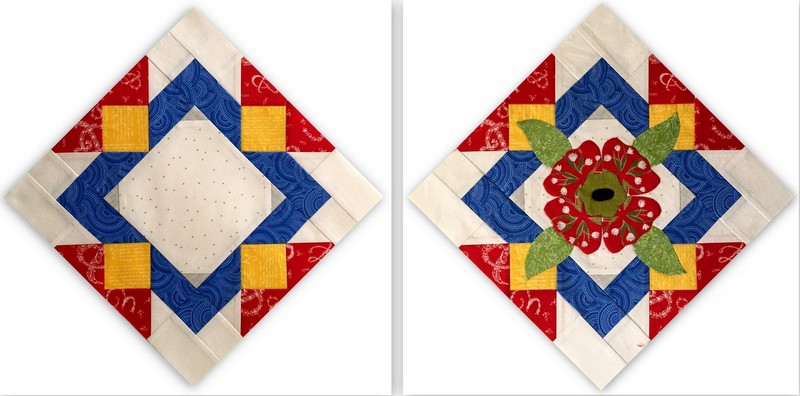 Quite a difference, eh?
I gave myself the entire month of March to complete this block — and here it is done on the 9th of March. Can you guess why?
The answer: because I didn't put off working on the appliqué until the end of the month. Can you guess why?
The answer: because I was eager to get to it!
I do believe I've turned a corner when it comes to needleturn appliqué. I still have a very long way to go to become truly proficient but I've seen an improvement in my skills since starting this project in January. More to the point, I am enjoying needleturn appliqué instead of approaching it with trepidation.
Here are my three blocks completed so far: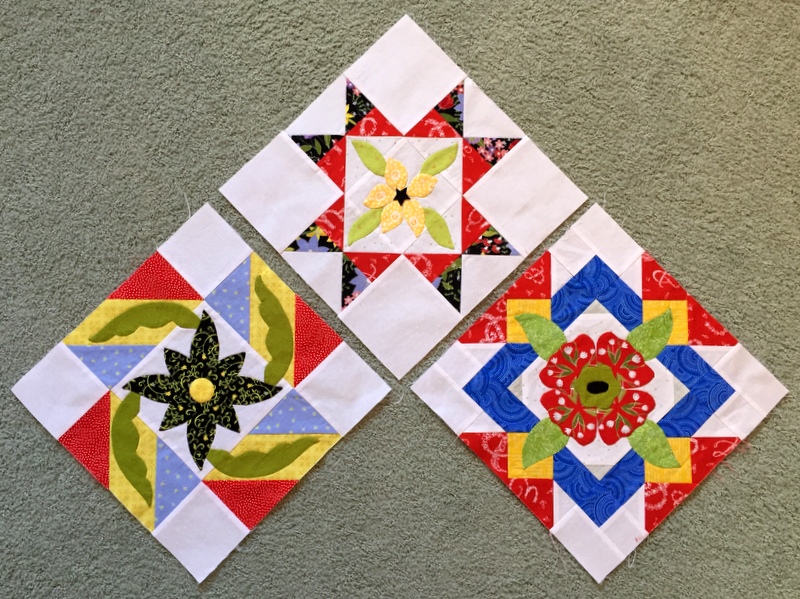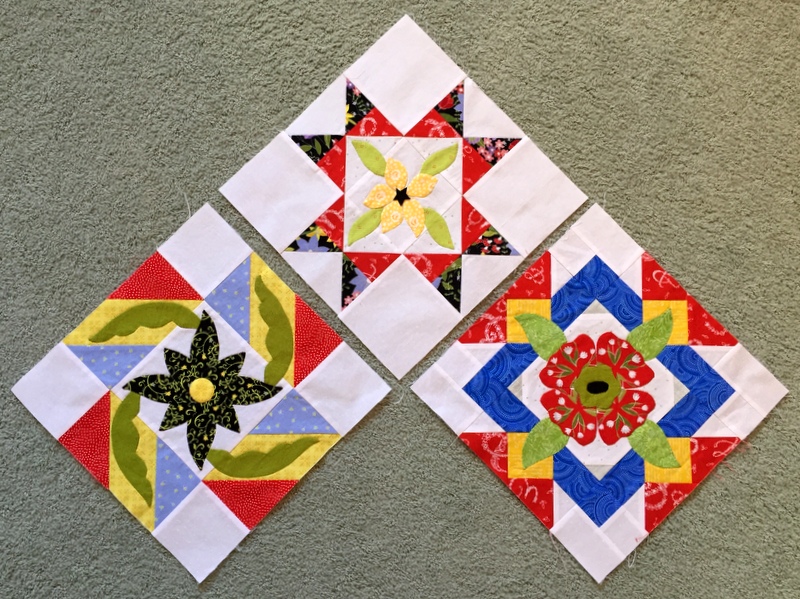 The quilt calls for nine blocks, one of which goes in a center medallion. The block at the top is the one Shelly Pagliai, the designer of Hazel's Diary Quilt, chose for the center of her beautiful quilt: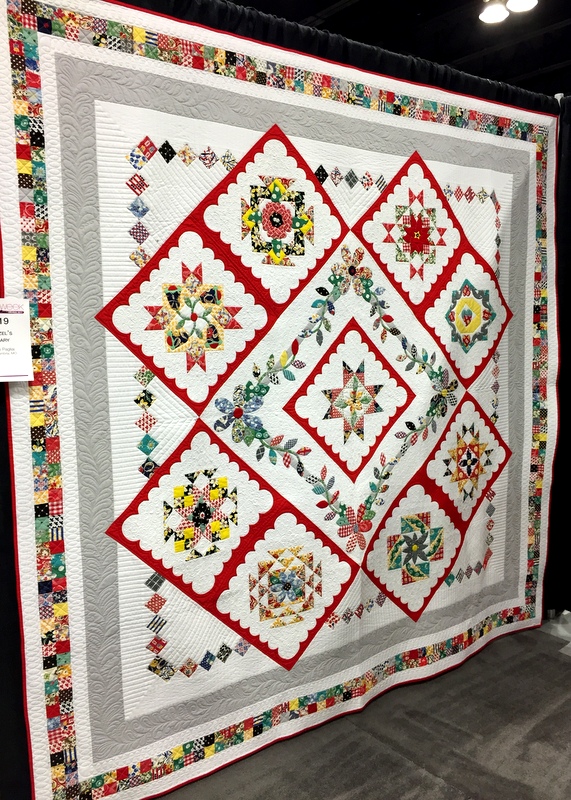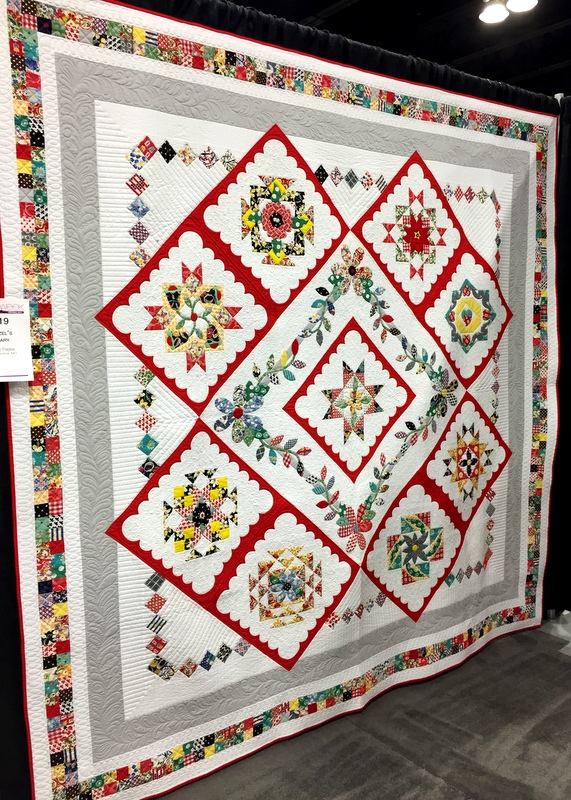 Once all of my blocks are made I'll choose my favorite and put that one in the center medallion.
Do you have a favorite so far?