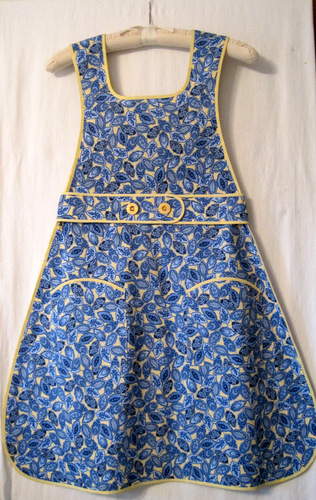 I recently spent two delightful days in Kirkland, Washington with Sandy, my best friend from college. We met the first day of fall term our freshman year, when we discovered we were in two classes together, Survey of English Lit and First Year Italian.
That was over 40 years ago, and though there have sometimes been long gaps in our contact with each other, we've always picked right up where we left off.
Sandy is a professional book club facilitator, a gifted poet, a quilter, and a gourmet cook. I was the beneficiary of her culinary expertise, so when I came home I decided to make an apron for her as a thank you gift. I think it will look right at home in her French country kitchen.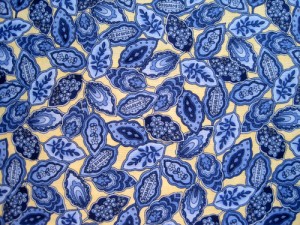 The fabric, 'Blue-C' from Timeless Treasures, has been in my stash for two or three years.