Recently my little cat Theodora (Theo for short) has decided that the perfect spot for her afternoon nap is on the chair in my sewing room. You can guess the problem. Most afternoons I am in my sewing room using that chair.
She waits till I am at the ironing board, with my back to my sewing table, and seizes her opportunity. When I turn around from the ironing board, this is what I see: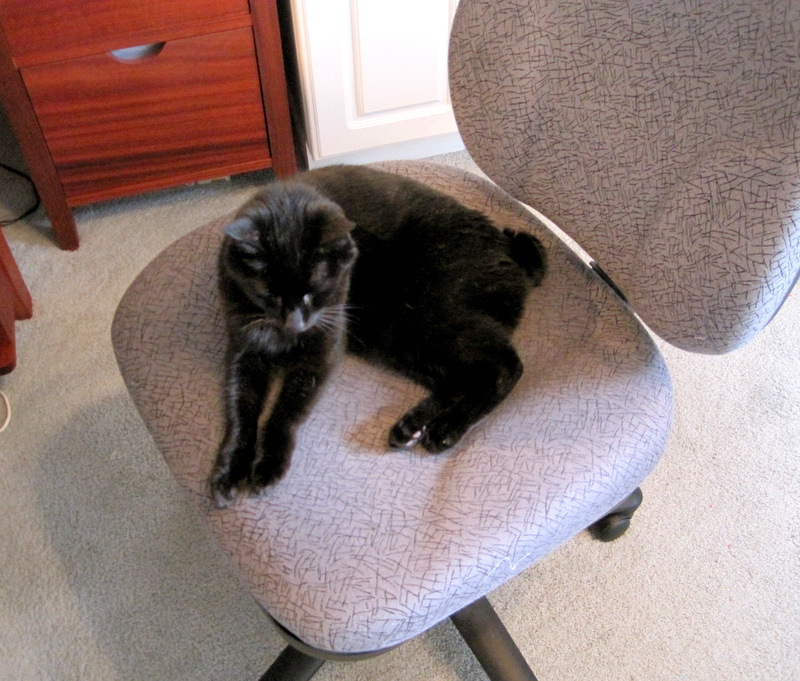 I gently evict her from my chair and sit down. She stalks off. But she doesn't leave. Oh no. She lurks by the door, and the next time I head to the ironing board she makes her move: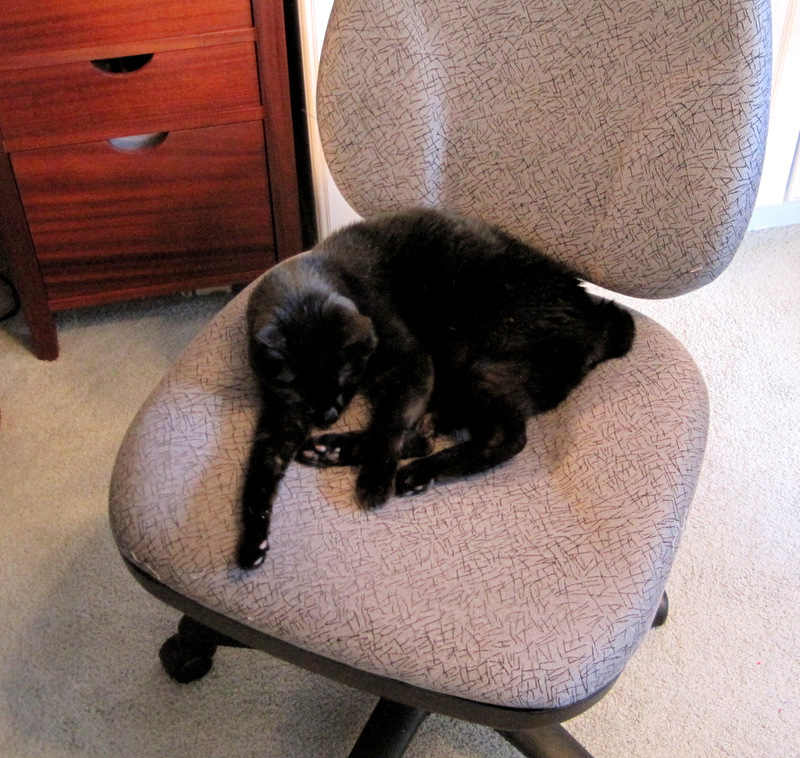 I evict her again, not quite so gently this time, and sit back down. Next trip to the ironing board, same thing. I turn around, and there she is: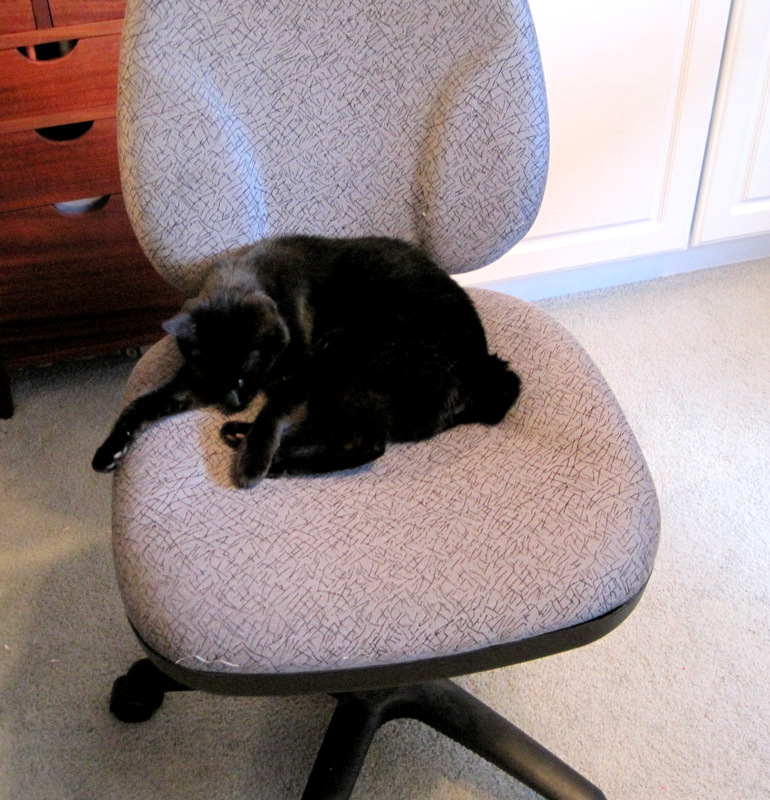 This continues till one of us gives up. If it's Theo, she wanders off in search of another napping spot. If I cave in first, I move my chair aside (with Theo in it) and pull out the rickety old wooden chair from the closet to sit on.
Some days it's a wonder I get any sewing done!