A little play on words there. I'm trying to sew the binding on a quilt. She's just trying.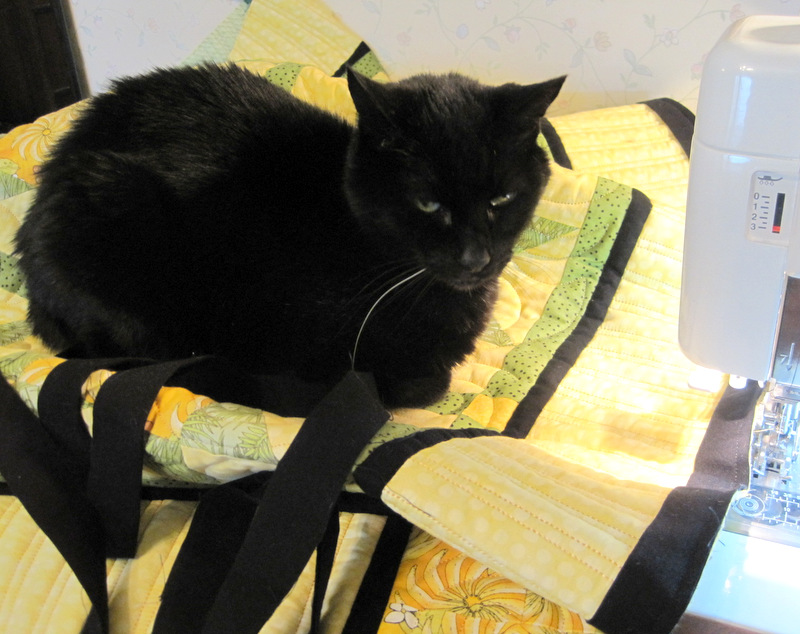 Theo prevailed, of course. I stopped what I was doing to give her some love. She purred. Then she allowed me to put her down and get back to work.
We all know who rules the roost.