I finished Block 5 yesterday of Reach for the Stars, the sampler quilt I'm making in concert with several newfound quilting friends around the country.
(For new readers: Quilter's Newsletter magazine is publishing instructions for a queen-size sampler quilt in seven consecutive issues. To see a photo of the quilt, comprised of a center medallion surrounded by 14 blocks, see the post directly below this one.)
Here's my new block, based on the traditional bear paw design: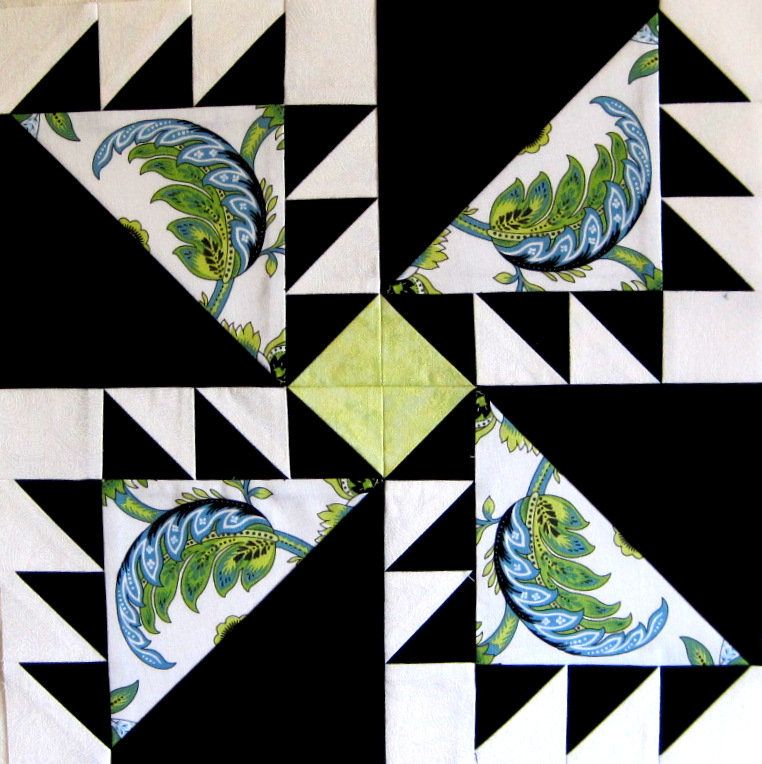 When the block is set on point, as it will be in the finished quilt, it turns into a pinwheel: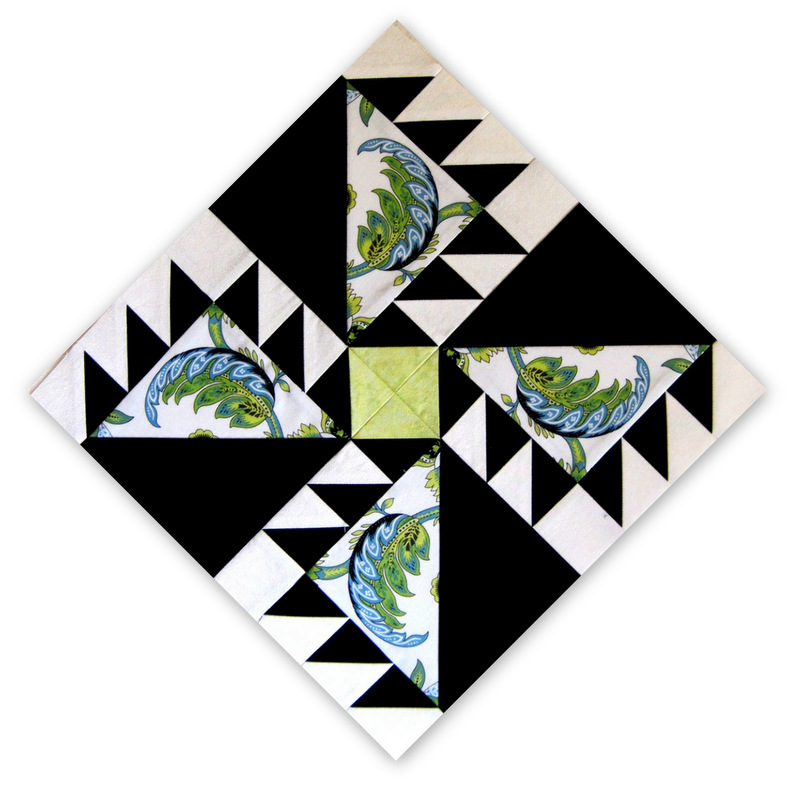 The block contains 24 squares made of Half Square Triangles (HSTs) that finish at 1½". I toyed with the idea of paper piecing the HSTs until remembering I had some Triangles on a Roll grid paper from a quilt made years ago. Lucky me — the grid paper was for blocks that finish at 1½".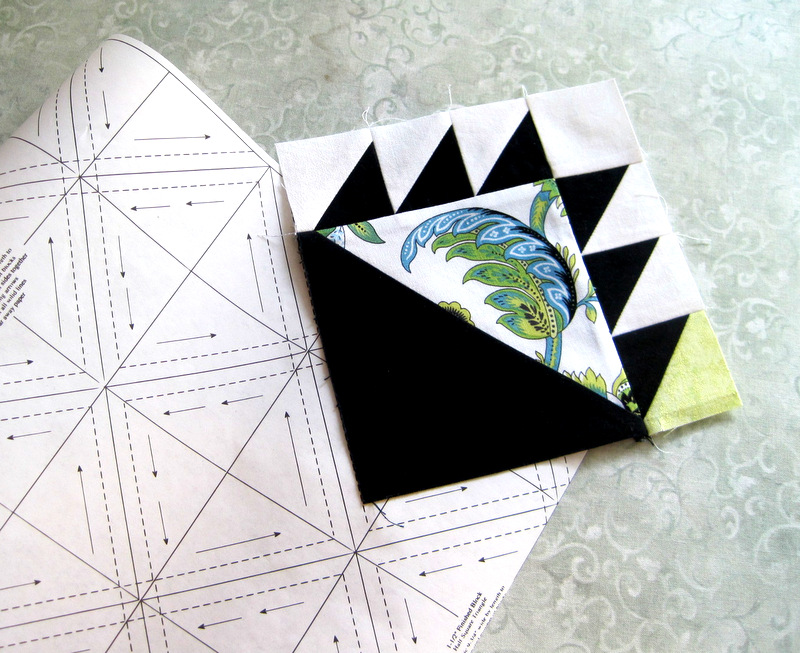 Each of the four bear paw sections went together beautifully. When I sewed the sections together, though, it was another story: lumps and bumps in four places where six seams (12 layers of fabric) intersect. It's because I had pressed the seams of the HSTs to one side, rather than open. So what did I do? I took my block apart, of course, pressed the HSTs open, and sewed the pieces back together. I'm much happier with the result.
My progress to date: