My friend Colleen joined the Reach for the Stars club a couple of months ago. It's not an official club, rather an informal group of quilters around the country working on a queen-size sampler quilt that appeared last fall as a series quilt in the pages of Quilter's Newsletter magazine. Instructions are coming over the course of seven issues.
You may remember from a previous post that Colleen is using William Morris-inspired fabrics. Take another look at her center medallion: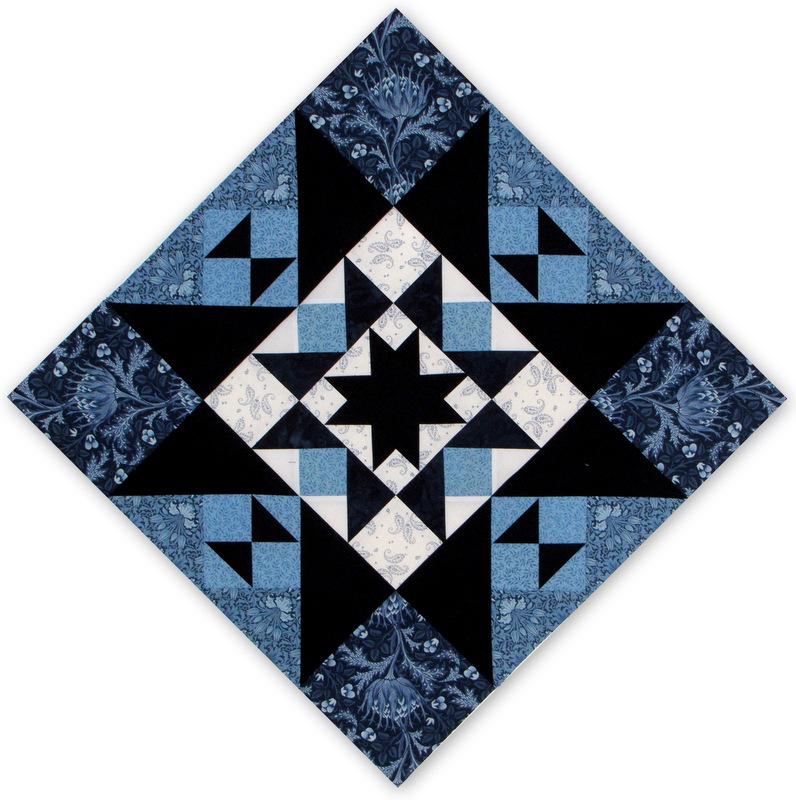 Colleen recently finished her first block, one of 14 that will surround the center medallion: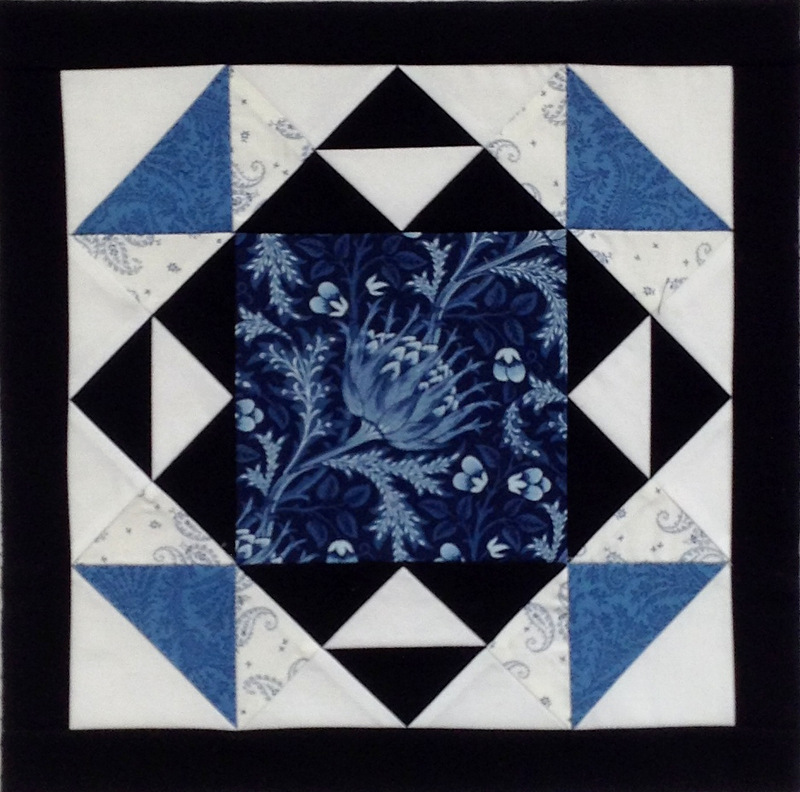 Like her medallion, this block will be set on point, so here it is in that position: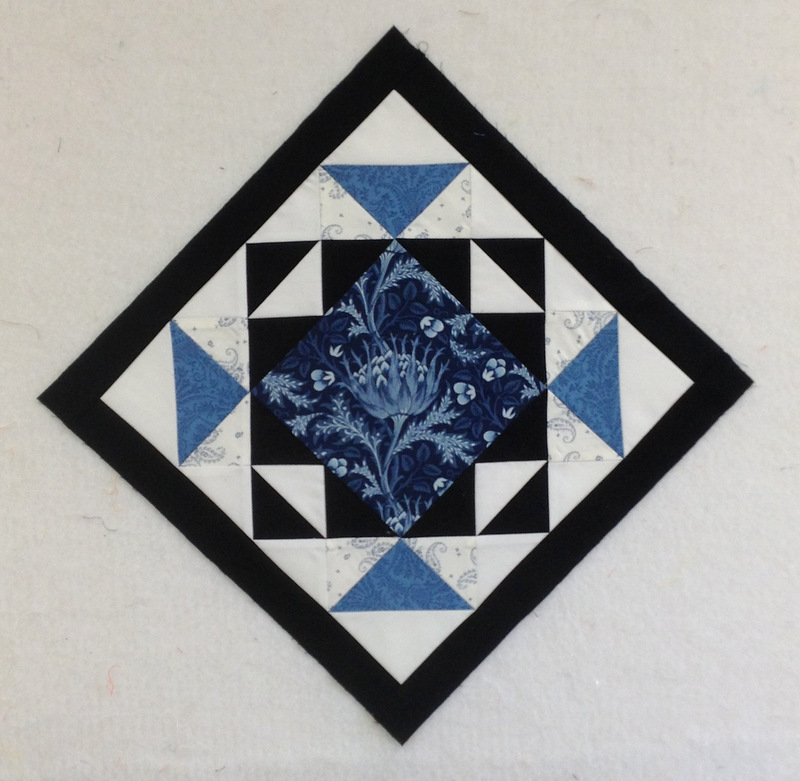 Colleen lives out in the country and has a huge garden to tend. I suspect that at this time of year it's going to be difficult for her to find time to sew. We may have to wait a bit for her next block — but I think it will be worth the wait.
In the meantime, anyone who wants to join the club is most welcome!