I made this tote as a birthday present for my friend Vivienne: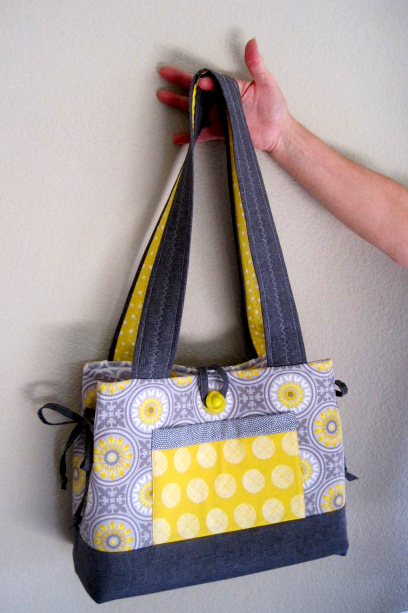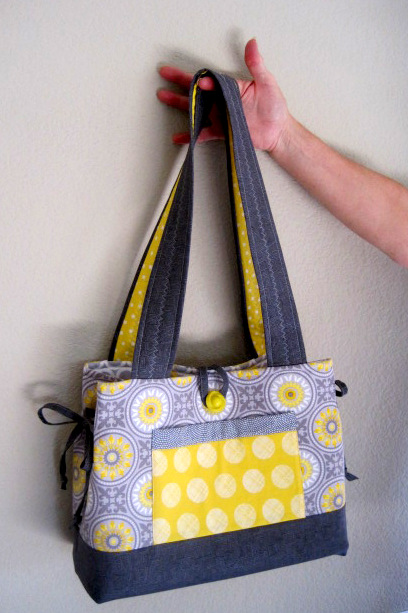 The pattern is Bow Tucks Tote, designed by Penny Sturges of QuiltsIllustrated.com. A couple of months ago I saw this tote on display at Sew Creative, a quilt shop in Ashland, Oregon, and knew right away that I wanted to make one for Viv. In addition to being an exceptionally talented quilter and stitcher, Viv is an avid knitter, and I figured the tote would be a good size for a knitting project. It measures about 13″ wide, 11″ tall, and 5″ deep.
Inside the tote are pockets on all four sides: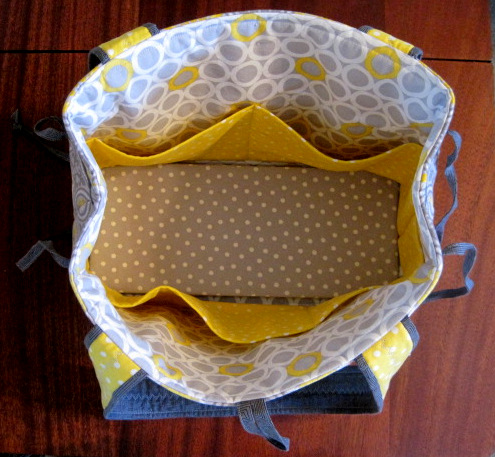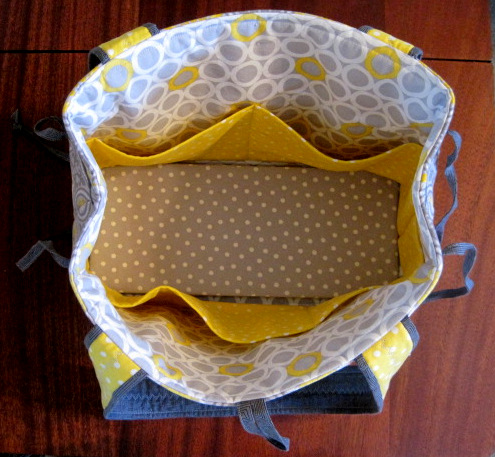 For good measure I added a pocket on the back side of the tote: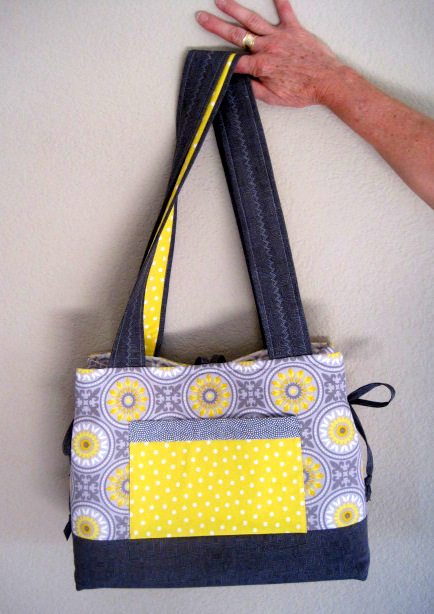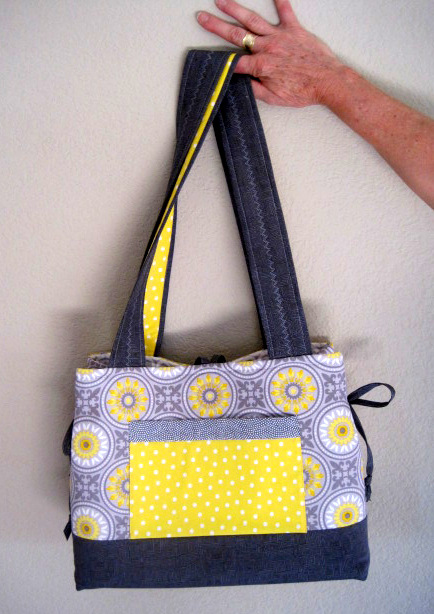 In a departure from the directions, I used a contrasting fabric on the inside of the straps. I also made them a bit wider and longer.
Here's a side view of the tote, which shows you how it got its name: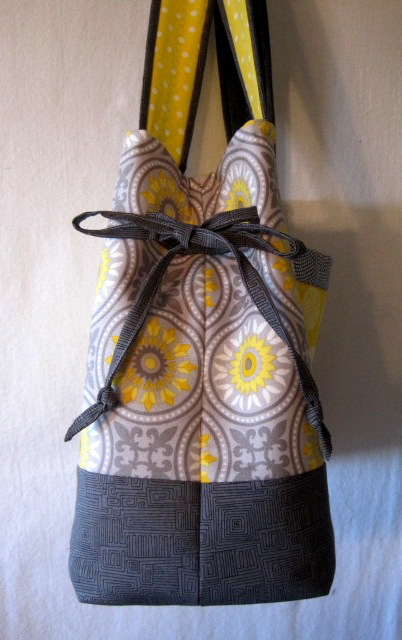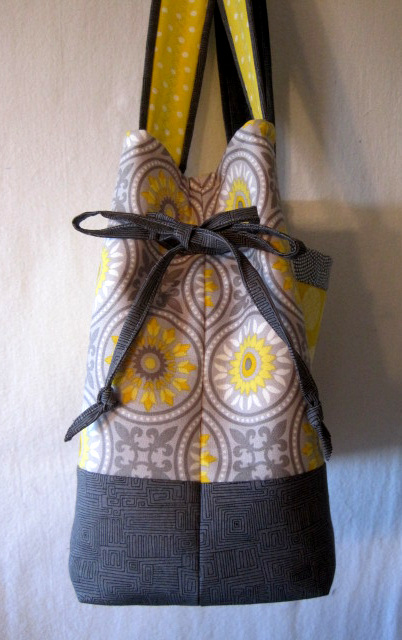 When I was in Central Oregon last month for the Sisters Outdoor Quilt Show, I found this vintage yellow button for a dollar: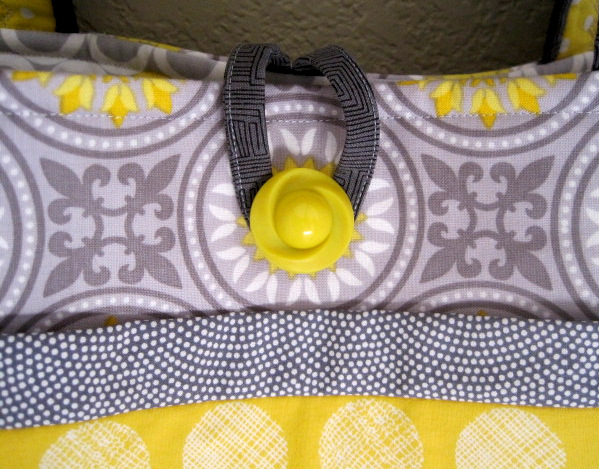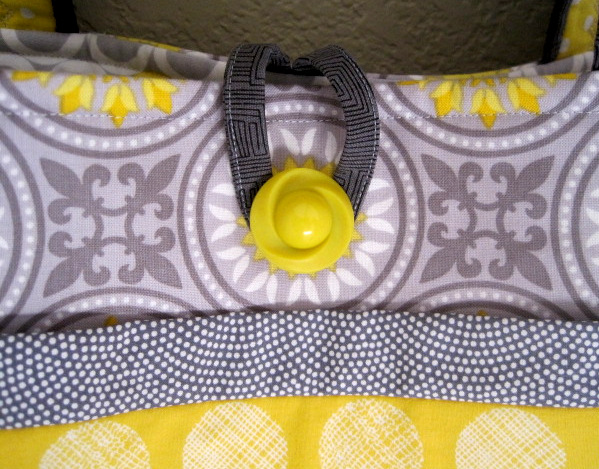 Don't you agree it's the perfect finishing touch?
Happy Birthday, Viv!