I teach at the Pine Needle Quilt Shop in Lake Oswego, Oregon and occasionally at other shops. I also teach and do trunk shows for quilt guilds.
To register for a class at the Pine Needle, please click on this link or call the shop at 503-635-1353. For questions about a class, please email me.
Upcoming Classes at the Pine Needle
Quick Curve Ruler Follow-Up: Spring/Summer 2016
Saturday mornings  •  May 21, Jun 18, July 23, August 20  •  10 am – 1 pm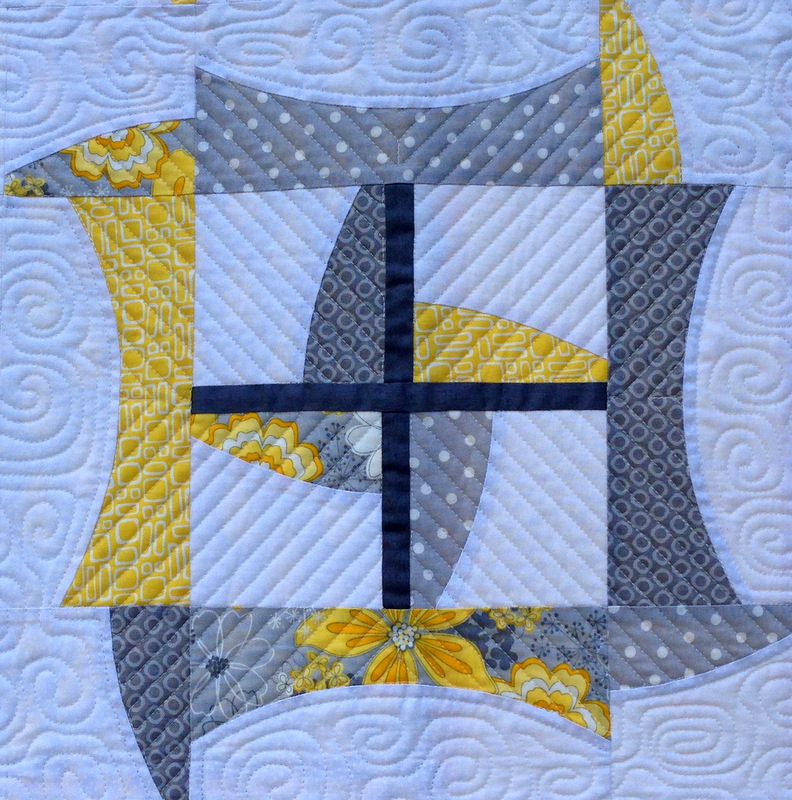 Calling all Quick Curve Ruler fans! If you've taken my "Secrets of the Quick Curve Ruler" class and have a project in the works, now is your chance to finish it.
I'll offer a refresher on my secrets and be there with assistance when you need it. Work at your own pace to finish your QCR creation.
Prerequisite: "Secrets of the Quick Curve Ruler" class or prior experience with the Quick Curve Ruler or QCR Mini.
Sew with Dawn
Multiple sections — see below
I'm delighted to be part of the "Sew With" series at the Pine Needle, joining a talented team of quilting instructors ready to share their knowledge with you.
Need help starting or finishing a quilt? Stuck on an ongoing project? I'll offer suggestions and advice while you work on any project you like in a relaxed and supportive setting. You'll build skills and develop new friendships. All skill levels are welcome!
Sew with Dawn (First Mondays), Spring/Summer 2016
May 2, June 13, July 18, August 1  •  6 – 9 pm
Sew with Dawn (Third Mondays), Spring/Summer 2016
May 23, June 20, July 25  •  6 – 9 pm
Sew with Dawn (Wednesdays), Spring/Summer 2016
May 25, June 15, July 20, August 17   •  1:30 – 4:30 pm
Sew with Dawn (Sundays), Spring/Summer 2016
May 22, June 19, June 17, August 21  •  12:30 – 3:30 pm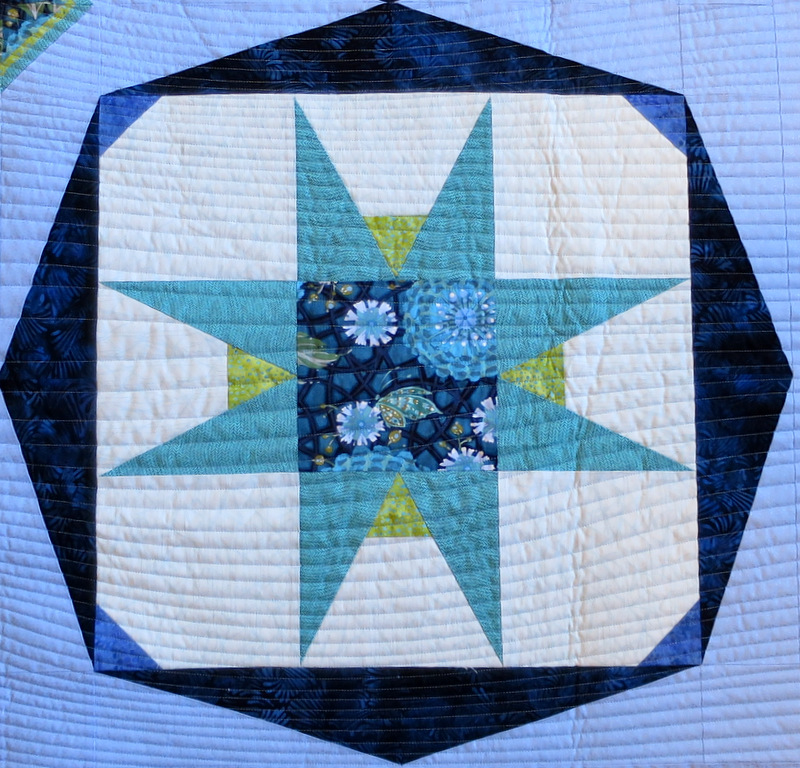 Sew with Dawn: Seeing Stars
Spring/Summer 2016
Saturday afternoons: Last of Three Series 
May 21, June 18, July 23, August 20  •  1:30 – 4:30 pm
A very special "sew with" class devoted to stars, one of the oldest and best loved motifs in quilting. Work on a star quilt of your choosing and in the process learn my method for making perfect star points, pressing suggestions to minimize bulky seams, and other useful tips.
Recently Completed Classes at the Pine Needle
Junior Billie Bag
Section 1: March 11 and 25, April 8 and 22, 2016
Section 2: April 6, 13, and 27, May 4, 2016
The Junior Billie Bag, a scaled down version of Billie Mahorney's original design. Billie, who taught at the Pine Needle for almost 20 years, called her quilter's tote "The Take It All With You Bag" but every quilter who has ever made one simply calls it her "Billie Bag."
Each bag is unique because the maker can put whatever design she wants on the front and back, and the inside pockets are customized as well. The original bag measured  21″ x 21″ x 7½".
The junior — 14″ wide, 17″ high, 7½" deep — is large enough for all the essentials, including a 6″ x 24″ acrylic ruler, thanks to the 7½" width of the side panels.
I'll help you create your own version of this Pine Needle classic!
Skill level: intermediate.
Secrets of the Quick Curve Ruler
Feb. 7, 2016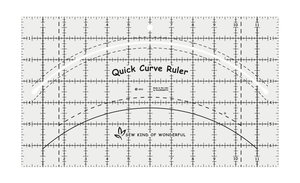 Make the most of this versatile acrylic ruler designed by Jenny Pedigo of Sew Kind of Wonderful. I've used it on several projects and have come up with several tips for cutting and sewing curves. You'll learn how to "read" the ruler, how to cut accurate curves every time, and how to sew concave and convex seams without using a single pin. (I even have a special tip for that!)
Now joined by her sisters Helen Robinson and Sherilyn Mortenson, Jenny is part of a creative team that continues to create new and exciting designs using the original Quick Curve Ruler and the QCR Mini, introduced in the fall of 2015.
Sew with Dawn: Seeing Stars, Winter 2016
Sew with Dawn (Wednesdays), Winter 2016

Sew with Dawn (Sundays), Winter 2016