I teach at the Pine Needle Quilt Shop in Lake Oswego, Oregon and occasionally at other shops. I also teach and do trunk shows for quilt guilds.
To register for a class at the Pine Needle, please click on this link or call the shop at 503-635-1353. For questions about a class, please email me.
Upcoming Classes at the Pine Needle
Junior Billie Bag
Jan. 21, March 18, April 22, 2017   •  10 am – 2 pm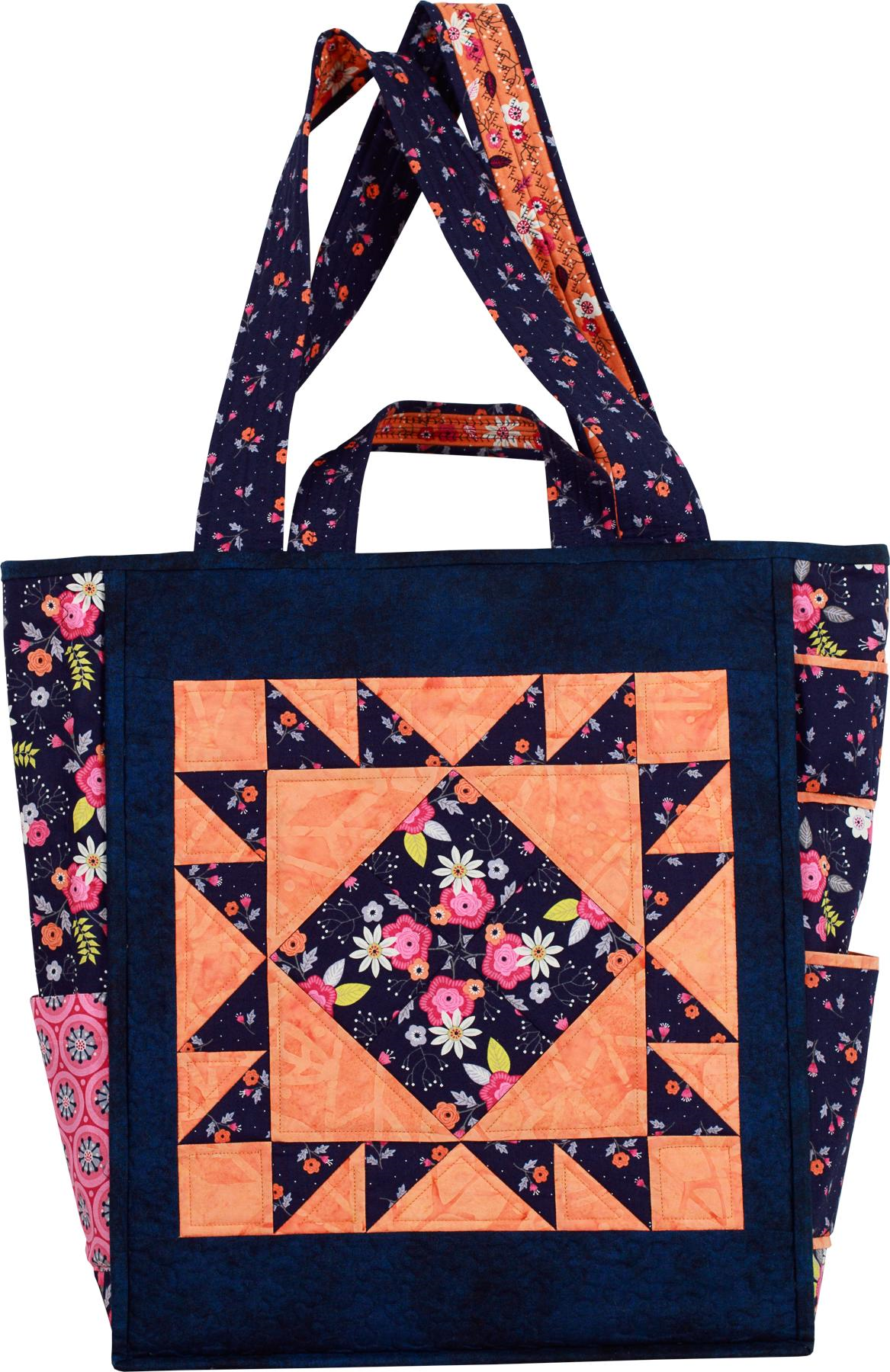 Note: this class is already filled.
Back by popular demand: the Junior Billie Bag, a scaled down version of Billie Mahorney's original design. Billie, who taught at the Pine Needle for almost 20 years, called her quilter's tote the "Take It All With You Bag" but every quilter who has ever made one simply calls it "my Billie Bag."
Each bag is unique because the makers can put whatever they want on the front and back, and the inside pockets are customized as well.
The original bag measured 21″ x 21″ x 7½". The Junior — 14″ wide, 17″ high, 7½" deep — is large enough for all the essentials, including a 6″ x 24″ ruler, thanks to the 7½" width of the side panels.
I'll help you create your own version of this Pine Needle classic!
Skill level: intermediate.
Wonky Greek Key (Rewind)
Sat., Feb. 4, 2017  •  10 am – 4 pm
Second section added! Sat., Feb. 18, 2017  •  10 am – 4 pm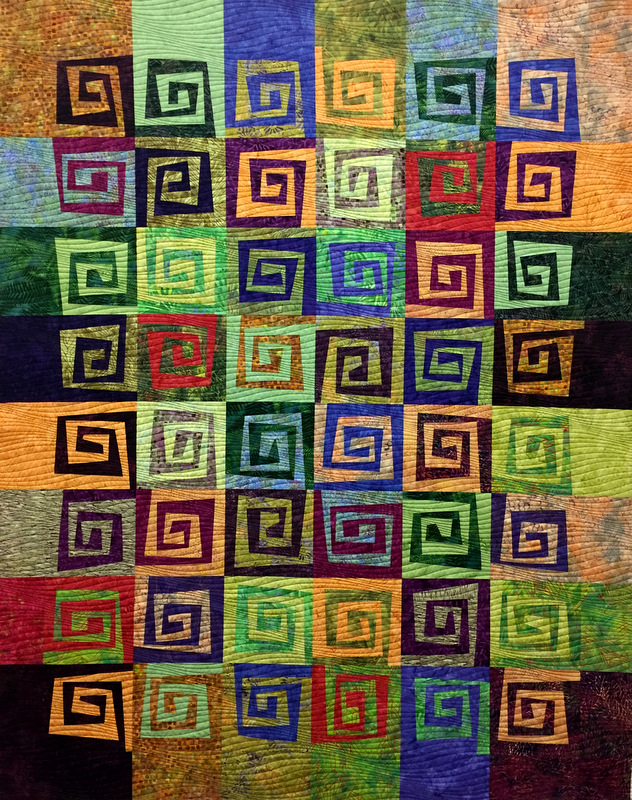 The classic Greek key block takes a wonky turn in Rewind, a delightful new pattern from Karla Alexander of Saginaw Street Quilts. Pairs of blocks unwind in slightly different ways, thanks to a clever method of cutting strips free form. The blocks are sewn in rounds, much like a log cabin block.
I'll share Karla's method of cutting and sewing strips as well as my own hints for keeping strips in order, pressing seams, and arranging the blocks.
Skill level: confident beginner.
Sew with Dawn
Multiple sections — see below
I'm delighted to be part of the "Sew With" series at the Pine Needle, joining a talented team of quilting instructors ready to share their knowledge with you.
Need help starting or finishing a quilt? Stuck on an ongoing project? I'll offer suggestions and advice while you work on any project you like in a relaxed and supportive setting. You'll build skills and develop new friendships. All skill levels are welcome!
Sew with Dawn (First Mondays), Winter 2017
Jan. 2, Feb. 6, March 6, April 17  •  6 – 9 pm
Sew with Dawn (Third Mondays), Winter 2017
Jan. 16, Feb. 20, March 13, April 24  •  6 – 9 pm
Sew with Dawn (Wednesdays), Winter 2017
Jan. 18, Feb. 15, March 15, April 19  •  1:30 – 4:30 pm
Sew with Dawn (Sundays), Winter 2017
Jan. 15, Feb. 19, March 12, April 16  •  12:30 – 3:30 pm
Recently Completed Classes at the Pine Needle
Junior Billie Bag, Fall 2016
Sew with Dawn (First Mondays), Fall 2016
Sew with Dawn (Third Mondays), Fall 2016
Sew with Dawn (Wednesdays), Fall 2016
Sew with Dawn (Sundays), Fall 2016

Recently Completed Classes Elsewhere
Secrets of the Quick Curve Ruler
Oct. 14, 2016 workshop for the Oregon Coastal Quilt Guild