Time to get going on four baby quilts. Two of the babies have already arrived and the other two are due soon. Fortunately, the parents of the intended recipients are patient souls. They know that sooner or later (usually later), the new arrivals will have quilts made just for them by their great granny or great auntie.
A new line of fabric I spotted at the Pine Needle last weekend was just the shot in the arm I needed. It's called Migration by Michael Miller and includes a border print of slightly abstract giraffes. It's not overly babyish. In fact, it's quite sophisticated. With a palette of light grey, charcoal, aqua and blue, the fabric line works equally well for a boy or girl. Take a look: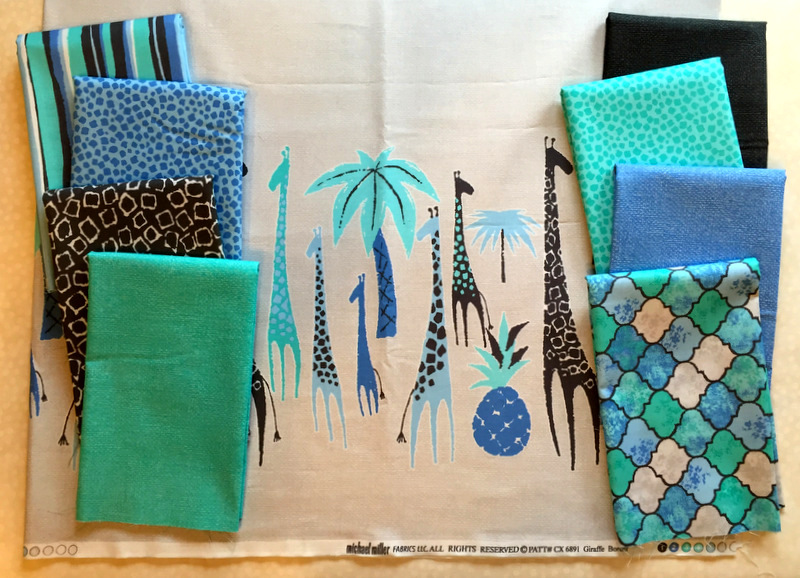 See that stripe in the upper left in the photo above? I'm going to cut that into bias strips for the binding. I'm thinking about making the binding wider than I usually do to really show off those stripes.
I also bought some of this companion fabric for the backing: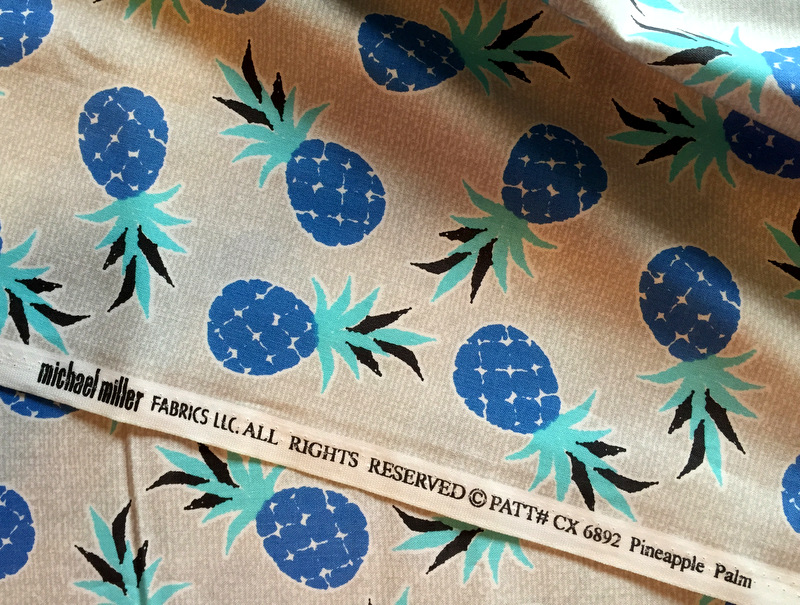 I have enough fabric to make at least two quilts. The plan for the first one is to cut sets of 6½" squares and arrange them in some fashion around the border print. This should be a fast and fun project! I'll be sharing my progress so please stop by again.