Today is Thursday so it must be time for Week 9 of Throwback Thursday. Ten years — 10 quilts. My choice for 2018 is Hip Hop, a wall hanging/table runner made using my own pattern Full Moon Rising: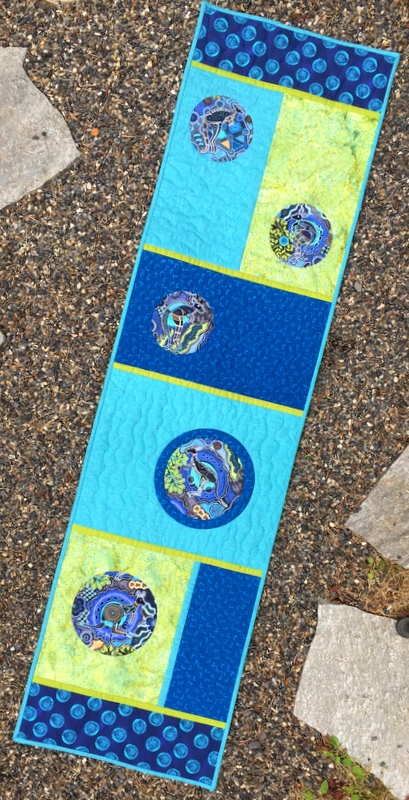 A lively aboriginal print featuring kangaroos was the inspiration for this quilt. Each of the five circles contains a different 'roo. Here are a couple of close-ups: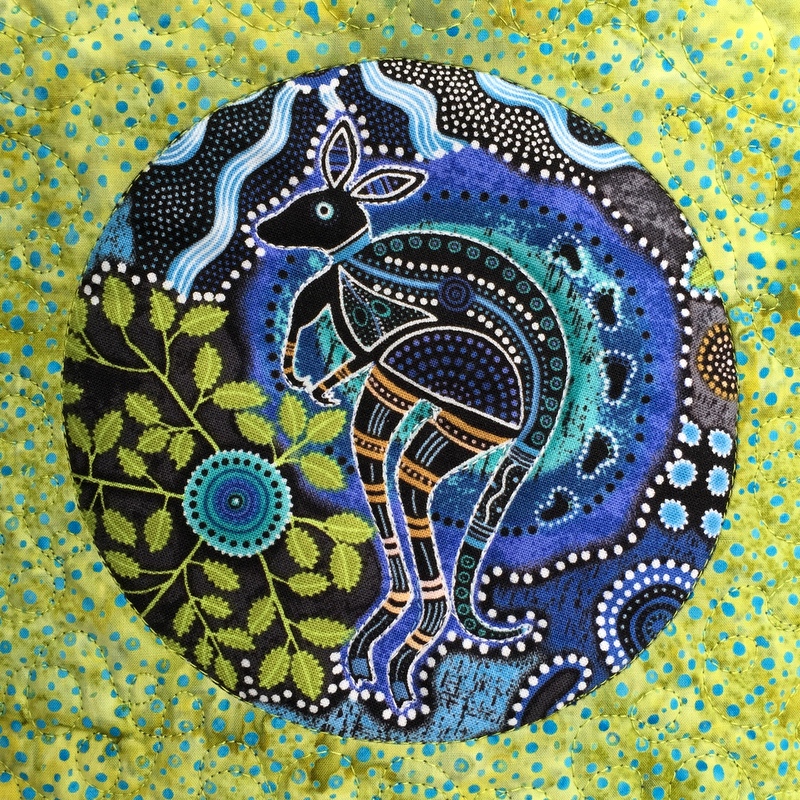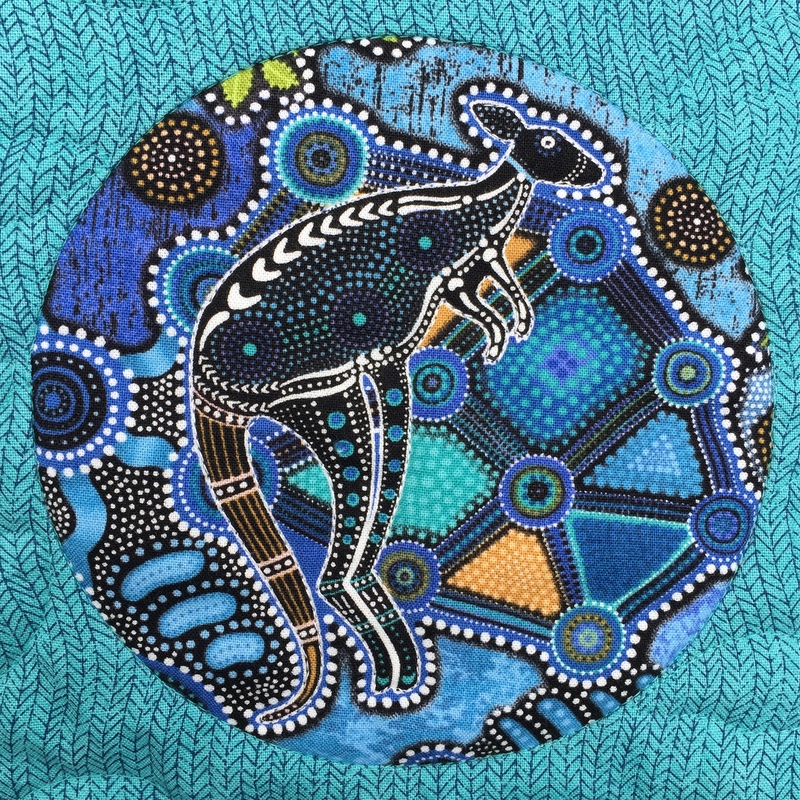 You can see the kangaroos were fussy cut to fit the circles. By the way, those circles are inset, not appliquéd.
I hope this little quilt brightens your day. It makes me smile every time I see it.