Over the last few days my fair city — Portland, Oregon — has filled with thousands of professionals in the quilt industry: fabric designers, quilt shop owners, pattern  designers, fabric and notions manufacturers, vendors, longarm quilters, professionals of every stripe. The occasion is International Quilt Market, the big trade show held twice a year. Fall Market is always held in Houston; Spring Market rotates among other cities.
As a quilt teacher and sole proprietor of First Light Designs, I'm eligible to attend. And where am I? Not in Portland. I'm Missing Market, a condition significant enough that others who also cannot go have created a #missingmarket profile on Instagram. But don't feel too sorry for me. After two delightful days in New York City, the Dear Husband and I have arrived in Spain where we will join a group traveling down the Douro River on a small ship. We start in Madrid, board the vessel near Salamanca, and end in Lisbon, Portugal. Then it's back to Manhattan for three nights before coming home in early June.
My plan was to bring a hand applique project or two along with me. I did finish piecing Block 6 of Hazel's Diary Quilt and even got the center of the block marked for the applique . . .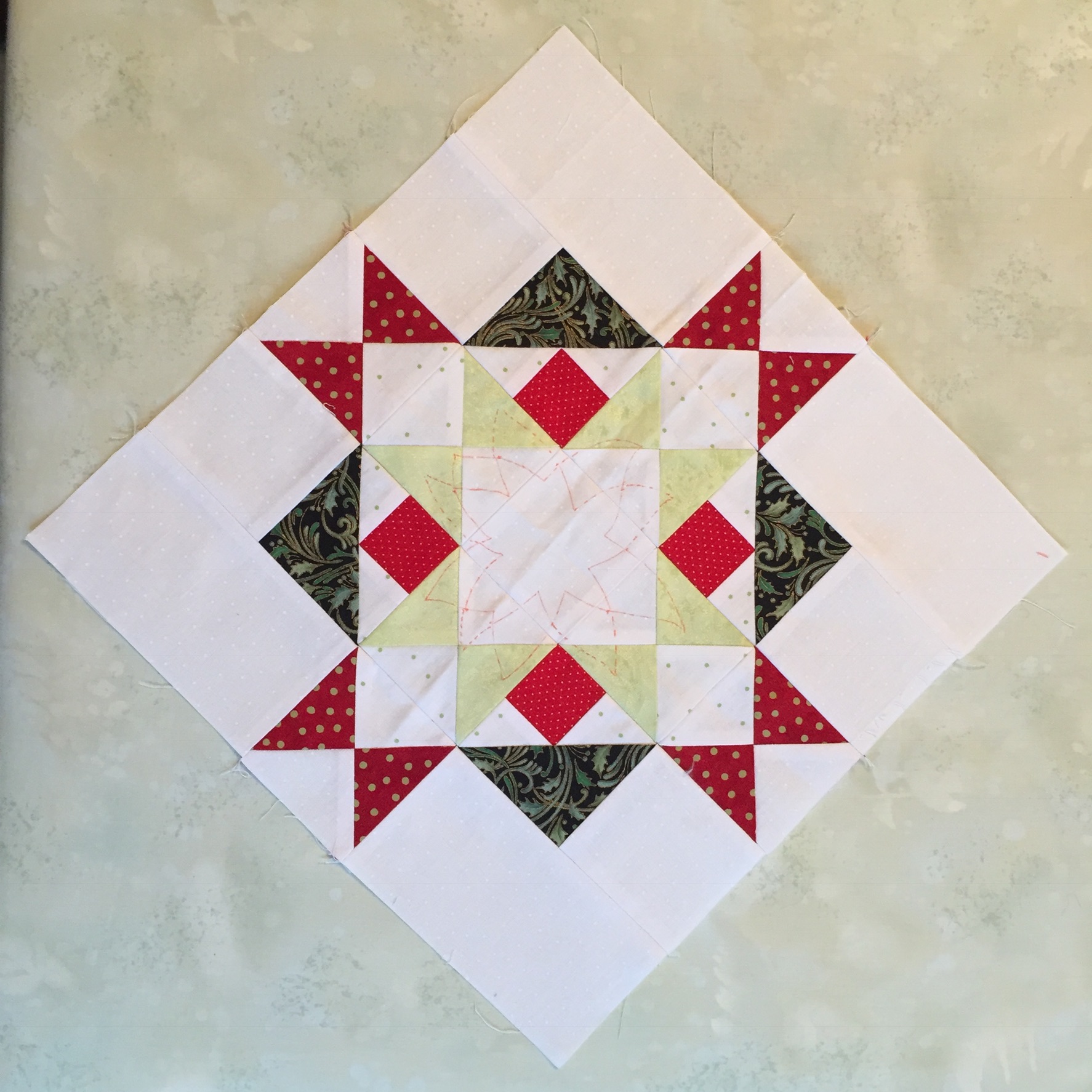 . . . but that was as far as I got before running out of time.
With no handwork to occupy me in quiet moments on board ship, I need something quilt-related to tide me over till I get home, so I packed a book I had ordered from Canada that arrived just a few days before my departure: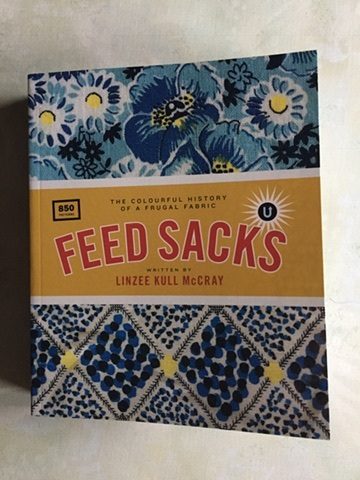 This little book has 533 pages and weighs over two pounds! I will surely derive many ounces of pleasure from its pages during the journey down the Douro.