Last week came and went so fast my head is spinning. I did something quilt-related every day — but I spent no time at all in front of my sewing machine.
A quick recap: On Sunday, Wednesday, and Saturday, I taught at the Pine Needle.
On Tuesday I gave a presentation and trunk show to the Tualatin Valley Quilt Guild. As I was driving to Sherwood Tuesday evening through a torrential downpour, I couldn't help but think, "Who's going to venture out on such a dark and stormy night just to see my quilts?" Happily, the answer was: almost every member of the guild. (Thank you, TVQG members, for giving me such a warm welcome!)
On Thursday I had a lesson on my new Janome Horizon 8900QCP sewing machine. I say "new" but I actually bought the machine last July.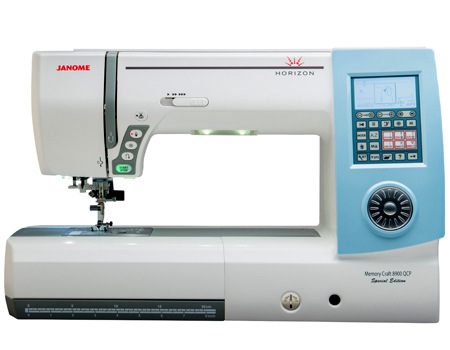 It's taken me this long to get that lesson scheduled. I'm so glad I did because some questions I had about using the machine were very well answered, and I can't wait to try out some new feet I purchased.
Thursday evening was the monthly meeting of the Portland Modern Quilt Guild, where a record-breaking crowd was treated to a presentation by Marie Deatherage and Joyce Brekke on their delightfully quirky book Pieces of Portland: An Inside Look at America's Weirdest City (Quiltlandia, 2015).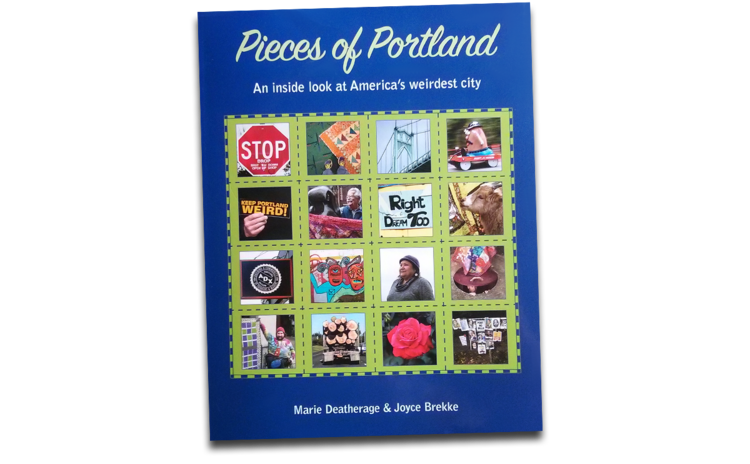 On Friday I met my quilt group, the Quisters, at the Stitches in Bloom Quilt Show in Silverton, Oregon. The show is held every January at the Oregon Garden. One of my quilts has hung in the show every year since 2010 — until this year. I plum forgot to enter! We had a wonderful day together, including a celebratory birthday lunch.
Did I miss a day? Oh, yes. Monday was prep day for my classes and quilt guild presentation.
So what did I do today? I cleaned my house! Now I'm ready for the coming week, and I hope to spend lots of time in my sewing room. The first of four baby quilts in progress is back from the quilter so the very first thing on my list is to attach the binding using one of the new feet I bought for my Janome Horizon.
Then — and only then — I'm going to do something with this: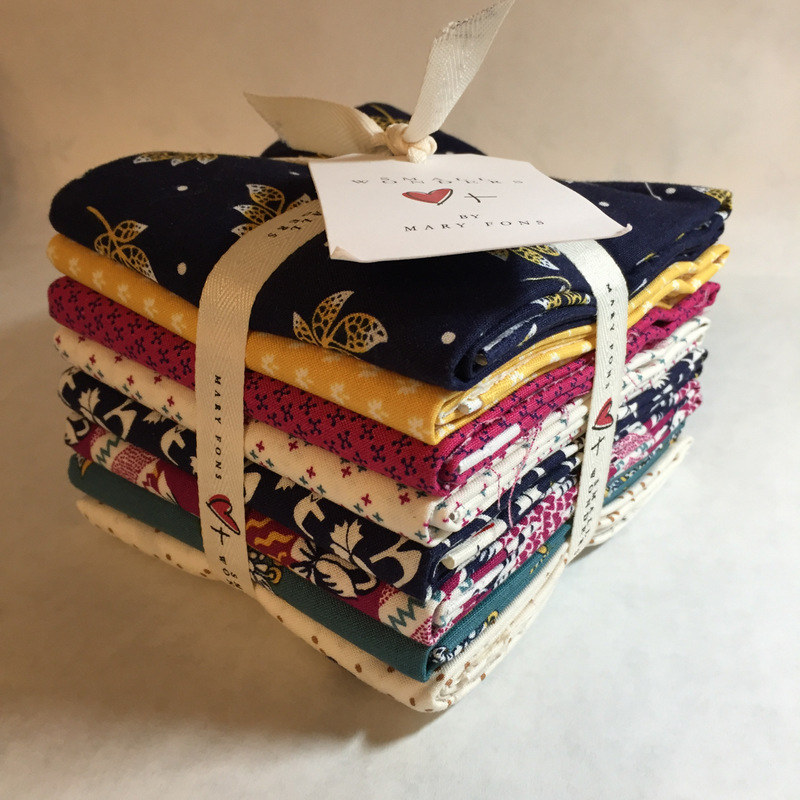 This beautiful little bundle of half-yard cuts is from the debut line of fabric by Mary Fons for Springs Creative. Called Small Wonders: World Piece, the complete line of fabrics includes small-scale prints inspired by six countries. I was especially drawn to the fabrics you see above, representing India.
In fact, as soon as I saw this bundle at the Pine Needle, I knew exactly what I was going to do with it. I hope you'll stop back in a few days to find out.