Take a look at my latest quilt, finished late this afternoon: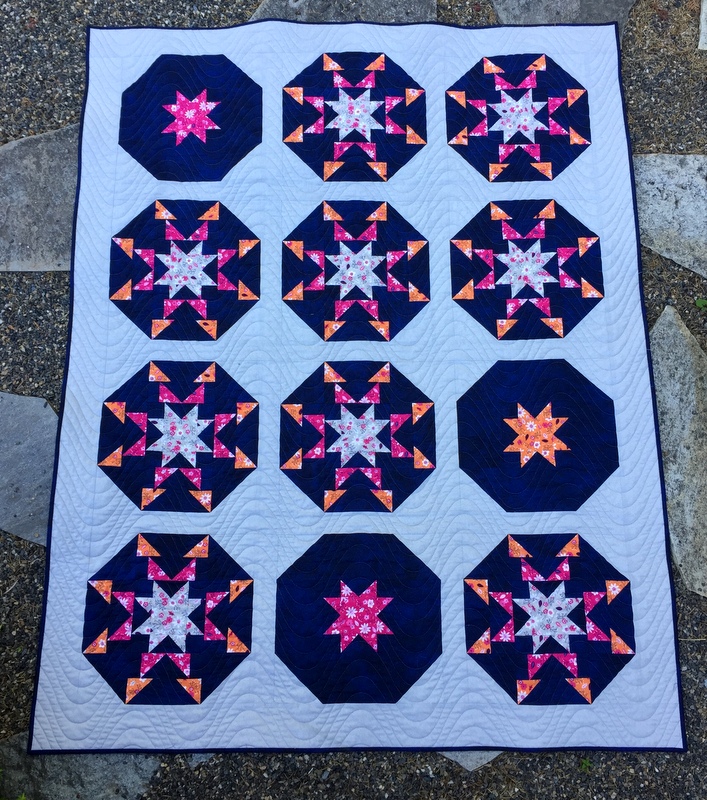 When you look at the octagonal blocks, do you see bicycle wheels and spokes? I do. That's why I named this quilt Spokesong, after the play by Irish playright Stewart Parker. Set in a bicycle shop in Belfast, the play is about the troubles in Northern Ireland and the progress of civilization using the history of the bicycle as a framing device. I saw a delightful production of this "play with music" in the early 1980s and it came to mind when I was trying to think of a name.
My quilt is based on the pattern Idyllic by Corey Yoder of Coriander Quilts. (It's the pattern I taught at last month's Pine Needle quilt retreats on Hood Canal in Washington.) I changed the pattern a bit by simplifying three blocks.
The floral prints are from a line of fabric called "Paradise" designed by Alisse Courter for Camelot Fabrics. I ran off in high spirits one day three years ago and bought a lot of fabric from this line. It has made its way into several projects since then, and I used up more of it on the back of this one: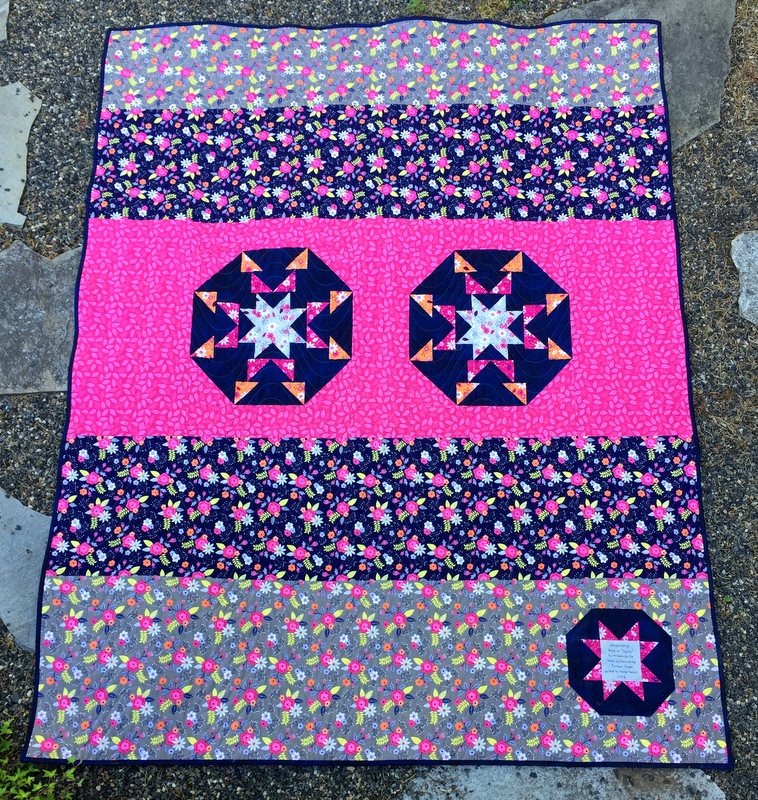 Karlee Sandell of SewInspired2Day did a beautiful job quilting Spokesong for me on her longarm. I love how the wavy lines of the edge-to-edge design called Serpentine almost make the quilt shimmer: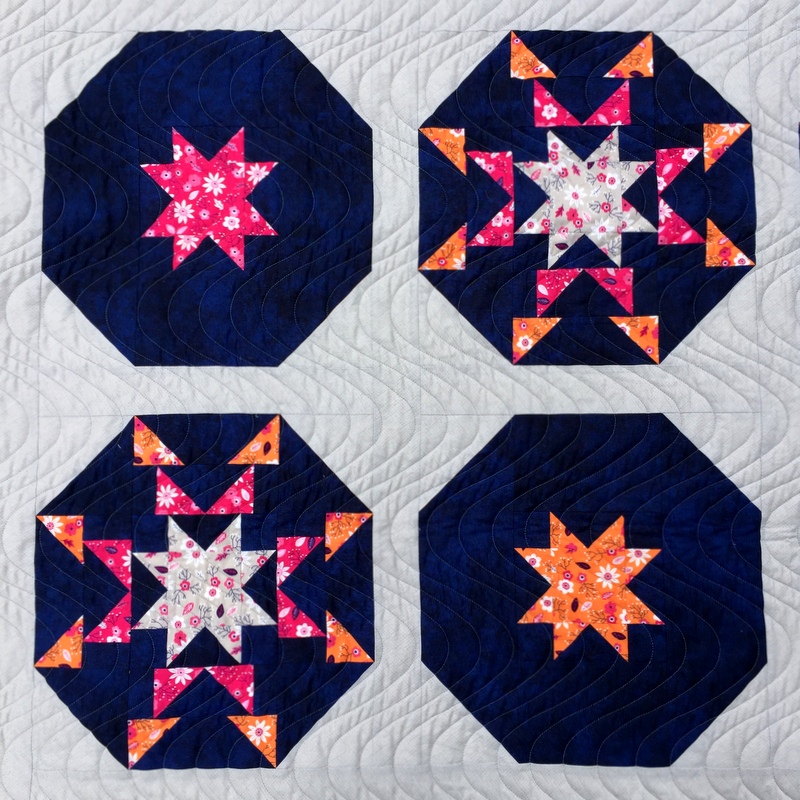 Did you notice the shape of the label?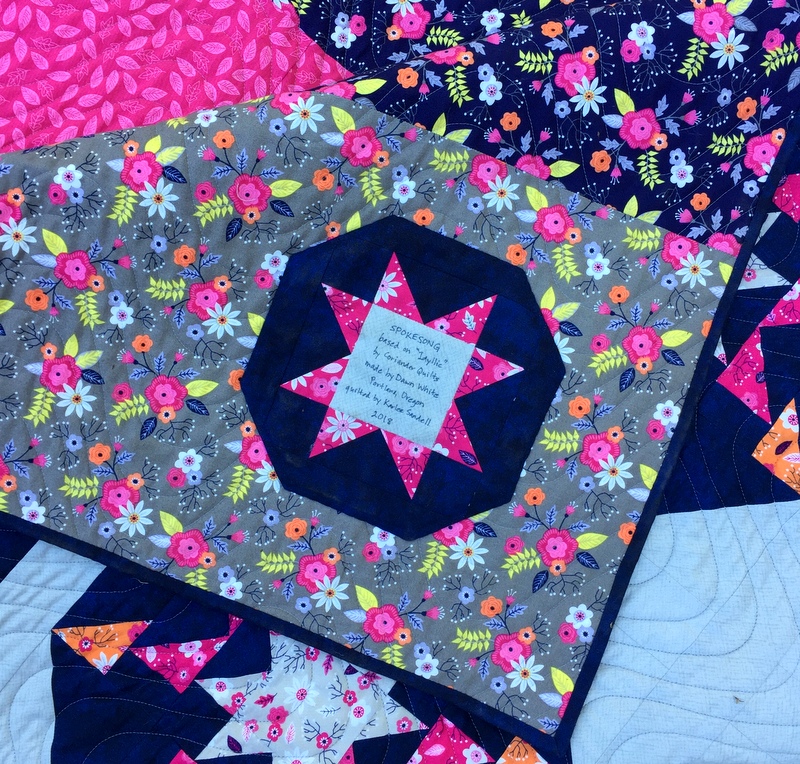 Here's a closer look: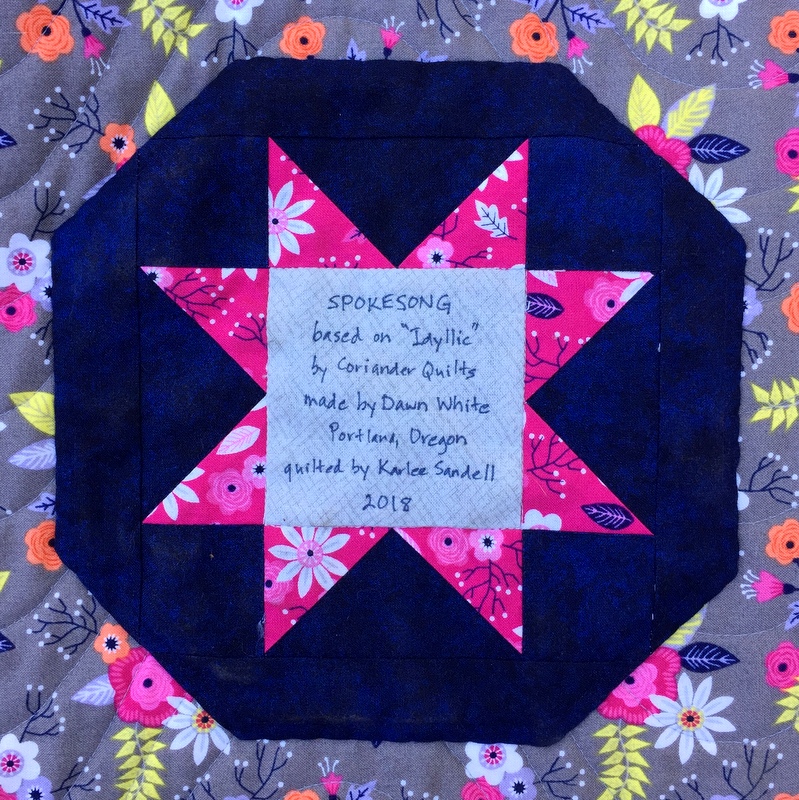 Coco made herself right at home during the photo session: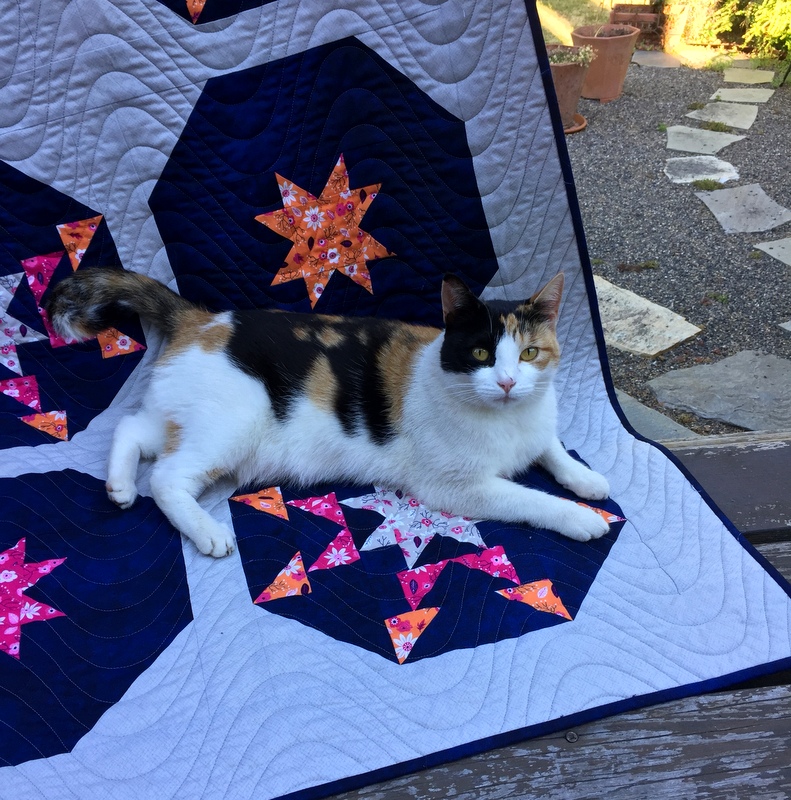 If she wasn't on top of the quilt, she was under it: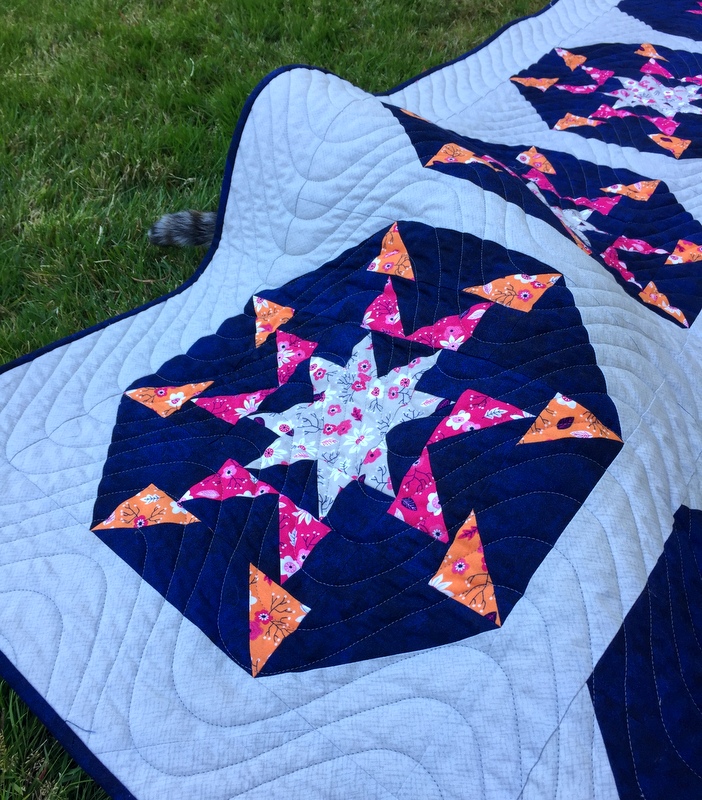 Finished size is 53½" x 67″.