It's official: my Junior Billie Bag has reached the 3D stage.
If you've been following me at First Light Designs, you know I'm working on a Junior Billie Bag, the quintessential quilter's tote designed by Billie Mahorney.  A smaller scale version of Billie's original bag, the Junior measures 14″ x 17″ x 7½" — the perfect size for toting a large (but manageable) amount of quilting supplies.
One of the panels (front or back? I haven't decided yet) has been attached to the side panels and bottom, and the binding has been sewn on. This is what the bag looks like from the outside . . .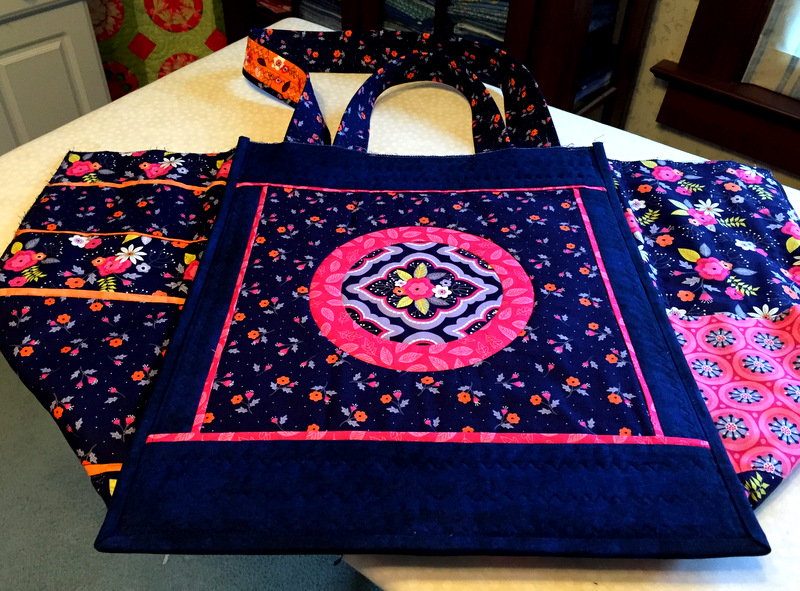 . . . and this is what it looks like from the inside: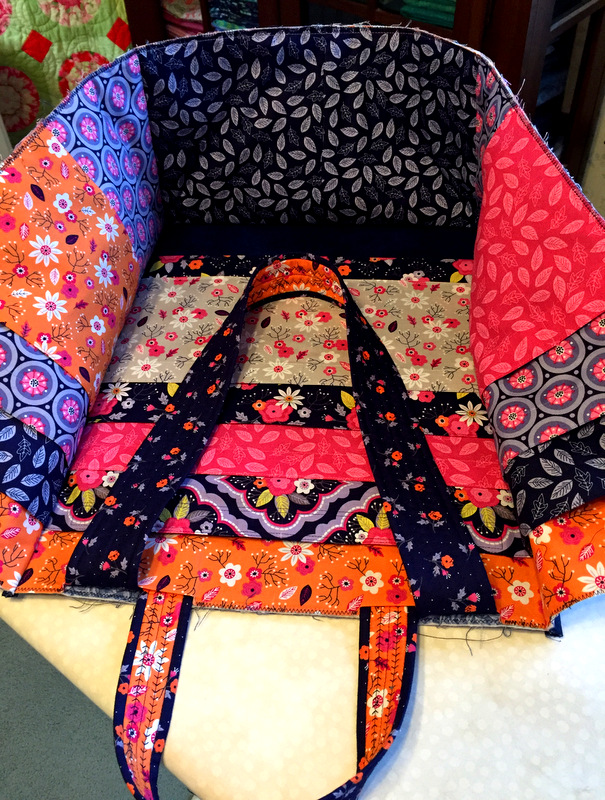 To paraphrase Jerry Lee Lewis, there's a whole lot of pockets going on!
With the binding applied along this panel, my Junior Billie Bag is looking more finished. Now you can easily see how the two sets of handles come into play (although you see only half of them here):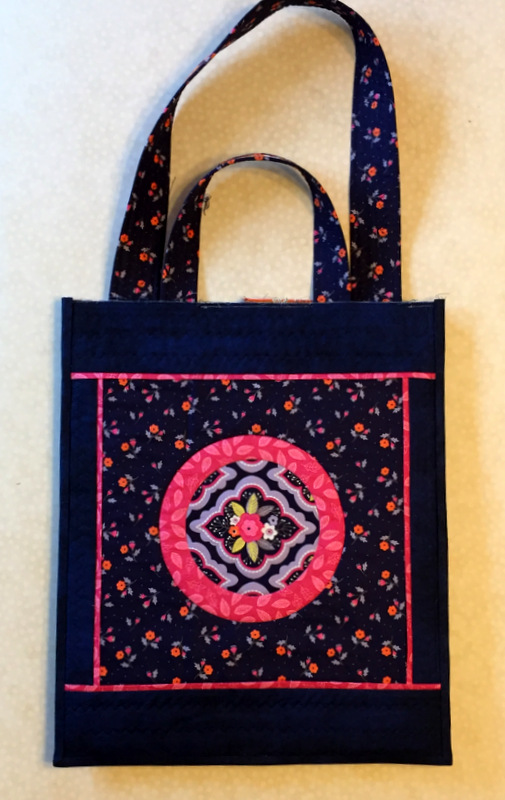 The longer straps go over the shoulder; the smaller straps make it easy to carry the bag like a satchel. The best of both worlds.
When you see this bag next, it will be completed! Before the first week of 2016 is over, I expect to have my first finish to report.
I'd say the New Year is off to a very good start.