Isn't it nice to have an extra day in the month? I could sure use an extra day more often than once every four years. How about you? Think of all the Unfinished Objects we could cross of our lists!
I have several UFOs that I would dearly love to work on but I'm still playing catch-up with baby quilts (and greatly enjoying the process). Two down, two to go.
This top, one of two featuring abstract giraffes from the Migration line by Michael Miller Fabrics, went off to longarm quilter Sherry Wadley recently . . .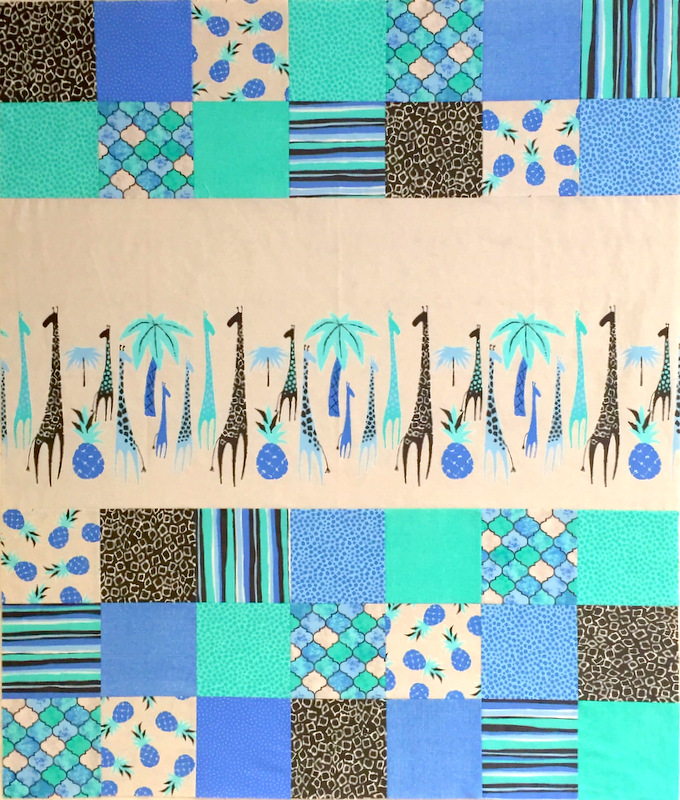 . . . and came back with circles all over it. Here's a partial view: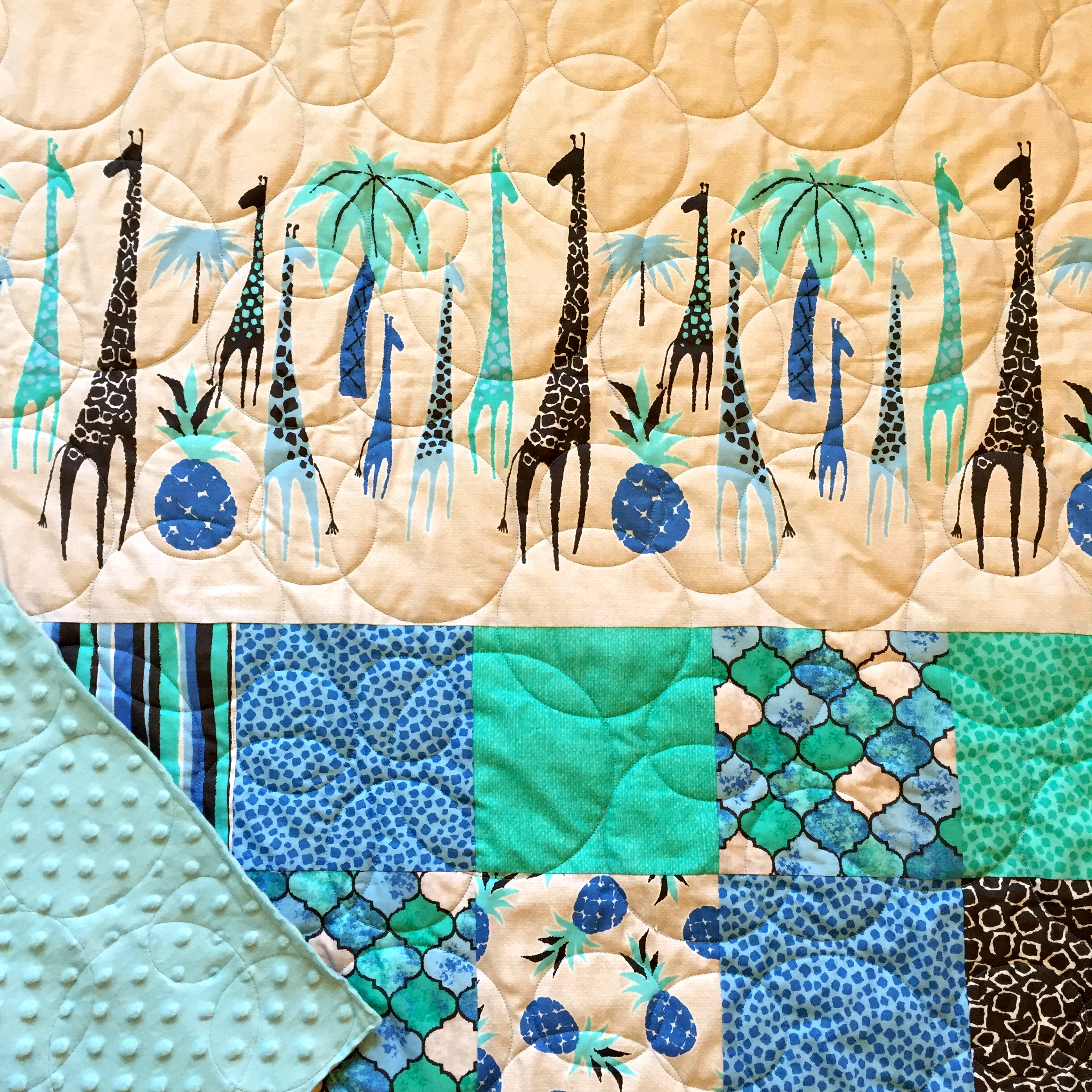 Don't those circles remind you of soap bubbles floating in the air? Such a happy motif for a baby quilt! (That's Minky on the back — first time I've ever used it.)
What little fabric I had left from making both tops is going into a scrappy binding: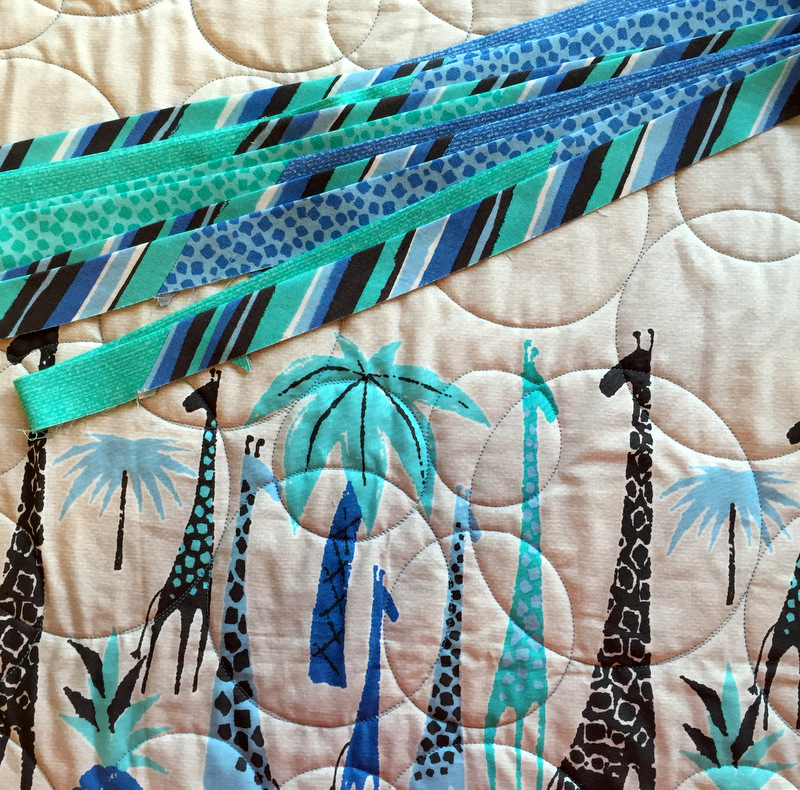 Sherry also quilted the other giraffe quilt, which you can see here.
I've already picked a design and cut out the fabric for the third baby quilt: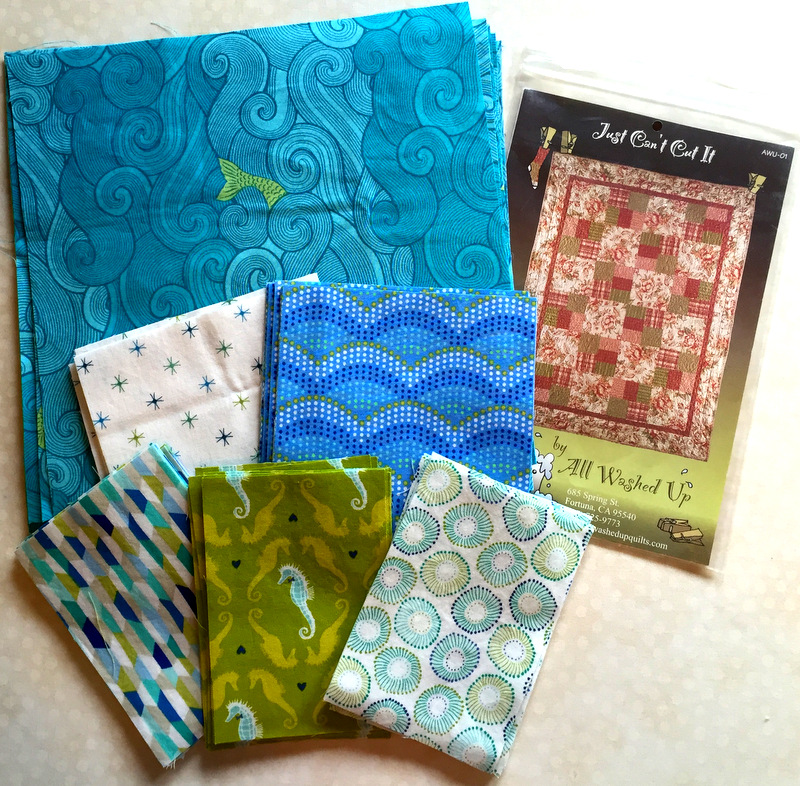 Five of those six fabrics are from Into the Deep, a new line designed by Patty Sloniger for Michael Miller fabrics. It's a wonderfully whimsical line featuring jellyfish and waves and sea anemones and seahorses wearing bowties. Seahorses wearing bowties? Irresistible!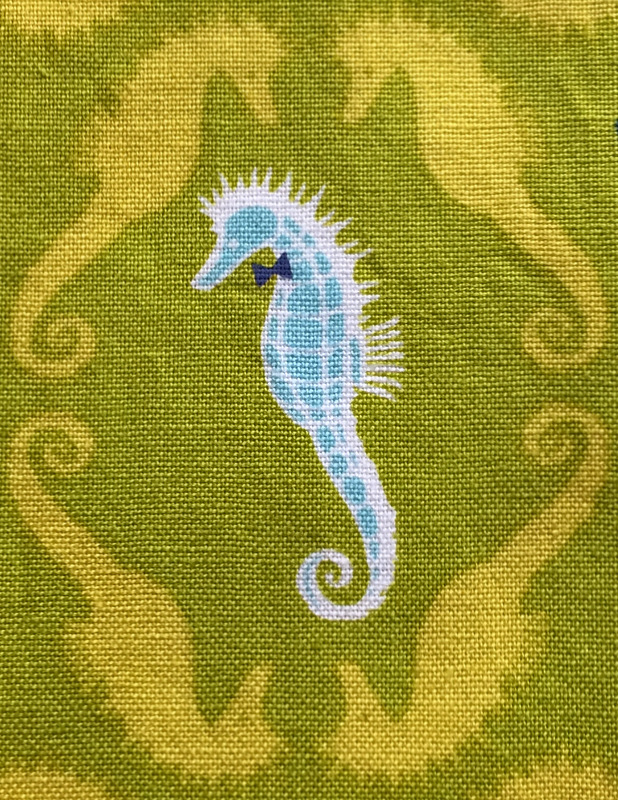 The pattern I'm using, Just Can't Cut It by All Washed Up Quilts, is one of my "go to" patterns for baby quilts. I reduce the block size from 12″ to 9″ for baby quilts. The quilt top before borders will measure 36″ x 54″ if I use a 4 x 6 block setting or 45″ square if I use a 5 x 5 block setting. Right now I'm leaning toward the 5 x 5 setting.
Just looking at the fabrics makes me smile. This quilt is going to be fun to make!