My plate is very full at the moment. In between prepping for classes, teaching classes, crafting birthday presents, and doing various and sundry other things not quilt-related, I've been working on this sweet baby quilt, made mostly from Into the Deep, Patty Sloniger's new line of fabrics for Michael Miller: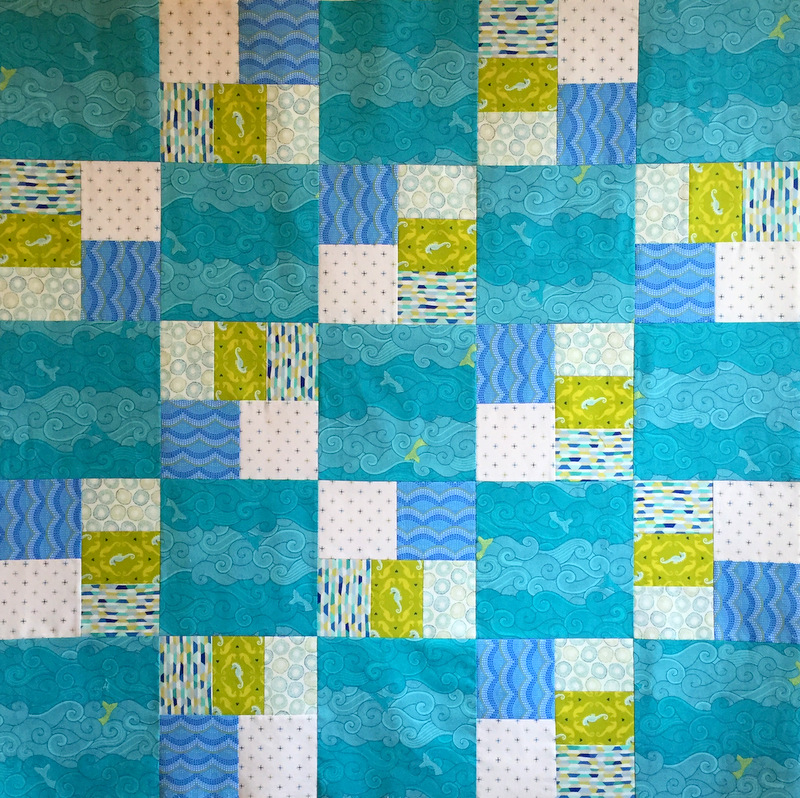 The blocks finish at 9″ so at this point the top measured 45½" square. I felt it needed a light colored containment border to offset the intense turquoise in the sea waves blocks, and I wanted the border to be green to further highlight the green blocks containing those dapper little seahorses sporting bowties: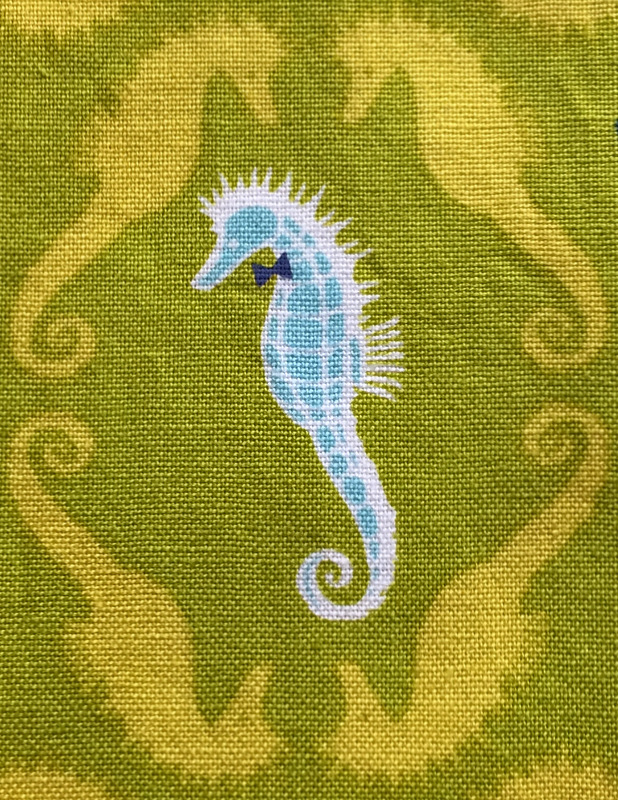 I added a 1″ border of a pale green Fairy Frost (also by Michael Miller), then dived into my stash (sorry, couldn't resist) for this P&B blender, which reminds me of seaweed: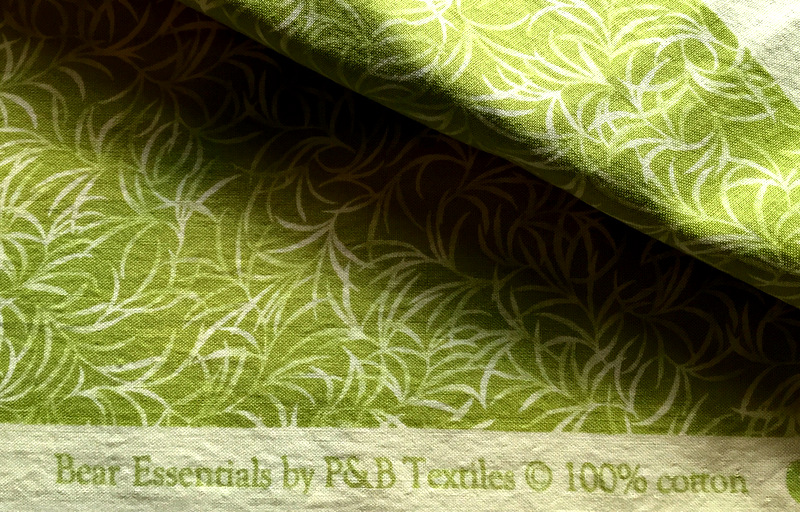 Do you ever audition a fabric you think is perfect but then are surprised to find it isn't? That was my experience here. The seaweed fabric looked too dark and heavy, and I didn't much care for the three other options I tried:
Actually, the seahorse fabric might have worked but I would have wanted to fussy cut it and I didn't have enough.
Then it dawned on me: this quilt top is just fine with its narrow 1″ border!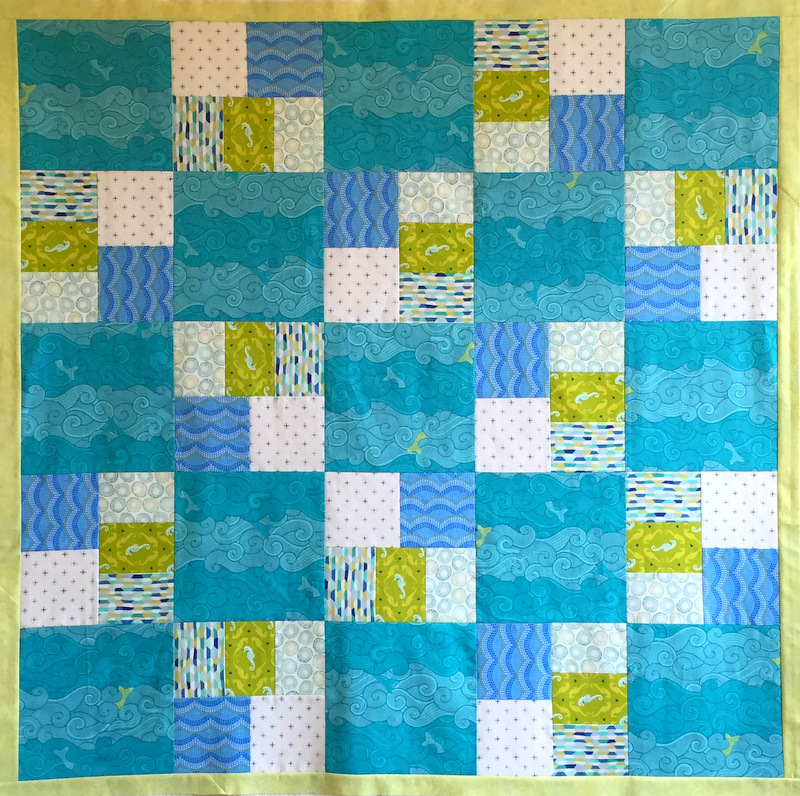 It will finish at 47″, already on the large side for a baby quilt. I have just enough Fairy Frost left to bind the quilt.
Now all I need to do is piece the back. I'm going to use this wonderful fabric from the same fabric line: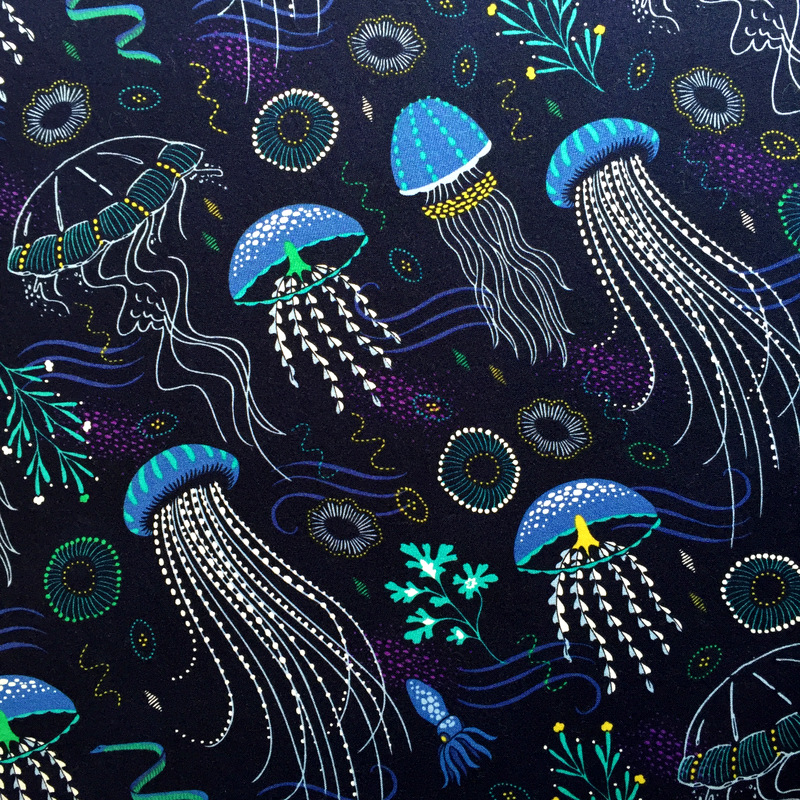 No doubt about it: this is the perfect backing fabric.