Ring Toss, my little quilt made from Sew Kind of Wonderful's Mini Rings pattern, is back from the quilter already. Take a look: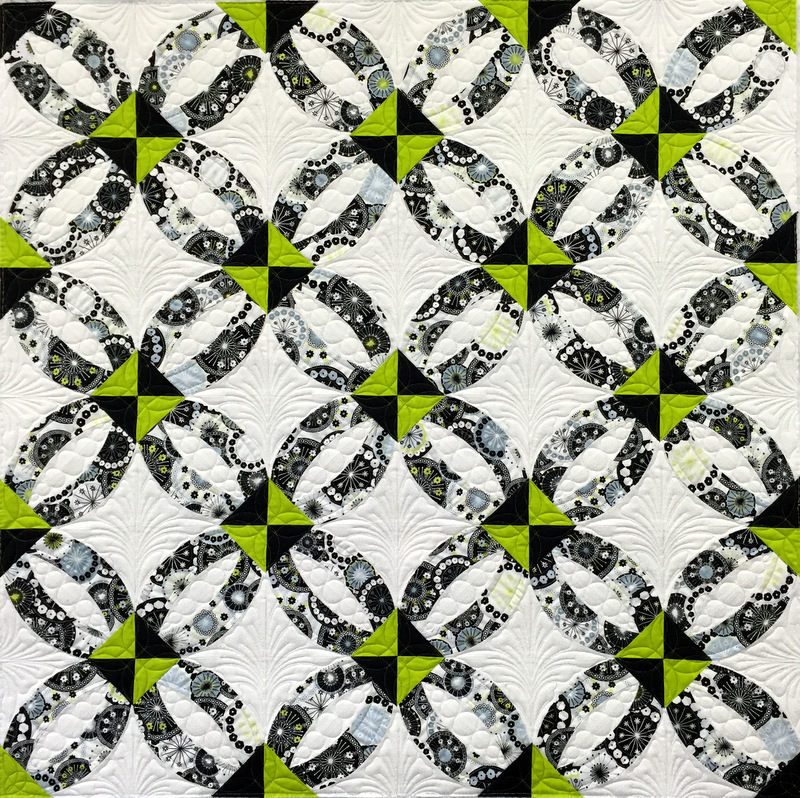 I asked Karlee Sandell of SewInspired2Day.com to quilt this for me, and I couldn't be more pleased. I had been thinking of Karlee as an up-and-coming longarm quilter because she is quite new to the field, but it's quite clear she has already arrived.
Here are some close-ups of her lovely quilting, first on an X block . . .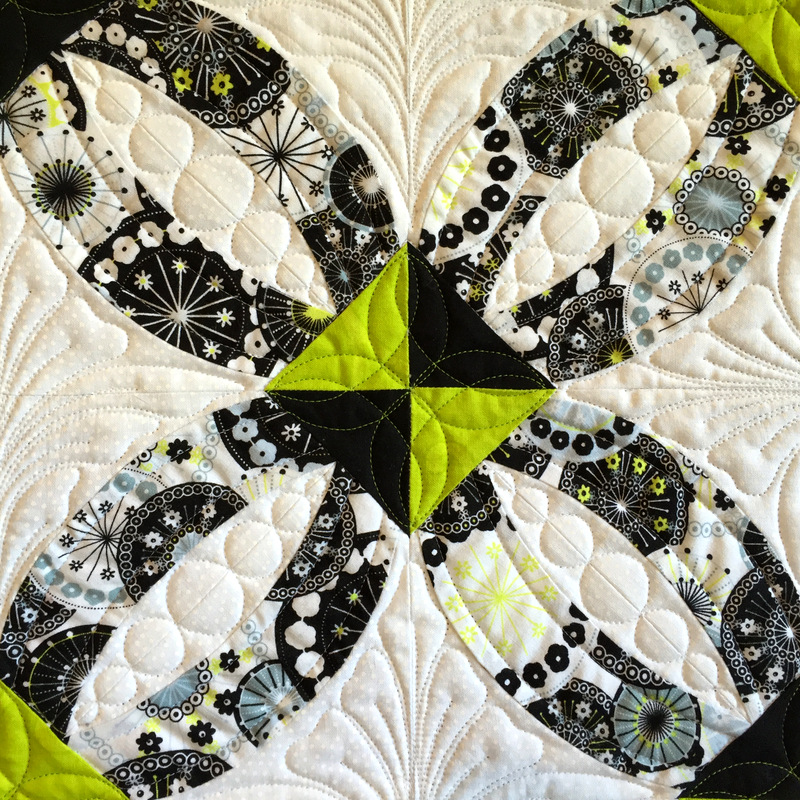 . . . and then on an O block: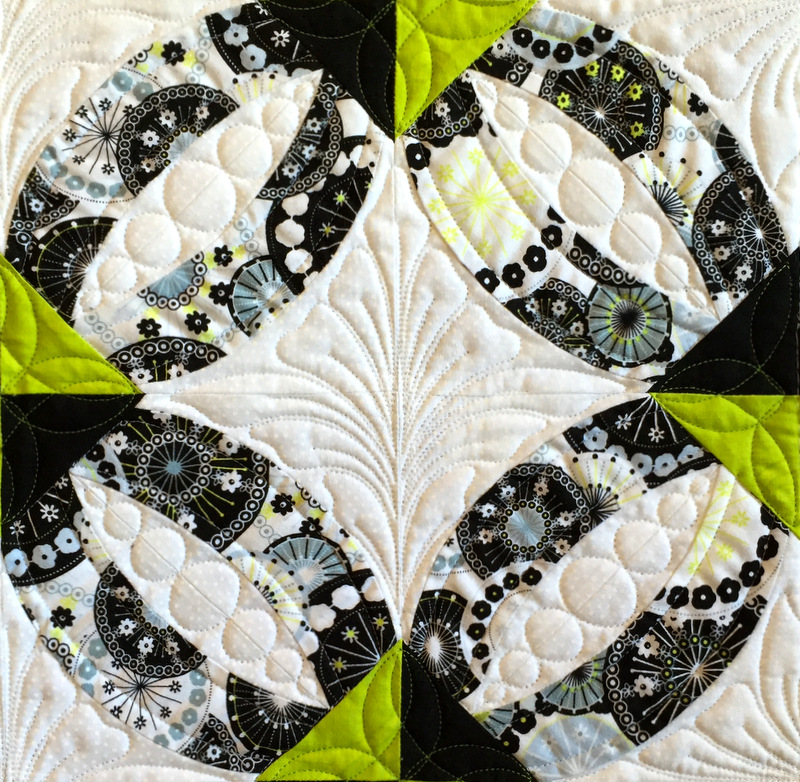 The acanthus motif fills the center of the O block beautifully. And don't you love the quilted "pearls" in the elongated oval between the rings?
For the green and black triangles that form an on-point square where the rings meet, Karlee designed her own quilting motif, intertwining rings that reinforce the theme of the quilt: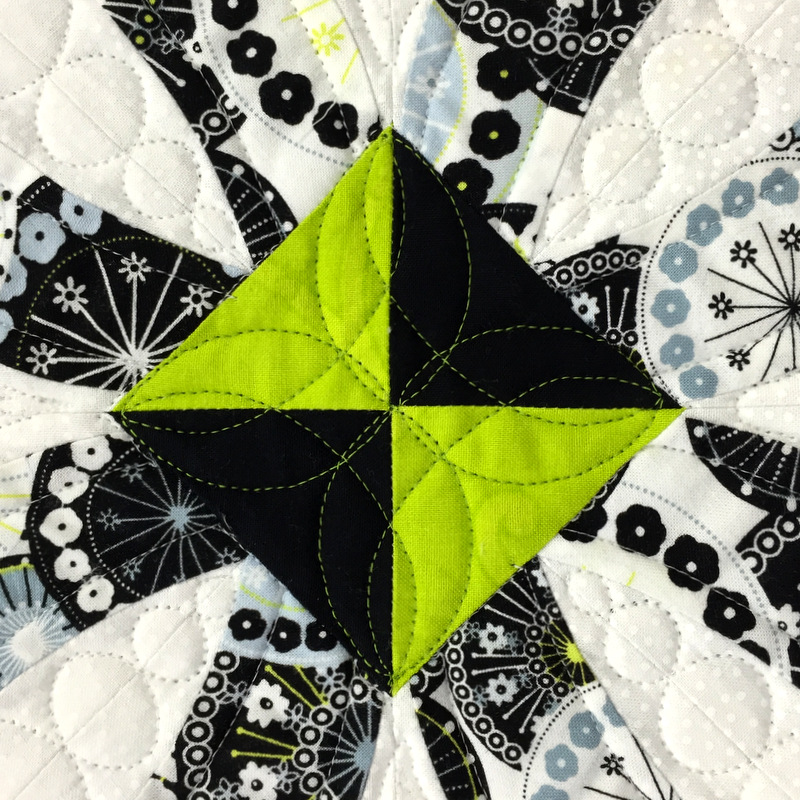 I have been trying all morning to photograph this quilt. Every time I place the quilt on a flat surface, my new cat Coco photobombs it: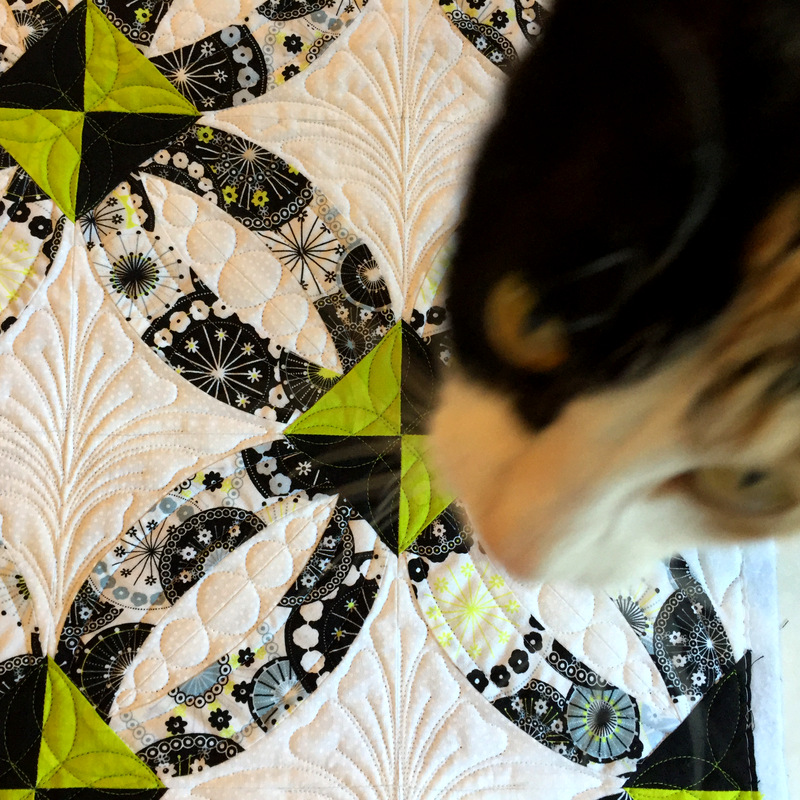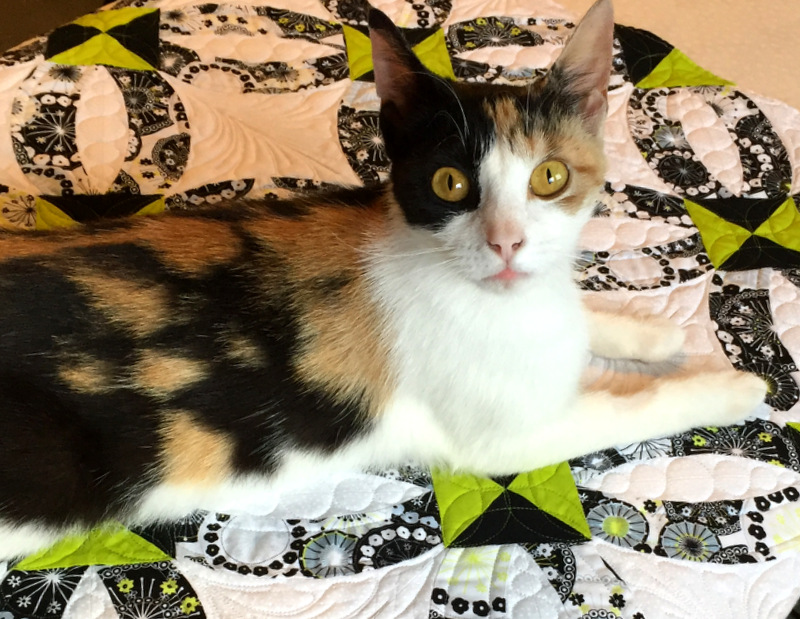 Doesn't she look innocent?
Ring Toss measures 33¼" square after quilting. Now it's on to the binding and the label. I'm going to use the same lime green fabric for the binding that's in the quilt; I think it will frame it nicely.