. . . and here it is, bound and labeled: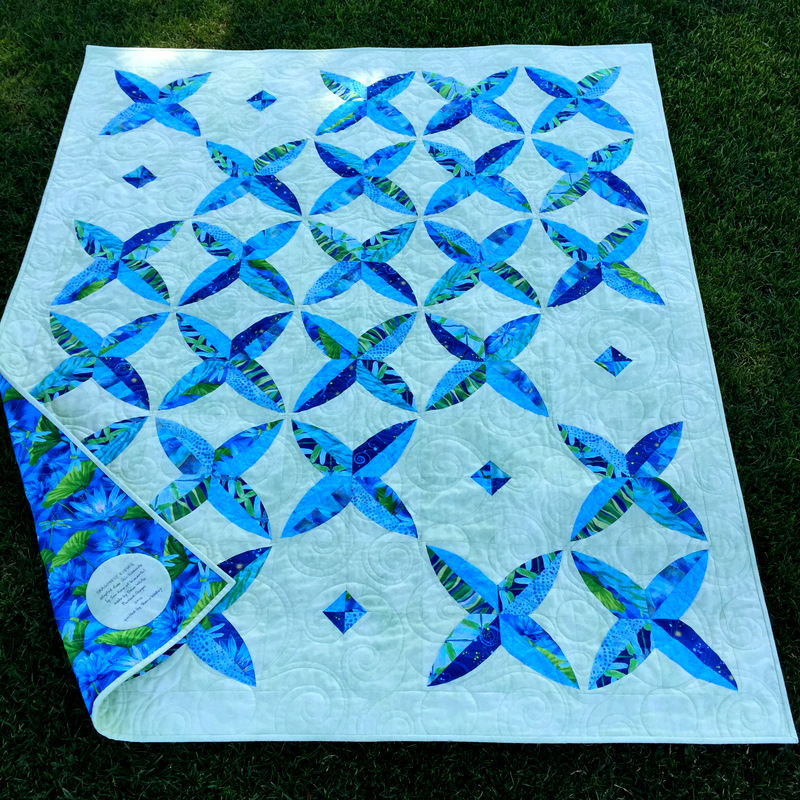 Dragonfly Kisses measures 50″ x 59″, a good size for a throw. The design is a variation of Chic Diamonds by Sew Kind of Wonderful. I believe this is the seventh or eighth quilt I have made using the Quick Curve Ruler, also made by SKW.
Here's a close-up of the label, made with my favorite method using a compact disc for a pattern: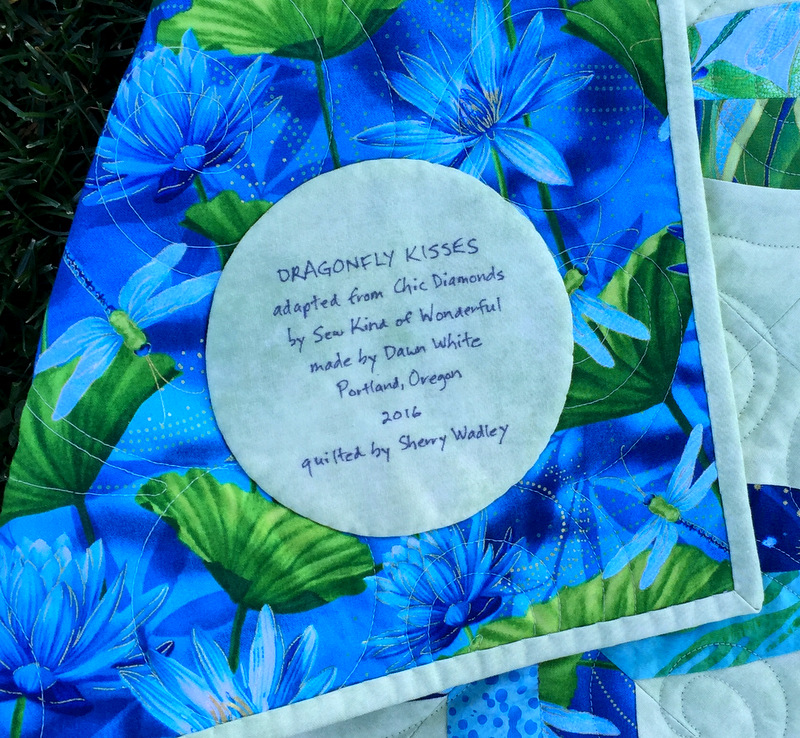 See that dragonfly just to the left of the label? There's one in the lower right corner, too. That fabric is one of six I used from the "Dance of the Dragonfly" fabric line, due in quilt shops this month. The fabric line was designed by Maria Kalinowski for Kanvas Studio in association with Benartex. (Something tells me I need more of this fabric, which comes in an equally beautiful plum/olive green colorway.)
Linking up with Kelly of My Quilt Infatuation on Needle and Thread Thursday.