The Dear Husband and I got back yesterday from a three-day trip to Seattle, occasioned by the Detroit Tigers coming to town to play the Seattle Mariners in a three-game stand. The DH, a Michigander by birth, roots for the Tigers. I root for the Mariners, but both of us appreciate a good play in baseball, regardless of which side makes it.
We boarded Amtrak in Portland Monday morning for the relaxing 3½-hour train ride to Seattle's King Street Station. It's been three years since the grand waiting room in King Street Station was restored to its original 1906 glory but I never tire of taking in the view: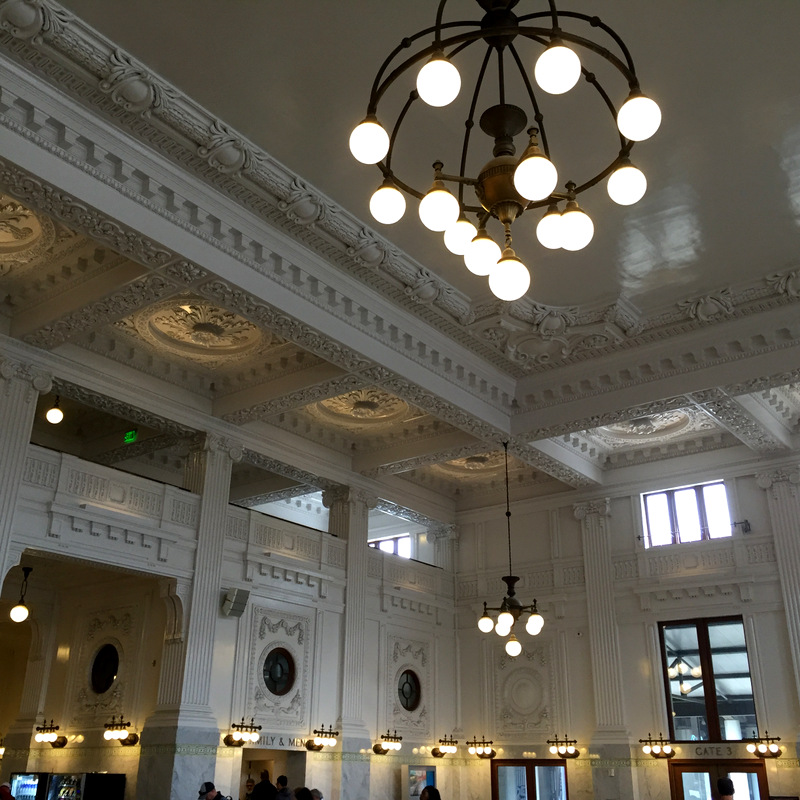 Here's a close-up of the ornamental plaster ceiling . . .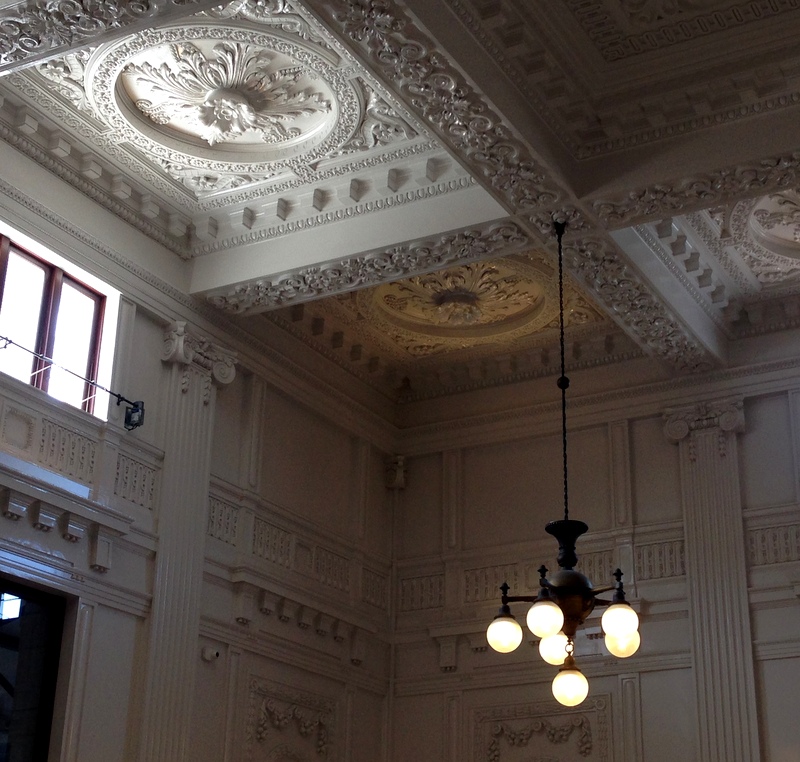 . . . and the fluted Corinthian columns: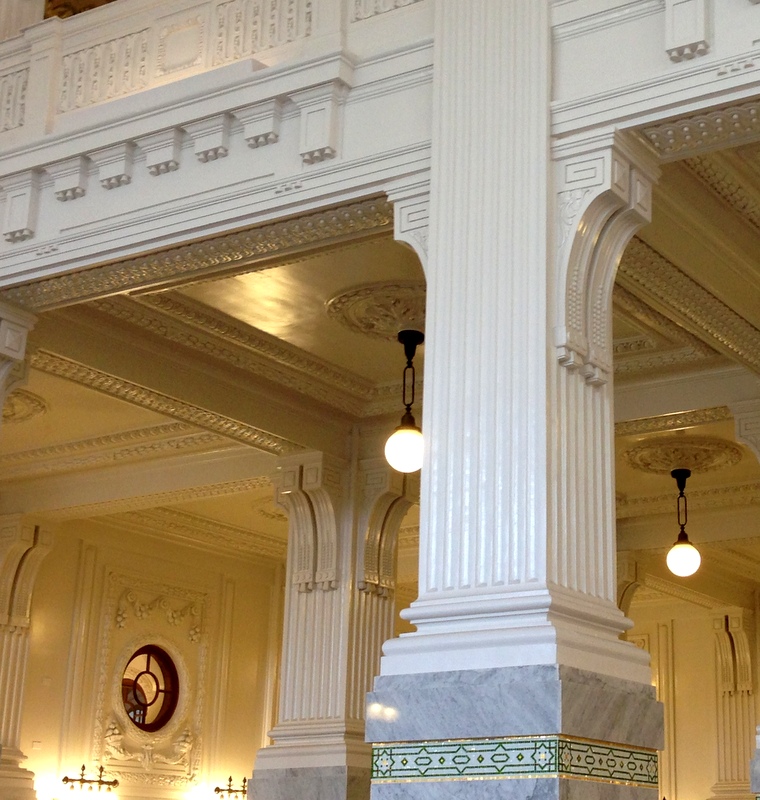 Did you happen to notice the glass mosaic tiles on the column in the picture above? That design on the edge of the column would make a striking quilt block, don't you think?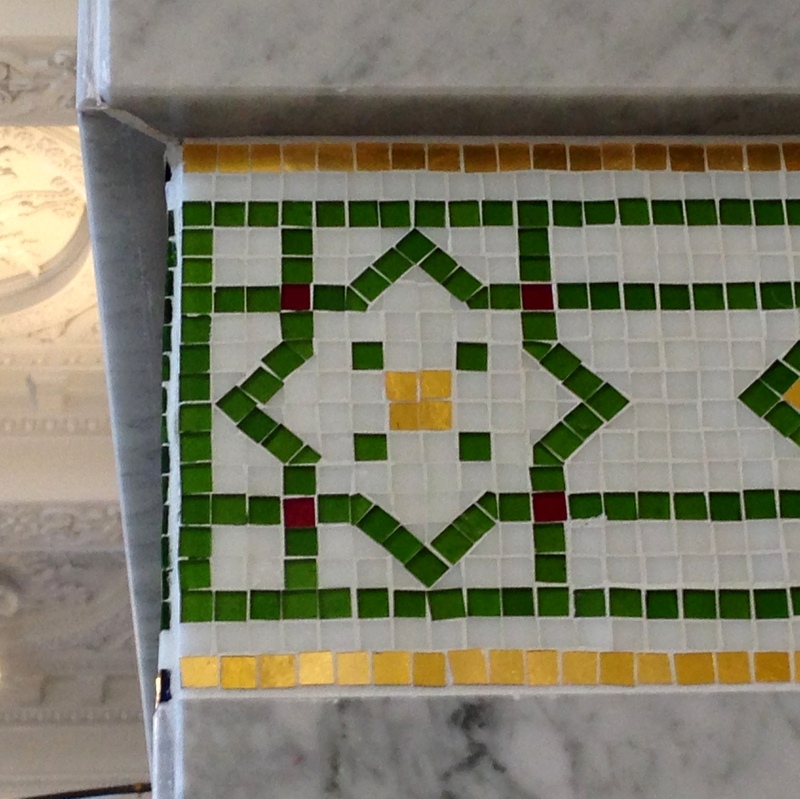 If the design shows up on a quilt of mine, you'll know where I got the inspiration.
More quilt inspiration can be found at Union Station, right next door to King Street Station. Originally a train station, the building was restored about 15 years ago after sitting empty for three decades. It's now the headquarters of Sound Transit, providing express bus, commuter rail, and light rail service in the region, but the grand hall can be rented out for weddings and other events: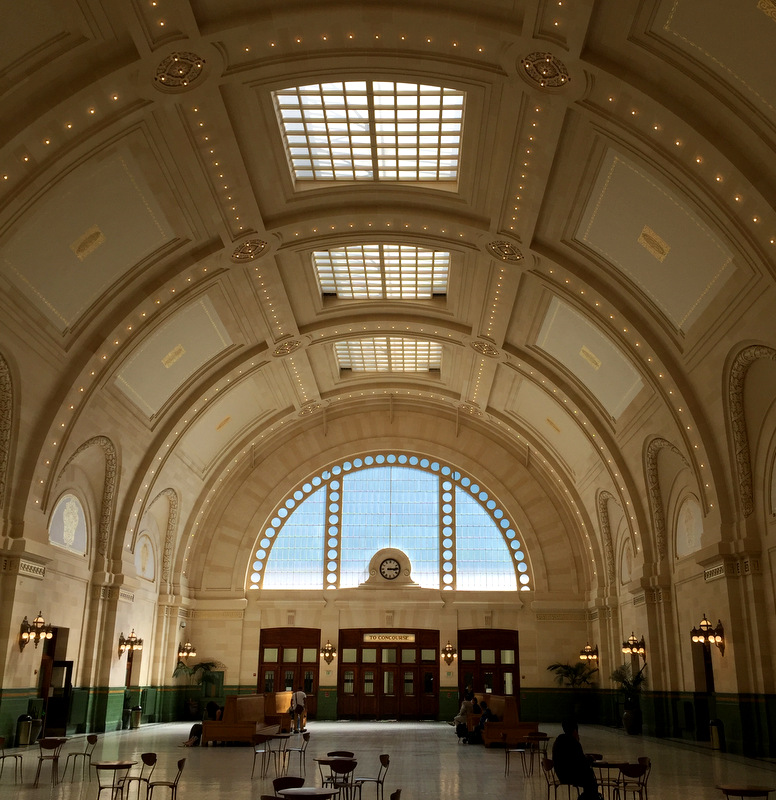 What about that quilty inspiration? Look no farther than your feet: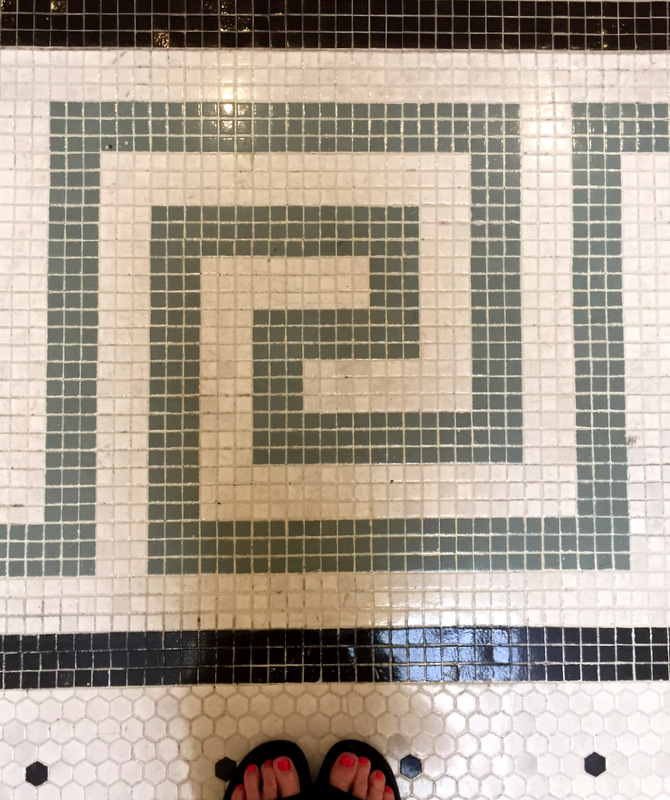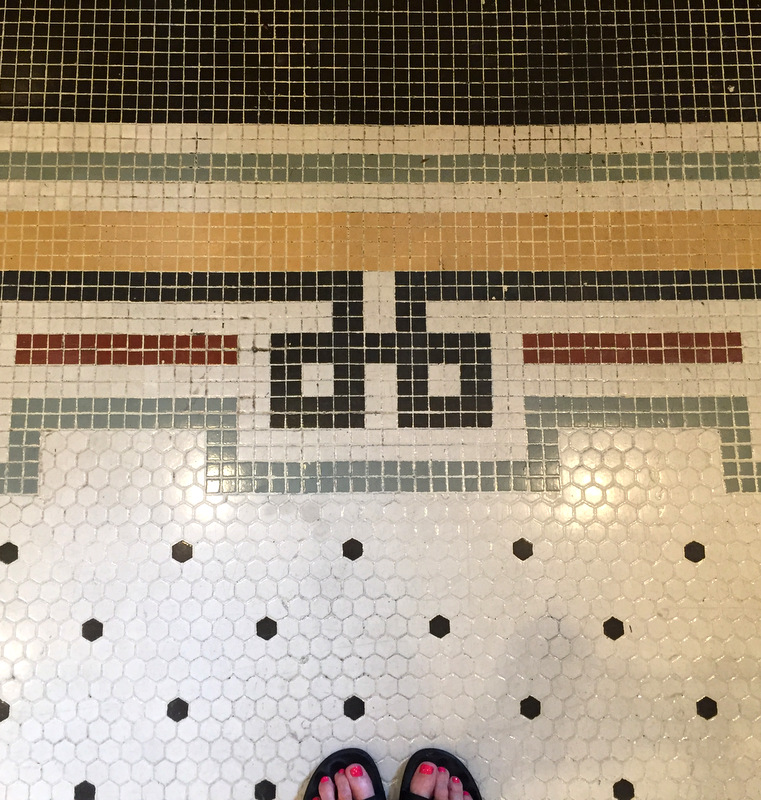 On Tuesday we visited my best friend from college, who served us an elegant lunch in her gracious home. We were in a suburb of Seattle but I felt like we had stepped into a bistro in Provence: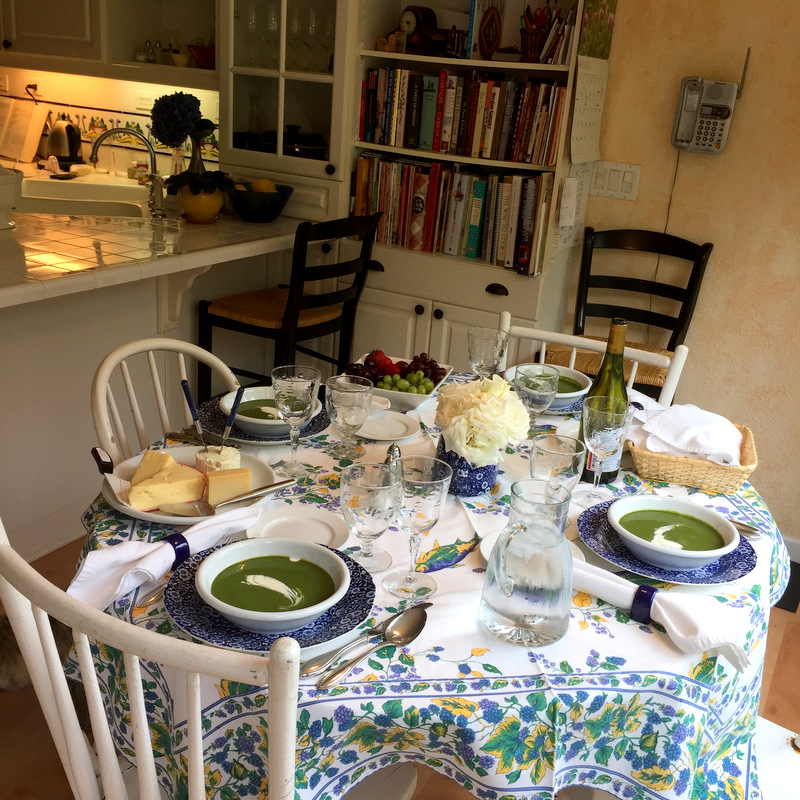 Here's a look from the other side of the room: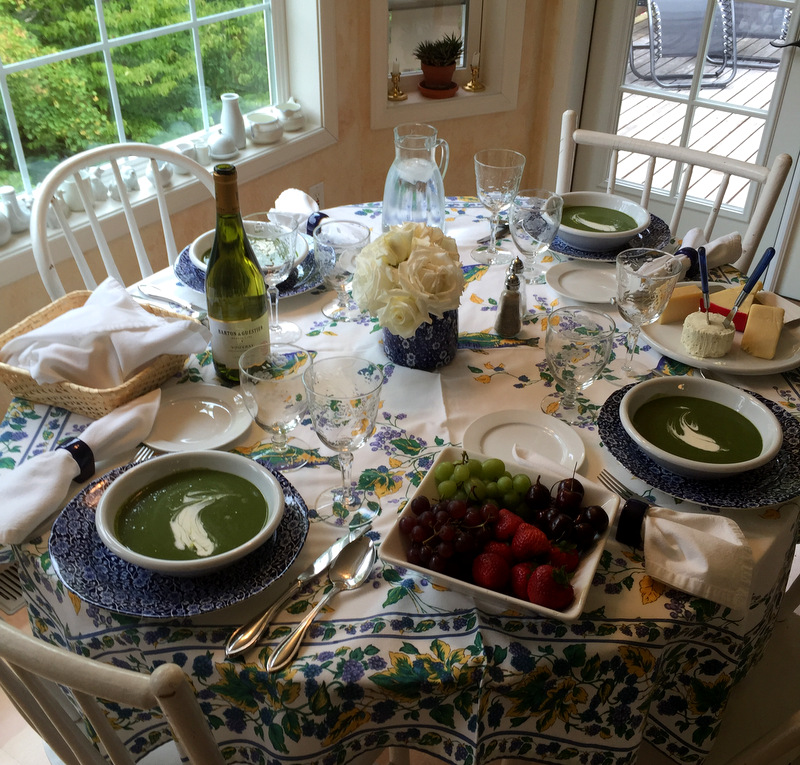 Isn't that a beautifully set table? Sandy served an elegant cold spinach soup made from a Julia Child recipe. We sipped wine (Vouvray) and water from vintage glasses, which of course made them taste that much better. The roses on the table are from Sandy's gorgeous garden.
No trip to Seattle would be complete without a stroll through Pike Place Market, so the DH and I did that on our last full day: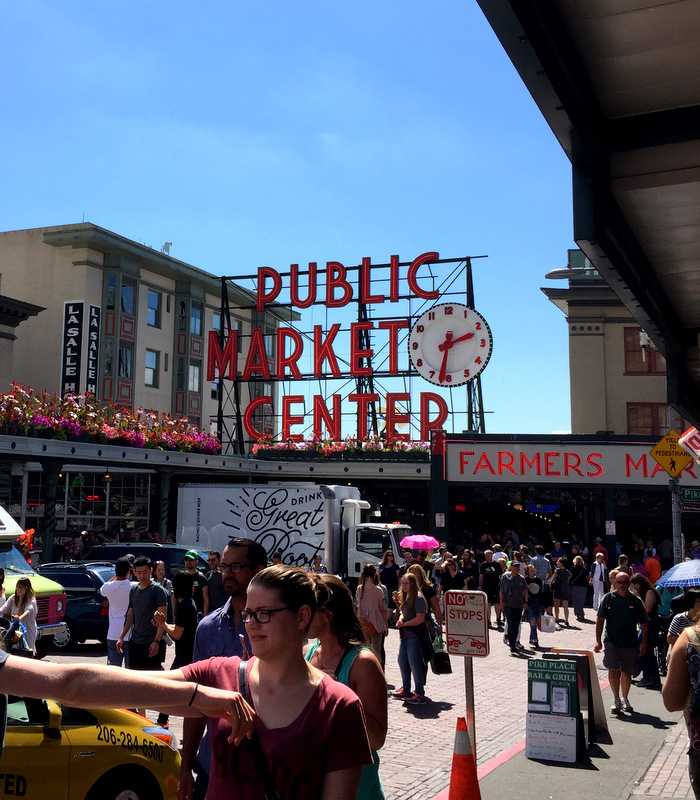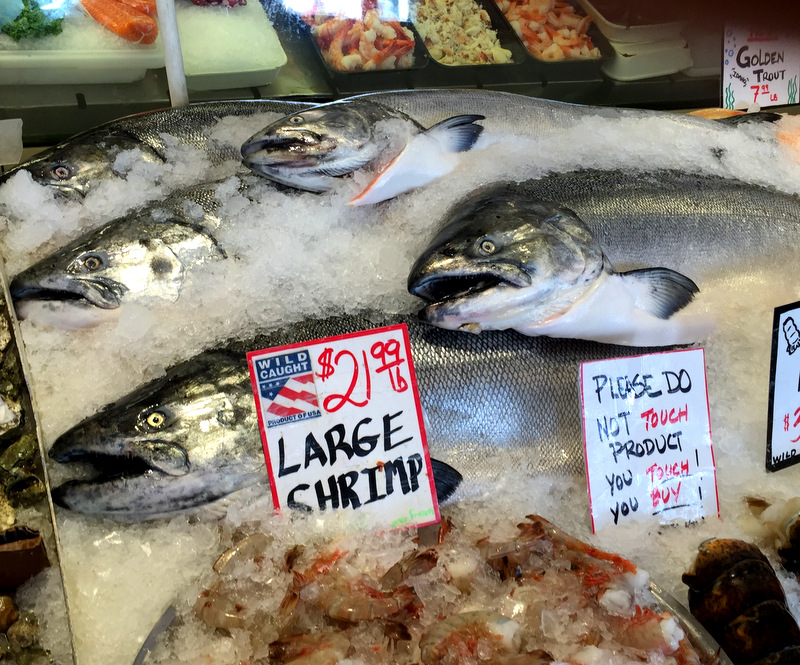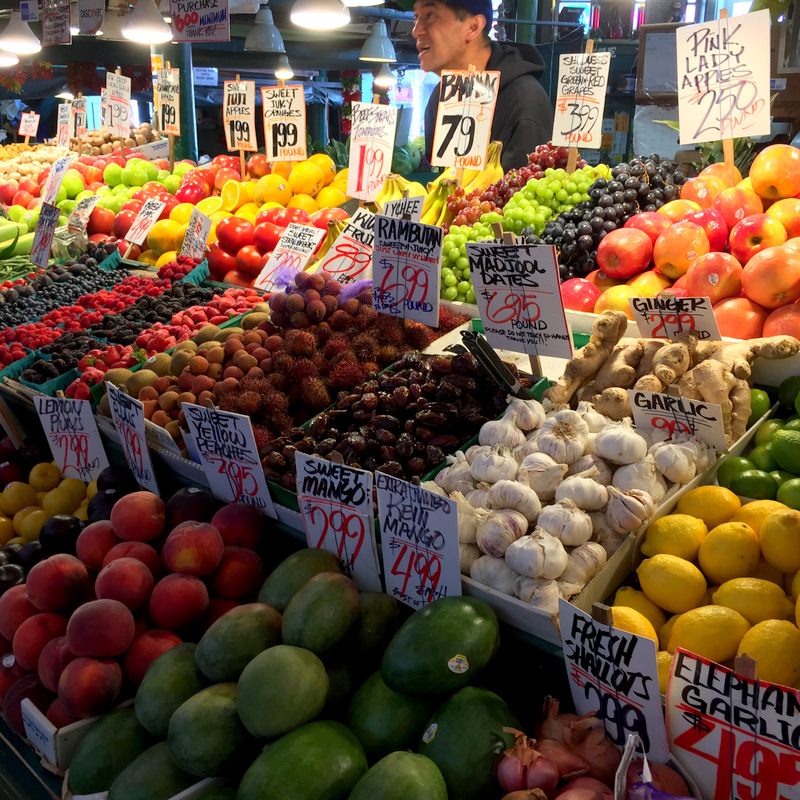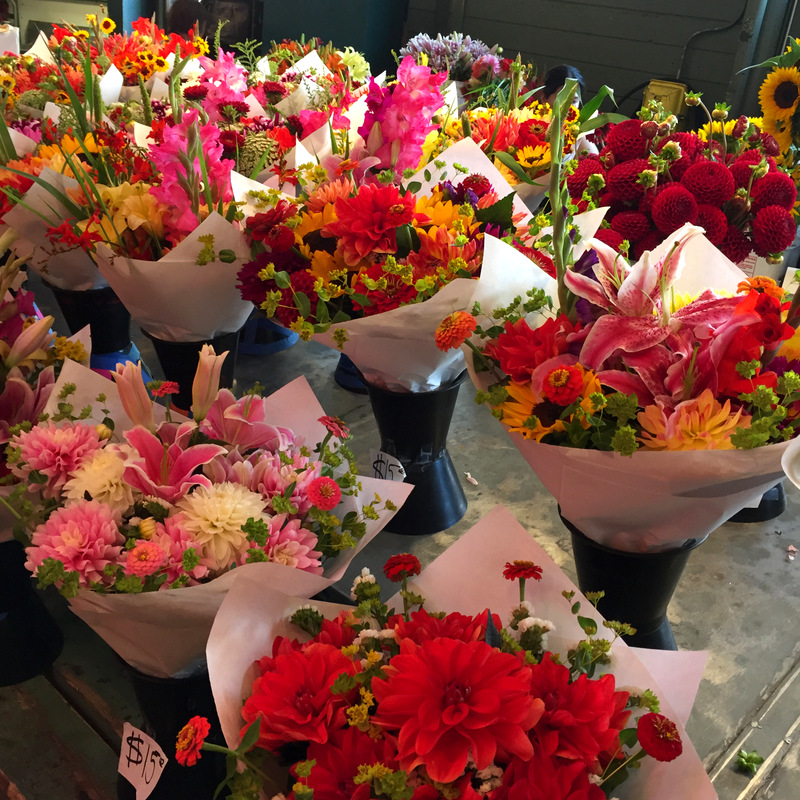 I always make it a point to visit Undercover Quilts, which recently moved to a new location at the north end of Pike Place Market: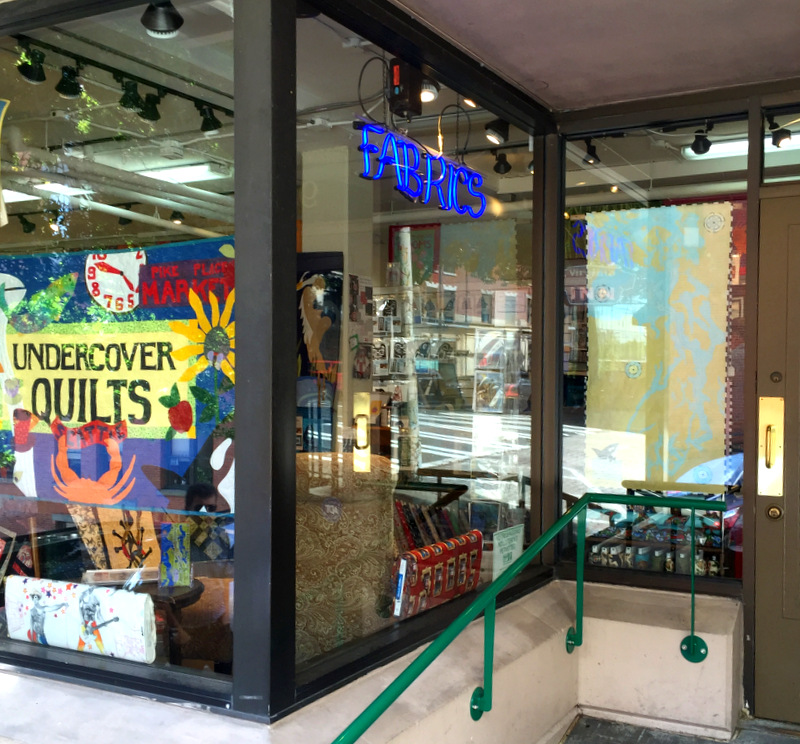 Did I support my local quilt shop? Why, yes, I did.
A few blocks away I stopped in at AllSaints, a clothing store on Fifth Avenue — not to shop for clothes but to admire the décor. Over 500 vintage sewing machines line the exterior windows and interior walls of this store: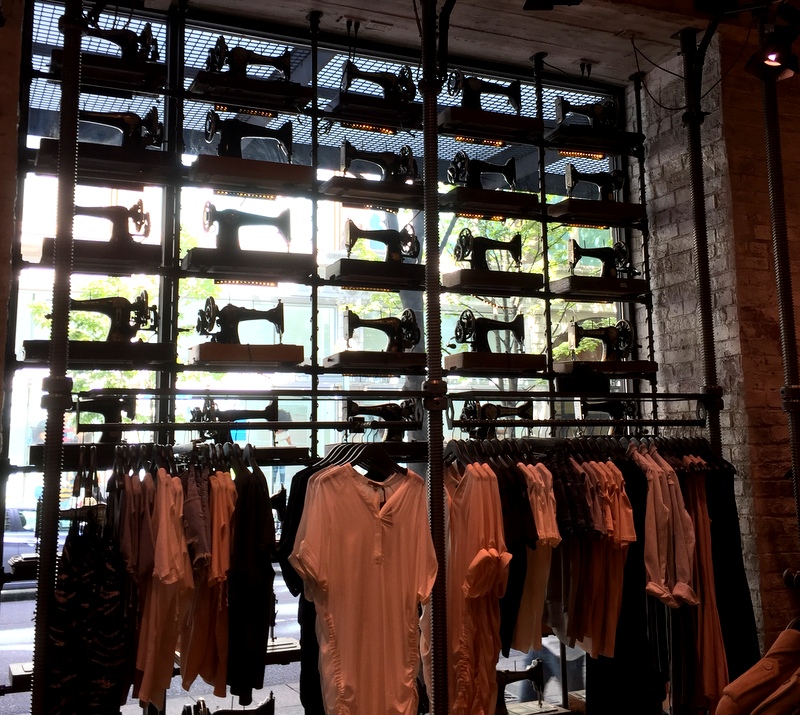 I was in my element!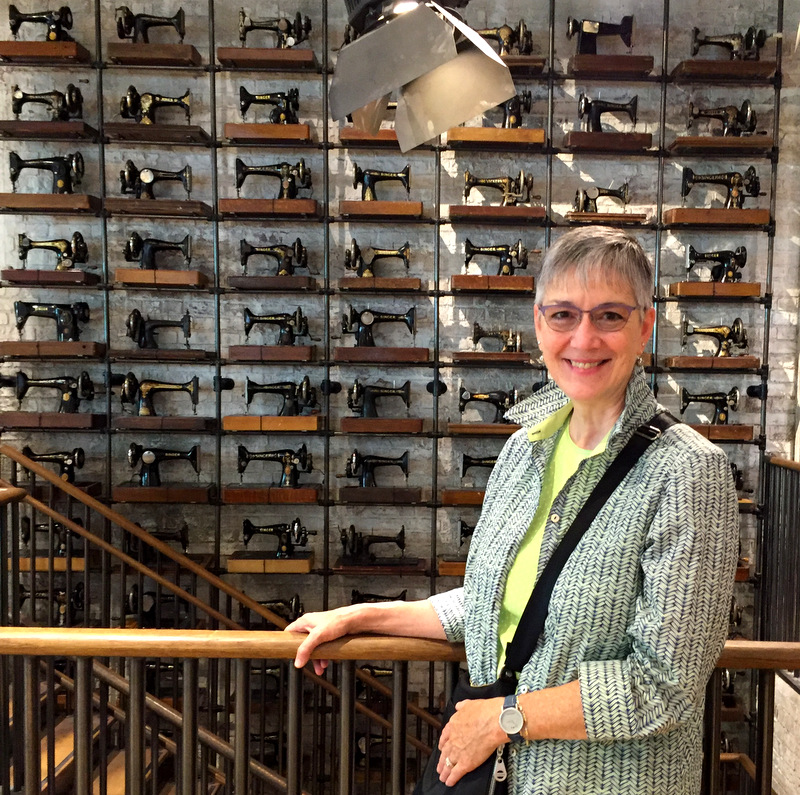 Mindful that our sojourn to Seattle was for baseball, I took this picture of Safeco Field from our hotel room, directly across the street from the stadium: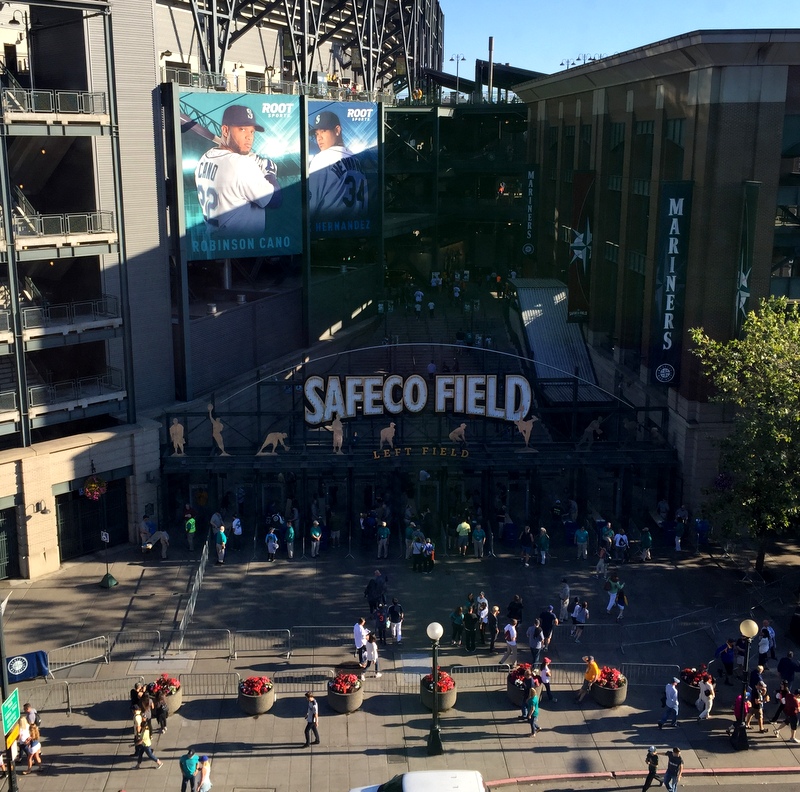 On Thursday morning, we were homeward bound on Amtrak. It was a terrific little getaway, and we'll do it again next year when the Tigers come back to Seattle to play baseball. Oh, by the way, the Mariners won all three games.
A couple of days before leaving for Seattle, I went over to the Oregon coast with my quilt group, the Quisters, to see the 26th annual Quilts by the Sea show presented by the Oregon Coastal Quilt Guild. In my next post I'll show you some of my favorite quilts from that show.