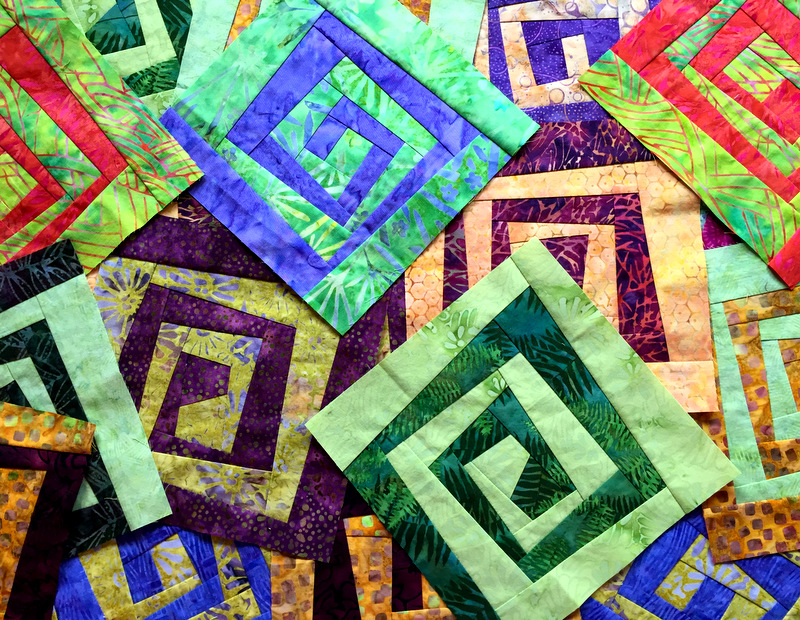 Isn't that a pretty jumble of batiks? I'm almost half done with the wonky Greek key blocks for my Rewind quilt, the one designed by Karla Alexander that I started in a class with her last month in Sisters, Oregon as part of Quilter's Affair 2016.
I need 48 blocks to make the design pictured here: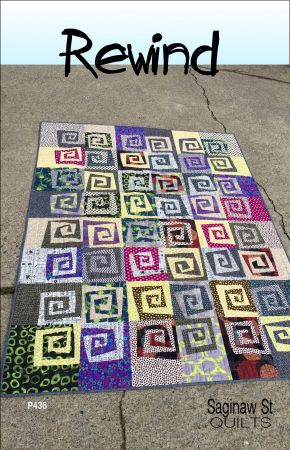 I'm working in sets of four, stacking my squares and drawing my cutting lines freehand the way Karla showed us in class. Here are my two most recent sets: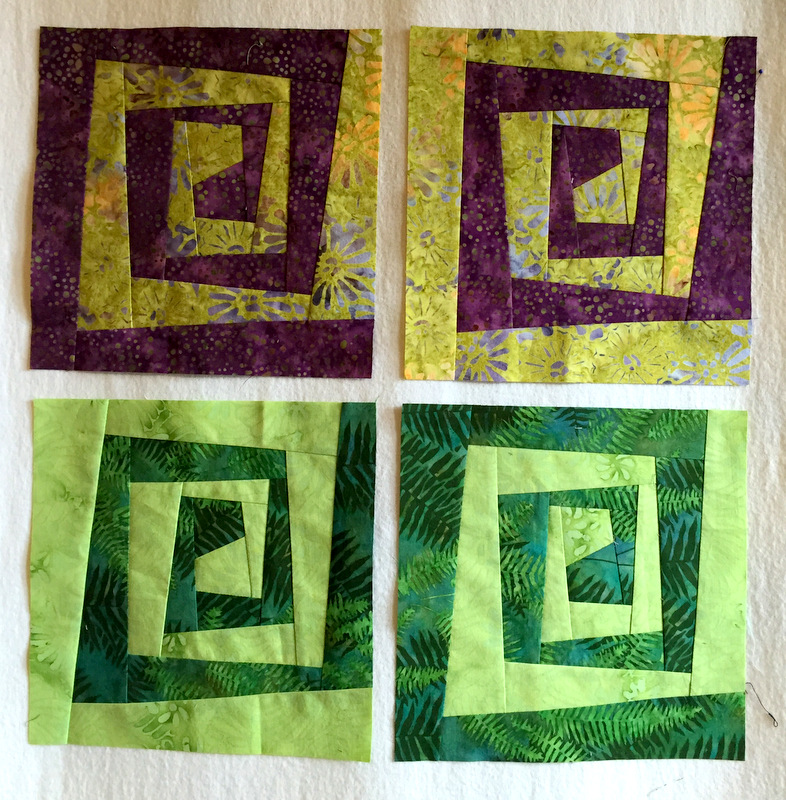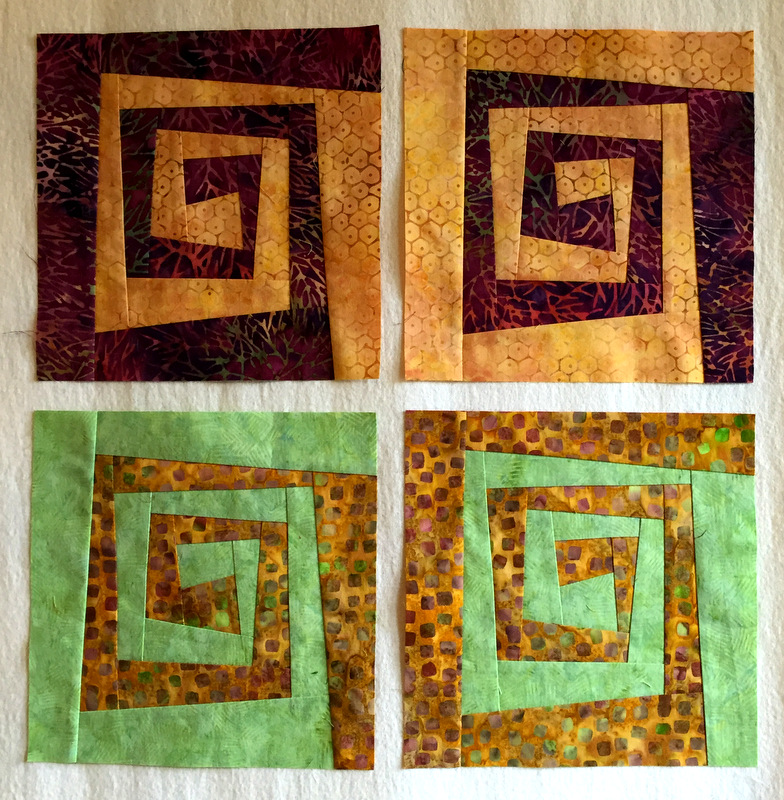 In the pair of green/gold blocks directly above, take a look at the gold print, which reminds me of spots on a giraffe. Do you see how the giraffe fabric is the dark in those blocks and the green is the light? I used that same giraffe print in one of my early pairs, and in those blocks it was the lighter of the two: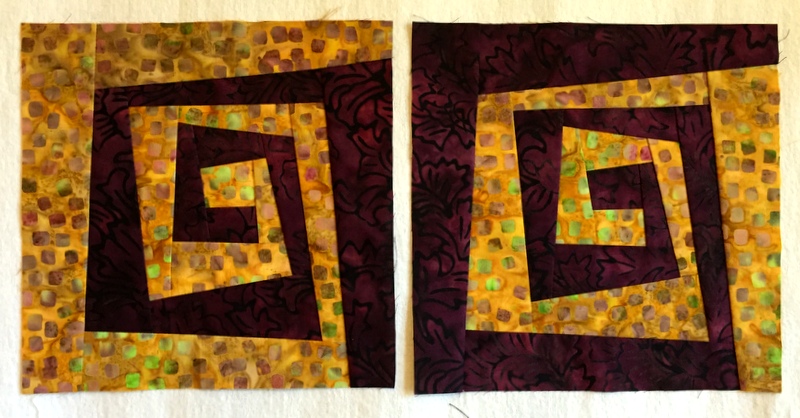 Here are the two sets of blocks together, with the giraffe print reading dark/light in the top row and light/dark in the second row: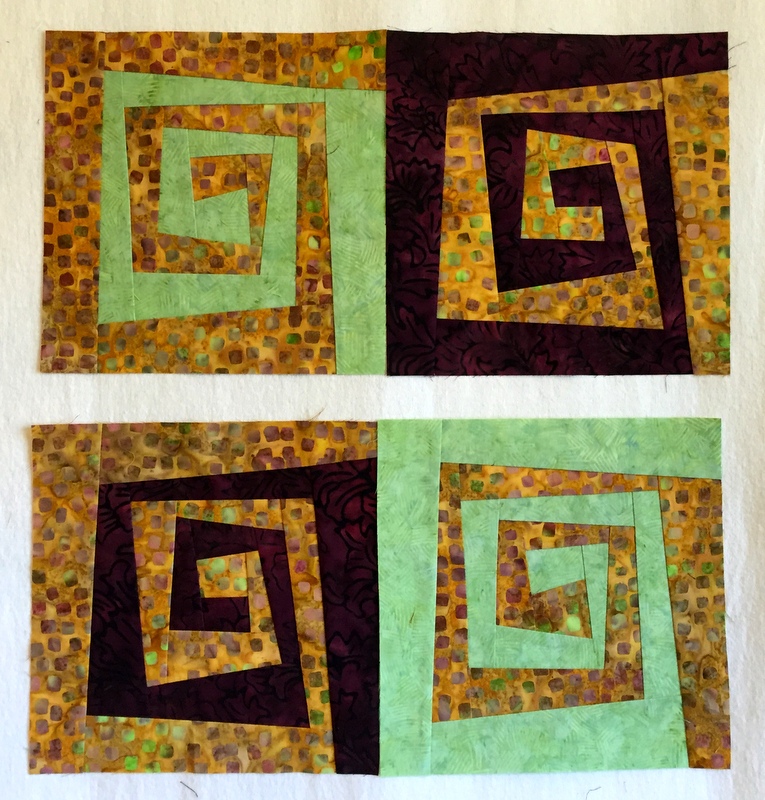 My quilt is going to be called Where It's @.  I'll bet you can figure out why.