The "someone special" is my stepmother Shirley, aka the Irish Princess. That's what my dad calls her. They've been married well over 50 years, and I think she has earned the title.
Shirley asked me to make a quilted case for her new iPad Pro. She got the 9.7″-inch size, the smaller of two sizes the iPad Pro comes in. When I asked about fabric colors for the case, she simply asked for "something with green."
"No problem!" said I, knowing I have more greens in my stash than any other color. I picked a brightly colored leaf print on a black background and then chose four other prints containing green for the lining, pockets, and binding.
Here's a look at Shirley's iPad Pro cover along with a mock tablet measuring 6⅝" x 9½" that I cut from a piece of foam core similar in thickness to the real thing: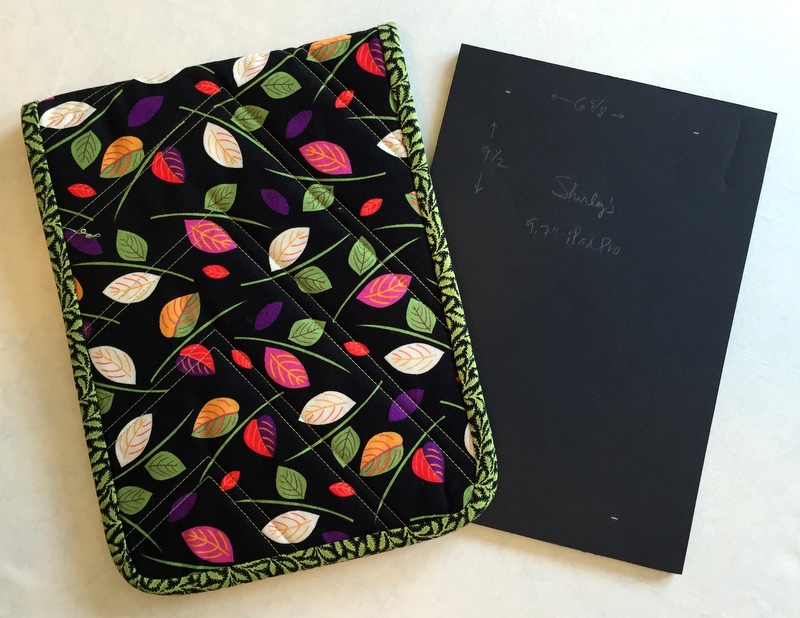 When folded, as in the photo above, the cover measures 8″ x 10½".
Here's what the cover looks like on the inside: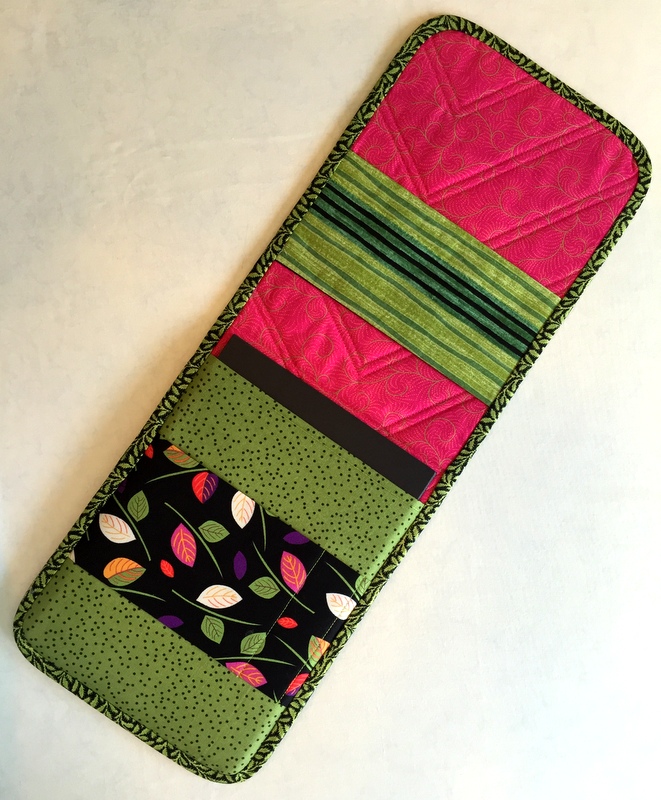 The striped pocket on the upper inside holds the charger cord; the lower pocket in the leaf print is divided. The wide side is for earphones, the narrow one for a stylus or pen.
Now for the back of the cover: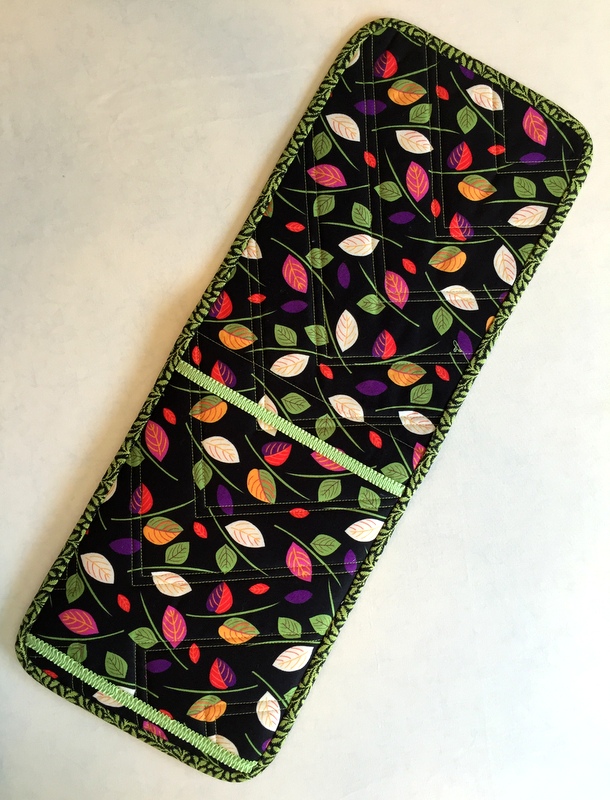 See those two green elastic strips? They come around to the front to hold the case together when it needs to be closed, say for travel: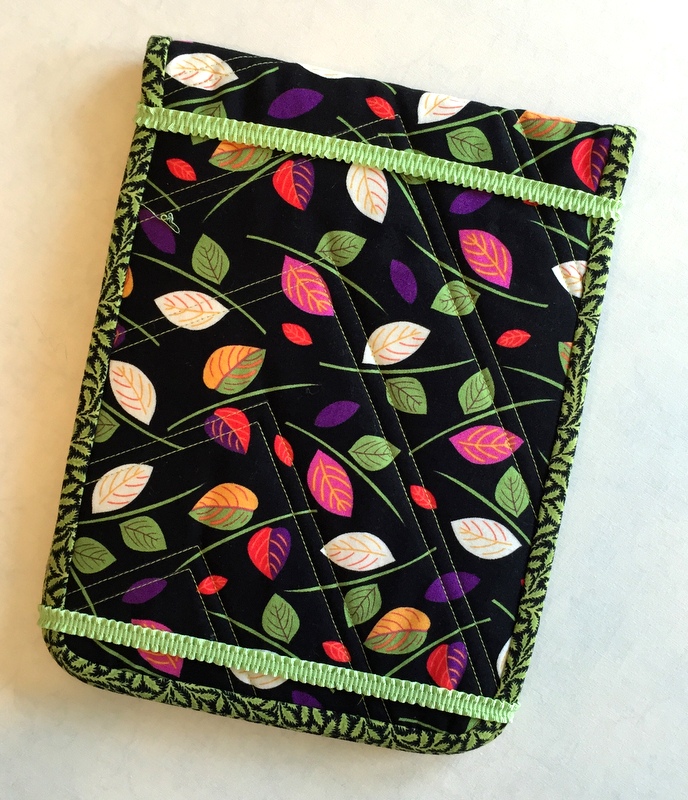 In their original position the elastic strips help hold the iPad Pro in place if Shirley wants to lay it on a flat surface to use it. The back of the cover is fortified with Peltex, a very stiff interfacing.
Shirley's iPad Pro cover is modeled on one I made in 2013 for my iPad Mini. I made a few other versions, pictured here, for family and friends: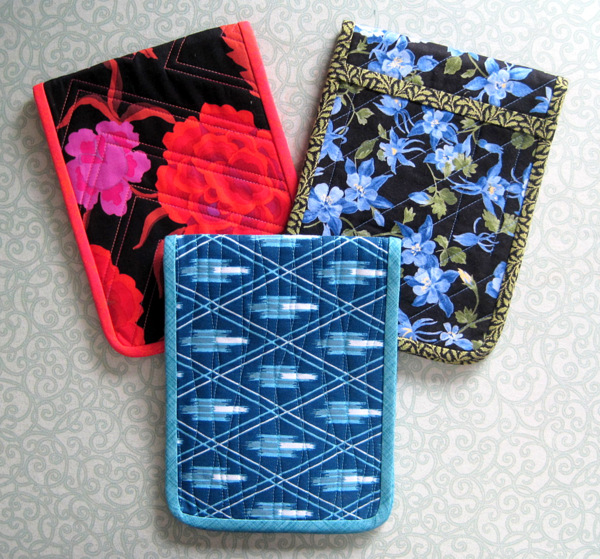 All I needed to do to make this one for Shirley was to change the dimensions.