I'm not going to start a new quilt until I've finished at least two other tops. But if I were, it might be this one: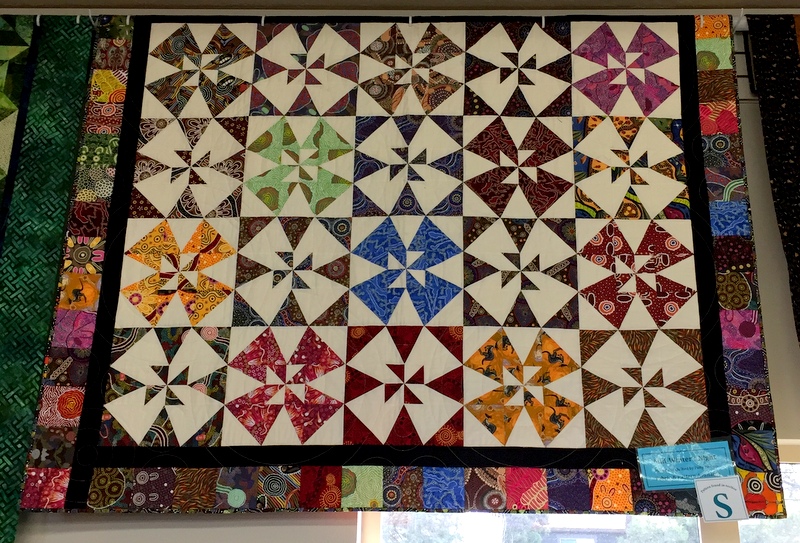 Isn't it a beauty? I saw this quilt on display last week at BJ's Quilt Basket in Bend, Oregon, where I spent a few days visiting my dad.
At first glance, the basic block in this quilt looks like the classic Winding Ways, with the addition of a pinwheel in the center. As I understand it, the Winding Ways block is made with curved seams, yet all the seams in this quilt are straight. What you see is the illusion of curves. I love that!
I bought the pattern on the spot: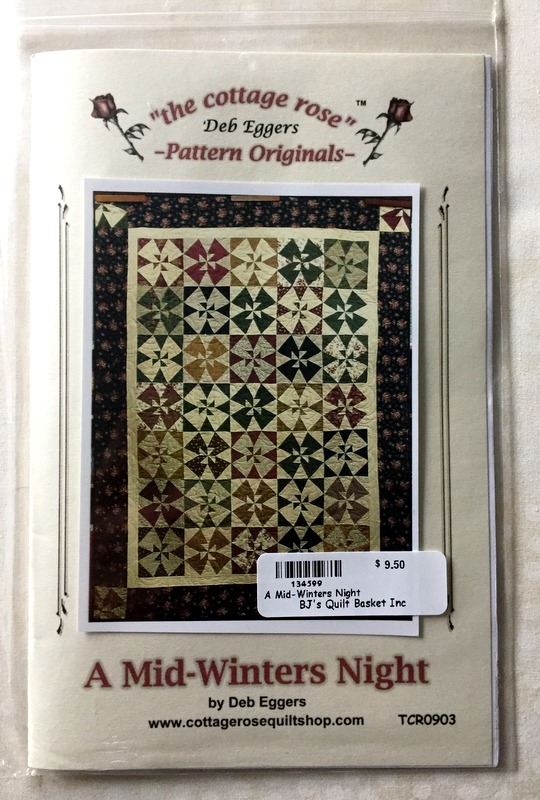 I'm drawn to this design because it can look traditional or contemporary, depending on the fabrics used. The quilt on the pattern cover looks very traditional while the one in the quilt shop has a contemporary vibe thanks to the Australian aboriginal fabrics used.
I could see making two versions of A Mid-Winters Night. But not just yet. I'm not starting a new quilt. I'm not, I'm not, I'm not!