How do you like my new sewing tool caddy? I'm indulging in a little sewing for myself while visiting my sister over Thanksgiving. This one was made from the pattern Travel Case by p3designs.com.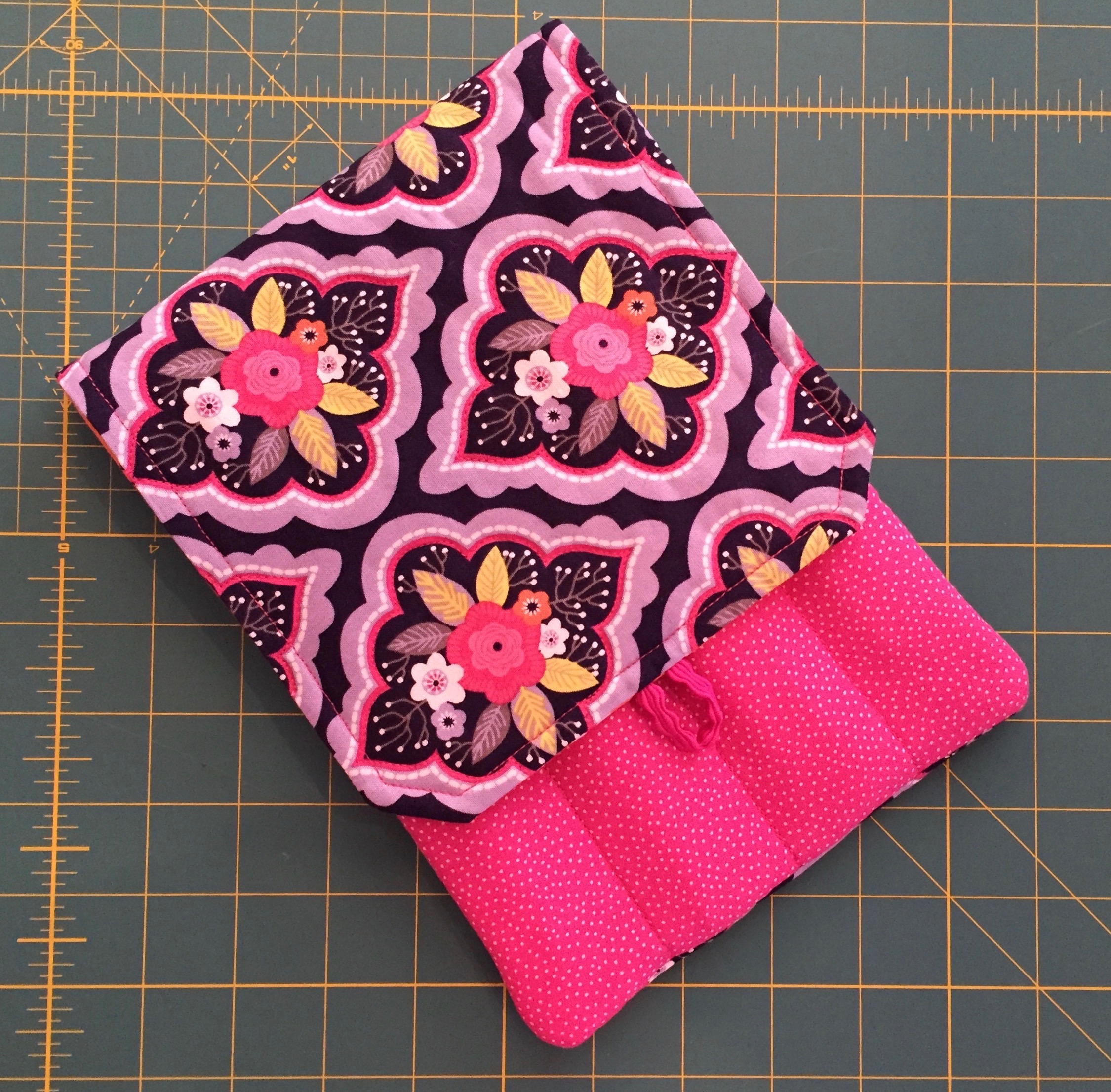 I need to find a fabulous button to go on the front. The loop was made from an elastic band made for a ponytail.
I stitched inside the pink lines of the medallions to give the cover flap a bit of texture:
The pattern calls for three pockets but I added a fourth one so my caddy would hold more tools: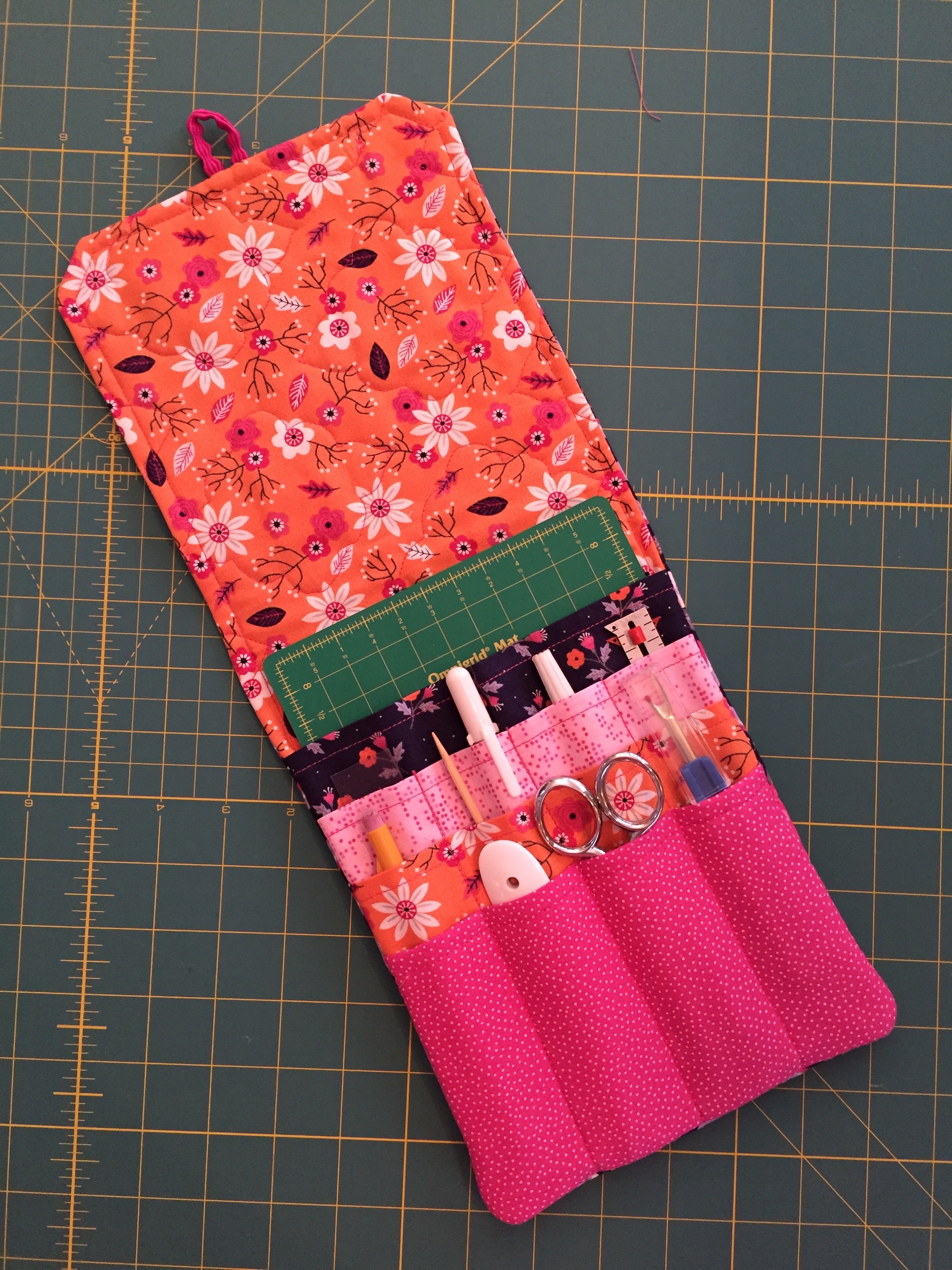 These tools stay at my sister's home because I do plenty of sewing while I am here on extended visits. I'll take the caddy home empty and fill it up with tools from my sewing room.
The DH and I are here for a few more days, during which time I hope to get a bit more sewing in. Not now, though. Now it's time for the best part of Thanksgiving: leftovers!