Do you have any idea what this is?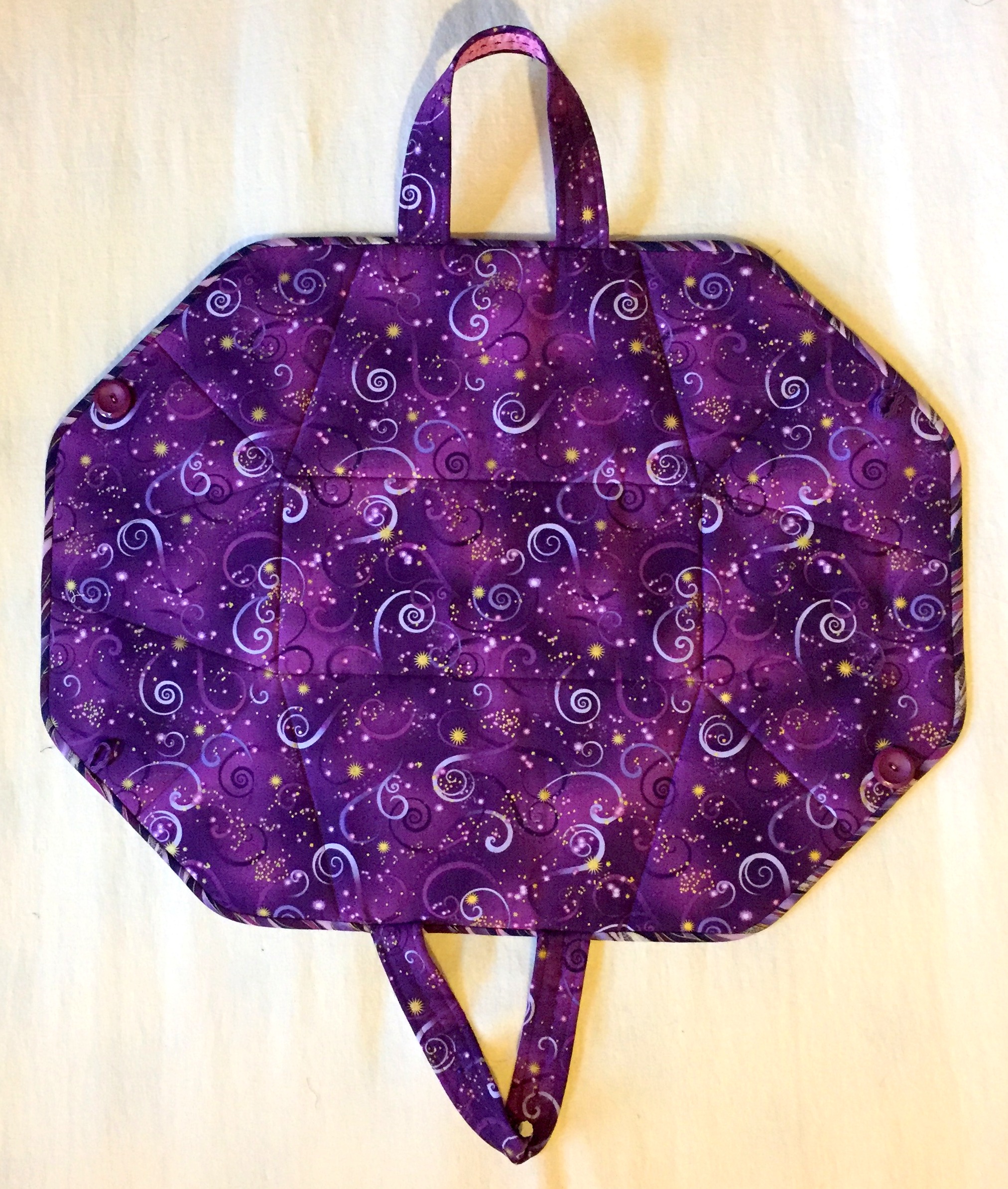 I'll give you a hint. It measures about 19″ x 25″ and folds into a three dimensional object that is both functional and pretty.
Once I show you the other side, you'll have a better idea: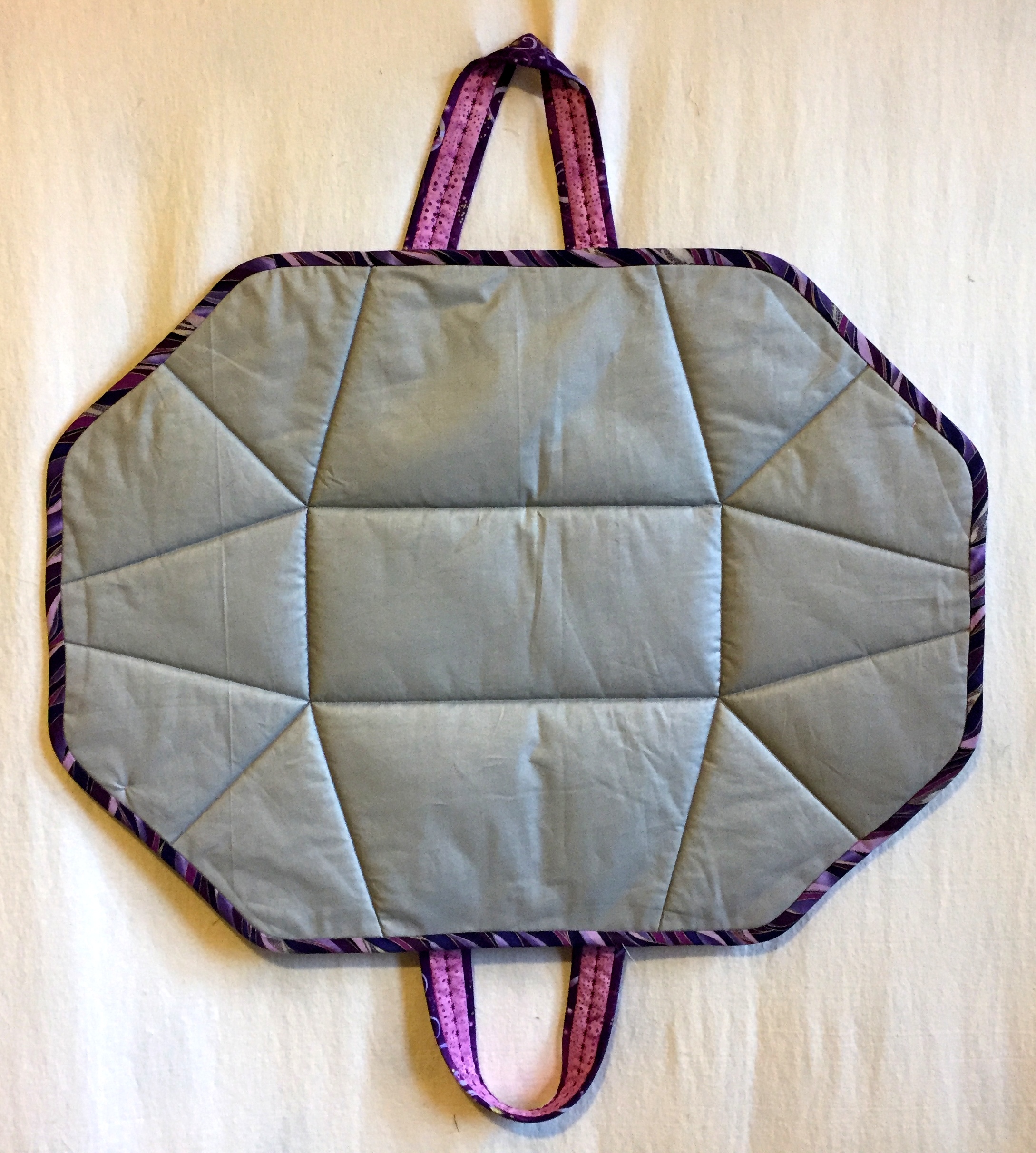 That gray fabric is a treated heat resistant fabric commonly used on ironing board covers. Aha. So this is a portable ironing surface, right? Yes, but that's not all. Look what it becomes when folded just so: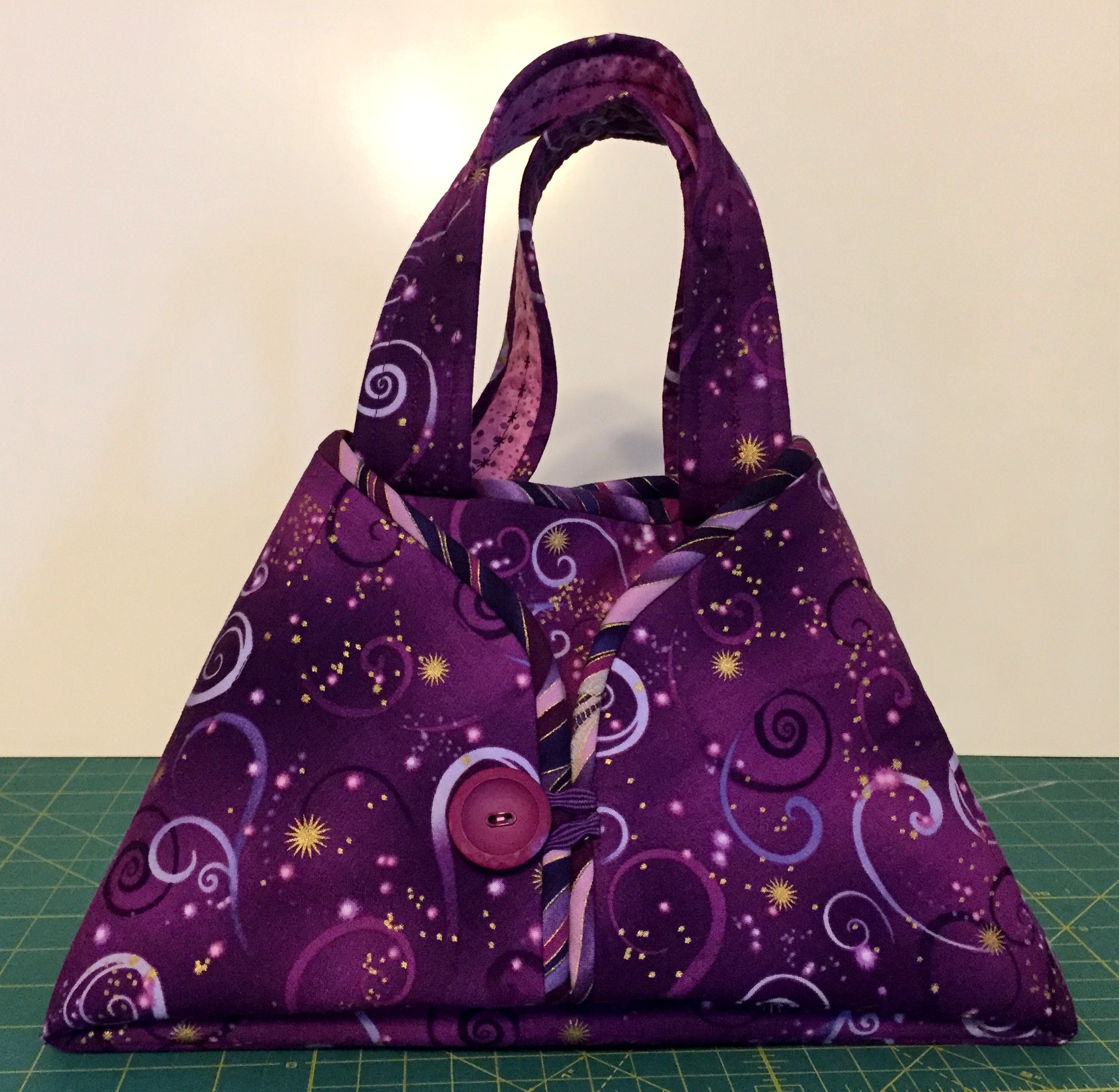 It's an iron caddy. How cute is that? Not to mention practical. It's great for transporting a still-warm iron that was used in a quilt class.
The pattern is by Sisters' Common Thread. I made one for myself three years ago with a few modifications that I wrote about here. My good friend and fellow Quister (Quilt Sister) Vickie admired mine and asked if I might make one for her birthday this year. Why yes, I might!
Since Vickie's favorite color is purple, I chose fabrics from the purple colorway of Benartex and Kanvas Studio's Dance of the Dragonfly line.
I also made a little 4″ x 4″ fabric box to go with Vickie's iron caddy: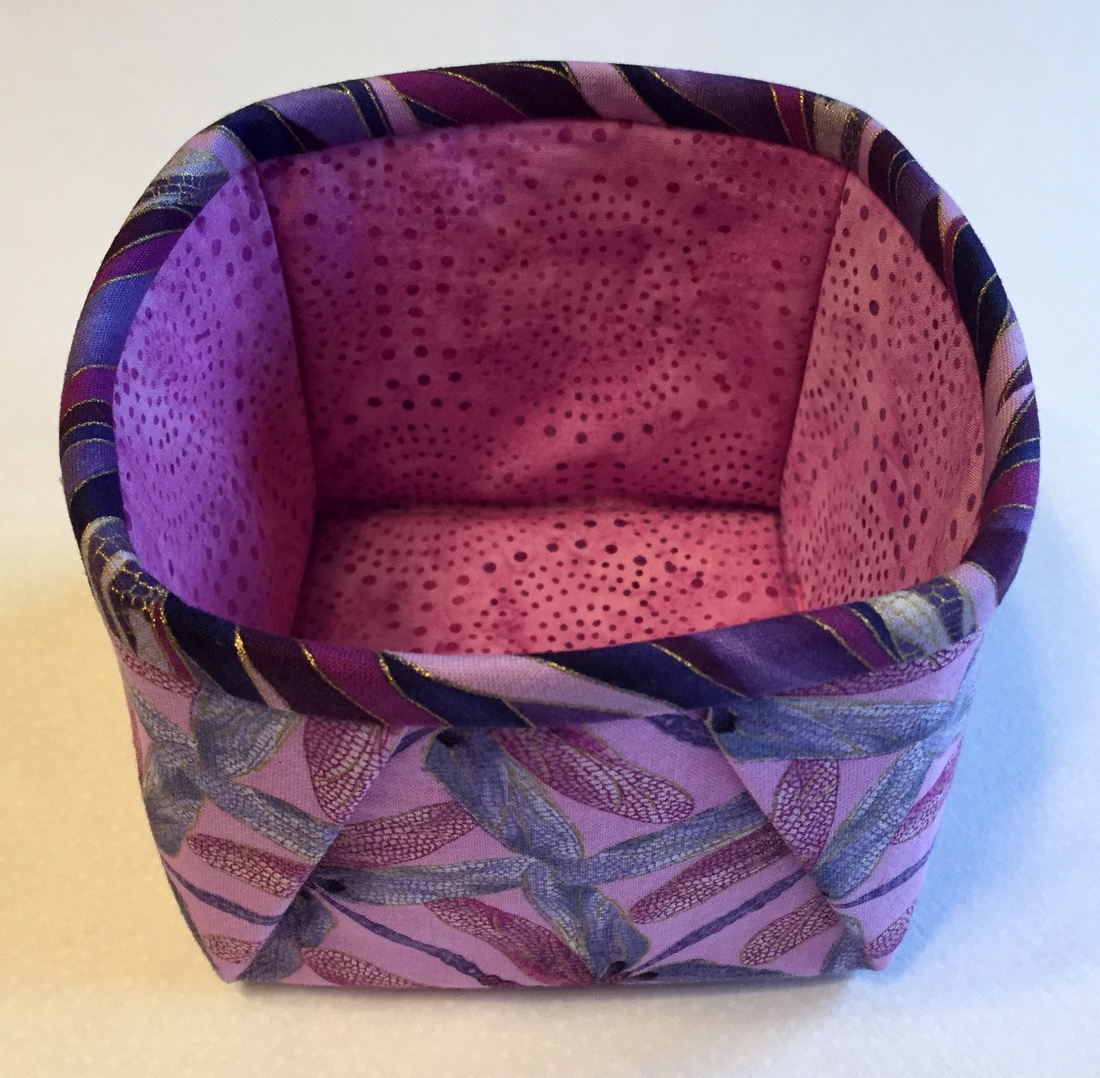 Here is the matched set: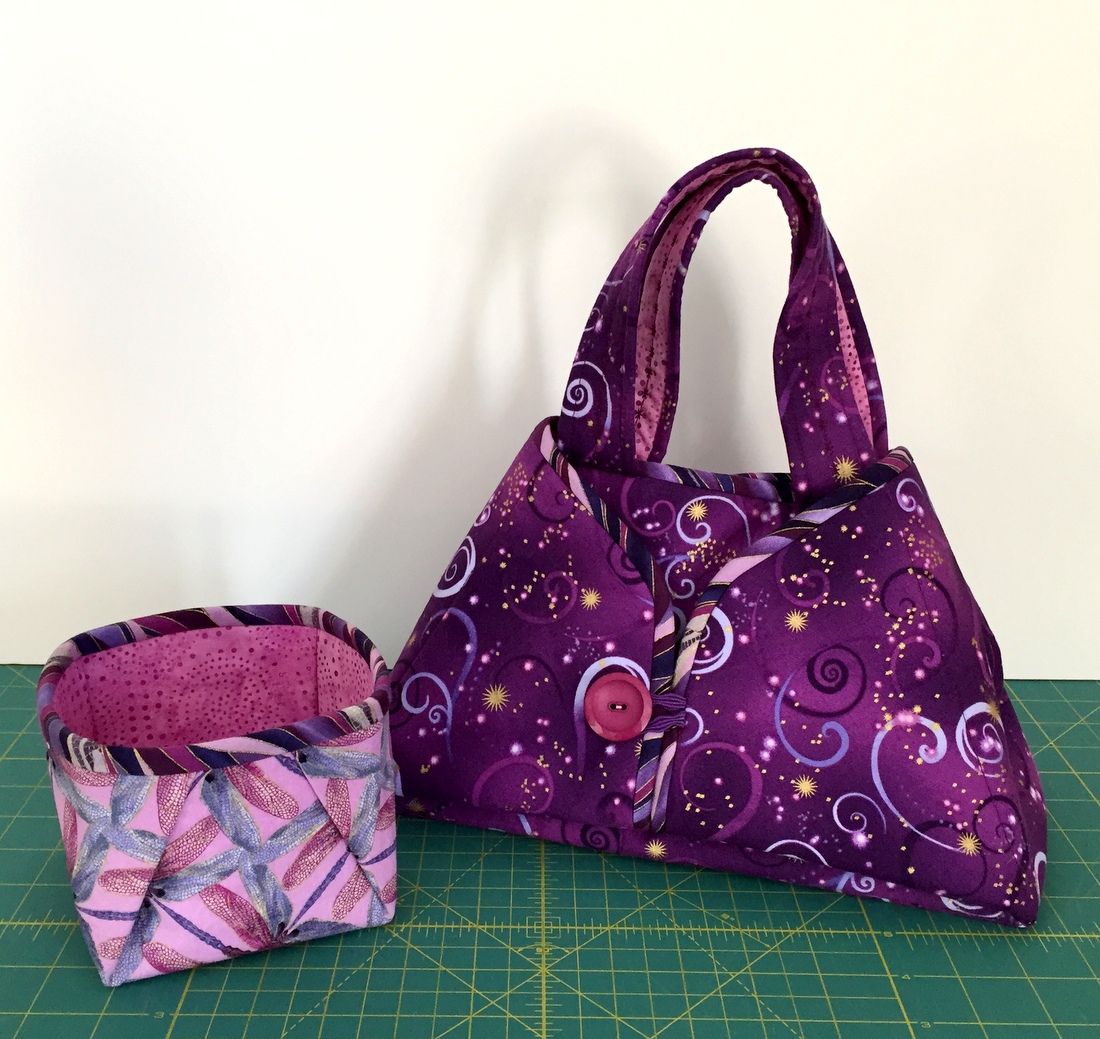 Don't they look good together?
Later this week I'm celebrating Vickie's birthday with my fellow Quisters. Sure hope she likes her present!