When I finished piecing Where It's @ last month, I looked at all the batiks used in the quilt and wondered what color I should choose for the binding. Green, orange or purple?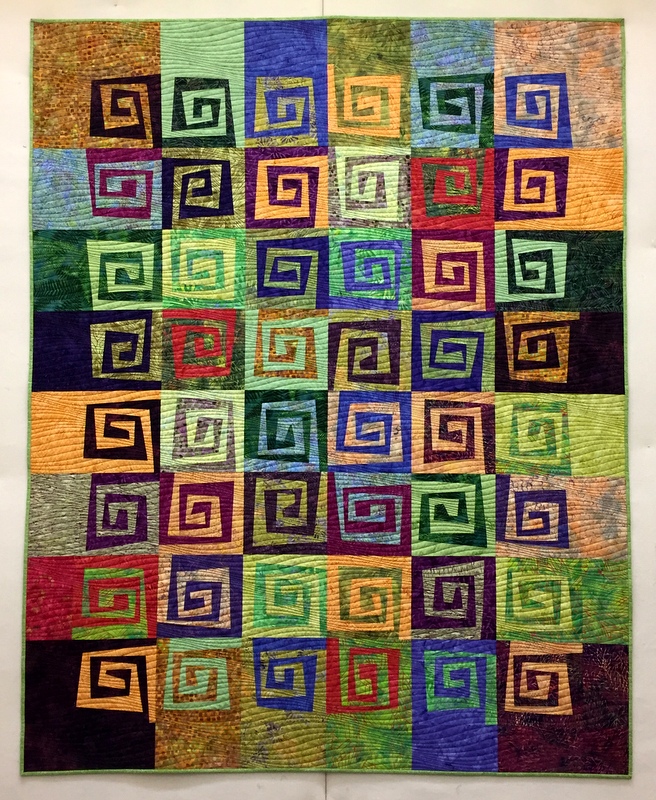 As you can see, green was the winner . . .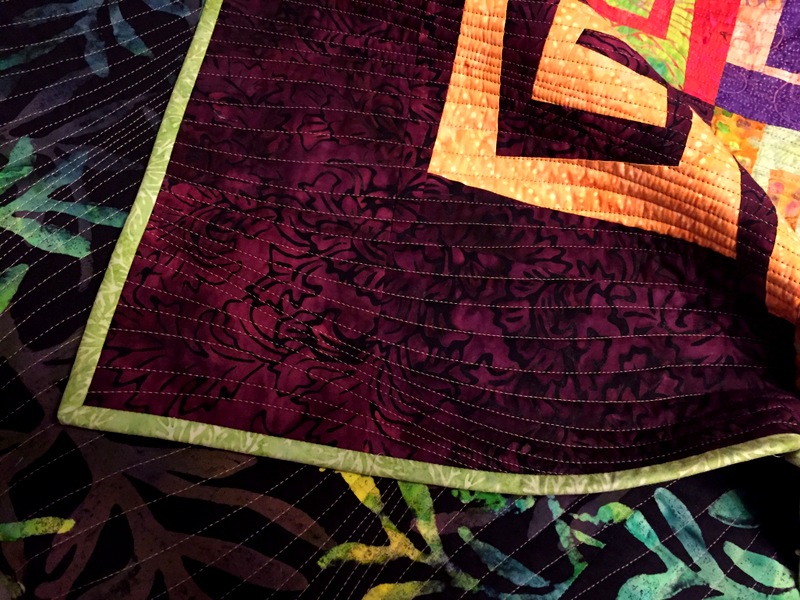 . . . and when you look at the back of the quilt, you'll see why: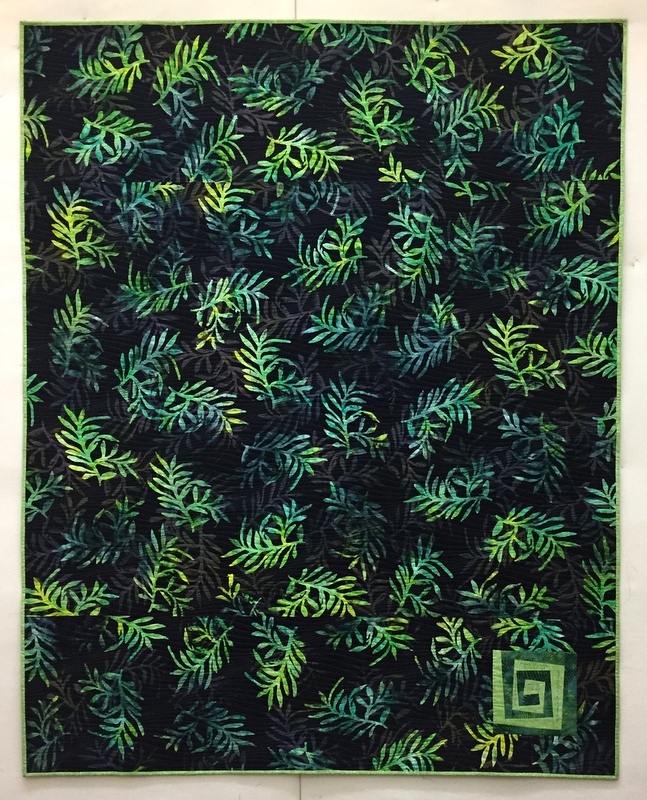 The back just had to be framed in green, right?
For a touch of whimsy I made a wonky Greek key block for the label and appliquéd it to the back: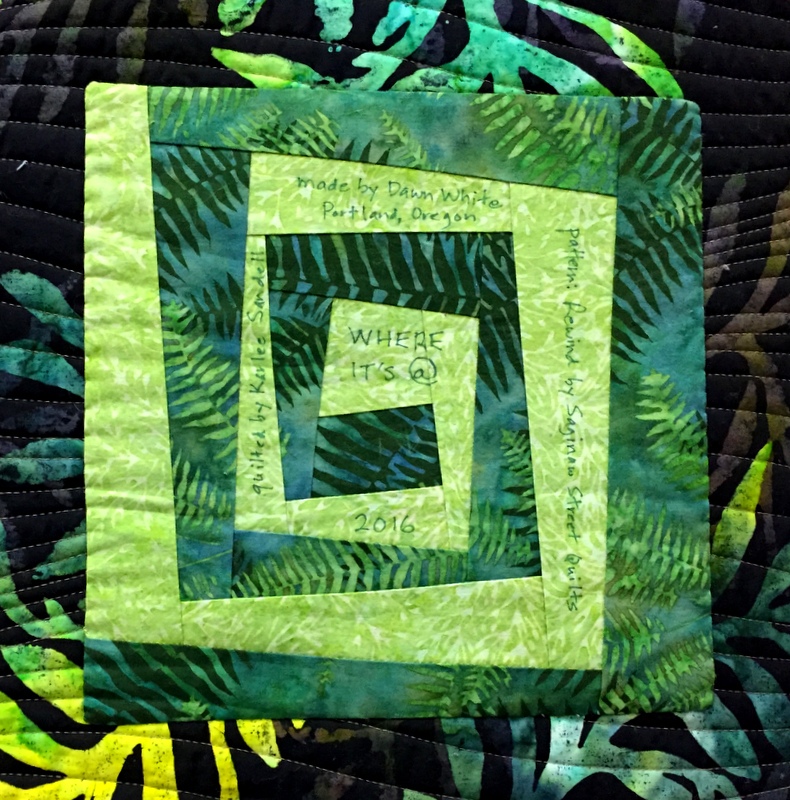 Finished size: 57″ x 72″
Pattern: Rewind by Karla Alexander of Saginaw Street Quilts
Quilted by Karlee Sandell of sewinspired2day.com
Fabrics: batiks pulled from my stash
This quilt was started in July in a class with Karla at Quilter's Affair, the week of classes in Sisters, Oregon that precedes the Sisters Outdoor Quilt Show.