Local pundits are calling it "Snowpocalypse" — the epic snowfall on Wednesday that pretty much shut Portland down. We can go years in Portland without snow in winter but this season it has already snowed four times. The temperatures aren't rising enough to melt the snow so we are stuck with it for a while.
What a great excuse to hunker down and get some sewing done! This is what I've been working on: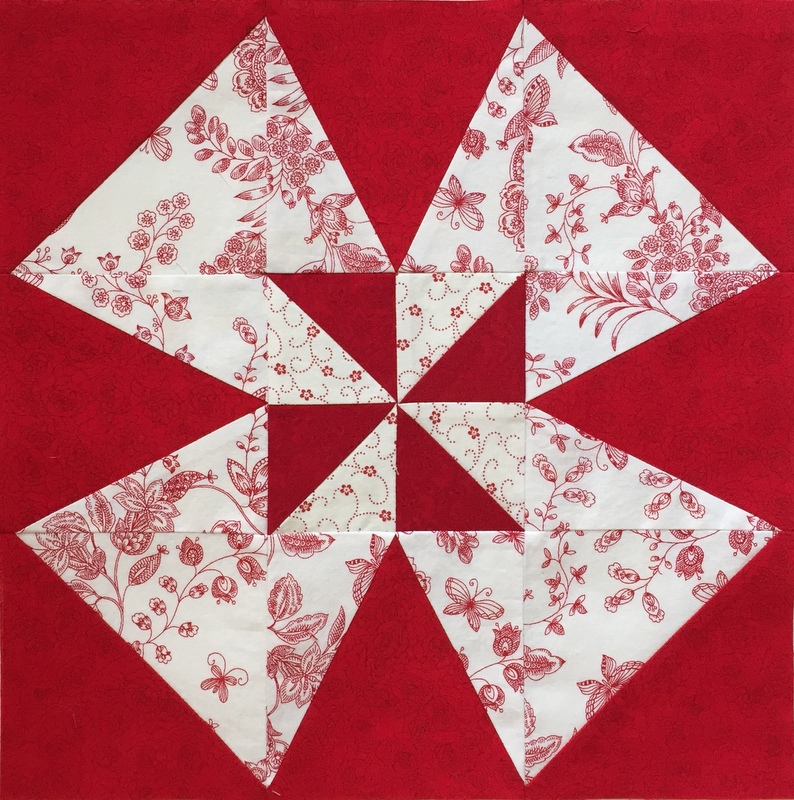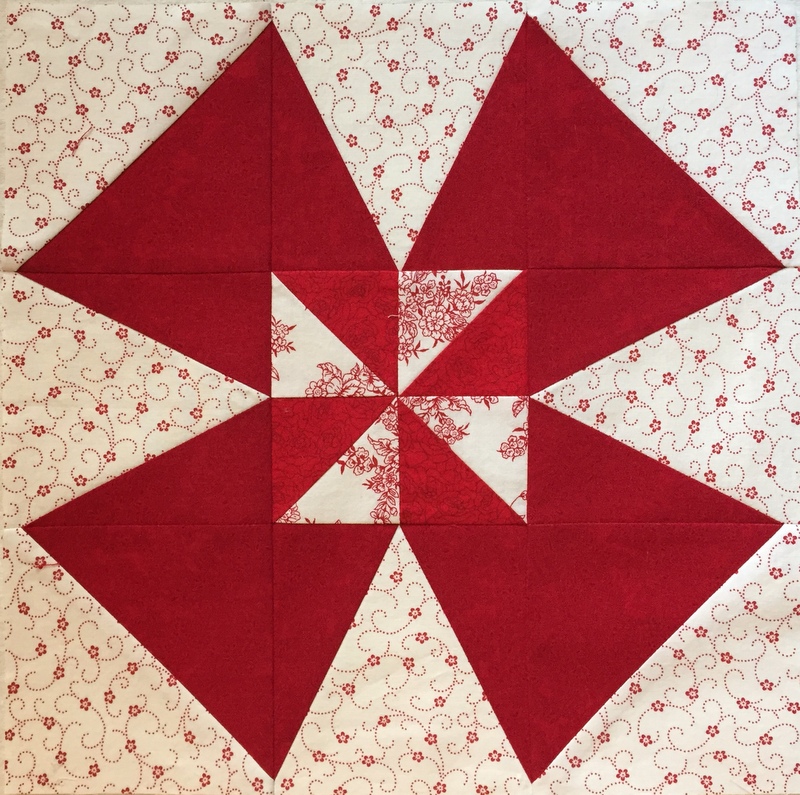 Aren't those pretty blocks? They remind me of windmills. The pattern is A Mid-Winter's Night by Deb Eggers of the Cottage Rose Quilt Shop: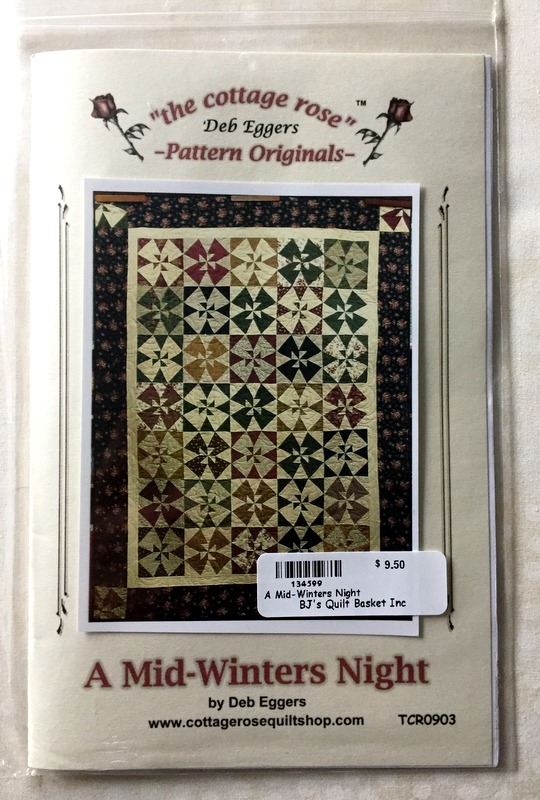 The pattern is a reworking of the classic Winding Ways block with a pinwheel in the center. If you look carefully at the quilt pictured on the pattern cover you can see overlapping light and dark circles. The circles are illusions, as all of the cutting and stitching lines are straight. I believe the Winding Ways block is traditionally made with curves resulting in a four-patch block. The method I'm using here results in a nine-patch block.
Working strictly from my stash — I couldn't have driven to a fabric store in this weather even if I'd wanted to! — I pulled out some red tone-on-tone prints that read as solid and a couple of white-on-red prints.
Now I'm making my way through my little piles of V blocks: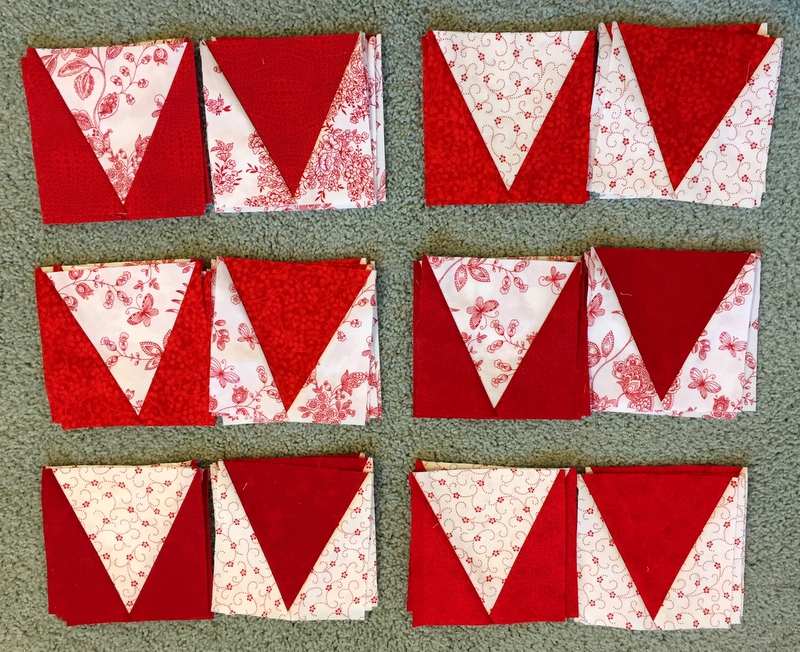 The pattern calls for the Tri-Recs rulers, which I own, but I am getting great results from the V Block Trim Down Ruler by Deb Tucker. I resized the block from 9″ to 12″ so the units you see above measure 4½" square. With the V Block Ruler you can trim down blocks for 11 different sizes ranging from 1½" to 6½".
I may add another red for more variety in my darks. With the exception of a few small pieces in my scrap bin, I'm limited to the vine and toile prints for the lights. I'll save the smallest pieces for the center pinwheels.
While I am happily ensconced in my sewing room, Coco is keeping tabs on the weather from her perch above the plantation shutters in the master bath: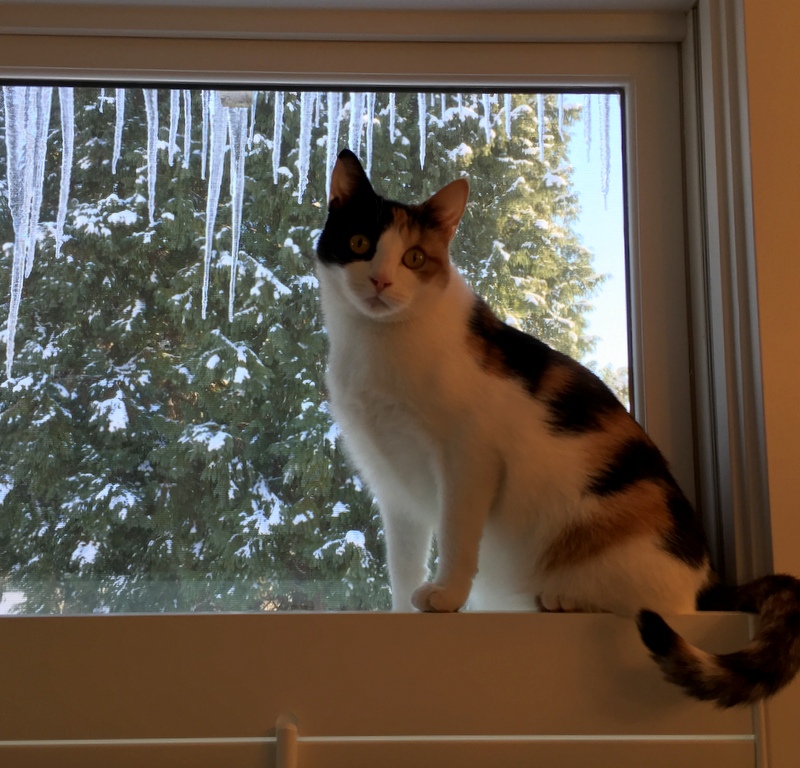 The icicles start to melt in the morning sun but refreeze when the sun moves out of sight.
This is our back yard as seen from the kitchen door: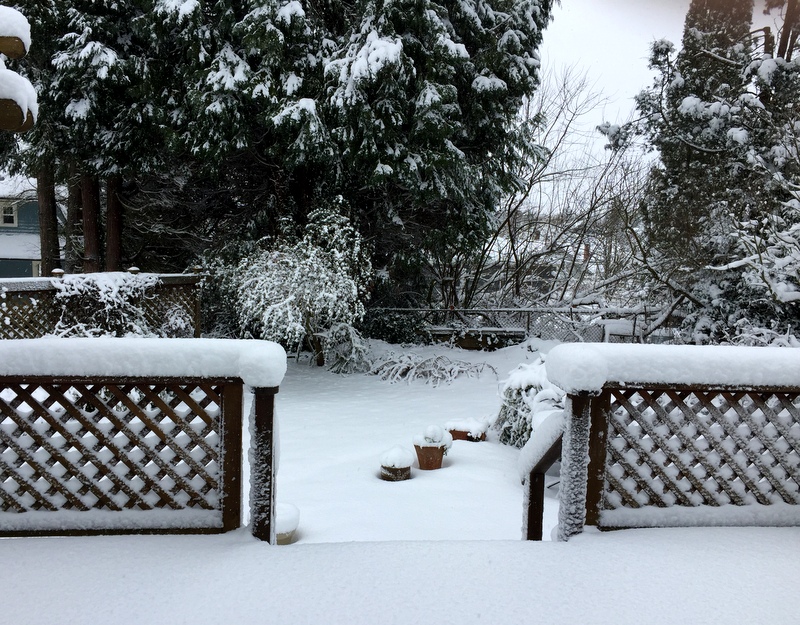 This is the view from the front porch: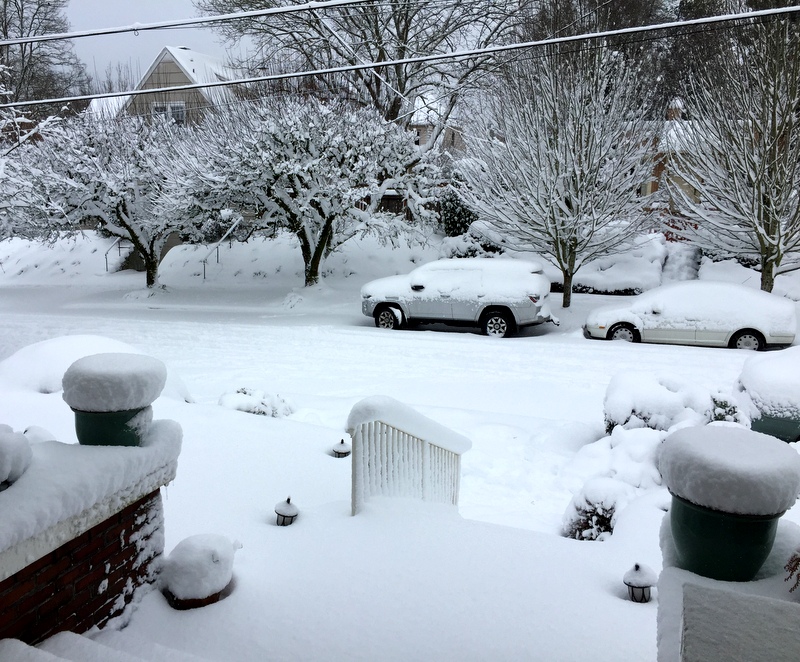 You can see why I have no desire to drive anywhere. And freezing temperatures are expected for the next four days!