Me? Cranky? Yes, because until yesterday I hadn't sat down at my sewing machine for 10 days. Ten days! That must be a record for me. It seems there are just too many other things going on right now. Such is the life of a busy retiree — but this retiree isn't happy unless she gets to spend some quality time in her sewing room on a regular basis.
What I needed was a little red and white color therapy, and happily I got some: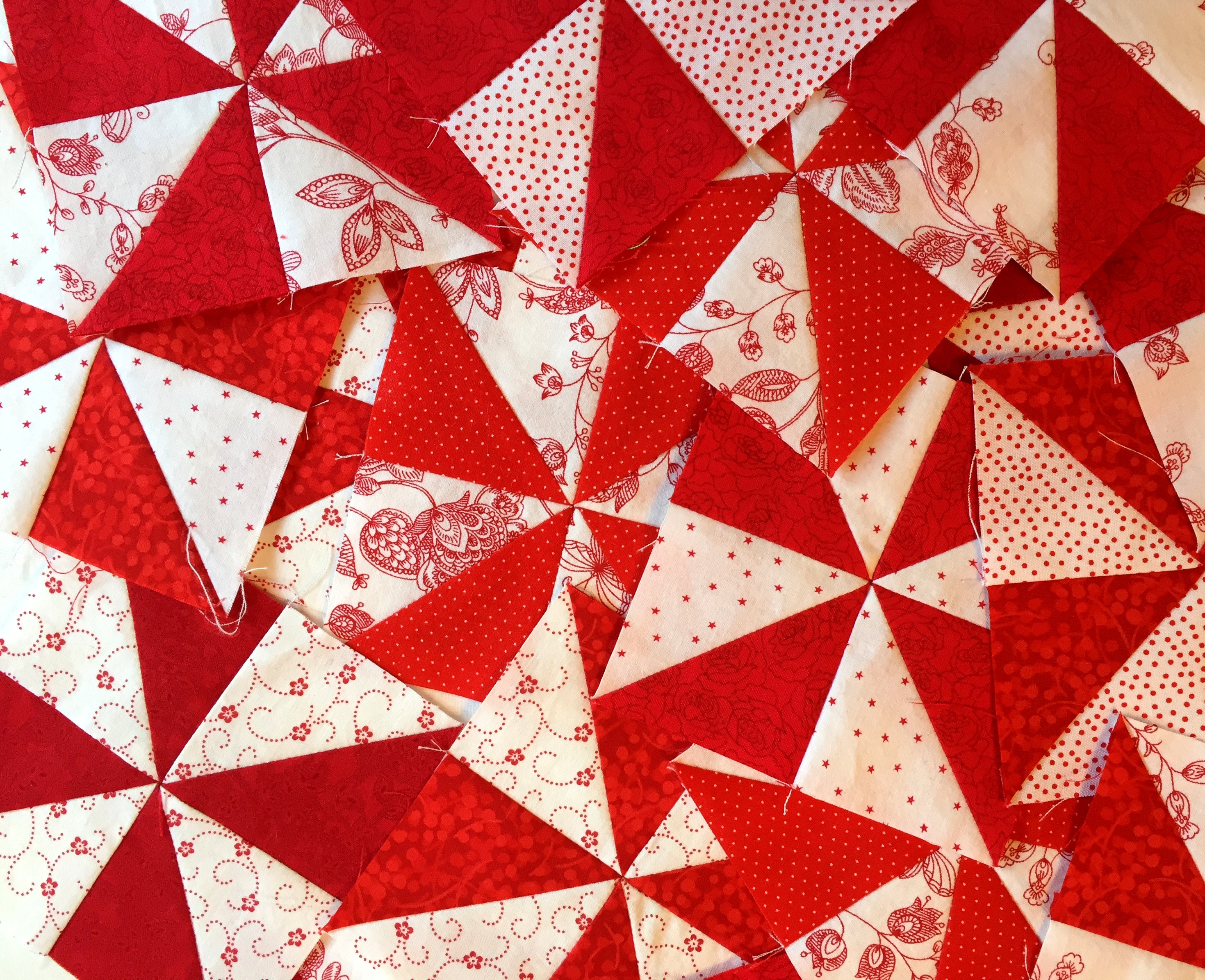 What you see here is a jumble of pinwheels. These blocks will go into the windmill quilt I started last month.
Here are the pinwheels laid out in the order they will appear in the quilt: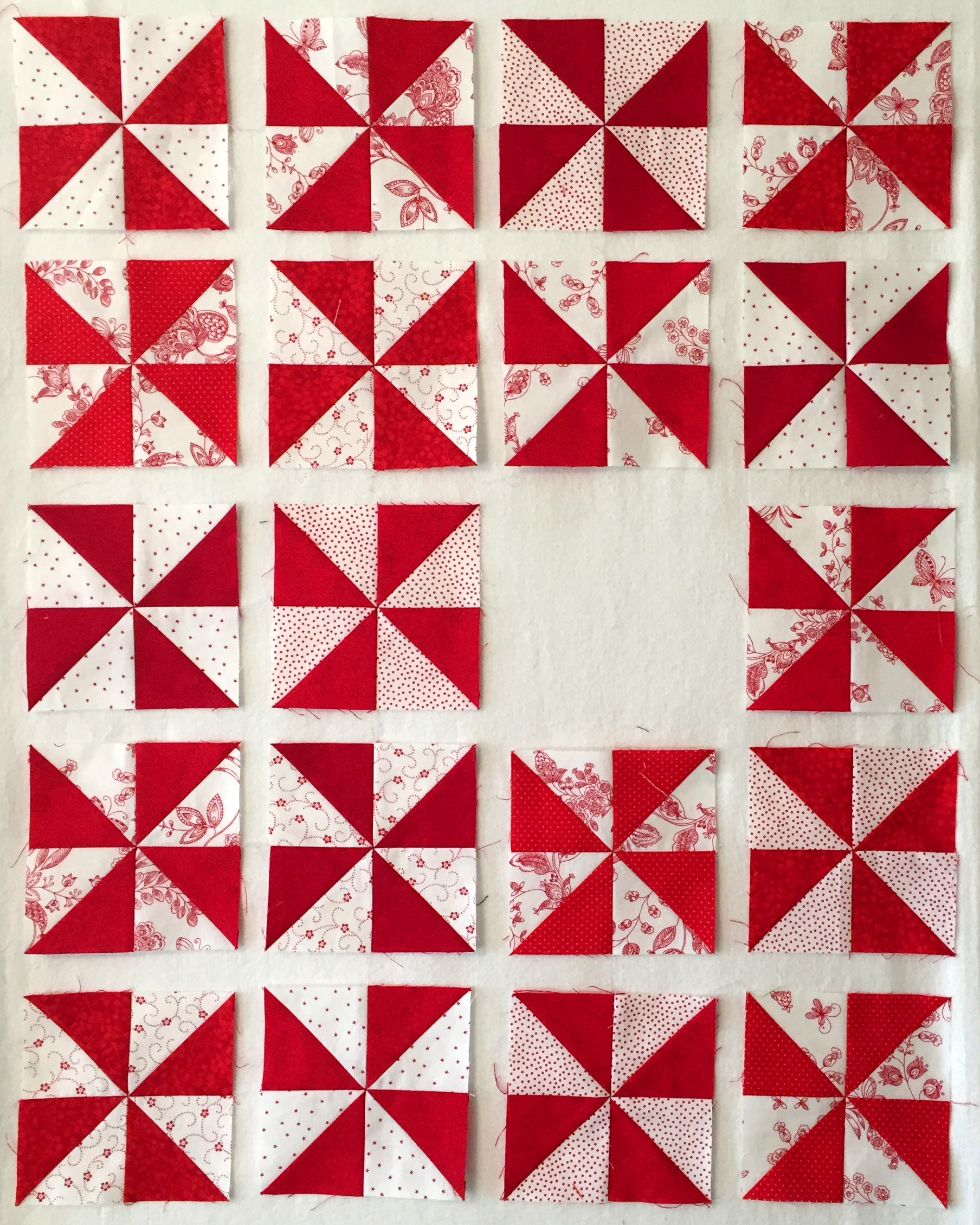 That hole in the third row is because the pinwheel already got sewn into this block: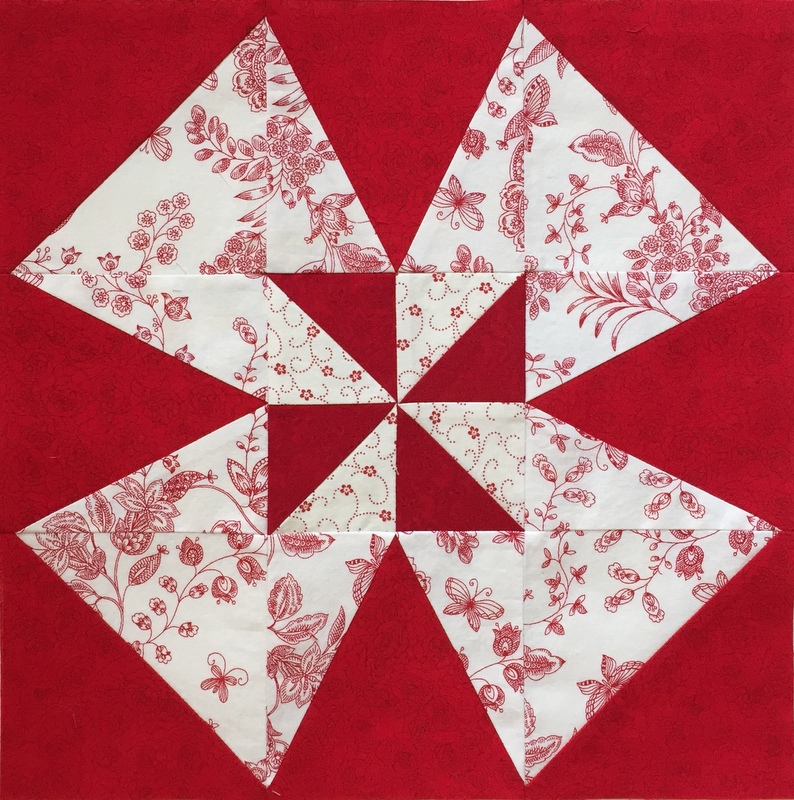 If all goes according to plan, I'll post photos tomorrow of the entire quilt layout. Maybe I'll even have some blocks sewn together. Now that would make me really happy.