The year 2017 has gotten off to a slow start in terms of finished projects. I have several projects in the hopper and a few are close to being done; does that count?
At least today I can claim a bona fide finish. Here is Baby Selene's Pineapple Plus quilt, started in a class taught by Karin Hellaby: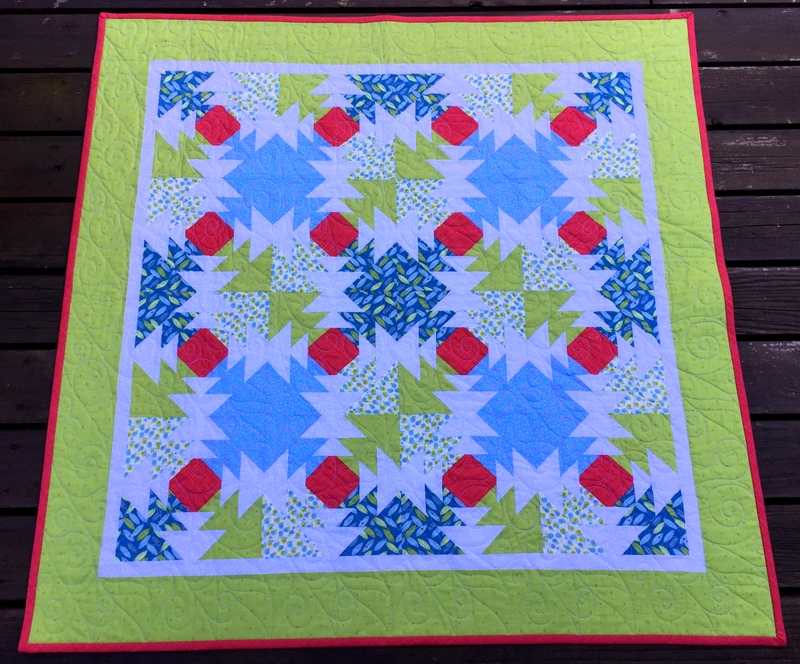 Notice the binding? I made it to finish at ½" wide (rather than my usual ¼") so it would provide a strong frame for the quilt and pick up the tiny bits of red found in three of the four prints used in the quilt: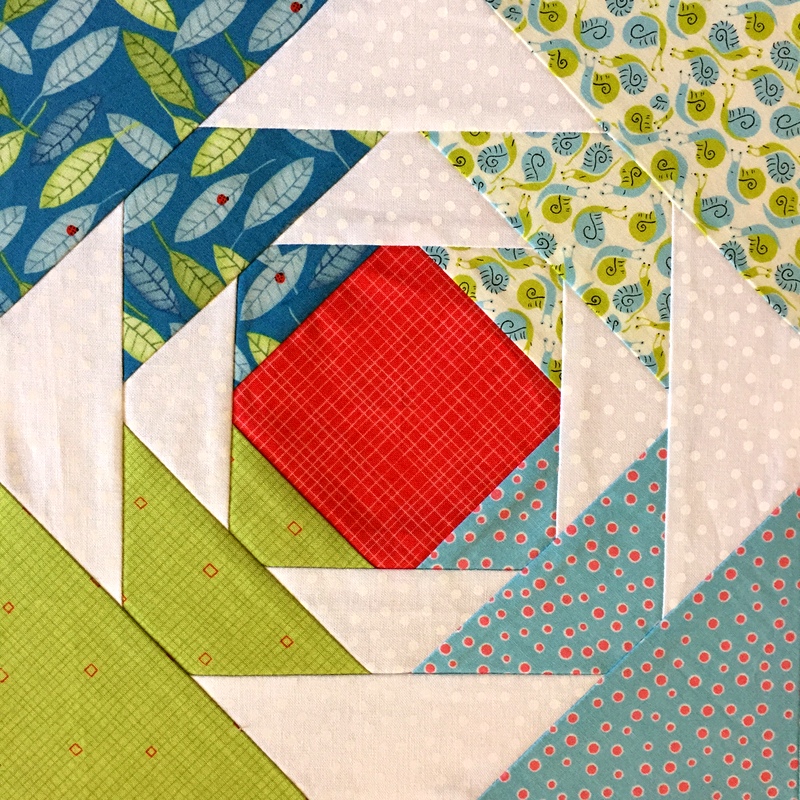 The binding strips were cut on the bias so the cross-hatching would be oriented on the diagonal just like the centers of the blocks, which were cut on the bias because I liked the effect.
I had fun playing with leftover blocks for the back of the quilt, using two regular blocks and one larger one, all set on point to make them even bigger: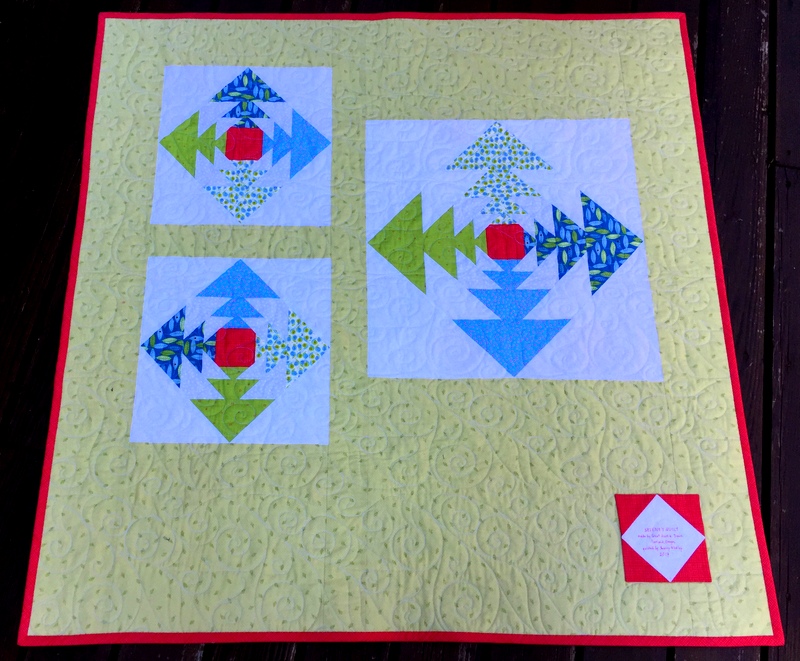 I love how the red binding pulls it all together.
The label is a simple square-in-a-square block that echoes the larger on-point blocks: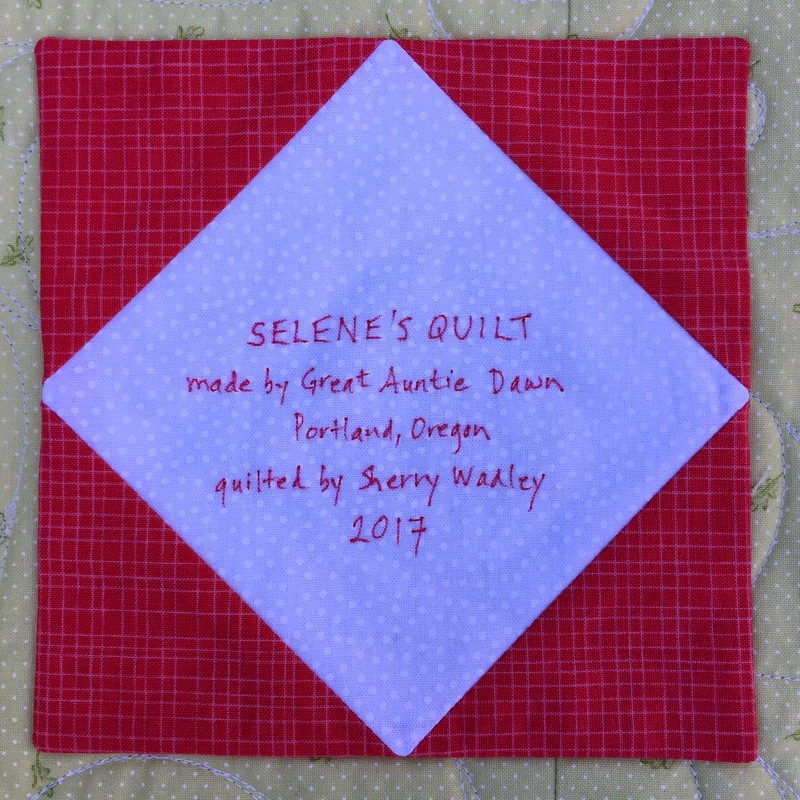 After the label was stitched in place by hand, I realized I had forgotten to put my last name on it. I'm sure Baby Selene won't mind.
As usual, Coco insisted on claiming the quilt (temporarily, of course):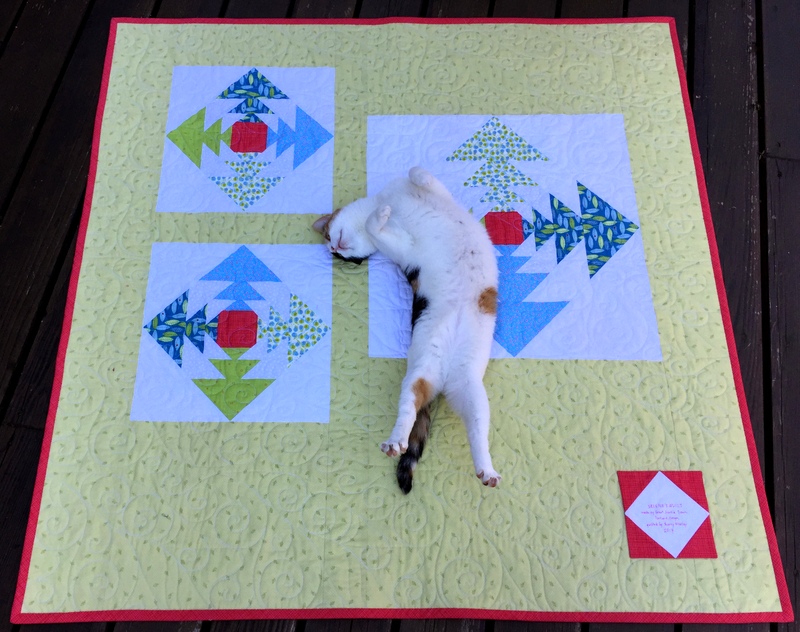 After these photos were taken, the quilt went into the washer and dryer. Here it is now in all its puckery charm: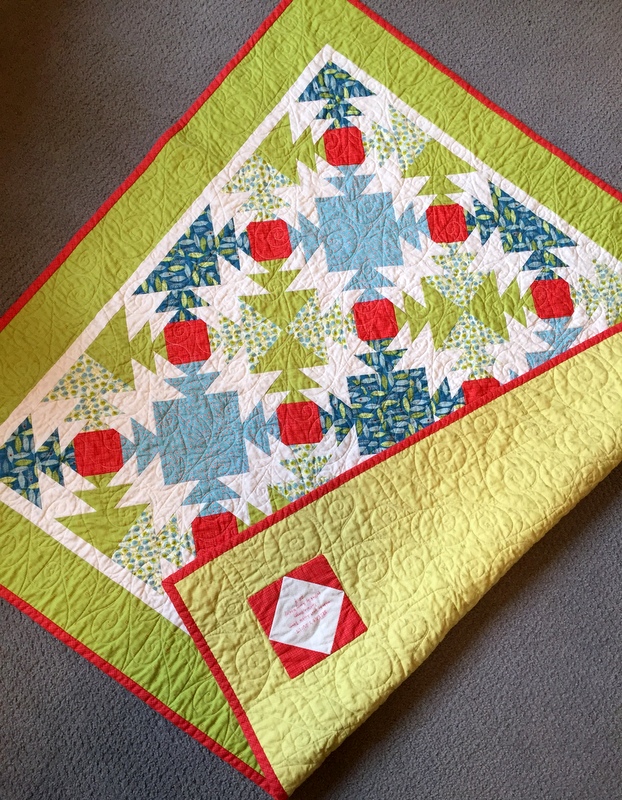 Selene will receive her quilt in person at a family reunion in Central Oregon coming up in a couple weeks. In the meantime, I get to enjoy it in its temporary location on my quilt wall: