Three weeks without a post! That's the longest gap in the five years since I started this blog. What could possibly account for such a lapse? Two back-to-back trips followed by a fun-filled week of family visiting from out of town.
The first trip was to Paducah, Kentucky with my quilt group, the Quisters. Yes, Paducah — home of the National Quilt Museum and site of the American Quilter's Society's Quilt Week the last week of April. What a thrill! More on that in a future post.
Home for one day, then off to Central Oregon for a family reunion that my twin sister Diane and I were responsible for planning. It was a great success, with 83 family members coming from as far away as Texas, Virginia, and Florida. Most of the relatives are in Oregon, remaining in the state where our common ancestor settled after emigrating from Switzerland in the 1880s. This reunion has rekindled my interest in family geneaology, which I hope to pursue in between quilting projects. I could use a few more hours each day to accomplish that.
While my relatives were here last week, I squeezed in a bit of sewing time to make a sample block of the quilt design I have chosen for the Pine Needle Quilt Shop's retreat on Hood Canal in June. I'm teaching two sessions back-to-back at a beautiful retreat center in Washington State.
As my regular readers know, I am a huge fan of the Quick Curve Ruler and the designs created by those talented sisters (Jenny, Helen, and Sherilyn) at Sew Kind of Wonderful. For the retreat I chose one of their free patterns that call for the QCR Mini Ruler. The pattern is called Mini Mod Tiles and looks like this: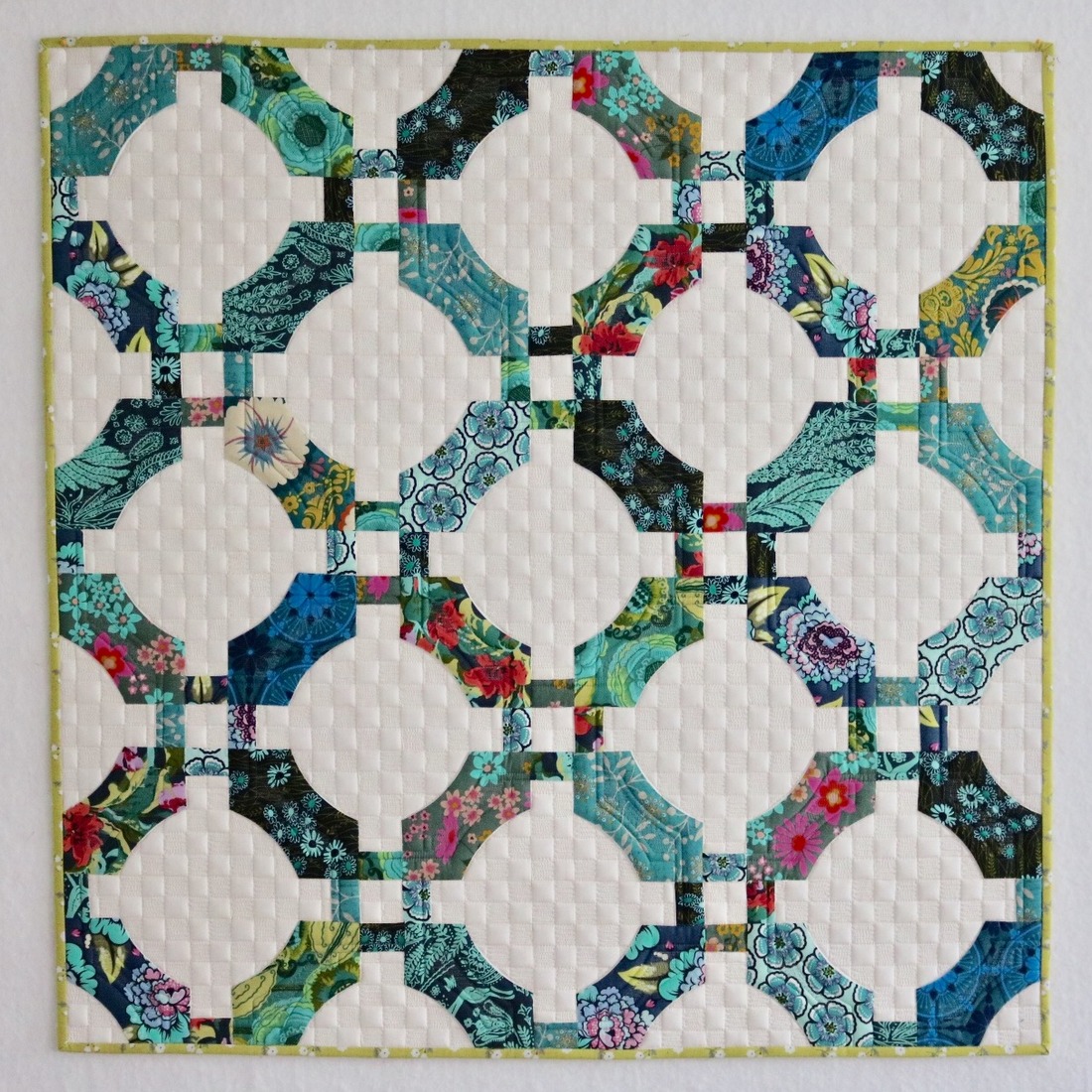 Isn't that fabulous? This wonderfully scrappy quilt was made and quilted by Jenny Pedigo of Sew Kind of Wonderful, finishing at about 34″ square. (Photo used with permission.)
My sample block, finishing at 10½" square, is made from one focus fabric, a Dena Fishbein print from the Painted Garden line for Free Spirit: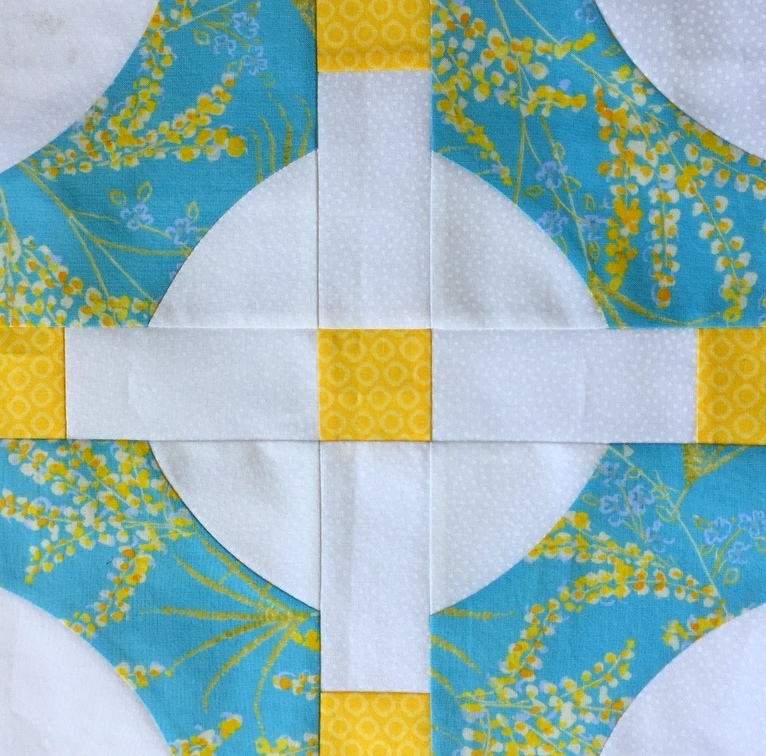 That fabric was in my stash just waiting to be picked for this project. I chose a vibrant yellow tone-on-tone print for the connector pieces and couldn't resist the temptation to add a square of color in the center of the block. My background fabric is a white-on-white dot.
It's good to be back in the saddle with blogging and sewing.