You can take the title of that post two ways.
The first meaning: I am bound for a quilt retreat. Yes, tomorrow morning I head north to Hood Canal in Washington State to teach at a retreat center outside the tiny town of Union. I'll be gone a week.
The second meaning: Terrazzo Tiles, my retreat quilt, is bound and (almost) ready to go with me. The (almost)? It's still lacking a label, which may have to wait till I get home. I finished binding the quilt last night at midnight and took this photo at the Pine Needle  this afternoon: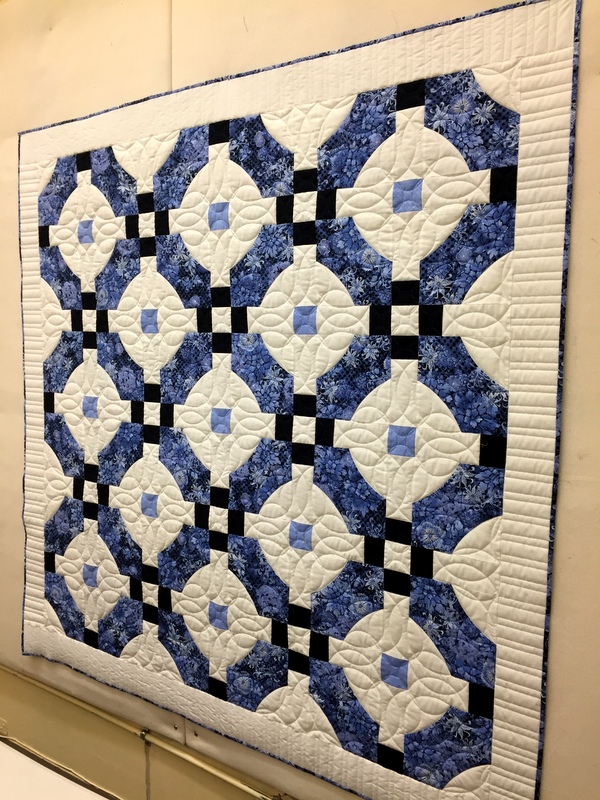 I'm calling it my retreat quilt because that's the design I'm teaching there. The pattern is Mini Mod Tiles by Sew Kind of Wonderful. The original MMT quilt finishes at 35″ square; you can see my unquilted version here. The quilt you see above finishes at 63″ square after quilting because I "supersized" the block. My retreat students get to pick from two sizes, one made with the original Quick Curve Ruler and the other made with the QCR Mini.
The beautiful quilting you see was done by Karlee Sandell of sewinspired2day.com, and I couldn't be happier with it. It may look like a digitized quilting motif but Karlee did every bit of it with a ruler. Isn't that amazing? Every stitch was hand-guided on her longarm machine.
I took several pictures in natural light earlier this week but found the light too bright to put the quilting in strong relief. Still, these close-ups do show some detail: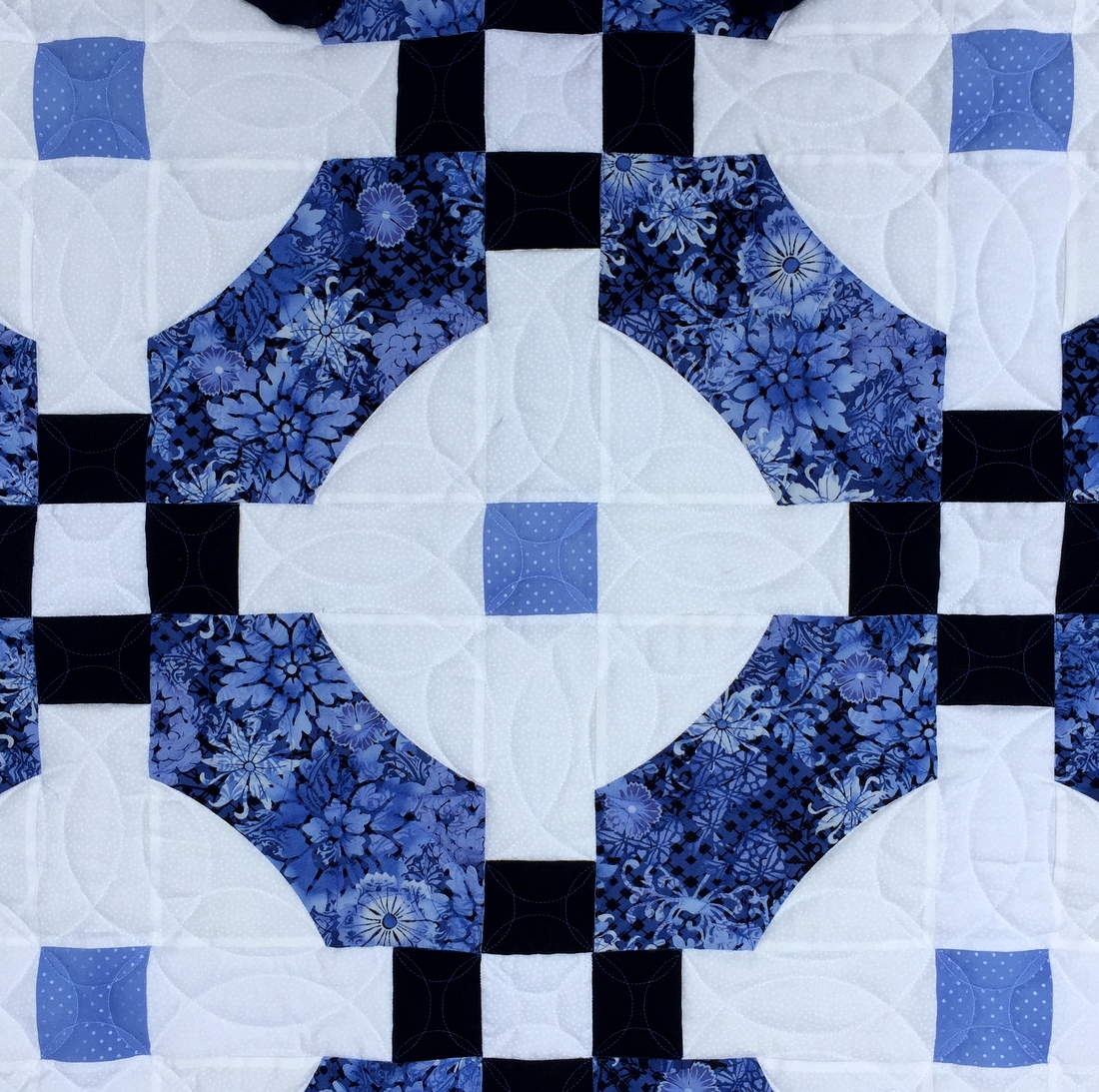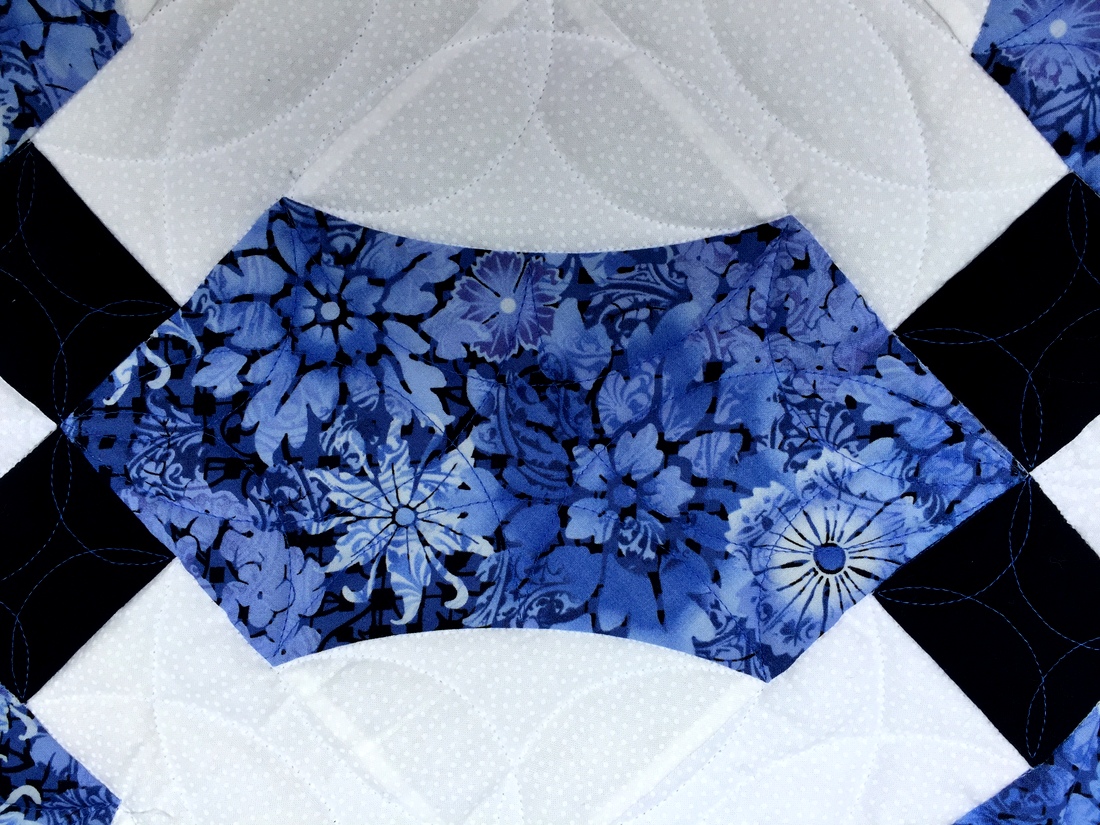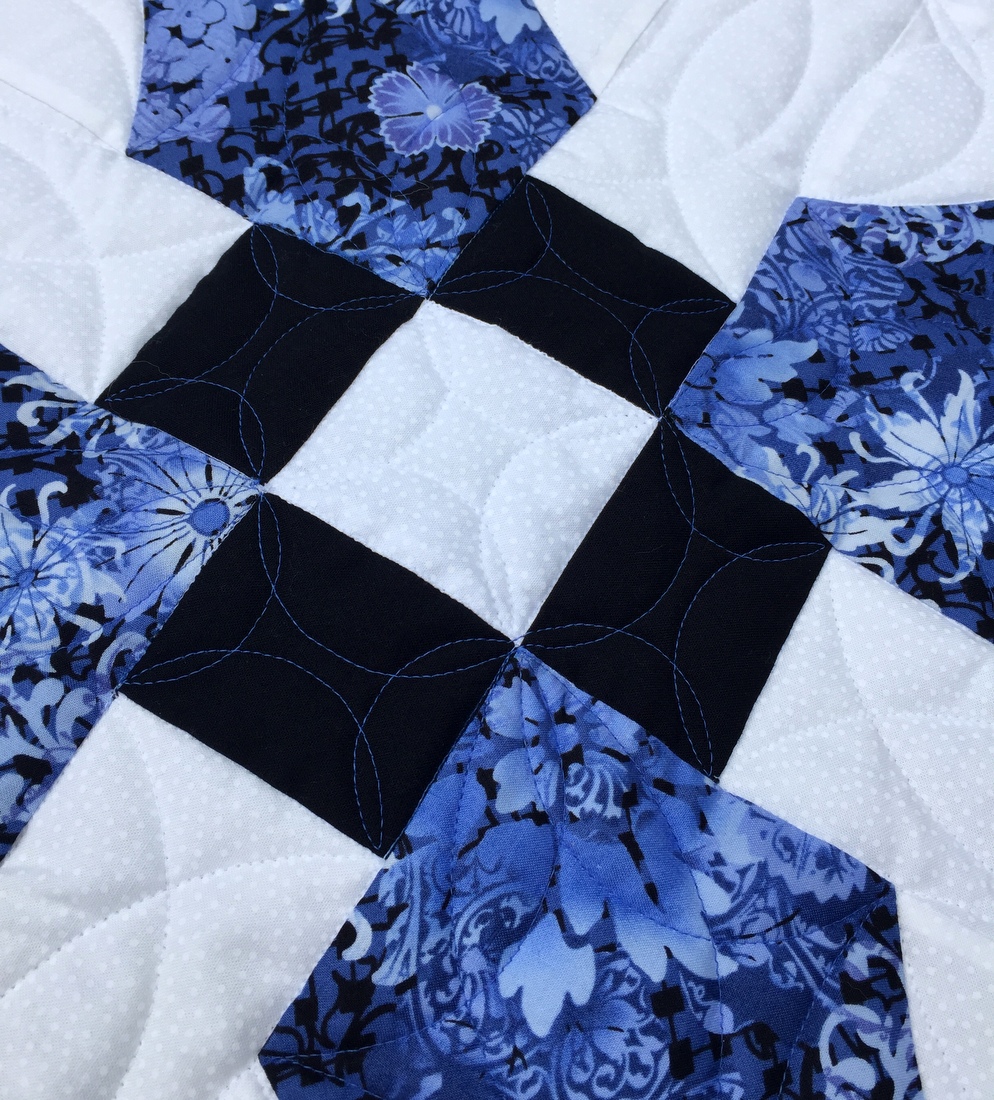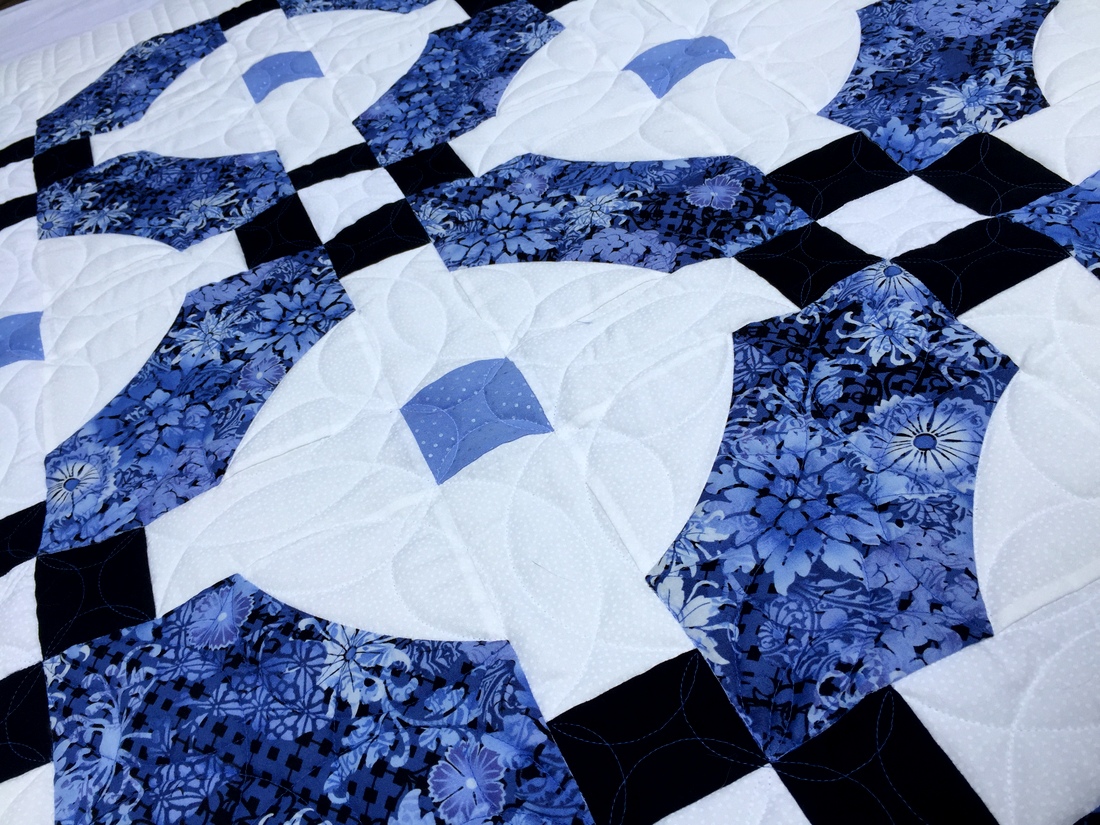 I encourage you to visit Karlee's blog to see her post on this quilt. In addition to more photos, she describes how she settled on the quilting design. Karlee has quilted several quilts for me and I trust her to take my general guidelines and come up with a great design.
Look for a post after I return from retreat but while there I'll be posting on my Instagram account, dawn_at_first_light_designs. You can find me here.
Now if you'll excuse me: I need to go pack!