It's been a very busy winter and spring for me. Between preparing for and teaching two new classes at the Pine Needle (one at the shop and the other at the quilt retreat I wrote about in my last two posts) and serving as an officer on a local board, something has been neglected. No, not my husband! My house. Despite my best efforts to keep up, the Portland White House has not undergone really deep cleaning since . . . well, let's just say it's been a while. More than a winter and a spring, to be sure.
To the rescue: my twin sister Diane. At the end of June she flew out from her home in Georgia to spend a week helping me with my long deferred spring cleaning. What a gal! We spent four days on the kitchen alone, emptying out every cupboard and drawer, recycling duplicate tools and items I haven't used in years, tossing rusty implements, and basically reorganizing the kitchen for efficiency. Every single surface in the kitchen has been wiped down and everything sparkles. Including the floor behind the refrigerator.
How to thank her? Besides wining and dining her, I made her a gift she always loves to receive: pillowcases.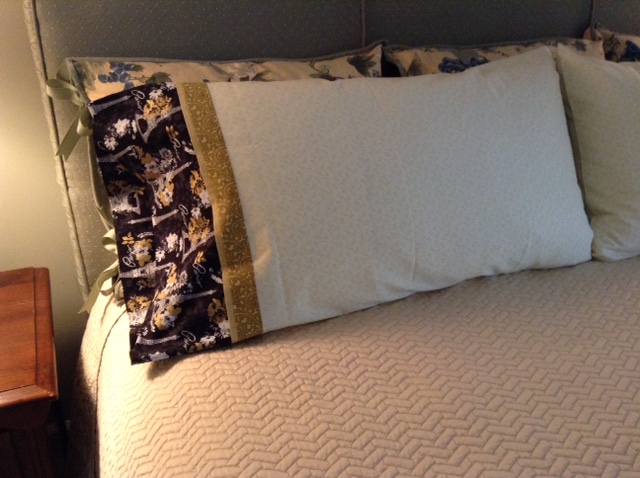 This pair of of king-size pillowcases was made using my favorite roll-it-up method with no exposed seams (see my tutorial here.) Diane put them in her large guest room, the one we call the Swankienda. She loves how well the fabrics in the cases go with the coverlet: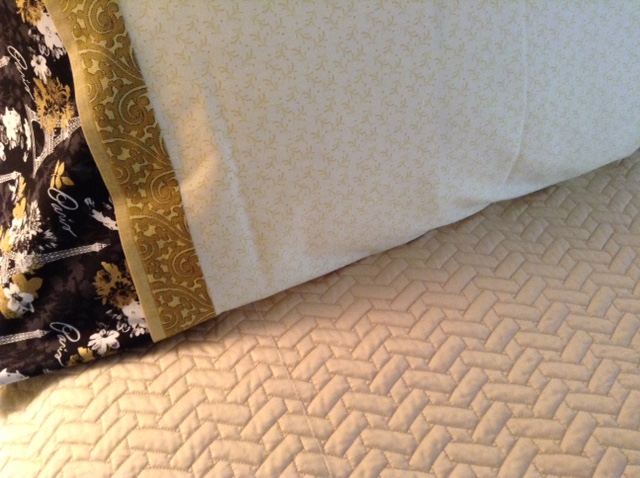 The fabrics are the same as the ones I made for the Portland White House in May except in those I didn't add the band of gold scrolled fabric in mine — only because I had overlooked it in my stash: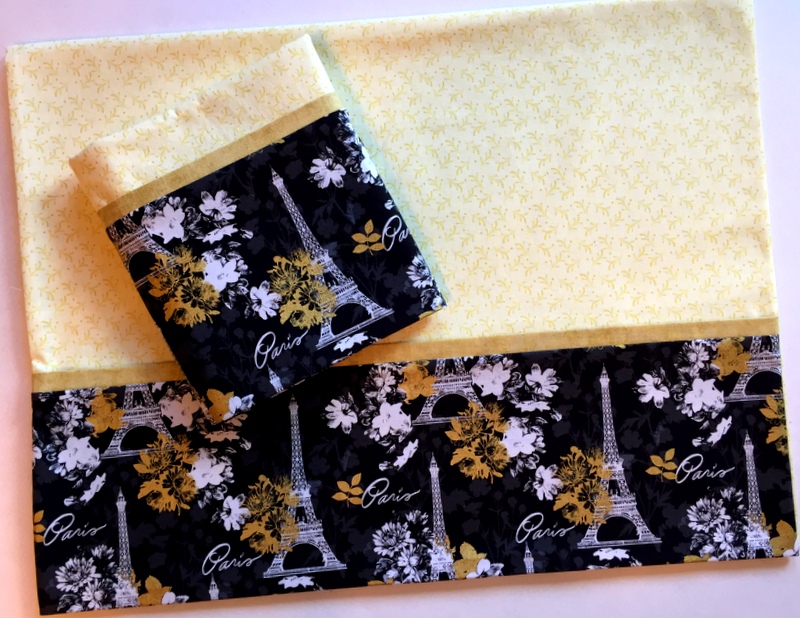 I sure love that Paris print in the band!
Here's a look from the foot of the bed at Diane's new pillowcases: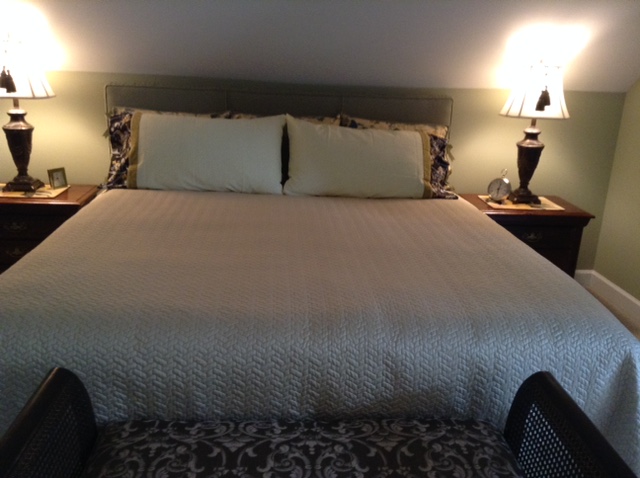 The pillowcases will actually go behind the shams I made for her several years ago when she was first decorating the Swankienda. I made the pleated bedskirt, too: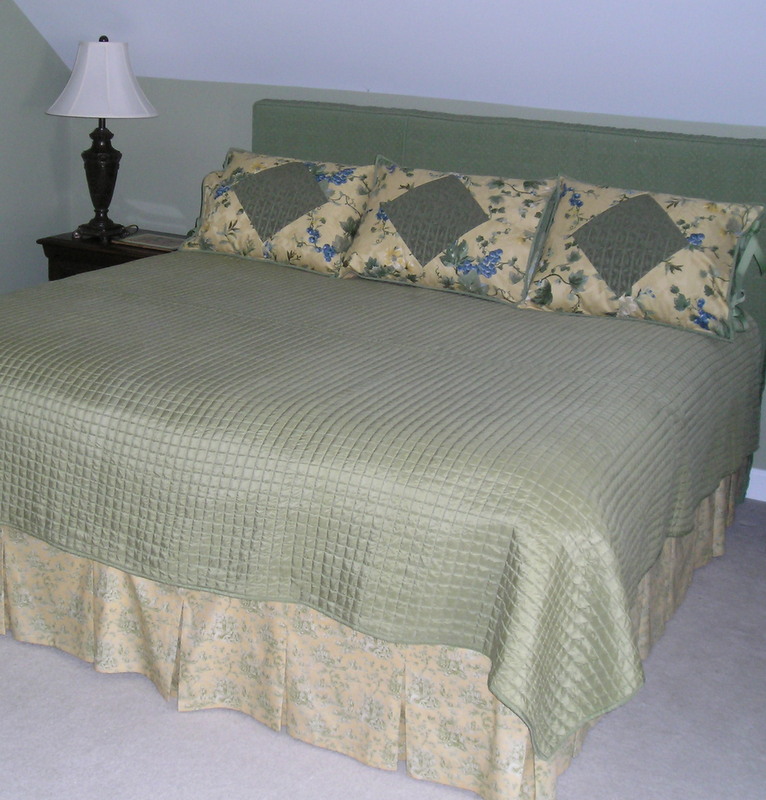 My house will never be as spotless as hers but it's looking pretty darn good right now. (Thanks, Nubs — you are the best!!)
Here's hoping you have a wonderful weekend doing what you love best. What should I be doing? Sewing or cleaning? Hmmm . . . .