A funny thing happened when I got a few more blocks made for the baby quilt I'm making from Karin Hellaby's Pineapple Plus book. When I put the blocks up on my design wall, I wasn't loving what I was seeing: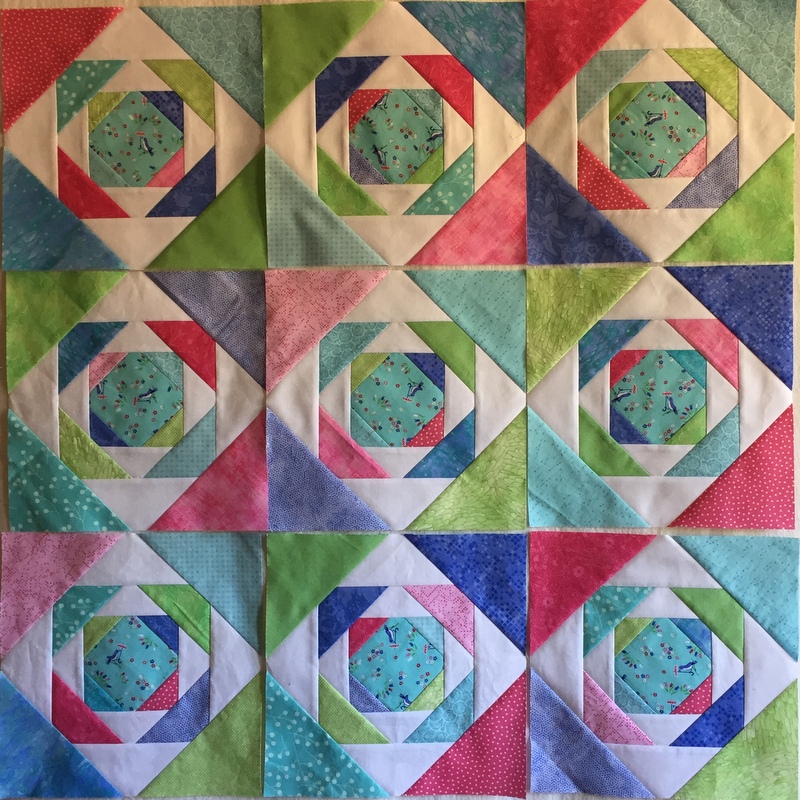 No matter how I turned them, the deepest of the blue and pink fabrics seemed too intense. I was going for a softer look. When the blocks were spaced out on my design wall I liked the effect a lot better: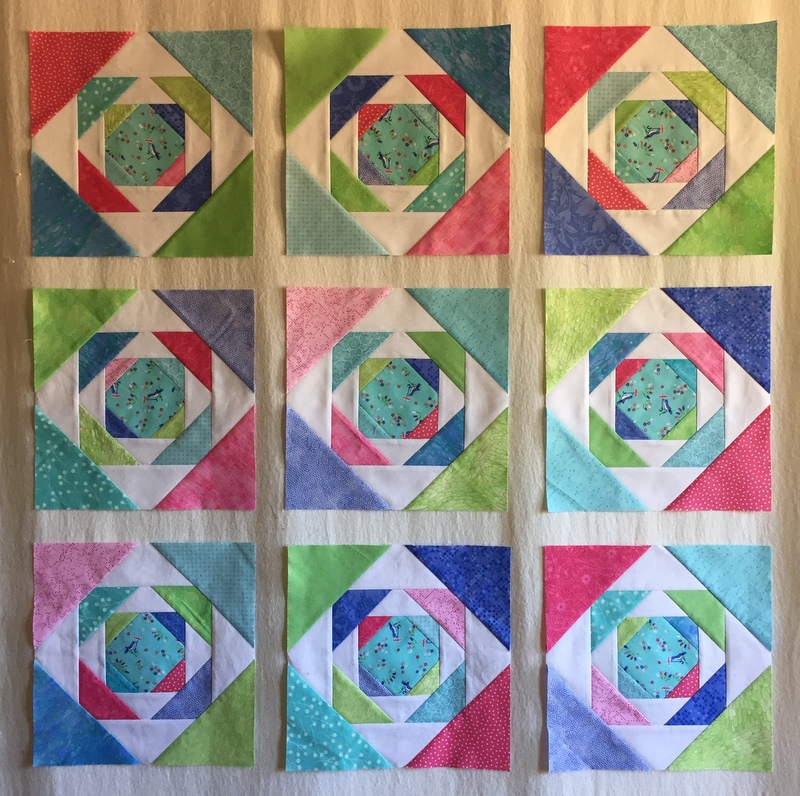 "Ah, yes," thought I. "What this quilt needs is some white sashing strips."
Then I thought of those darling little birdies in the centers of the blocks: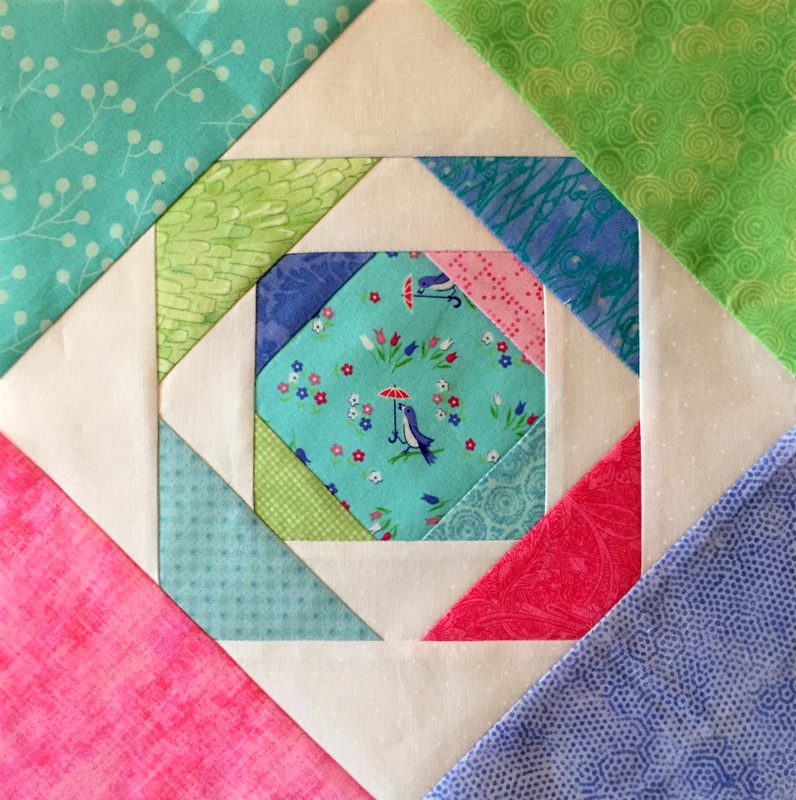 The birdies are scattered over the fabric every which way, which is why I didn't fussycut them to begin with. I like the fact that no matter which way you turn the quilt, you see some birdies right side up.
I realized they were just the right size for the intersections of my sashing strips: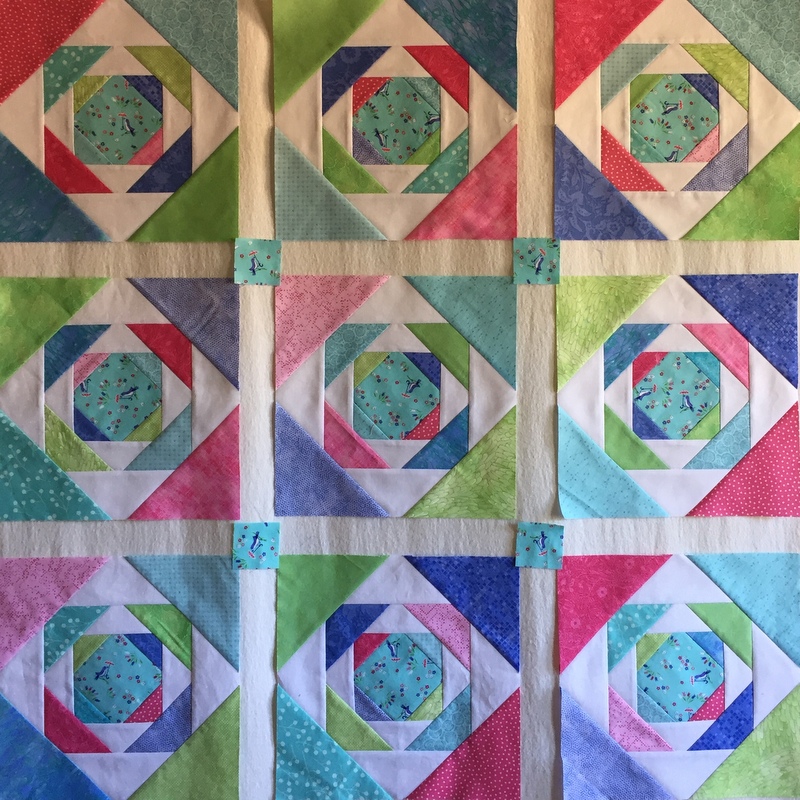 I wound up fussycutting a few after all. They'll look really good against the crisp white background fabric. I like where this is going now, don't you?