And now . . . my final post on the quilts displayed for one day only (July 8) at the Sisters Outdoor Quilt Show in Central Oregon, starting with one of my favorites: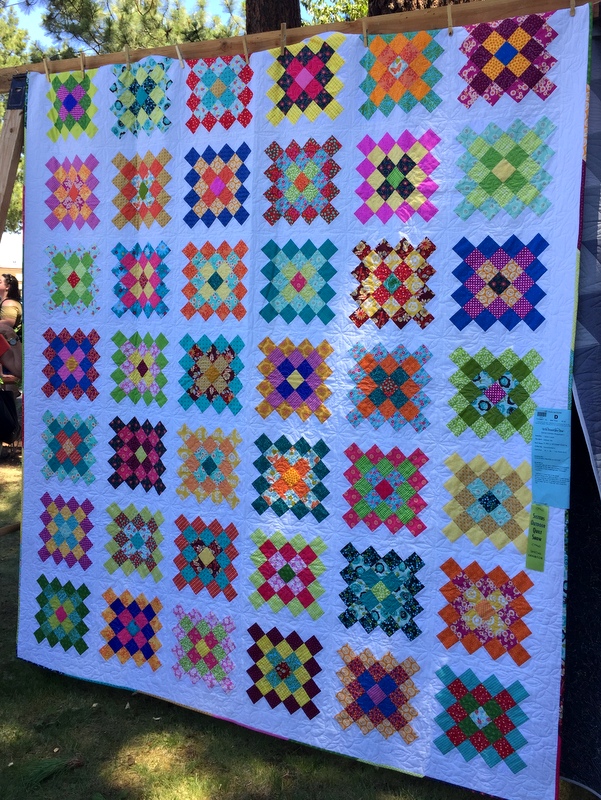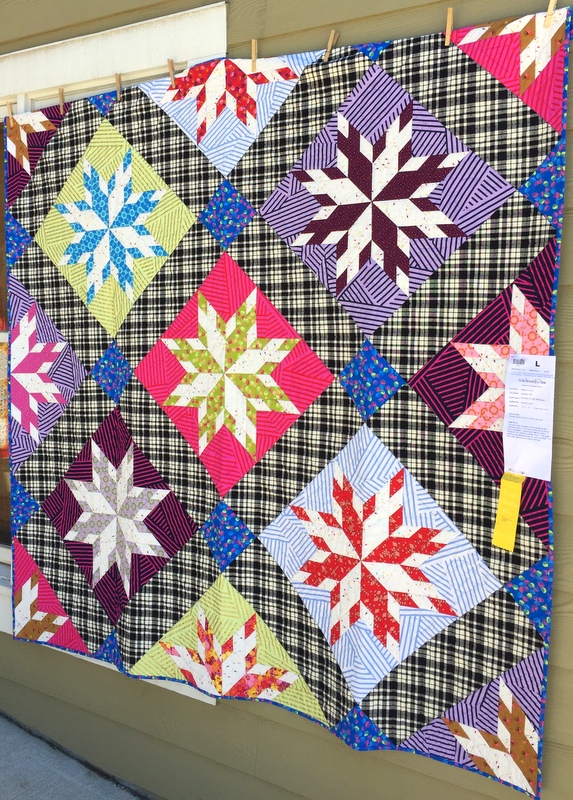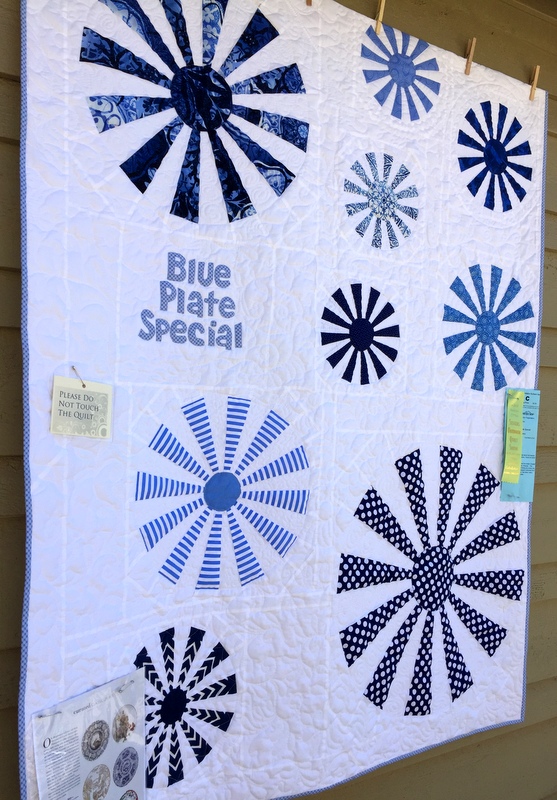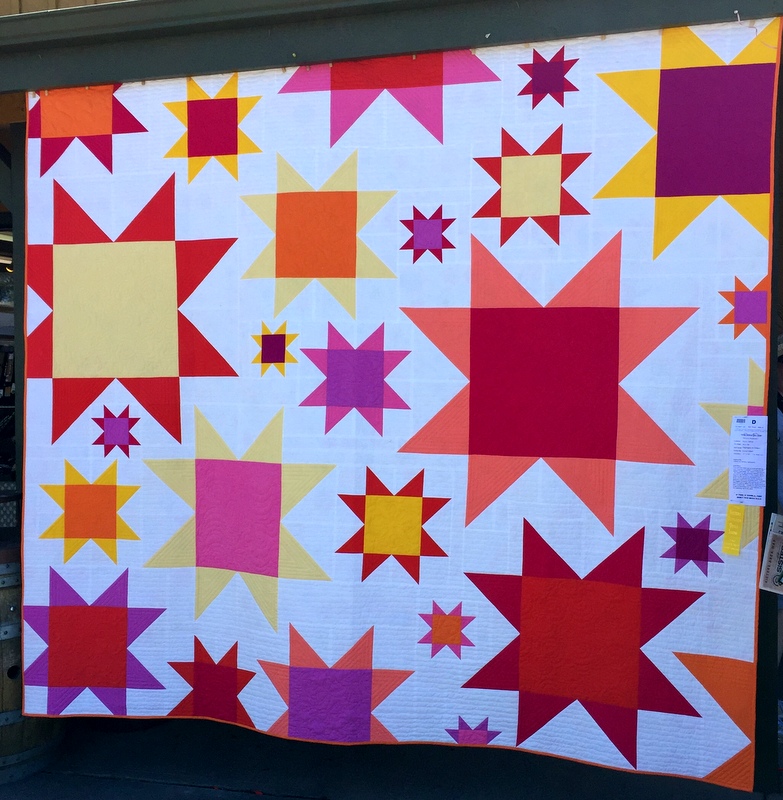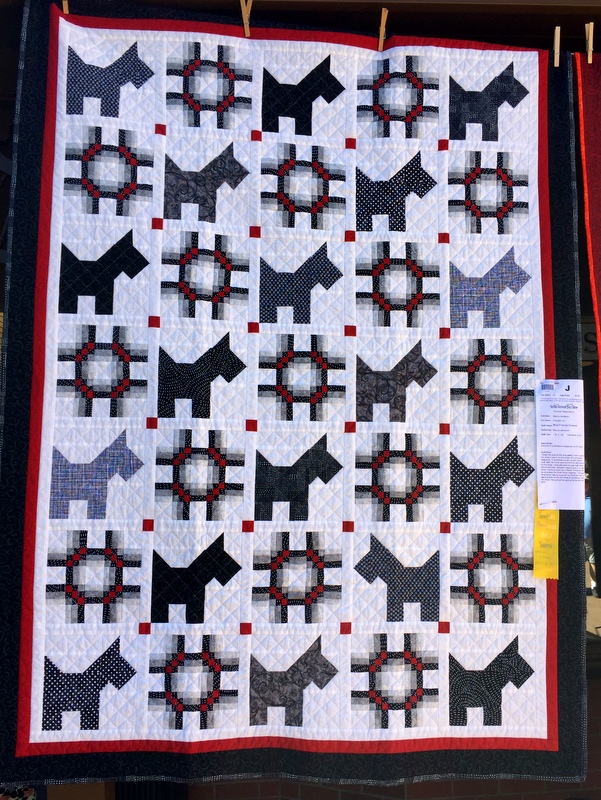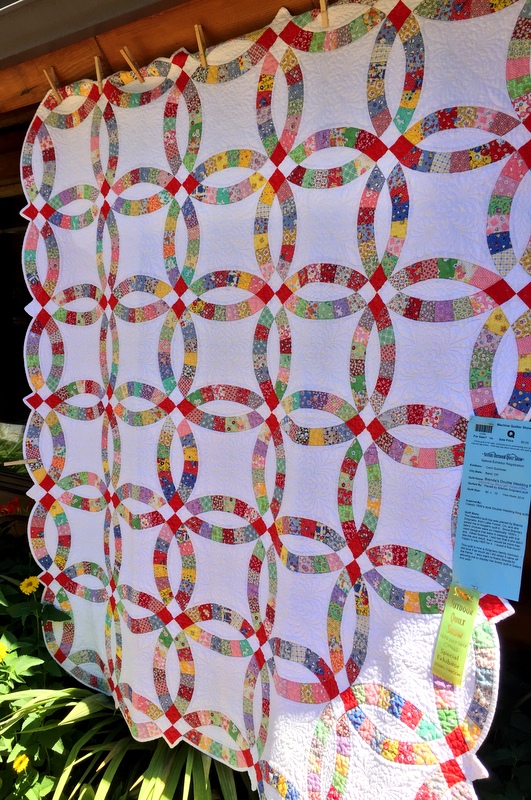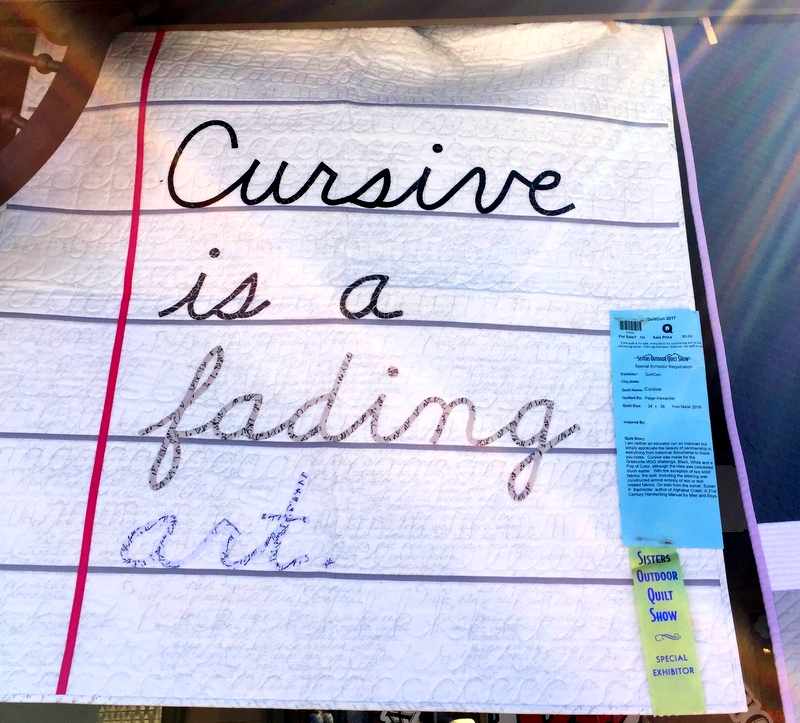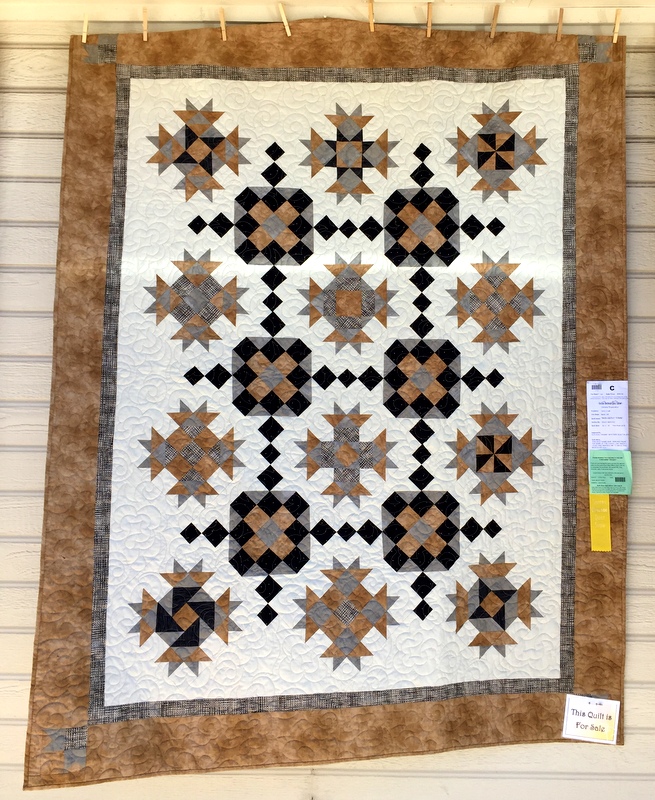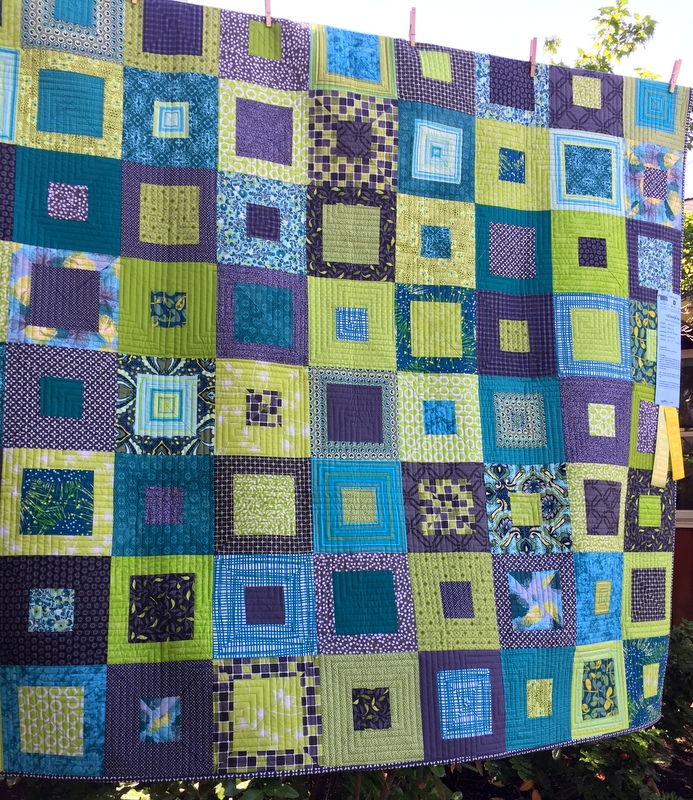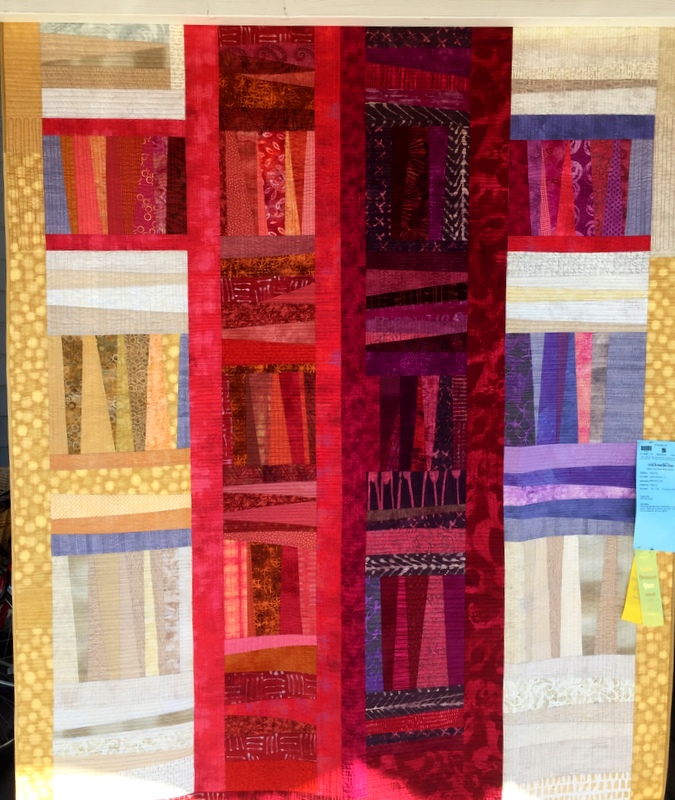 When I saw the next quilt from a distance, my first impression was that it was inspired by Native American or perhaps Inuit art. Imagine my surprise to learn it was based on a winter vegetable garden!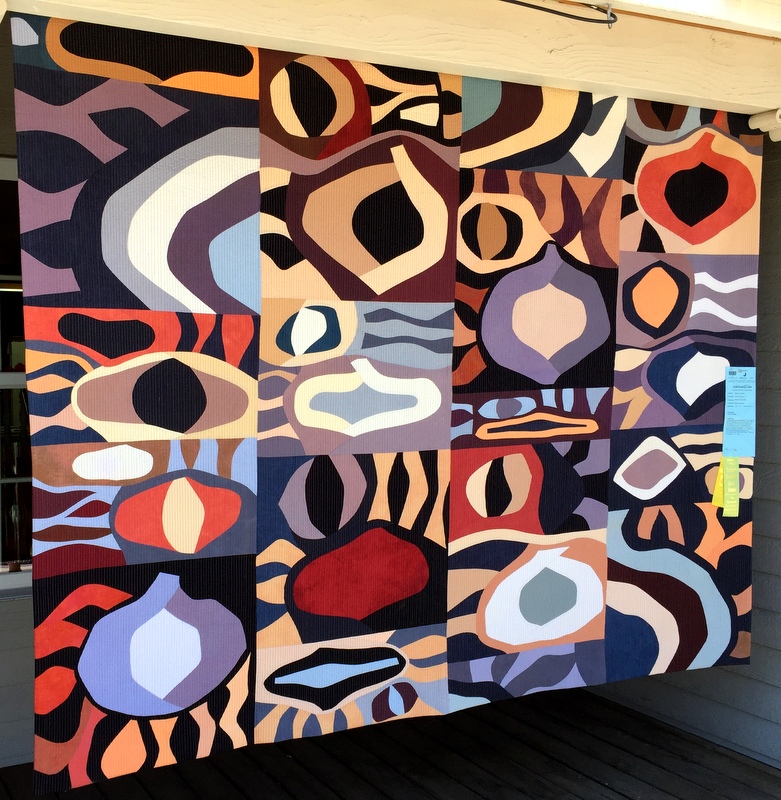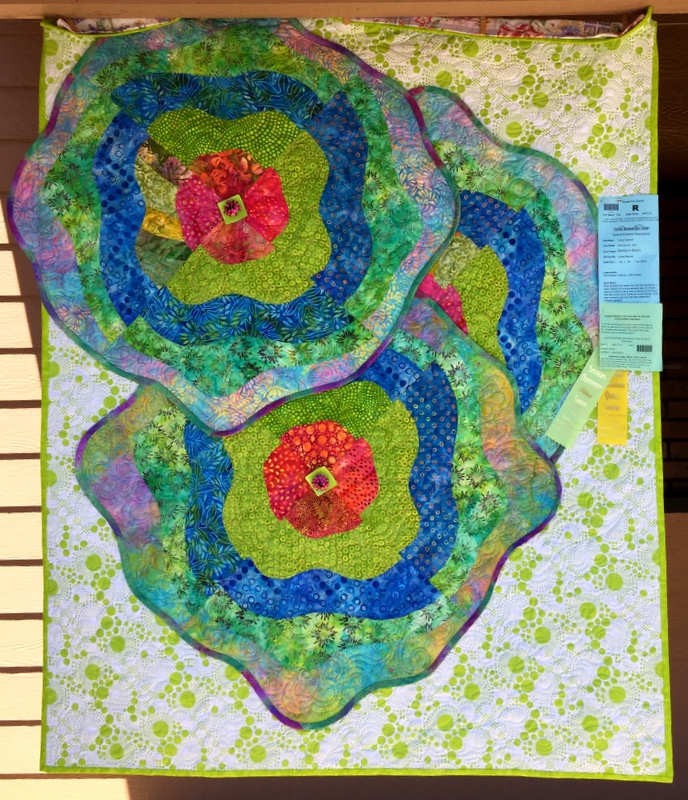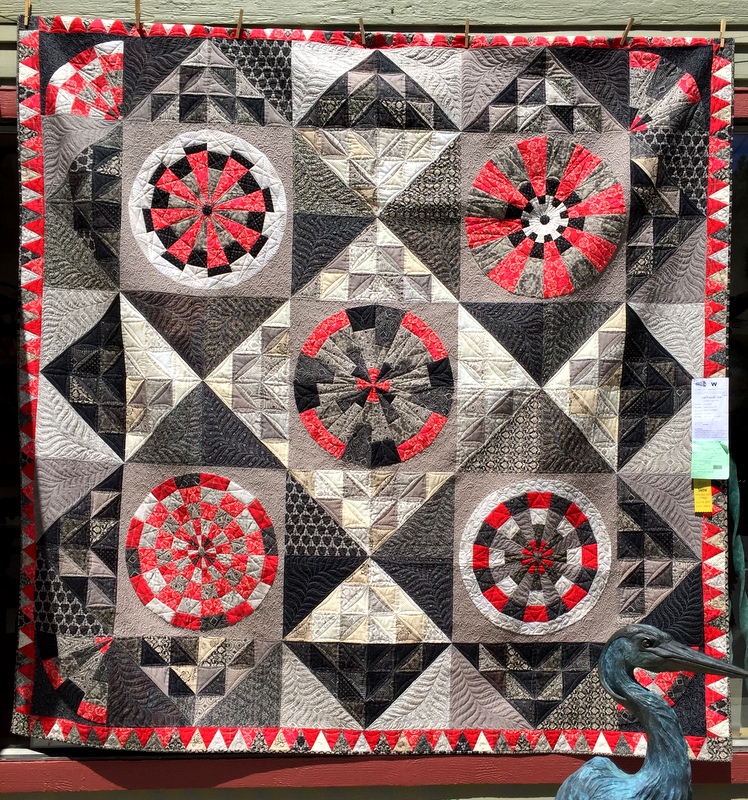 Sometimes the simplest quilt designs are the most striking. I love how the two quilts below, made primarily of blue and green batiks, make such a strong visual impact (despite the distracting effect of the sun's rays):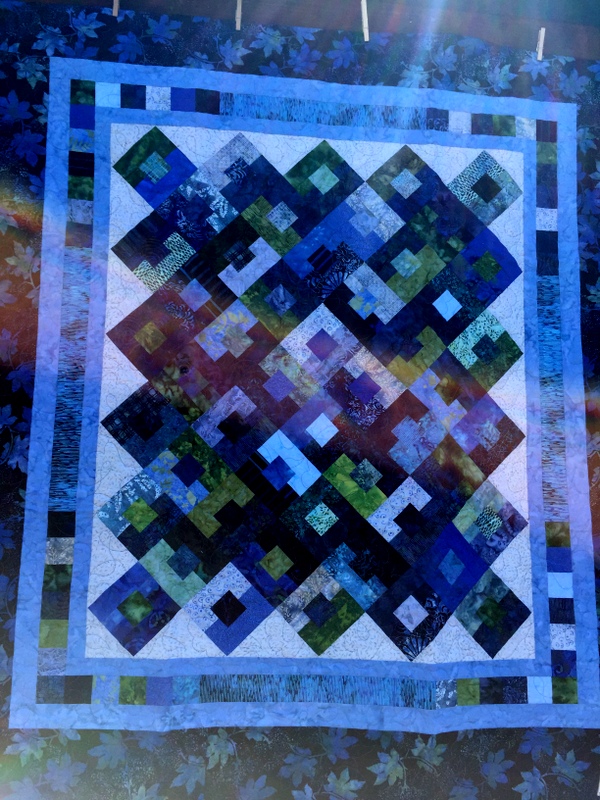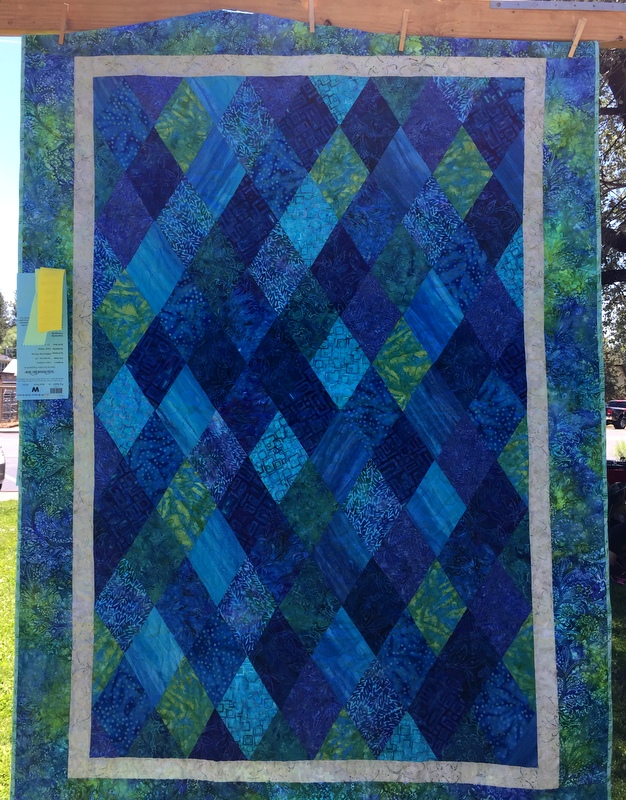 Some of my friends have made quilts based on designs in Lori Holt's delightful Farm Girl Vintage book. I know they will enjoy seeing these two versions: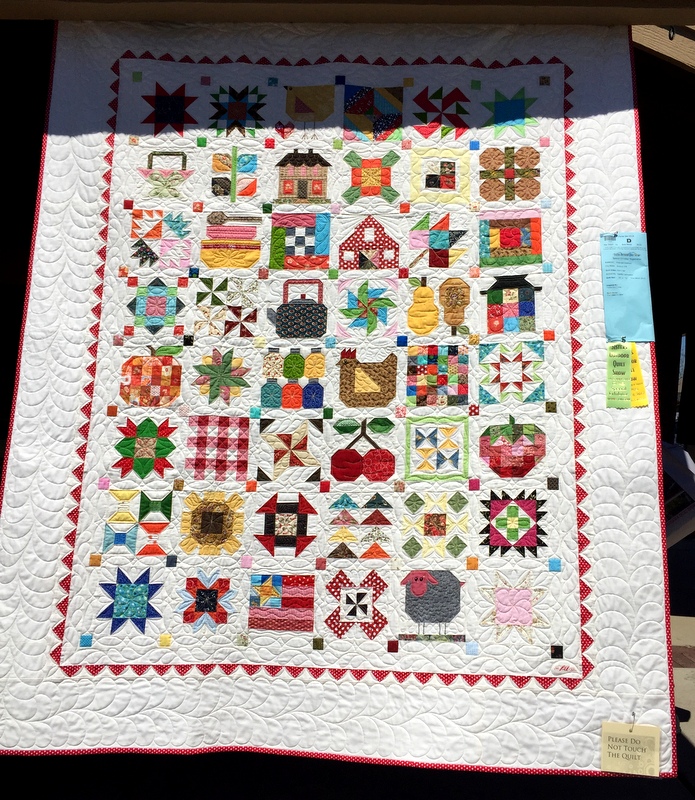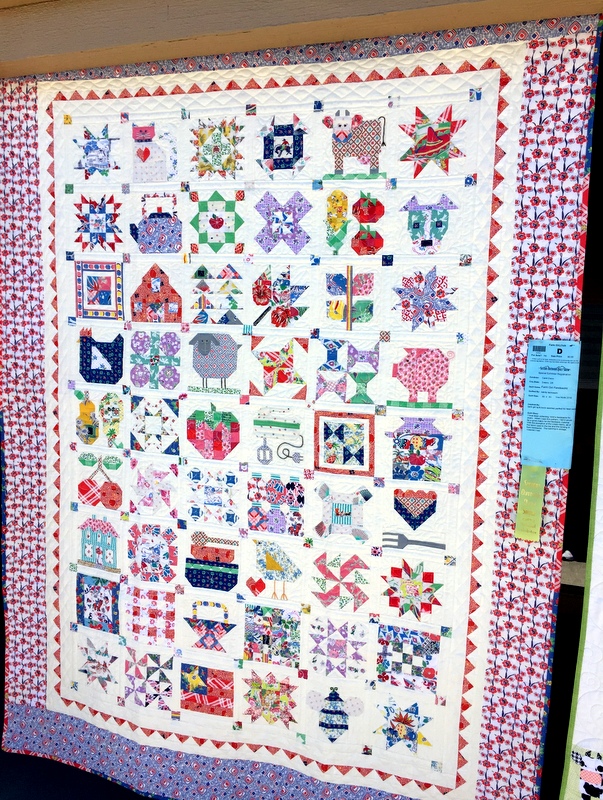 Carol's quilt was made with 1930s-era feedsacks. Check out the vintage fabric on the back of her quilt: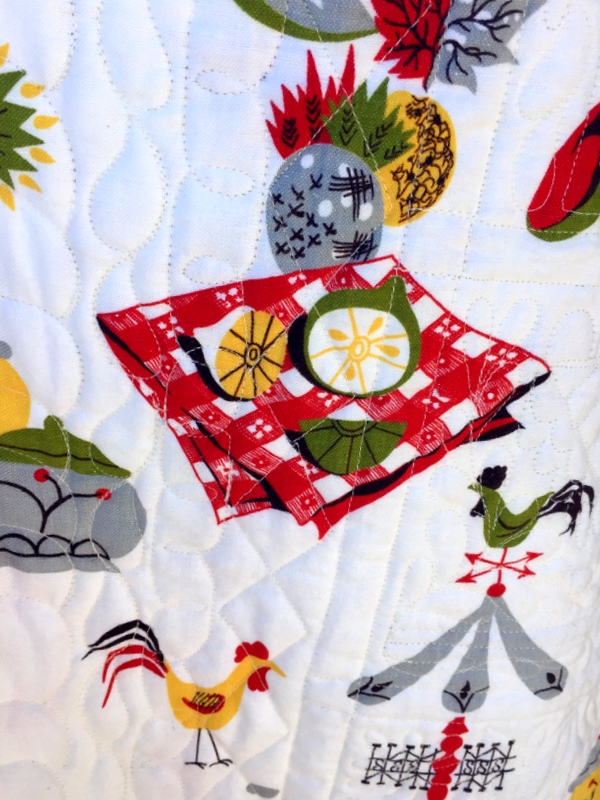 Fans of foundation paper piecing and the designs of Judy Niemeyer will appreciate the work that went into this beauty: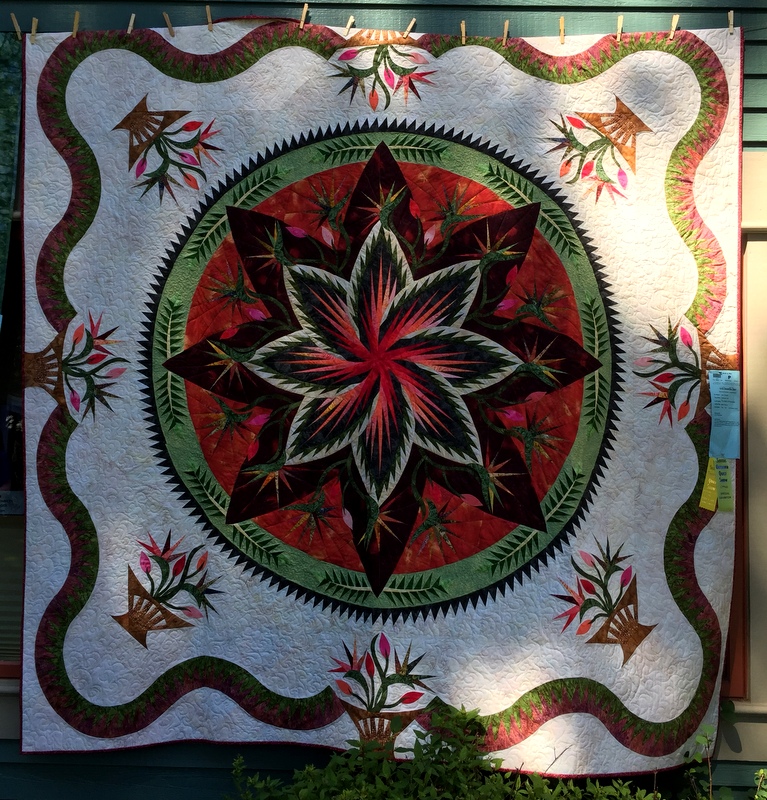 There was one quilt on display at the show that is very special to me: Lee Fowler's Pickle Dish quilt. My photo failed to do Lee's quilt justice, not only because the photo was taken in the harsh afternoon sun but also because I inadvertently included my thumb in the photo. This photo, taken in 2013 just after it was completed, gives you a better look at it: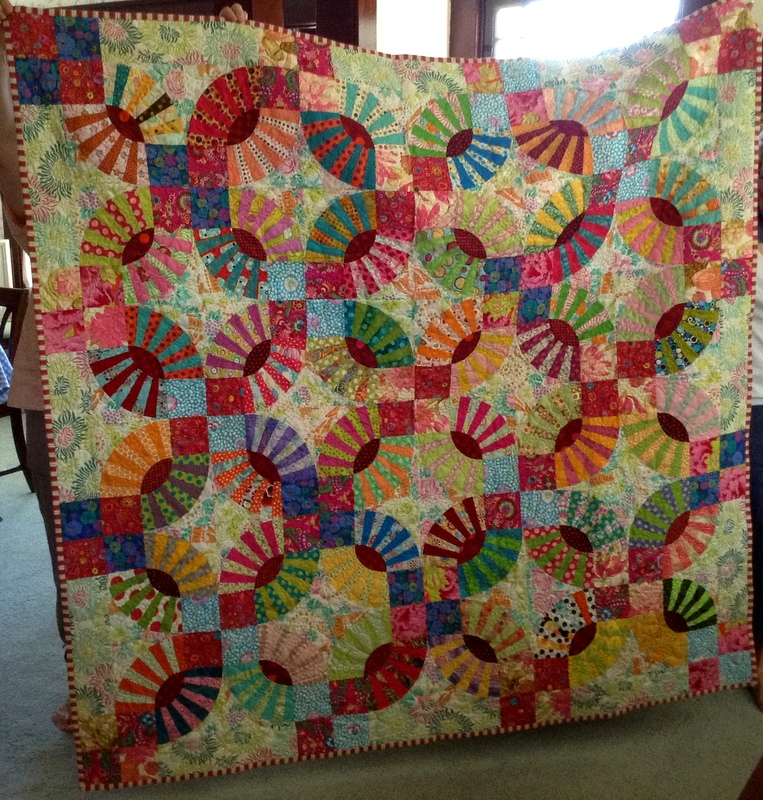 The quilt was made by Lee with the help of several friends and completed two weeks before her untimely death in July 2013. You can read more about Lee and the Pickle Dish quilt here. My favorite photo of Lee's quilt is this one, taken in a park in Sisters in 2015: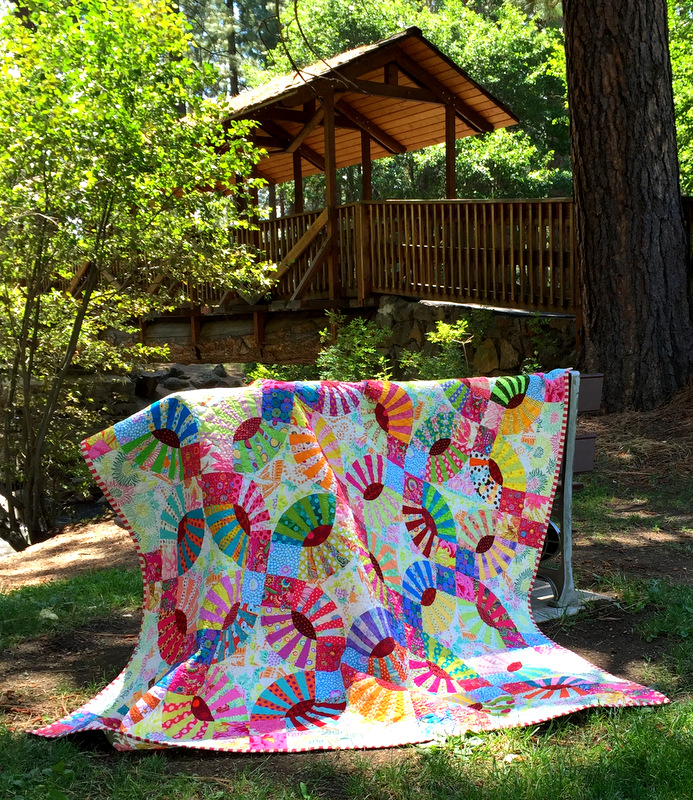 And there you have it. Over the last three posts I have shown you about 50 of the nearly 1500 quilts on display at the show. Though the percentage is small, you can see that the quilts cover a wide range of styles. That's one of the things that makes a quilt show so enjoyable: there really is "something for everyone."
I didn't have a quilt in the 2017 SOQS show but I did have one on display for a few seconds one evening before the show. A few seconds? Yes! You see, during Quilter's Affair (the week of classes and special events preceding the outdoor quilt show), quilters who've taken classes in previous years can show their completed work during an evening event that also features quilts made by this year's group of teachers. Each quilt is walked across the stage so that audience members can get a good look at it.
In 2015 I took a class from Karla Alexander based on her design Rewind and made a quilt I named Where It's @. When you see the quilt, I think you will understand the name. Since I was on stage when my quilt was shown, I didn't get a photo. On my way out of town after a wonderful week in Sisters, I stopped at a particularly scenic spot and took this photo: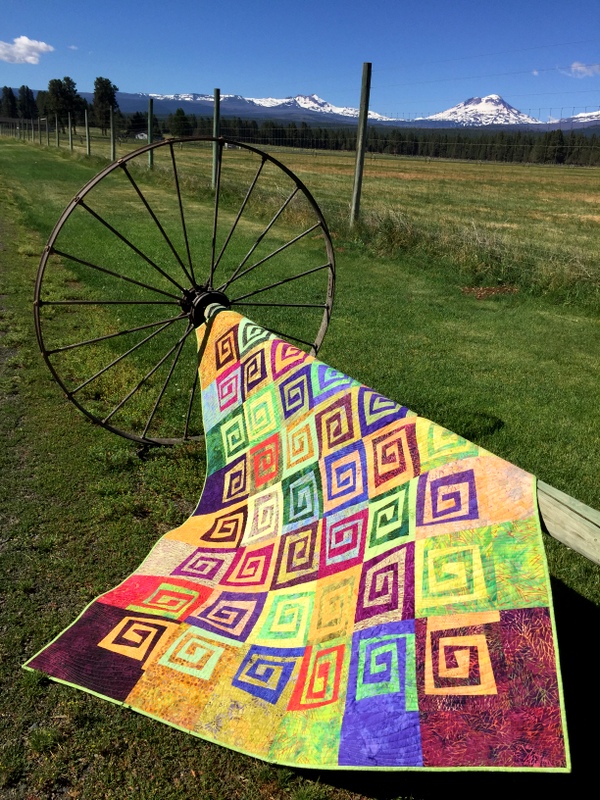 Thanks for taking a virtual stroll with me through the 2017 Sisters Outdoor Quilt Show. See you next year!