Perhaps you think I meant to say "hit or miss." Oh no. My latest foray in quiltmaking was both a hit and a miss.
Ever since buying Victoria Findlay Wolfe's Large Diamond acrylic ruler and Big Block Star pattern a few months ago, I've been wanting to try them out.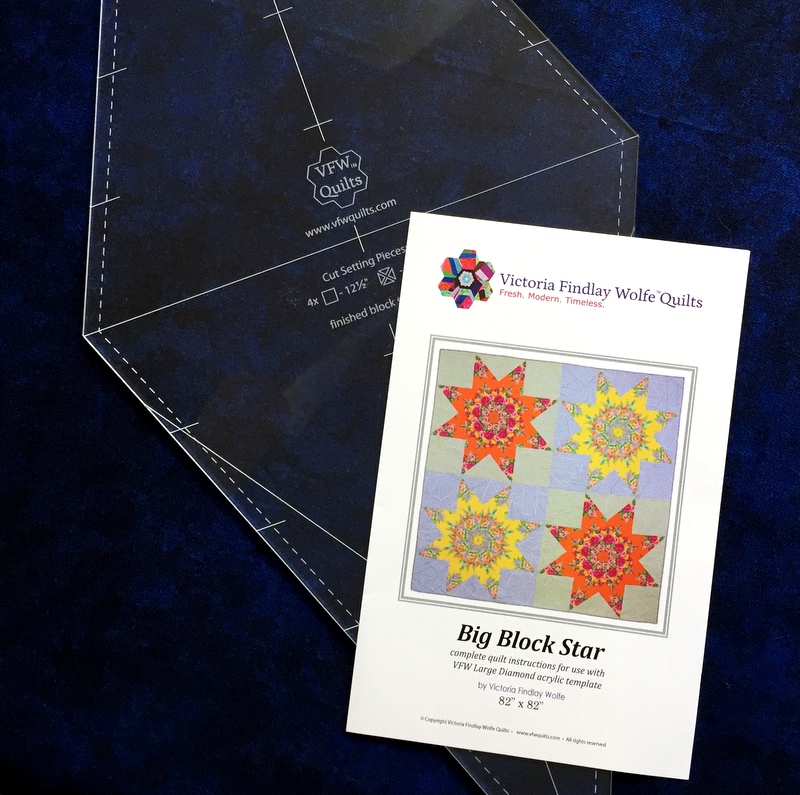 I had the perfect fabric in mind: a Kaffe Fassett print featuring lily pads and lotus blossoms: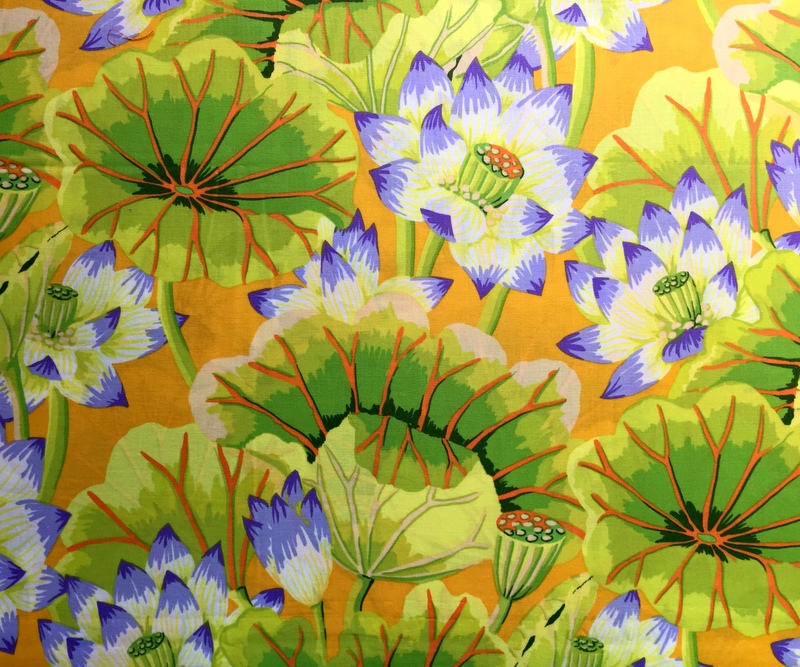 I love the kaleidoscopic effect created by using fabric repeats. Part of the fun of making kaleido blocks is that you don't know what the design will look like until the block is fully assembled.
Victoria's Big Block Star pattern is composed of four star blocks and finishes at 82″ square. I decided to make one star block finishing at 41″ square. From eight repeats of fabric I carefully cut out the diamonds that form the star and sewed the first two together with the center triangle: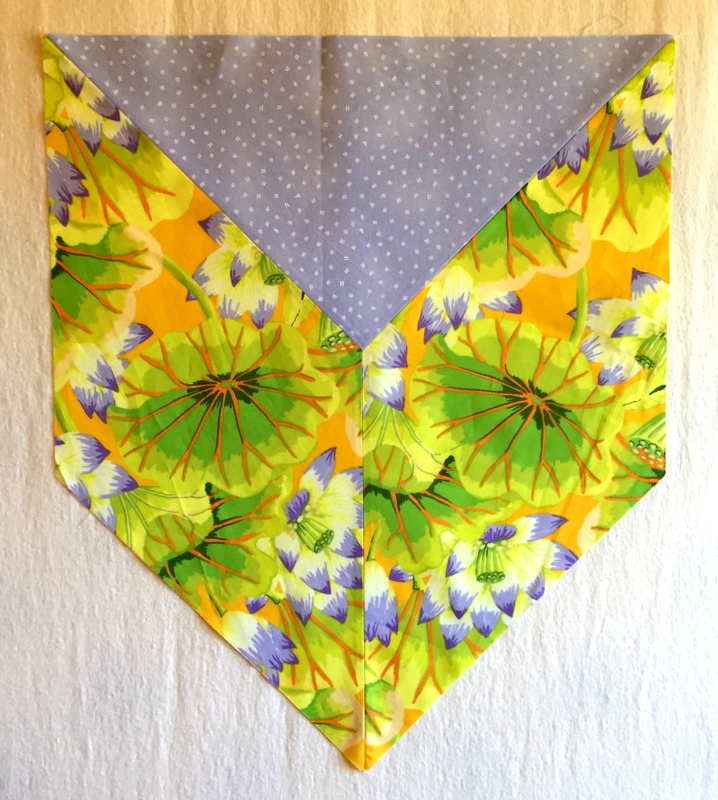 Uh-oh. Do you see what I see? I don't see lily pads and lotus blossoms. I see an animal face with two big . . . sad . . . bloodshot eyes.
I told myself it was just an illusion. I told myself it would look totally different with two more blocks added.
Well, here they are: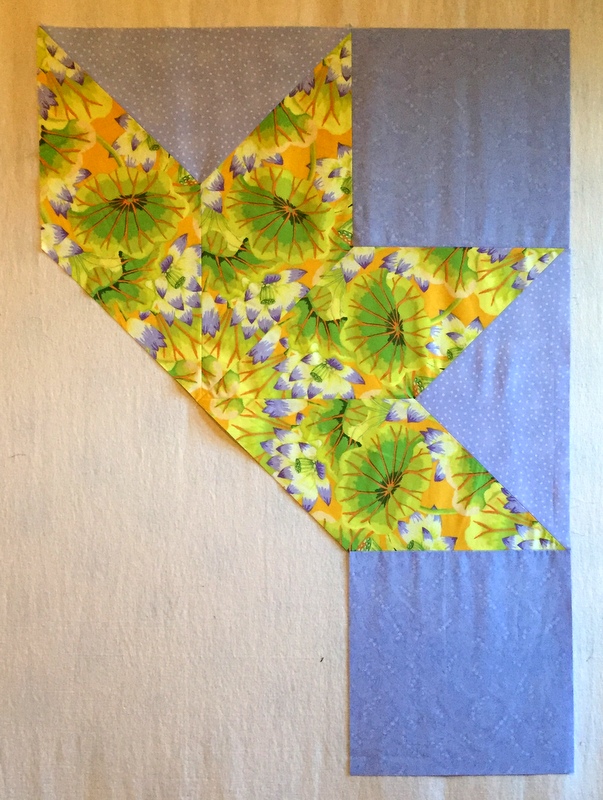 Now I see two faces . . . and now they look like owls. Very sad owls.
What to do??
I already had the remaining pieces cut out so I decided to finish the block, hoping that the completed big star would look fine: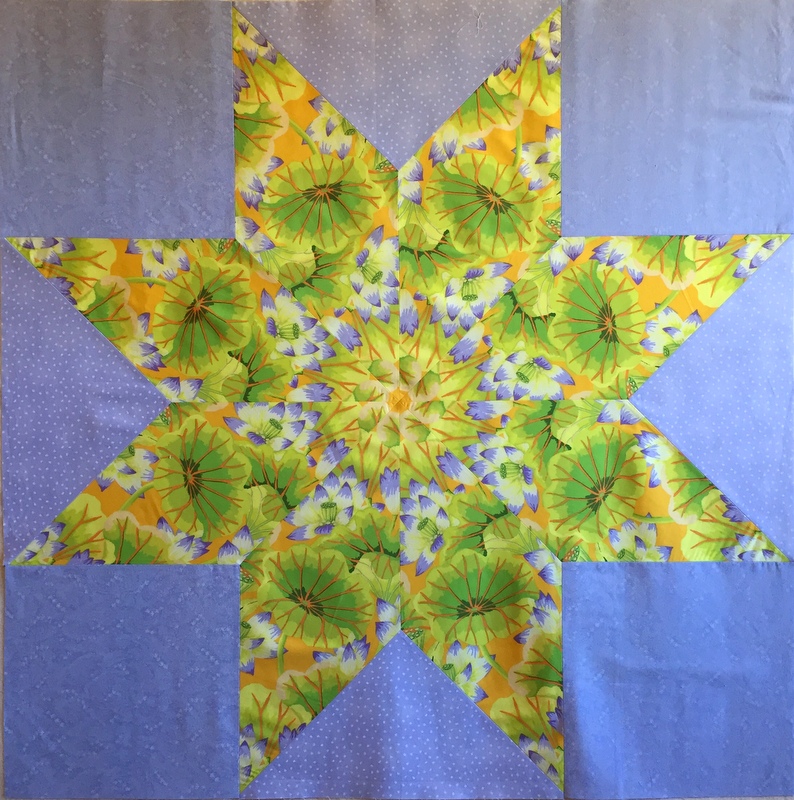 Now if I try really hard, I can see that the lily pads form a circle inside the star and there's even a pleasing starburst shape in the very center of the block. But I can't escape the feeling that four very sad owls are looking back at me.
Am I in despair? Curiously, no. I consider this experience both a hit and a miss. The design and ruler are definitely on the "hit" side. The block went together quickly because the pieces are all large, and I actually enjoyed sewing all of those Y seams.
The "miss" part of the equation is related to where I placed the ruler when cutting my first diamond. Placing the ruler in a different part of the fabric repeat would have resulted in a completely different look, one I probably would have been happy with.
I'm going to try again. With a different piece of fabric. One with no lily pads.