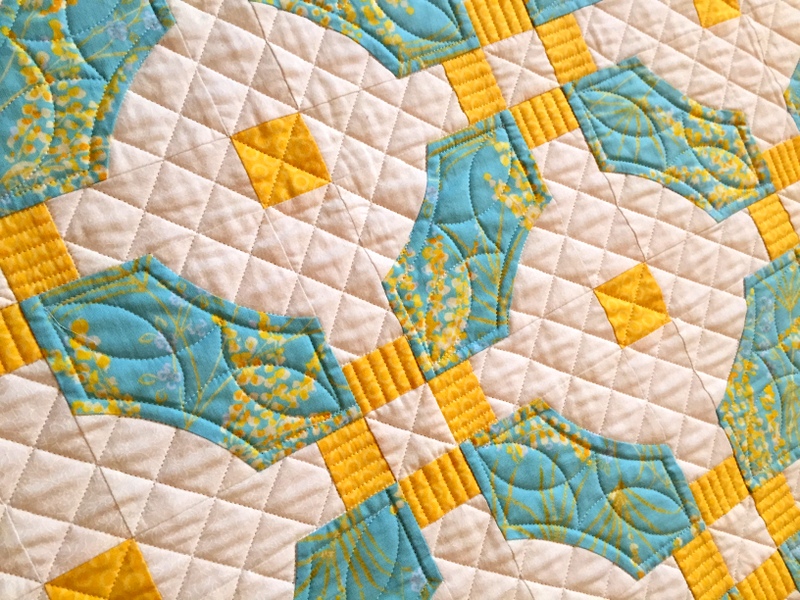 Isn't that a lovely sight? You're looking at a detail of the beautiful custom quilting by Karlee Sandell of SewInspired2Day.com. The quilt is Mini Mod Tiles, made using Sew Kind of Wonderful's free pattern and the smaller of the two Quick Curve Rulers.
The mini quilt measured 36″ square when I handed it over to Karlee. After quilting it measures 34½" square. Here's a look at the entire quilt: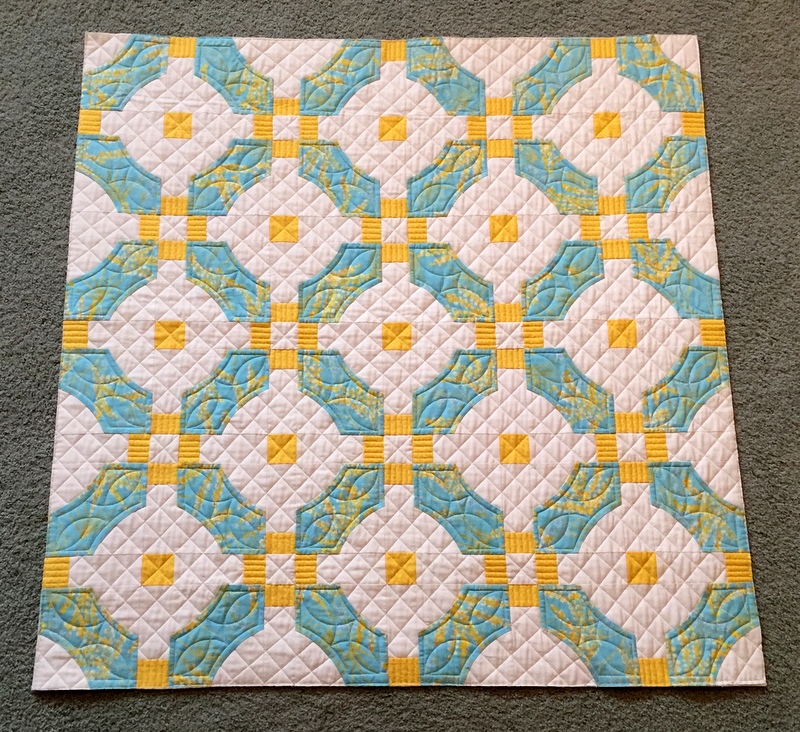 I don't like my quilts too densely quilted. This is exactly the look I was going for. I especially like the contrast between the quilted grid in the background and the curves in the aqua and yellow floral print.
Here's a look at the back: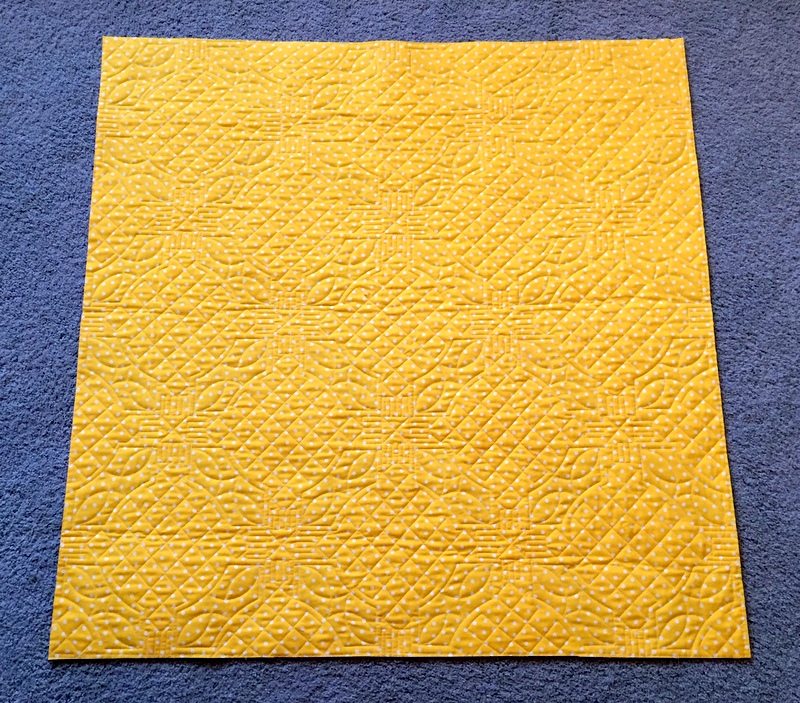 Regular readers know that I almost always make pieced backs on my quilts using multiple fabrics. This quilt was so small that I opted to use one solid piece — a bright yellow with white dots. I love the wholecloth quilt effect.
Did you happen to notice the color of the carpet in the last two photos? It's the same carpet. The photos were taken seconds apart from the same angle. I'm at a loss to describe the difference in color. Could the colors in the quilt cause the light to be reflected so differently?