Among the many special exhibits at last week's Northwest Quilting Expo (held in Portland, Oregon) was a small one called "Reach for the Stars" featuring quilts made using Minnesota quilter Terri Krysan's design of the same name. The quilts were made by Portland quilters who had seen my version on display at the Pine Needle and wanted to make their own.
Here is Maxine's bold and beautiful quilt in black, white, and blue: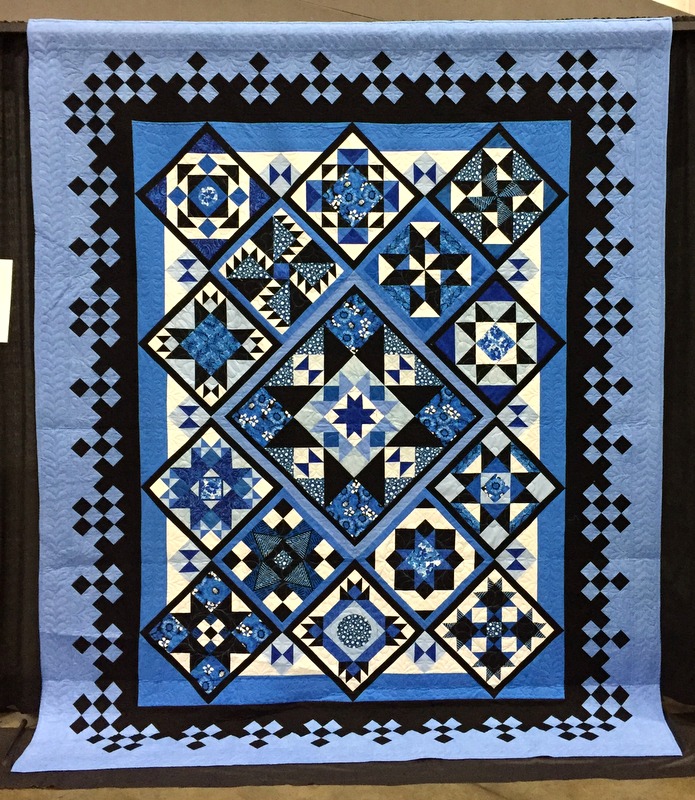 Joie's quilt is a vision in green and purple, one of my favorite color combinations: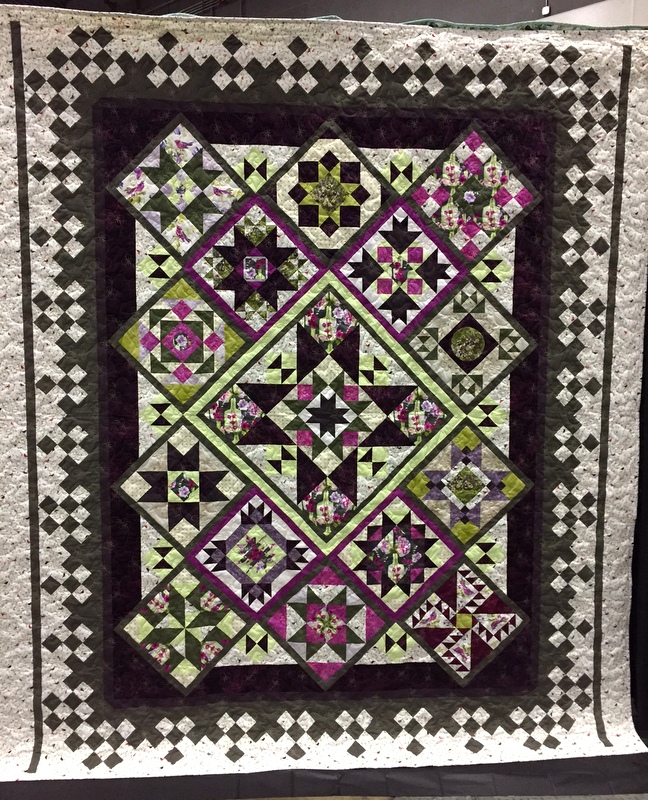 Lana's lovely quilt was made as a fundraiser for her grandson's school (it sold for over $2000!):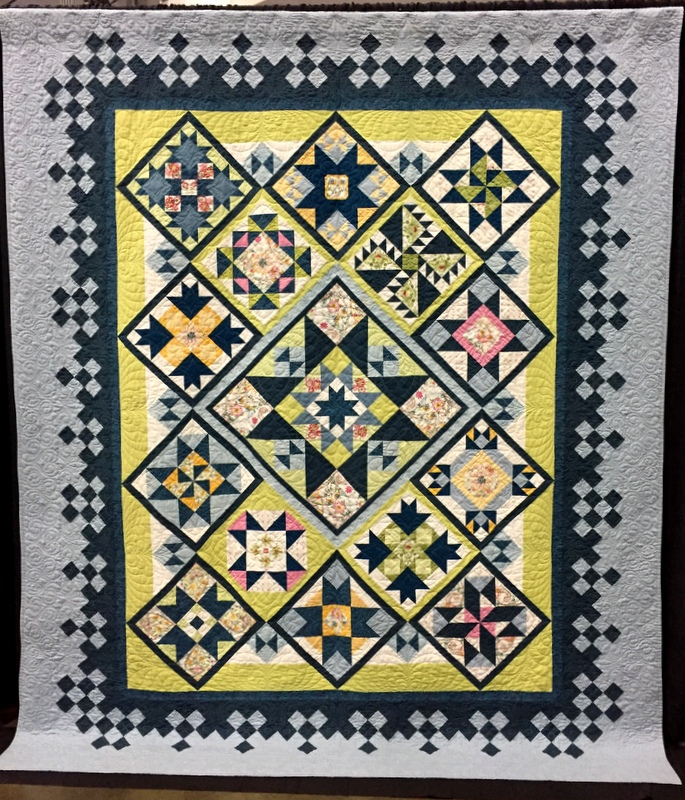 The owners of the quilt graciously loaned it to Lana so it could be part of the special exhibit.
Andrea's quilt was made from the same line of fabrics as Lana's but with a more limited palette of blues and greens: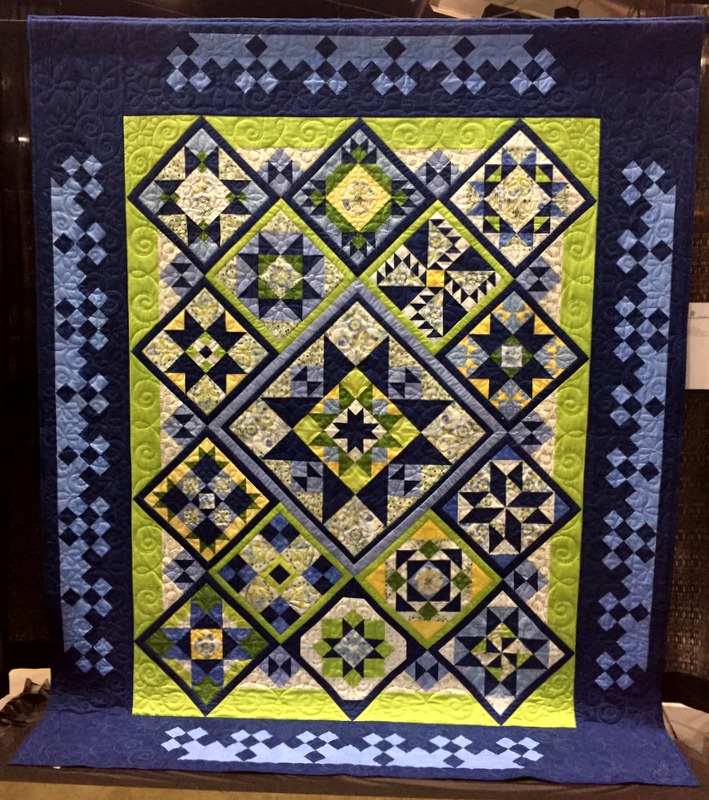 So serene! Did you notice the different border treatment? Andrea opted not to carry the checkerboard blocks to the outer borders so she put the unused ones on the back: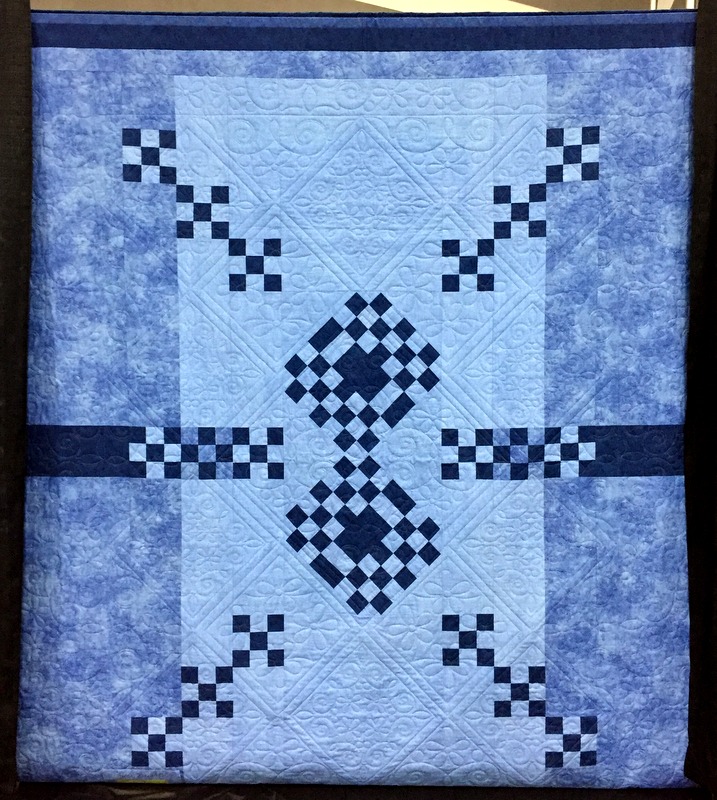 You can see some of the lovely motifs that longarmer Kazumi Peterson used.
Sharon R.'s scrappy checkerboard border cleverly pulls together all the colors used in her blocks: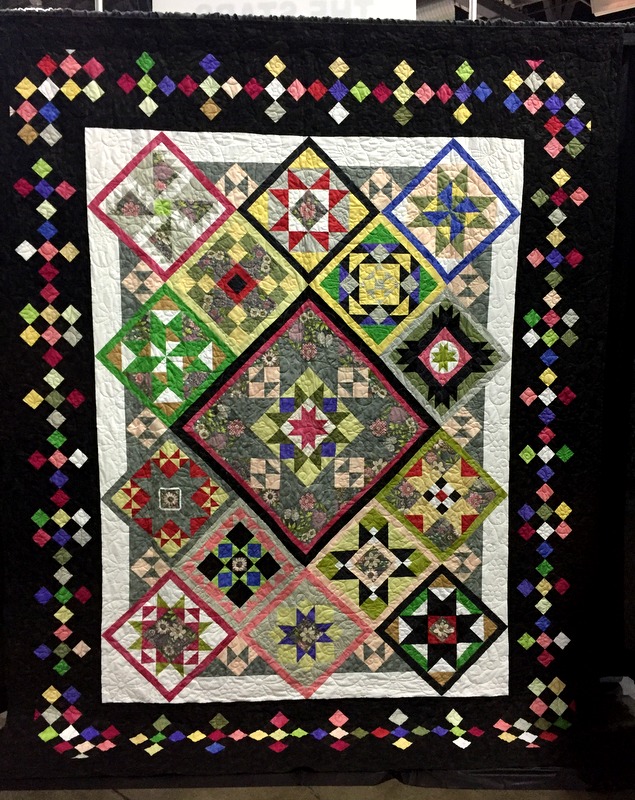 Sharon S. used the bright colors in her butterfly focus fabric to great dramatic effect, then calmed it down with her earthy brown and black checkerboard border: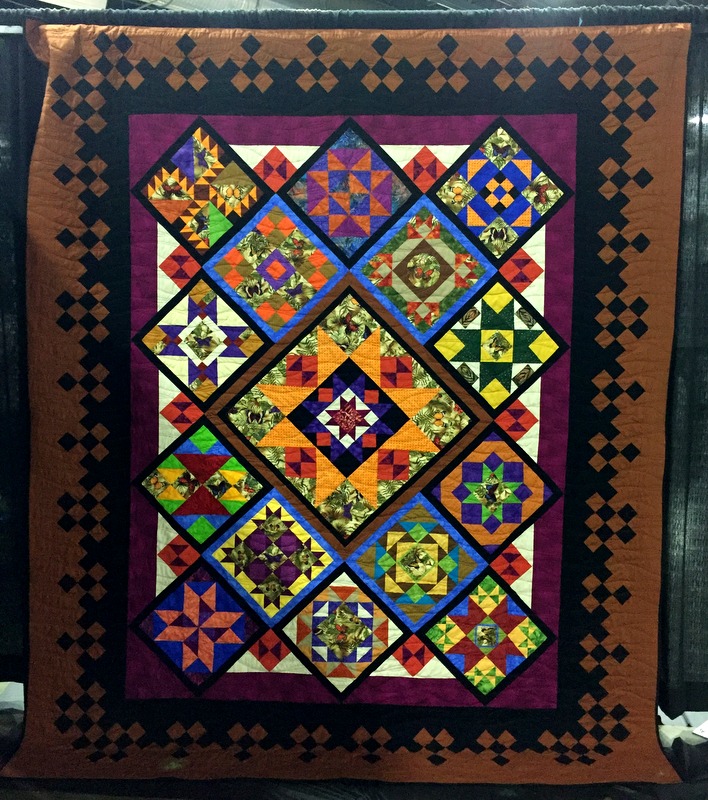 This is my version, also displayed in the exhibit: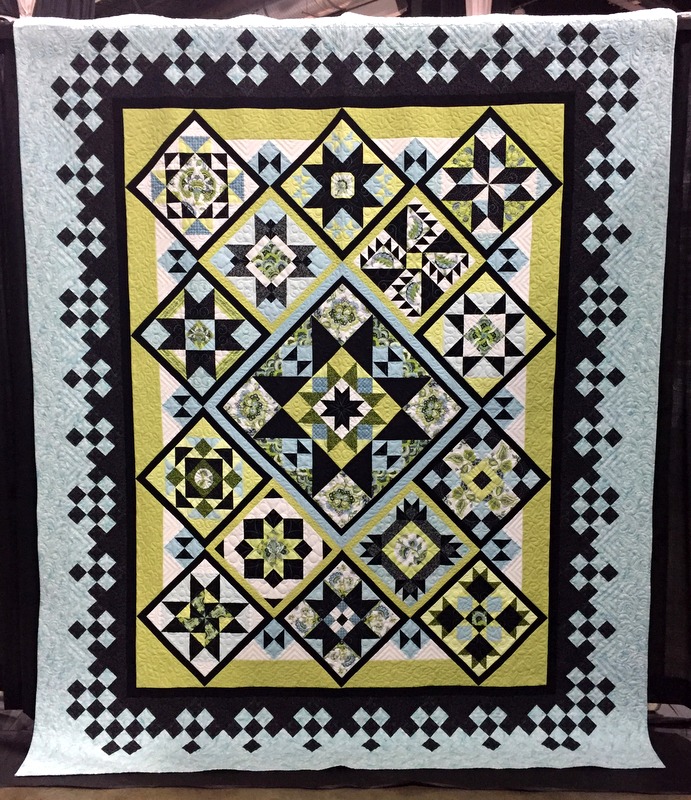 Andrea was out of town during the quilt show but the remaining six of us gathered for group shots in front of each quilt. Here we are in front of Maxine's: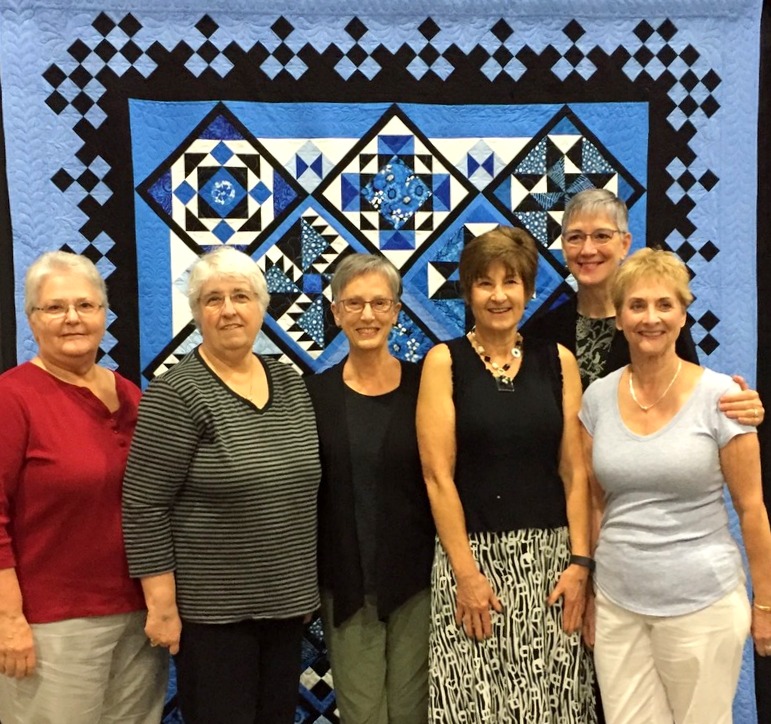 Left to right: Sharon Schaper, Sharon Ripley, Joie Lattz, Maxine Borosund, Dawn White, and Lana Kamerer. With us in spirit: Andrea Hinderhofer.