The Junior Billie Bag I am currently working on is slowly taking shape. I'm pacing myself on the construction so I can show my current group of students at the Pine Needle how this quilter's tote goes together step by step. The bag is a gift for a friend with a November birthday so the timing is perfect.
In the photo below you see most of the individual elements — front and back panels, handles, side panels, inner and outer pockets: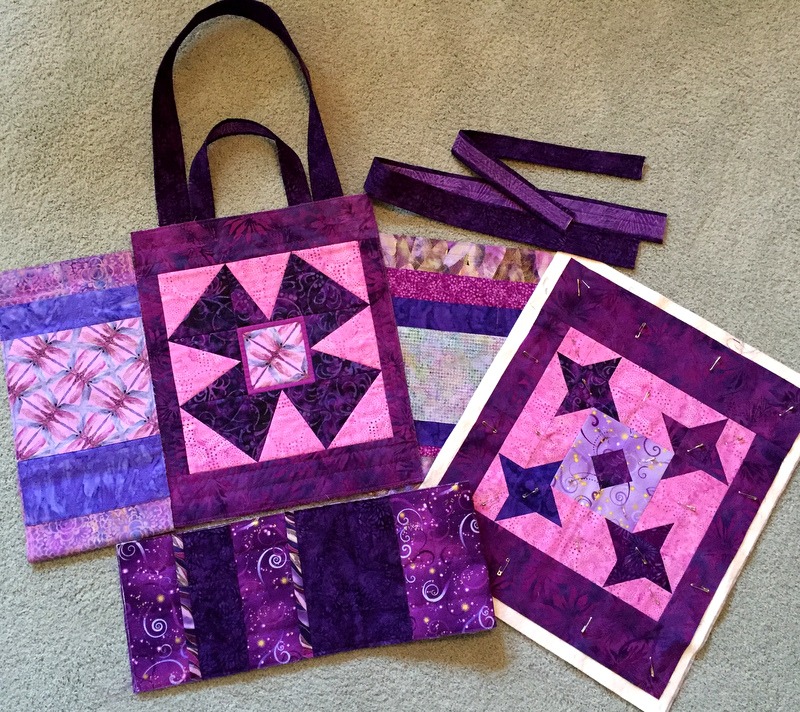 This particular bag is going to have plenty of pockets — 21 to be exact. The pockets have been carefully sized to hold everything a quilter might need, from file folders to acrylic rulers to rotary cutters. The Junior Billie Bag was designed by Billie Mahorney to be customized — makers of the bag decide how many pockets they want and what size they will be.
Now that the second panel on this bag has been quilted and the handles attached, you can see what the bag is going to look like from front and back: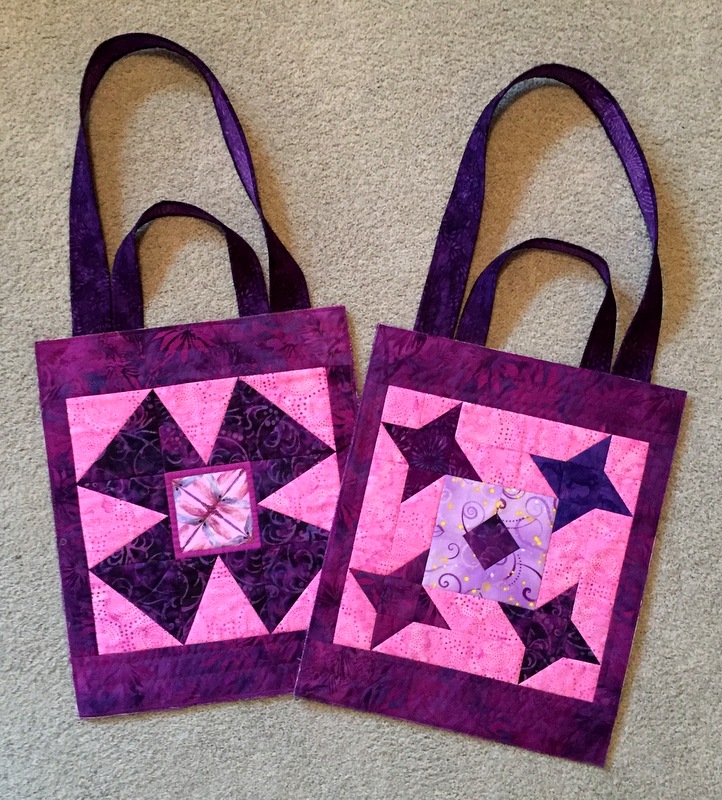 Which is the front and which is the back? It doesn't matter! The front/back panels are totally interchangeable. The front of the bag is whichever side the owner turns to the outside on any given day.
And you can quilt the panels very simply or be very creative with free motion quilting. I've done both on previous bags. On this one I opted to stitch in the ditch in the central part of the panels and to use a serpentine stitch on the strips around the center blocks. I used the same decorative stitch on the handles: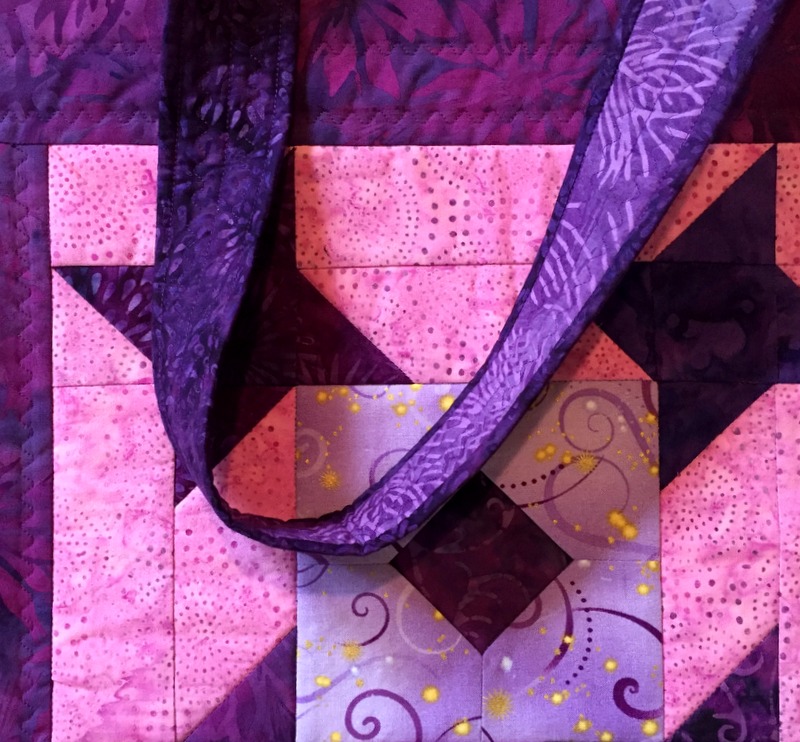 The next step is sewing the front/back panels to the side panels and bottom unit. I'll demonstrate this in Friday's class. My students are almost ready for the third dimension!