I finished a UFO at Quilt Camp last week. It was the table runner I started as an experiment when I was teaching at the Pine Needle's quilt retreat in June. Remember this?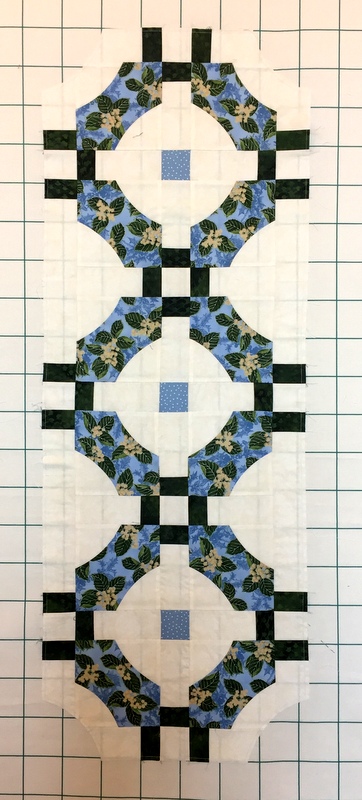 It's a bit difficult to see from the photo but the outer edges of the runner were cut to match the curves inside. I wanted the binding on the quilt to echo the design, which you may recognize as Mini Mod Tiles, that marvelous free pattern from Sew Kind of Wonderful that has been the subject of several posts over the last few months.
I had just enough of the dark green batik fabric for the binding: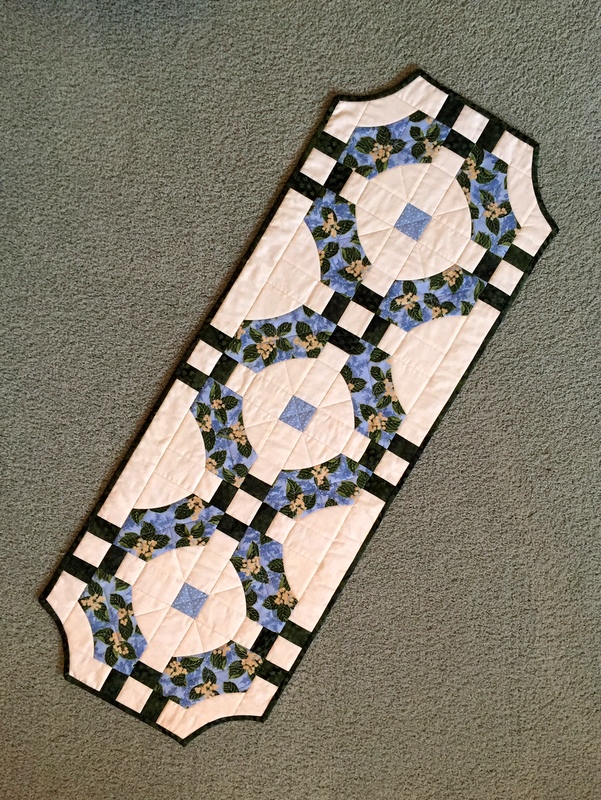 Didn't that turn out nicely? I machine quilted it very simply with my walking foot, stitching in the ditch and adding a simple starburst in the center of the curved shapes featuring the focus fabric: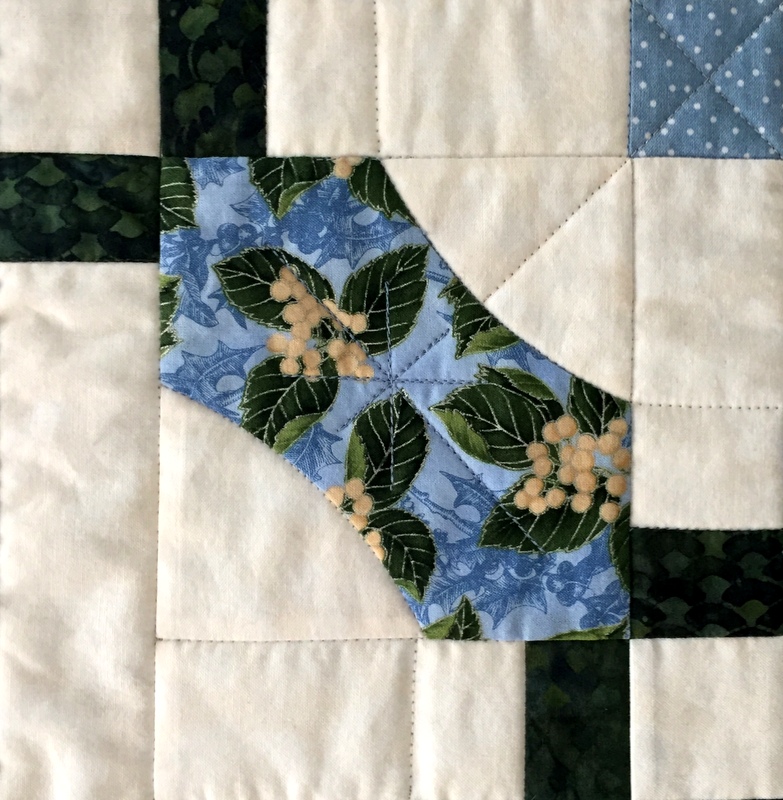 There wasn't enough of the wintry blue print to cover the entire back so I inserted a strip of the blue polka dot: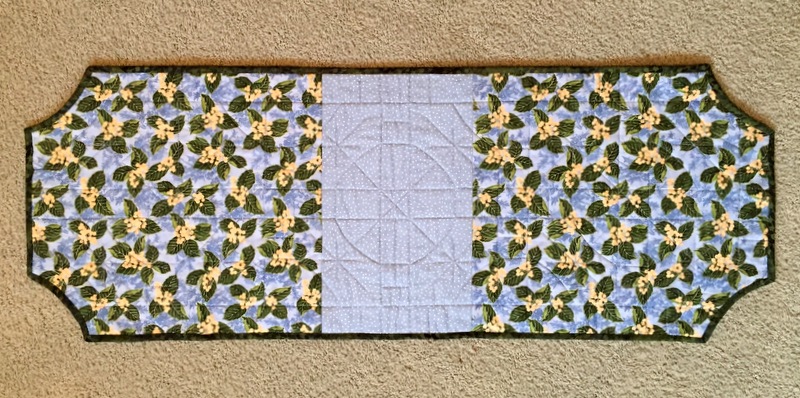 I used light blue thread on the back to blend in so the runner is essentially reversible. The label can go in the very center, to be covered by a candle or bowl.
Binding the curved edges presented quite a challenge, as the angle is greater than 90 degrees plus you have the curve to deal with. Fortunately, Heather Peterson of Anka's Treasures has a wonderful tutorial on her website that shows how to bind an outside edge greater than 90 degrees. Following her excellent instructions, I was able to bind those corners. Here's a look at the pinning technique: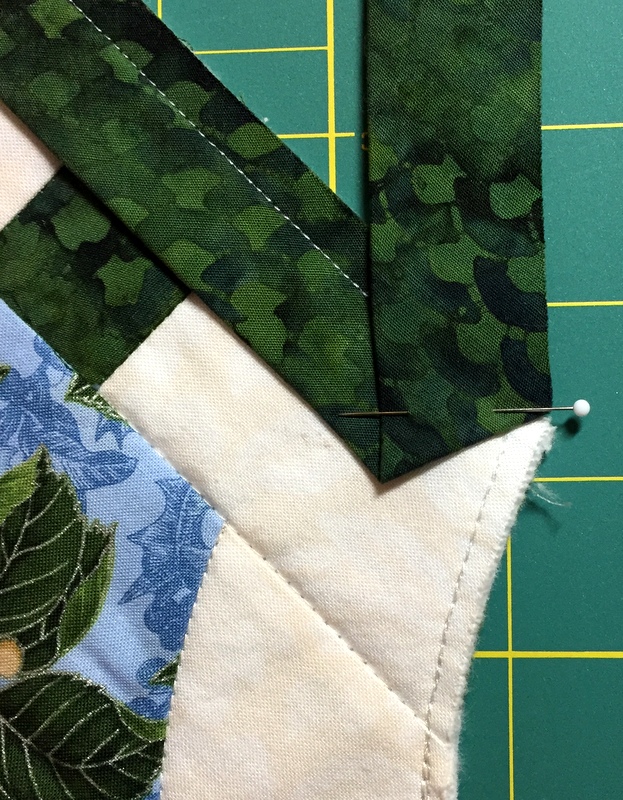 I don't think I would ever have figured that out on my own. Thanks, Heather!
The runner measures 13″ x 38½", a nice size for the center of a table or dresser. I'm giving it to my twin sister in Atlanta this weekend as a birthday/hostess gift; my husband and I are headed there later this week for our annual extended visit over Thanksgiving.
I'm very pleased with this variation on the Mini Mod Tiles design. And, having made two quilts (a mini and a supersized version) from the pattern, I am finally ready to put MMT behind me. Just in time, too! The Sew Kind of Wonderful team has come out with some marvelous new patterns. I have no doubt there is another Quick Curve Ruler quilt in my future.