Look what came in the mail yesterday!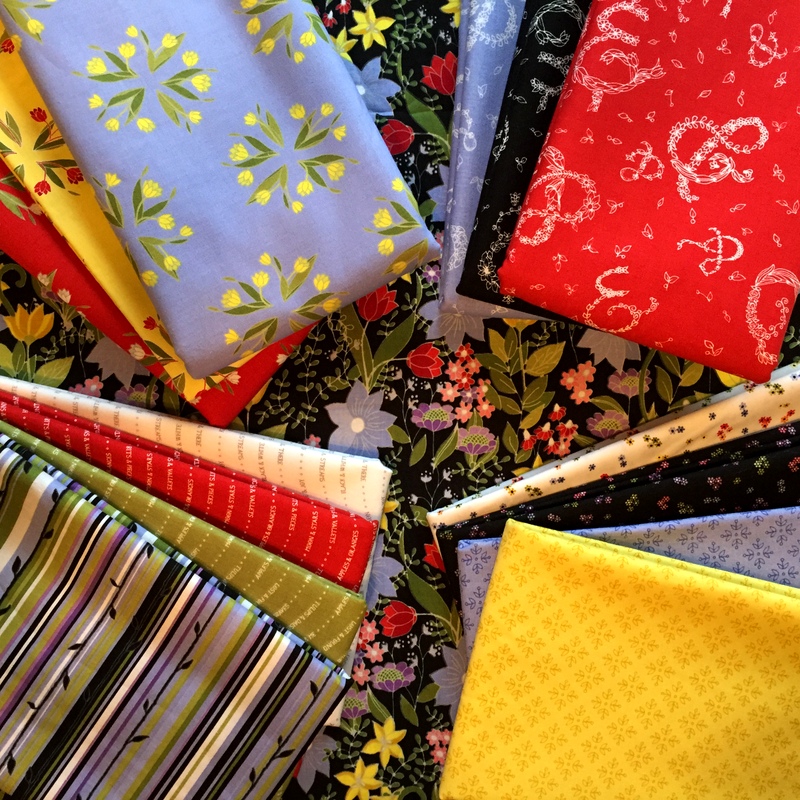 Isn't that a gorgeous array of fabric? The prints are all from Jill Finley's new line called "This and That" for Penny Rose Fabrics, a division of Riley Blake Designs.
I've been keeping my eyes out for this fabric since Jill introduced it on her blog, Jillily Studio, a few weeks ago. Not finding it at a local quilt shop, I ordered directly from her website last week. I bought almost every print in the line, that's how much I love it.
And I have a project in mind already: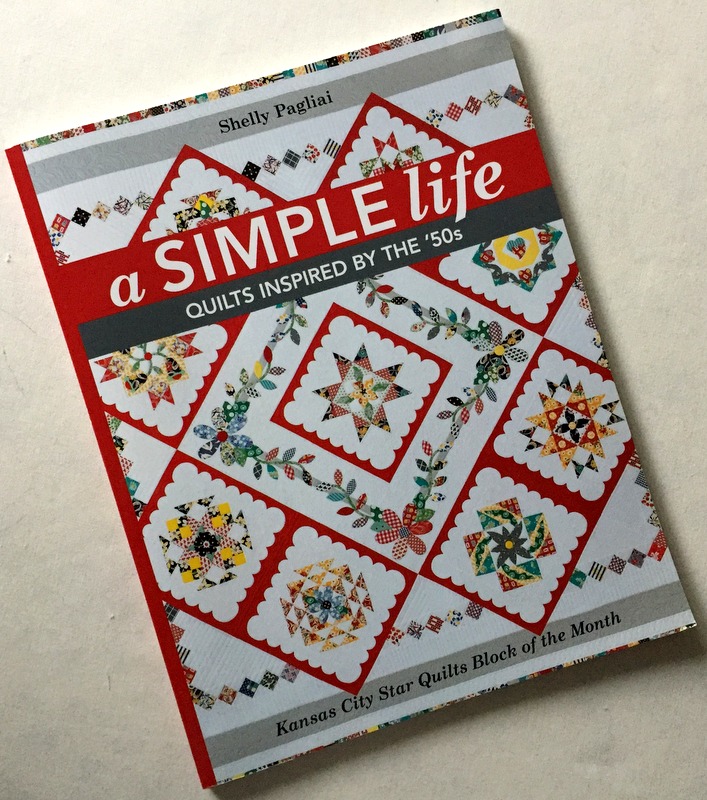 I've been wanting to make the quilt on the cover ever since spotting this book in Sisters, Oregon in July of 2016. Hazel's Diary Quilt was designed, pieced, hand appliqued, and machine quilted by Shelly Pagliai of prairiemoonquilts.com.
The book contains lovely photos of this quilt (along with several other quilts and projects designed by Shelly) but guess what? I have seen the real thing! In April of this year I was lucky enough to be in Paducah, Kentucky with my quilt group, the Quisters, attending AQS QuiltWeek, the huge quilt show and vendor mall put on by the American Quilter's Society. I turned a corner in one of the quilt display areas and this is what I saw: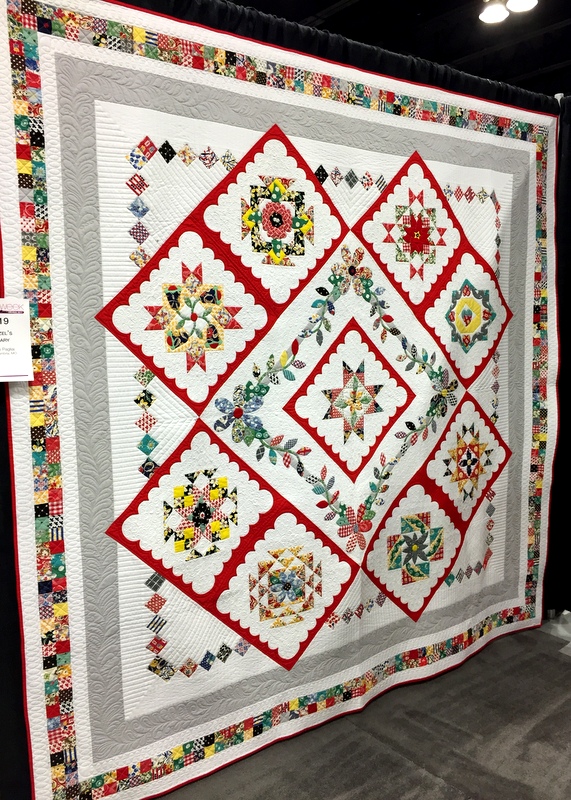 Now it's one thing to admire pictures of a quilt in a book. It's quite another to be up close and personal with the actual quilt. I stood as close as the ropes would allow, studying fabrics, admiring Shelly's beautiful piecing and appliqué skills, and taking in the beautiful free motion quilting. The quilt is 95″ square so there is a lot to look at.
Jill Finley's fabrics will be the starting point for my own version of Hazel's Diary Quilt. I'm quite sure I have other fabrics in my stash that will play well with them. I'm going to take my time with this project, making one or two blocks a month. Every block includes some hand appliqué, giving me ample opportunity to practice and improve upon that skill.
I like the idea of starting this project at the beginning of the year and letting it take me all the way to the end. But as usual, I'm getting ahead of myself. We still have a couple weeks left of 2017, and I have a couple of projects to finish up in the time remaining.