Today happens to be a rare day with no appointments or errands to run so I'm treating it like a snow day. I'm spending the entire day in my sewing room, except for the time taken to write this post. On my agenda: working on a lap quilt for Granddaughter #4 (in birth order).
I have six granddaughters. When I took up quilting seriously a decade or so ago, my oldest granddaughters were already having babies so I started making quilts for the great grandchildren. The pineapple quilt I finished in October for Baby Alira was the twelfth one made for a great grandchild: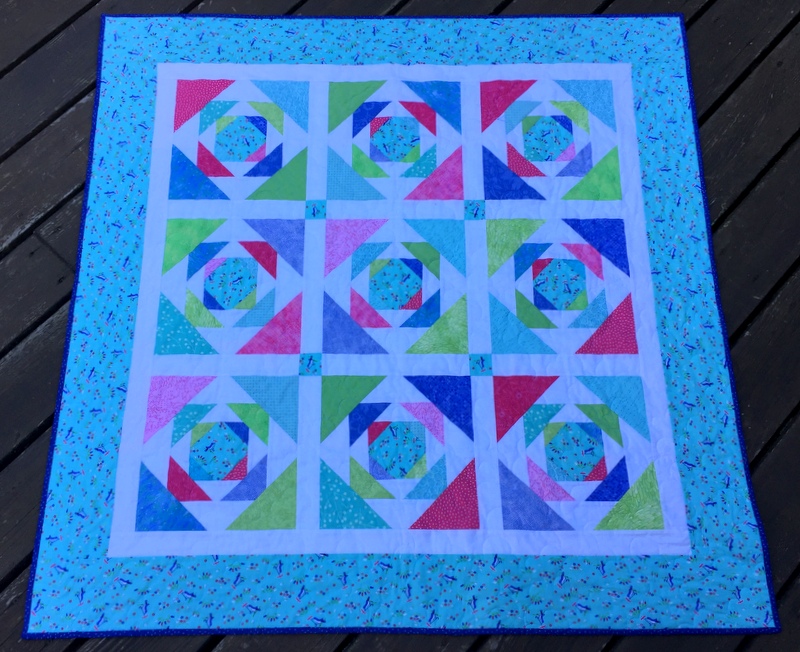 Now it's time to make quilts for my granddaughters. I'm starting with #4, Bethany, for the simple reason that she told me how much she loved the fabrics I was using in Baby Alira's quilt. Since I had plenty of fabric left over and shapes already cut, I decided to make a larger version of the same quilt for Bethany.
The pineapple blocks in Baby Alira's quilt finish at 10″ square. By adding two more rounds, I wound up with blocks for Bethany's quilt that will finish at 14″ square. Here are those blocks up on my design wall: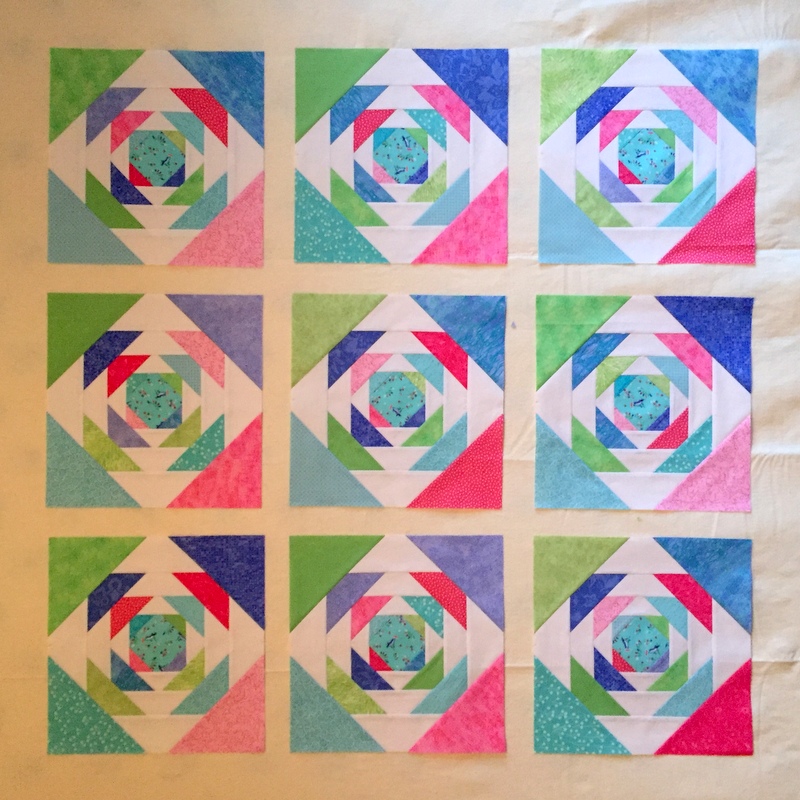 Now it's time to add the sashing and cornerstones, to be followed by borders. Do come back soon to check on my progress!