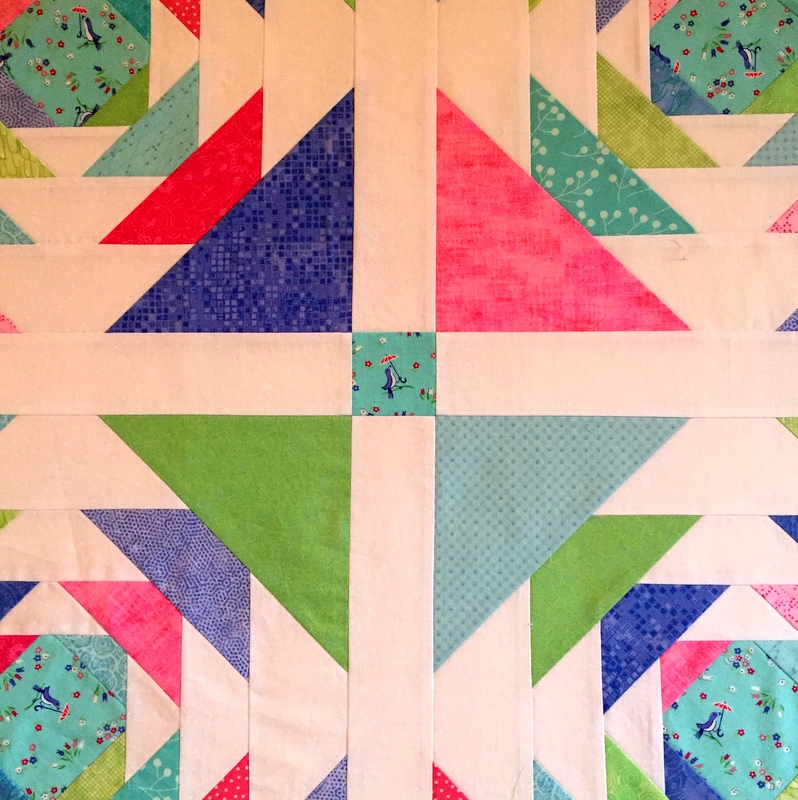 You're looking at the intersection of four pineapple blocks in my granddaughter Bethany's quilt top. I just had to fussycut a little birdie from the focus fabric ("Birdie" by Pam Kitty Morning) in each of the four interior cornerstones.
Little birdies are in the center of every block: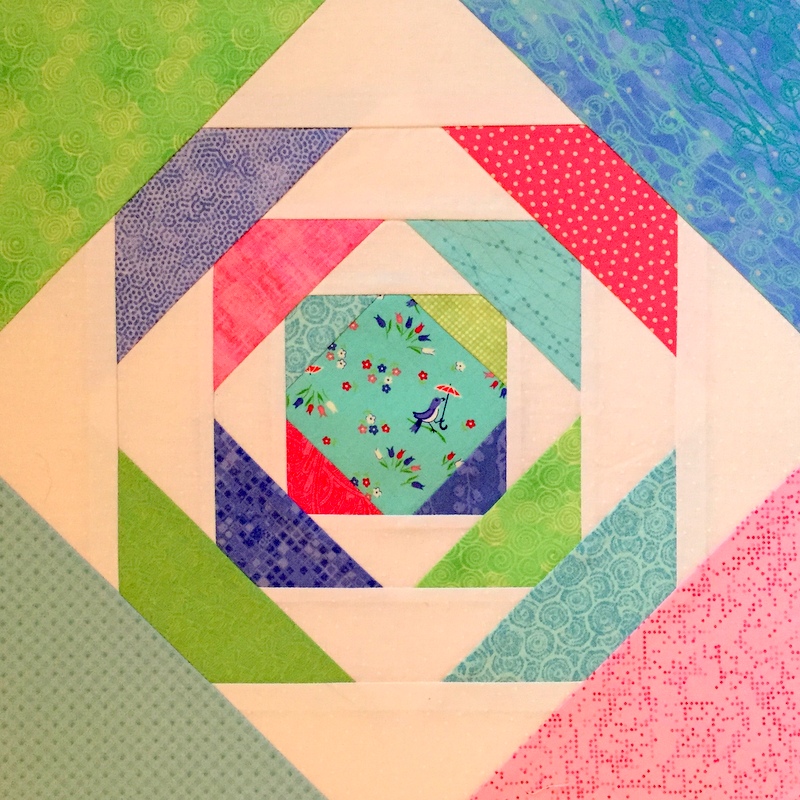 Here's a look at the finished quilt top, which measures about 62″ square: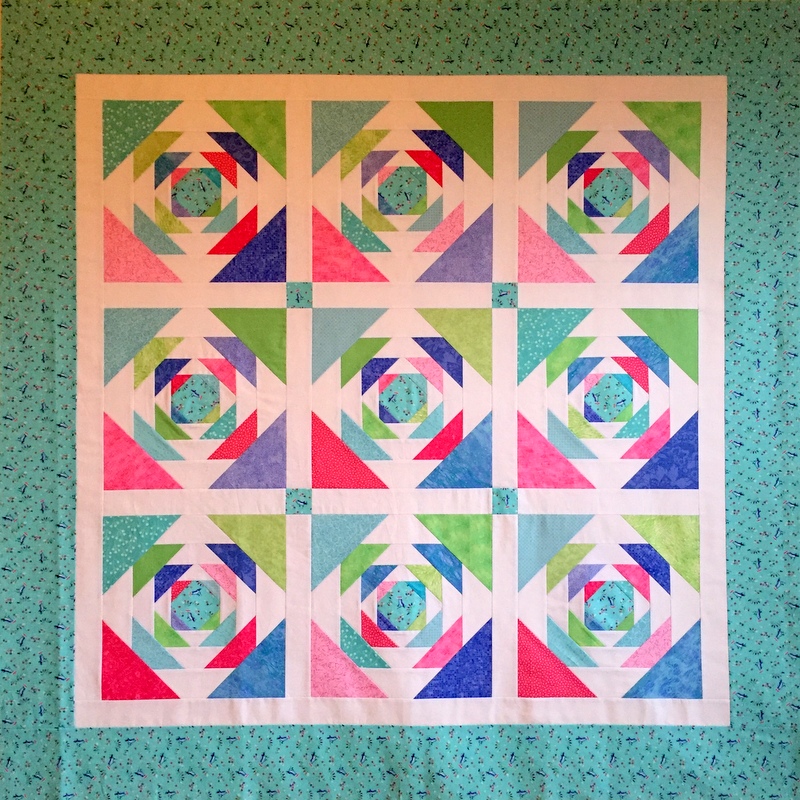 This is the supersized version of the baby quilt I made a few months ago using Karin Hellaby's Pineapple Plus design from her book of the same name. She has a clever method of constructing the pineapple blocks that leaves the outer edges of the colored blocks on the bias. To supersize the blocks (from 10½" to 14½" unfinished) I added two additional rounds, cutting the outer triangles so the two short edges would be on the straight of grain. A couple of those triangles were deliberately cut with the short edges on the bias to preserve the directional design on the fabric.
I guess I went a little overboard cutting triangles for the first quilt because I still have a lot left over, even after making a second quilt. Some of those triangles will wind up on the pieced backing, my project du jour.