Happy New Year, friends! I hope 2018 is off to a good start for you. It certainly is for me — I'm on track for a quilt finish during the first week of the year. Today I attached the binding to the quilt I'm making for my granddaughter Bethany (it came back from the quilter in record time) and now I'm hand sewing the binding to the back. Some people find this part of the quiltmaking process a chore but it's one I really enjoy.
Bethany knows she's getting this quilt and has even seen photos of the top. I want her to be the first one to see the completed quilt, though, so for now here are a couple of sneak peeks. First, the quilting: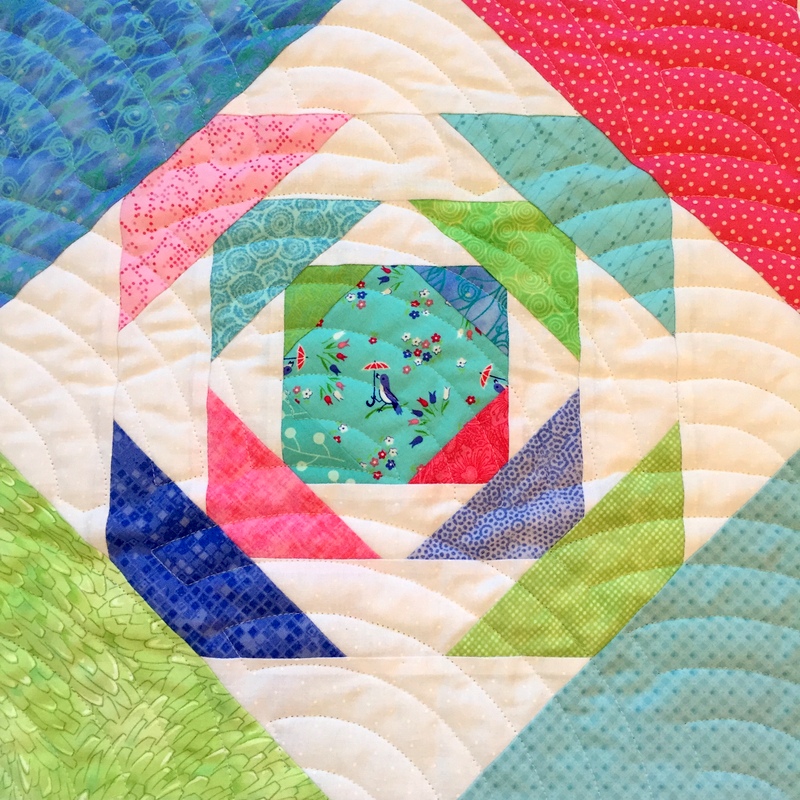 Isn't that wonderful? The motif is Baptist Fan, a classic quilting design I've been wanting to use on a quilt for a long time. Here's a look at the binding: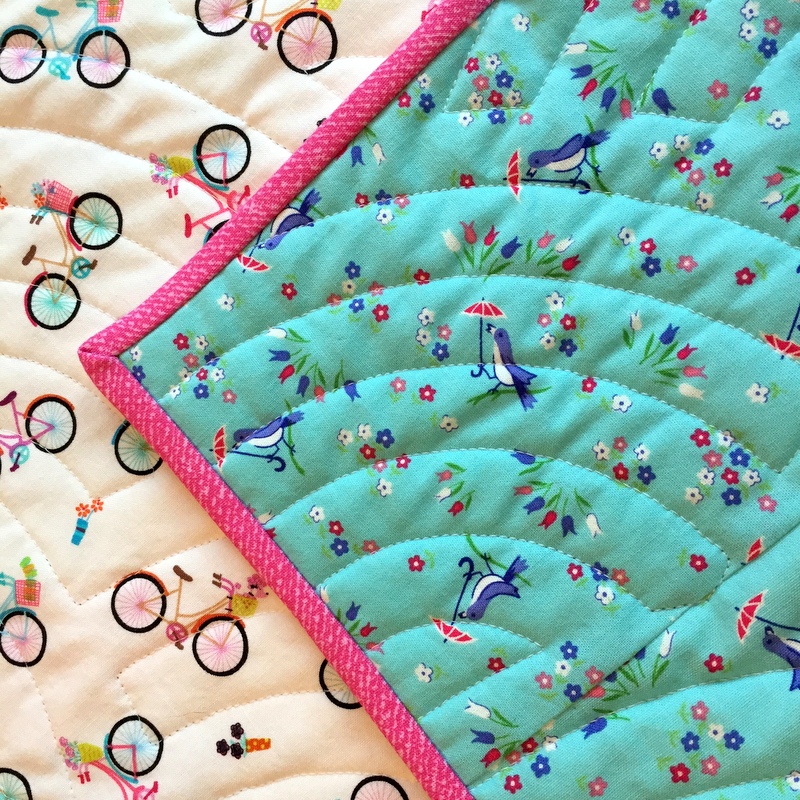 Such a beautiful shade of pink, don't you think? It's more like a deep rose than a fuchsia. I love how it looks against the fabric on the front of the quilt (birdies) and on the back (bicycles).
Okay, break time is over. Back to hand sewing. I can't wait to show you the entire quilt!