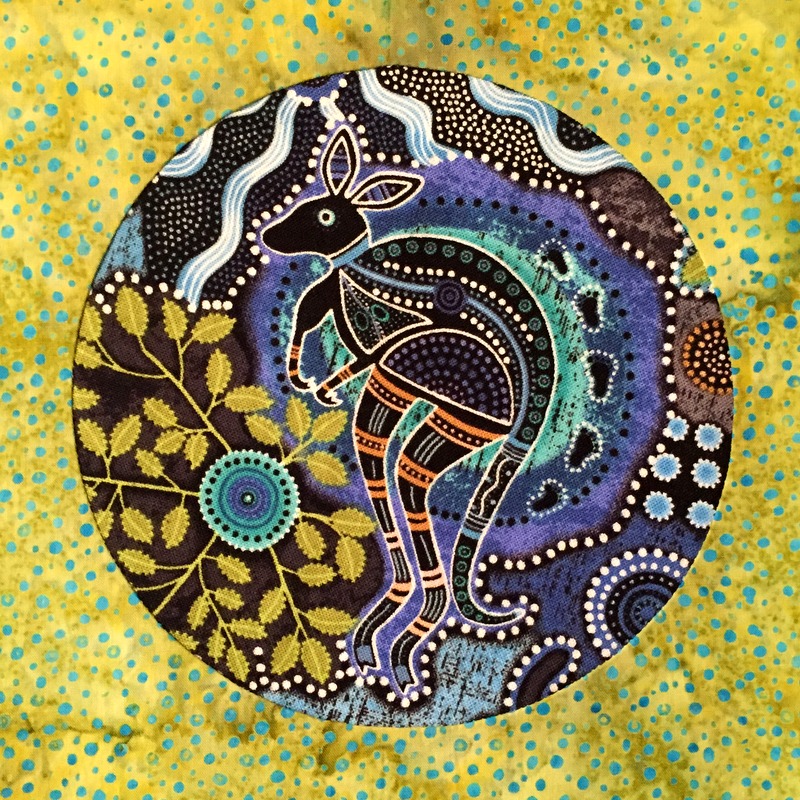 For the last few years I have studiously avoided the lure of aboriginal fabrics. We all know I don't need another fabric obsession. But I caved in the other day and bought a length of fabric from the "Walkabout II" line by Paintbrush Studios featuring five stylized kangaroos hopping around on a background that included greens and blues. How could I possibly resist?
I decided to put the kangaroos into a wall hanging using my own Full Moon Rising pattern. I'll be teaching a circles workshop for a quilt guild later this month and figured it would be a good idea to revisit my favorite way of making inset circles.
Here's another one of those marvelous marsupials: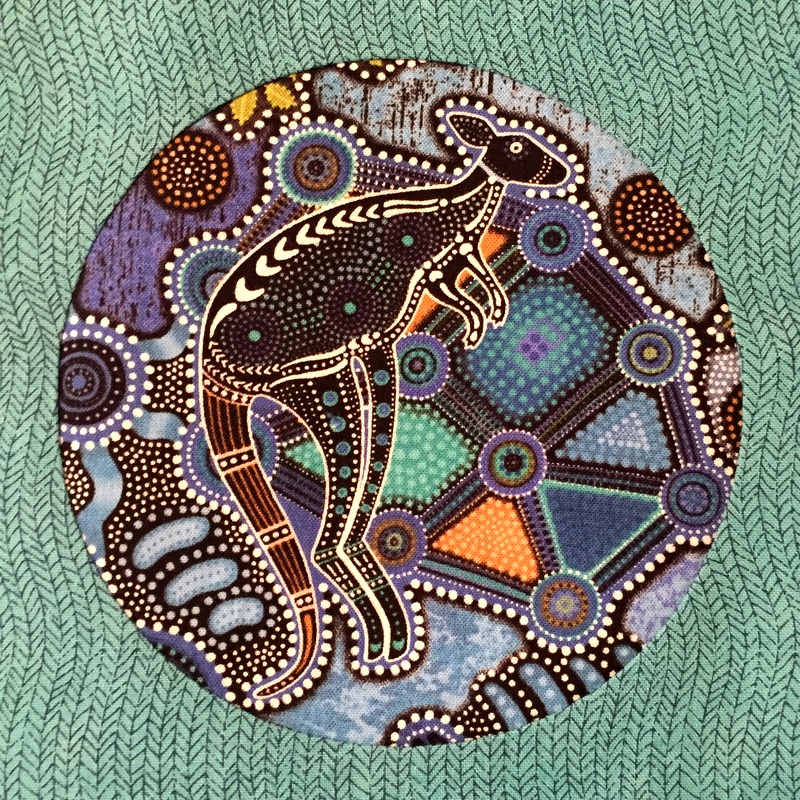 The two circles above are 5″ in diameter: The one below is 6½" wide: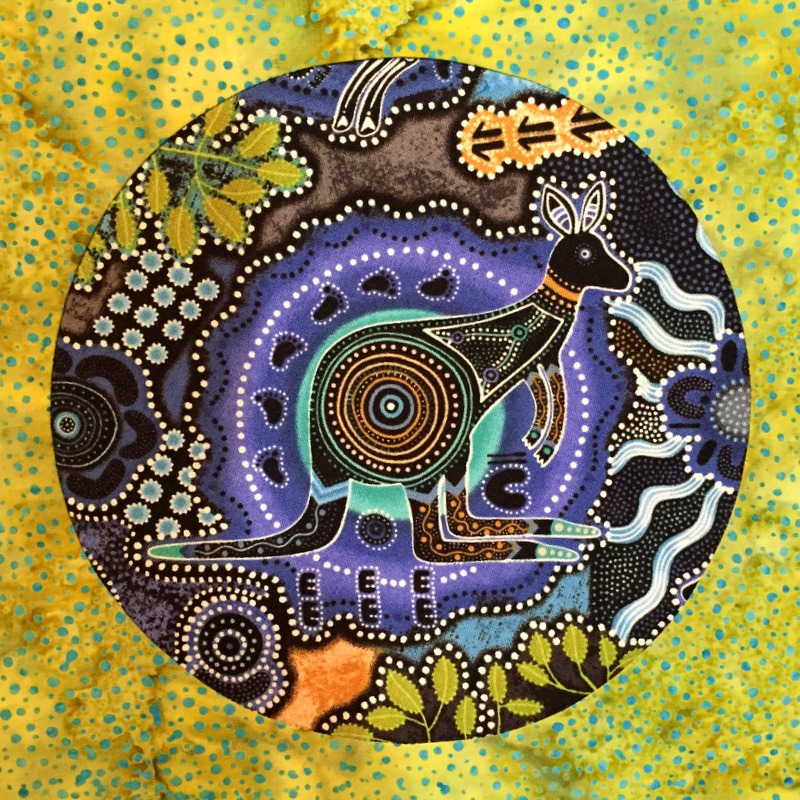 And here is a look at my completed quilt top, 16″ x 59″:

This little quilt already has a name: Hip Hop.