What's going on here?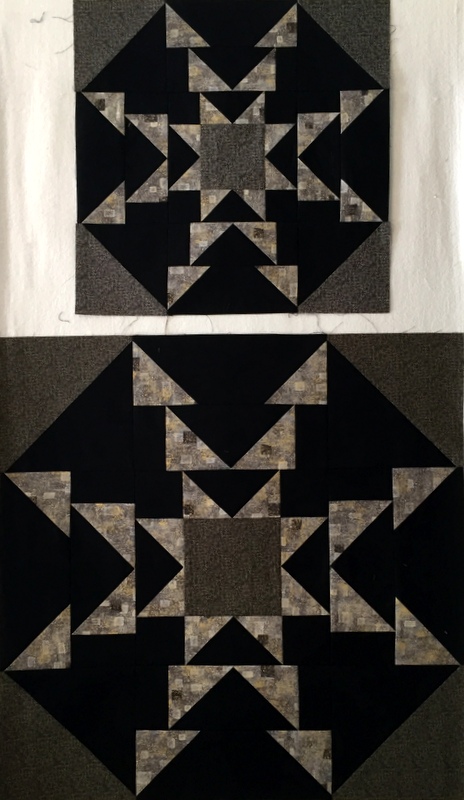 Simply this: I supersized Corey Yoder's Idyllic block. As designed, her block finishes at 14″ square. I enlarged it to finish at 21″ square. Why? Curiosity more than anything else — plus the fact that I bought enough of these fabrics to play around a bit.
One of the things I love about this pattern is that it can look traditional or modern depending on fabric choices. Take a look at the pattern cover: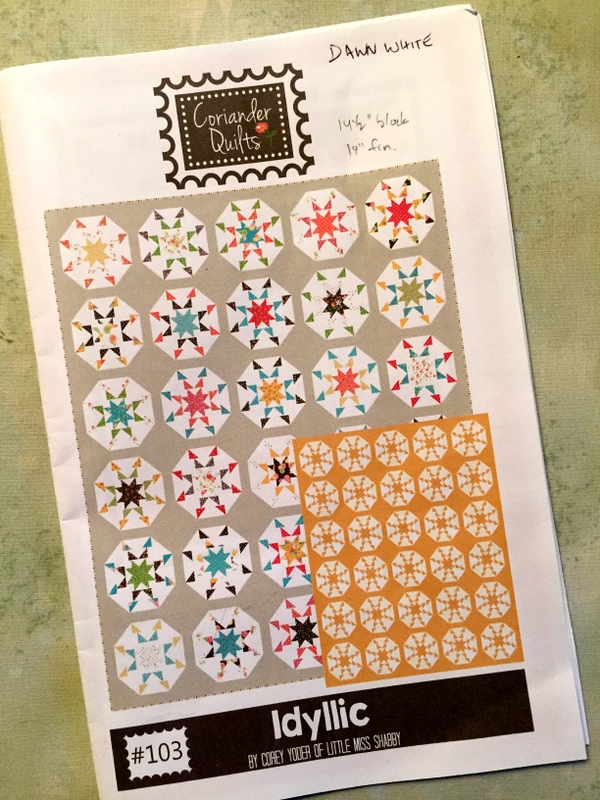 The scrappy version pictured above looks quite traditional to my eye whereas the two-color version has a modern vibe. I figured it would look even more modern if the blocks were larger.
That got me to thinking about a kaleidoscope quilt I made as an experiment a few years ago using three different size blocks: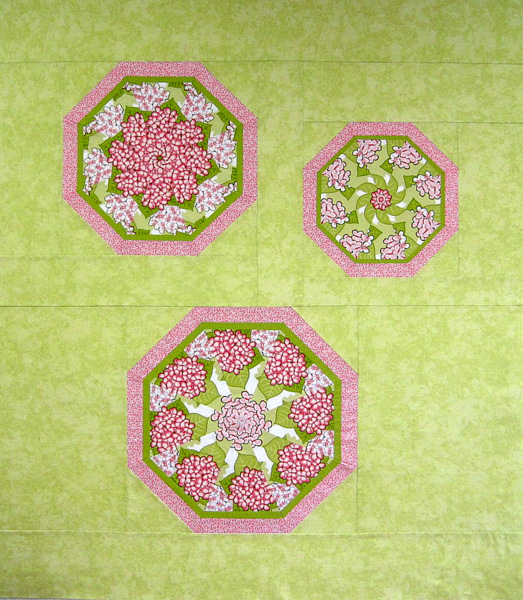 (This quilt top eventually became a baby quilt for a darling great niece. You can see the finished quilt here.)
What, I wonder, would Idyllic look like as a quilt with three sizes of blocks? I know how to find out . . .
But here's the thing. Each Idyllic block has three sets of Flying Geese units in it. Two are the same size and one is smaller. The proportions need to remain consistent. If I make a block halfway between the ones I've already made, it needs to finish at 17½" inches square. That would make the smaller Flying Geese unit finish at 1⅞" x 3¾".
Do I really want to go there?